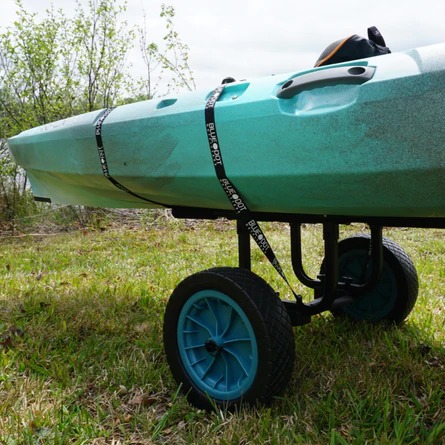 Blue Dot Outfitters sent me items for inclusion in my holiday gift guide. All opinions are my own.
The last few years, kayaking has become a really popular hobby, it seems. Prior to 2020 or so, I rarely heard anything about kayaking. Now, I know tons of people who kayak! I think many people came across it when looking for ways to have quality family time outside without having to be around crowds of people.
While I haven't had a chance to try it myself yet, it seems like a neat, relaxing hobby to me. I'd like to try it sometime. Anyway – when planning this gift guide for you guys I like to think about the hobbies that those in my life are into. I have five or six family members who like kayaking now. So, I thought it would make sense to suggest some gifts for kayakers.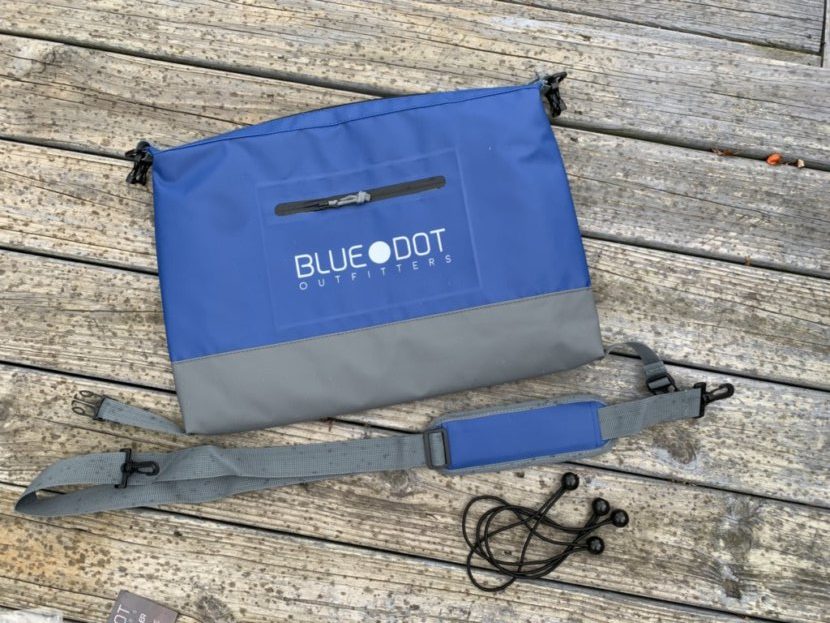 If you know people who are already into kayaking, they may already have a kayak so I went looking for gifts to improve or enhance the kayaking experience, and that's how I came across Blue Dot Outfitters.
Blue Dot Outfitters is a company who aims to make kayak gear that is dependable, accessible, affordable and beautiful. They are a US-based company and family-run! They currently offer two products.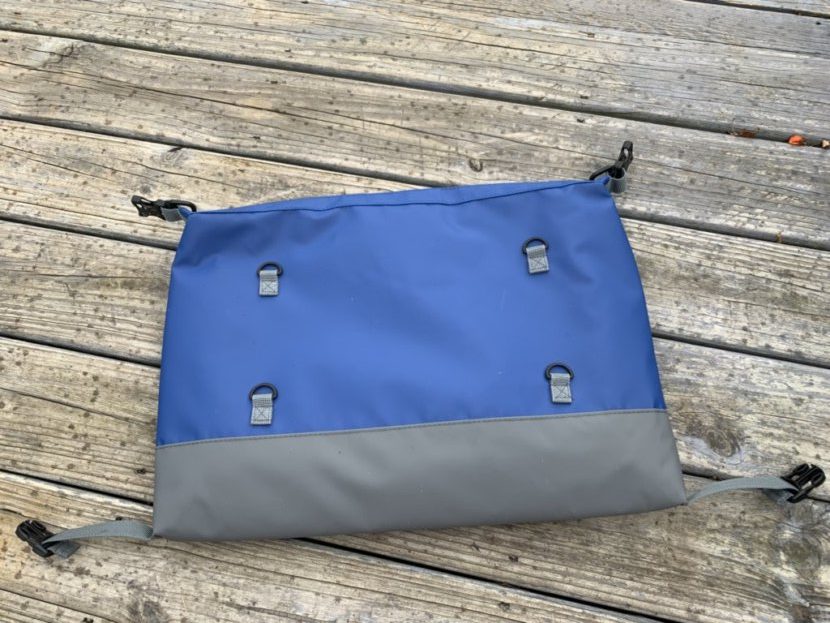 Their Jocassee Kayak Cooler is designed to fit behind the seat of any kayak. It attaches with four bungee balls to stay securely in place. This allows you to utilize the space behind your kayak seat in a practical way, and to keep food and beverages within reach while out on the water. It comes with a cushioned shoulder strap to make it comfortable to carry over your shoulder until you get settled into your kayak. It features premium insulation that is designed to keep your food and drinks cool all day while out on the water. It's designed to be leakproof to prevent any melted ice from leaking out of your cooler. The zippers are even water-resistant, so that water that may spash up onto the cooler won't get through. While leakproof, it isn't intended to be submerged in water – but when kept in place behind your kayak seat this should be no problem! When not in use, the empty cooler folds down really flat so it's really easy to store.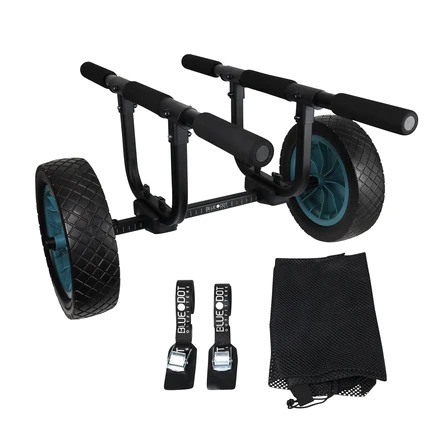 Their second product is the Kona Kayak Cart. Lugging a kayak from your vehicle down to the water can be a lot of work! This cart can make the job a lot easier. It can hold up to 450 pounds so it's capable of carrying some heavy duty kayaks, or other boats! If you know someone who uses a tandem kayak, adult fishing kayak, or pedal drive kayak, this kayak cart will be up for the job. It can also carry canoes, paddleboards and boats. The width can adjust from 2″ to 18″ to meet the needs of the boat you're looking to carry on it. This can also make it a great choice for people who have multiple boats.
The kayak cart is designed to be stable and sturdy when driving it over rough terrain. It has two adjustable bunker bars to hold your kayak. It has two long straps to secure your kayak. It has large wheels that are airless so they'll never be punctured.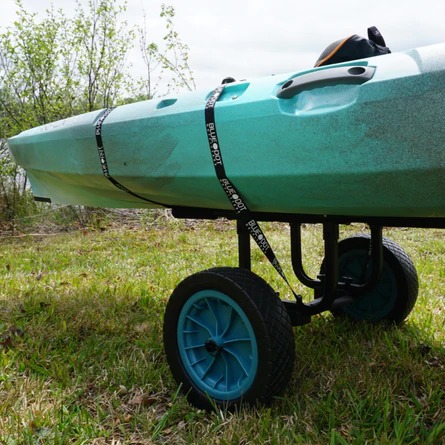 I know my family members will make great use of both of these products. The cooler is great for making sure you can stay hydrated while exploring, or to add a picnic experience to your kayak trip. The kayak cart will take some physical strain off the experience which makes the overall experience just more fun.
Buy it: You can purchase Blue Dot Outfitters products on Amazon.
Win it: One lucky winner will receive a kayak cooler and kayak cart from Blue Dot Outfitters! This giveaway is open to the Us and will end 11/22/2022 at 11:59pm EST.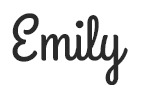 Hi there! I am Emily Evert, the owner of Emily Reviews. I am 28 and live in a small town in Michigan with my boyfriend Ryan and our two pugs. I have a large family and I adore my nieces and nephews. I love reading memoirs, and learning about child development and psychology. I love watching The Game of Thrones, Teen Mom, Sister Wives and Veep. I like listening to Jason Isbell, John Prine, and other alt-country or Americana music. I created Emily Reviews as a creative outlet to share my life and the products that I love with others.
This post currently has 7 responses.