Rock 'N Learn has a wonderful line of kid and parent friendly educational CDs, DVDs, and books. With more than 50 titles, they cover many subjects from Early Childhood, Spanish, French, Language Arts, Math, Science, and Social Studies.  They are designed for ages as young as two years old all the way up to ten year olds.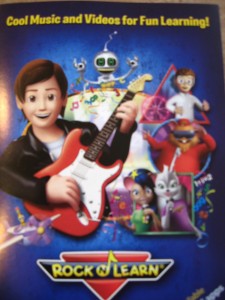 Today I am reviewing the NEW Rock 'N Learn Sight Words DVD. Fun Rock 'N Learn characters teach your children over 60 sight words. They are all shown in context, making it easier for your children to comprehend. For example they show a little skit about a cat missing and teach you the words "look," "see" and "find." Many times, I have heard both of my kids singing "look, see, find" while they are searching for something. This tells me that they are connecting the video with real life; they are remembering not only the lessons
but, also the words.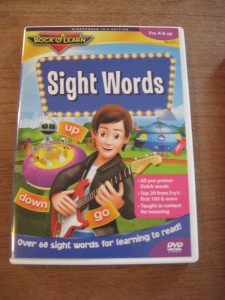 Savannah (almost 5) has been reading for a while now. This video has helped increase her vocabulary and has helped with her confidence in reading. She no longer panics when she doesn't know a word; she sounds it out and practices.
The girls and I want to learn Spanish I plan on turning to the Rock 'N Learn video to get us started.
I really do like the Rock 'N Learn videos. I think they would make TERRIFIC Christmas presents, for kids of all ages. I know Santa is bringing both of my girls a new Rock 'N Learn video this year.
To make things a little easier on your holiday budget, Rock 'N learn is offering a coupon code JQ7711 for 25% off at RockNLearn.com (contiguous U.S. residents only.)
You can find all the terrific Rock 'N Learn products on their website, Facebook, and Twitter Pages.
This giveaway is open to the U.S. and will end December 1st @ noon EST. Winner will have 48 hours to reply to my email and claim their prize.
Hello, my name is Laurie. I have been married to my husband for 14 years. We have two young daughters, ages 11 and 13 years old. My family and I live in Oregon so that means we are just minutes from the beach, mountains, and desert.  We love it here and try to spend as much time outdoors playing as we can. When we aren't outside playing, I enjoy reading, gardening, refinishing furniture, and other crafts.
This post currently has 163 responses.