I was sent the Bluebeards Original Trio from Bluebeards Originals to review with my mate. The Trio consists of 4 oz. Beard Saver, 8 oz. extra-conditioning Beard Wash, and 4 oz. Wonder Beard weekly conditioner. We really like these products and I plan to buy more when we are out of our current supply.
The first reaction we both had was to how charming the logo is. I like pirate skulls, so I found the packaging attractive.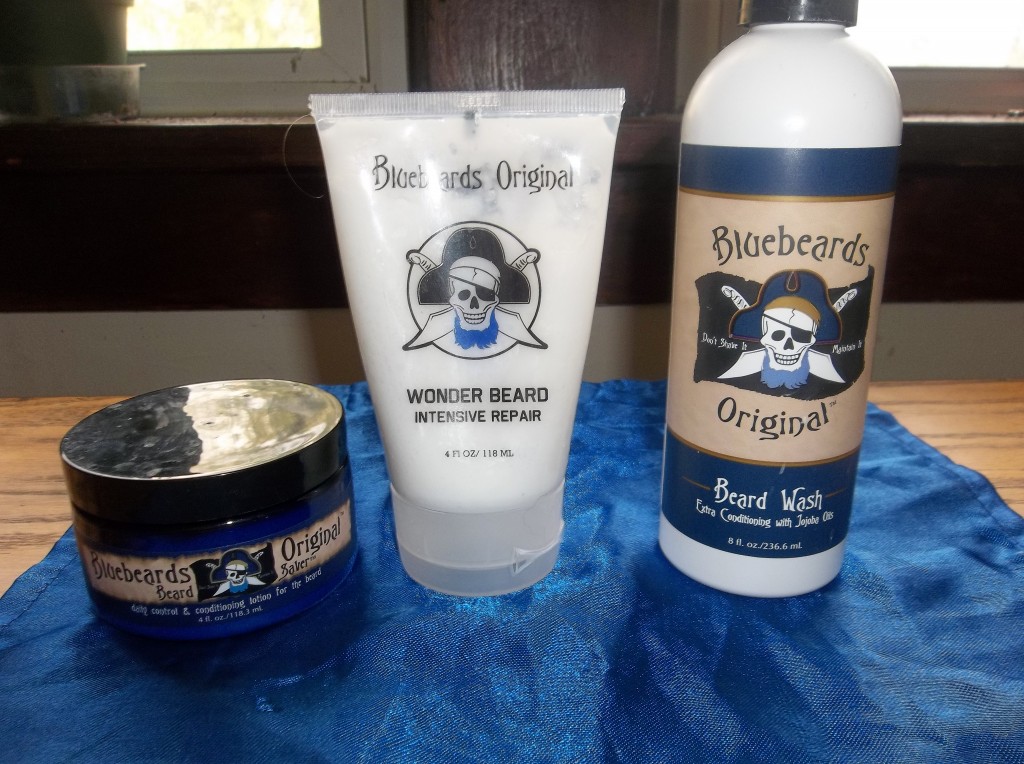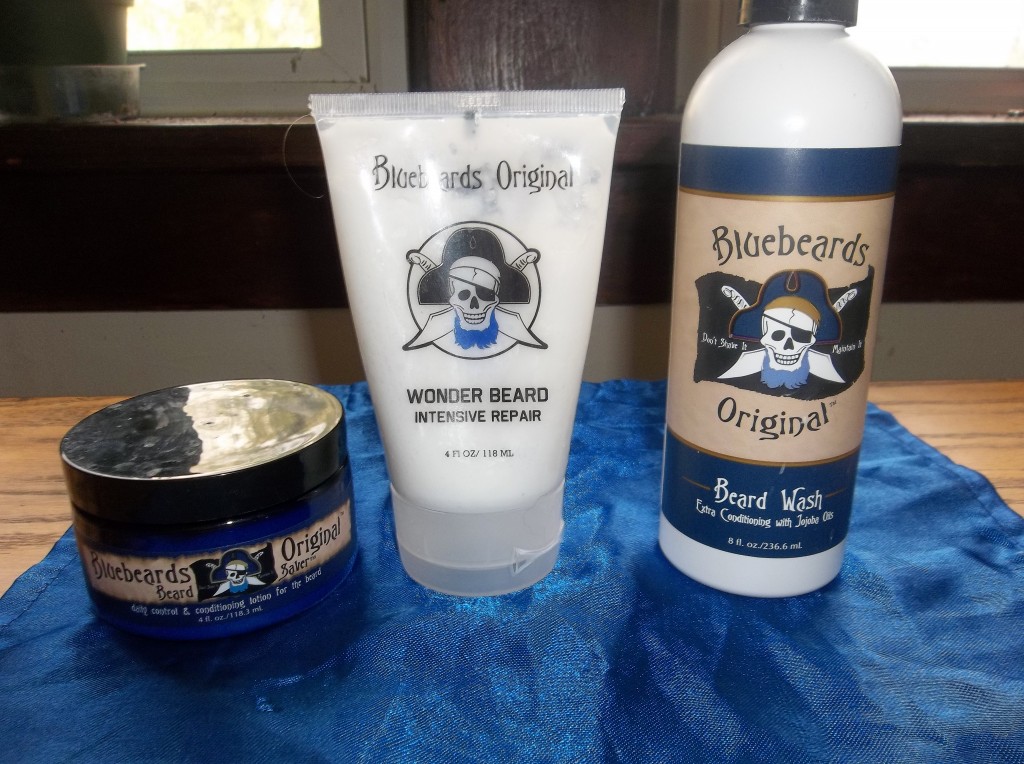 The next thing we noticed was the absolutely lovely smell the products have. They have lime essential oils in them and they make my mate smell so good! I wish I could find a shampoo that smells like this!
My mate has been growing his beard for several months. He didn't have any plans originally to have an extreme beard, but as it developed he enjoyed it. He was, however, beginning to have a problem with his beard hairs breaking and we discussed how he needed to start a kind of regimen with it to keep it conditioned and nice. It was right around this time that we learned of Bluebeards. It made sense that there was cleaning products specifically designed for beards, but I had never heard of it. My mate has been maintaining  the regimen with Bluebeards' products over the last month and he is thrilled with how much more manageable  his beard is and how much better his skin feels underneath. I am impressed with how much softer his beard is to the touch.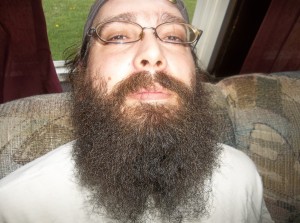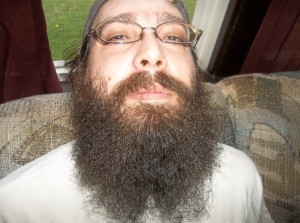 Men with beards have a tendency for their skin to dry out. The ingredients in Bluebeards' products helps that, too. The lime in their products dissolves oils and helps prevent ingrown hairs. The aloe and shea butter aids in soothing skin and easing beard itch.
Bluebeards Original was founded in 2005 by the husband and wife team of Paul and Moira Kaniewski in Pittsburgh, PA.  Their goal was to ease "beard itch" and provide natural, effective products that clean and tame even the wildest of beards. They are the only full line of beard grooming products on the market. I was surprised about that, actually. There are a lot of men with a lot of facial hair that need a product like this. So, I guess we are lucky the Kaniewski's came up with the idea!
Their products are made in the US and contain no sulfates or parabens, which is a great thing to me as I prefer to stimulate the economy by buying both local (as often as possible) and "Made in the USA" when available!
They are sponsors of Beard Team USA, and are used by many men who compete in beard competitions world-wide. Even one of the guys on IFC's Whisker Wars uses their products regularly. Many men on the beard forums around the blogosphere also swear by their products.
The only complaint that I saw in my research of the company was that some people were saying the products are too expensive. I disagree with this, as you have to use very little to get the job done. With the amount my mate has used so far, I think it will last him a good six months.
You can get more information about their products on their website, facebook and twitter.
Bluebeards Originals has graciously offered to give TWO of our readers the same Bluebeards Original Trio that I was sent to review worth $56. So if you have a man in your life with some serious facial hair, just enter on the widget below. Giveaway is open to U.S. only and will end on 5/1 at 11:59 p.m.
Javascript must be enabled to enter this giveaway. Learn how to activate Javascript by
clicking here.




This post currently has one response.