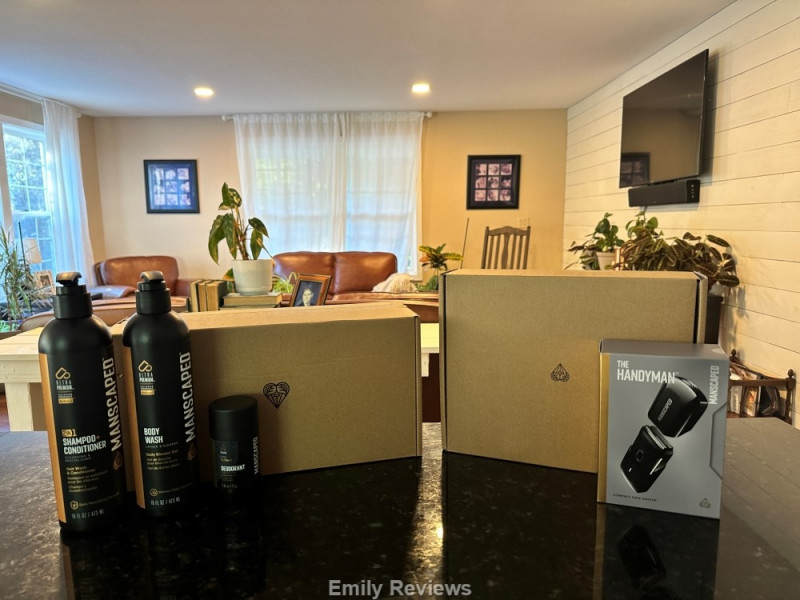 Thank you to Manscaped for providing me with products to facilitate my blog review. All opinions are 100% my own.
Paul Tran, founder, and CEO of Manscaped, wanted to start a company that understood men, their bodies, and their grooming needs. He also wanted to bring attention to men's health when it comes to testicular cancer and how men should check themselves for it regularly. In 2016, Manscaped was launched and it has been growing and evolving every year since then. If you or a male you care about wants to maintain proper hygiene, appearance, and attractiveness "down there", Manscaped is meant for you. ….and when a man feels good about his hygiene, appearance, and attractiveness "down there", his confidence is bound to soar.
Although Manscaped concentrates on the male groin area, there are also tools to maintain your appearance in and around other body parts. For instance, Manscaped has a Beard Hedger, the Shears nail grooming kit, the Handyman (a compact face shaver), the Weed Whacker (nose hair trimmer), and the Plow (face razor). Not only does Manscaped have every grooming tool you could need, but they also carry a line of deodorants, shampoos, conditioners, ball wash and toner, beard oil and shampoo, and even foot care products.
My husband has been a fan of Manscaped for a few years now. He loves having tools and products that were made specifically for men. Using them helps him look and feel his best.
Today I will share with you the Manscaped products I am going to give him this Christmas.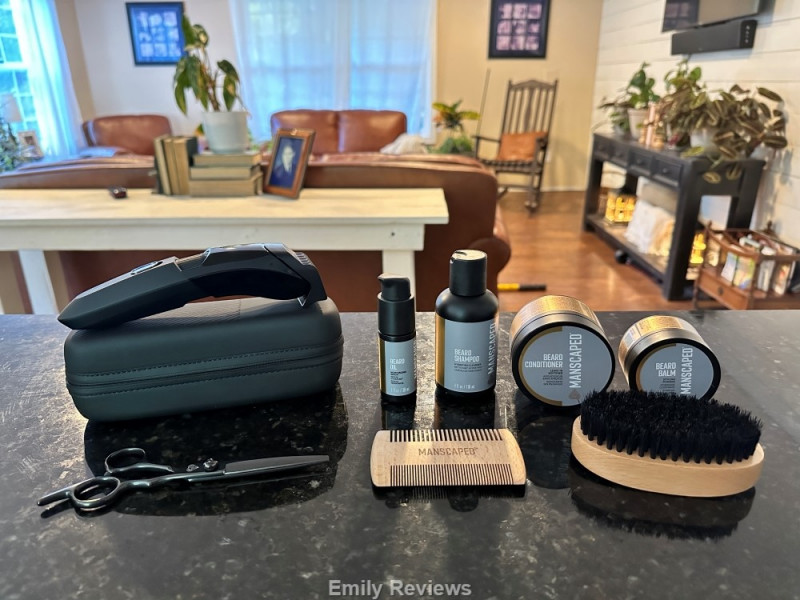 The Beard Hedger Pro Kit includes everything he needs to keep his beard healthy and in shape. It comes with The Beard Hedger™, an AC Adapter & USB-C Cable, Beard Shampoo and Conditioner, Beard Oil, Beard Balm, and a Travel Bag. Right now, the Beard Hedger Pro Kit comes with a FREE GIFT, the Beard Accessory Pack (Beard Brush, Beard Comb, and Beard Scissors.)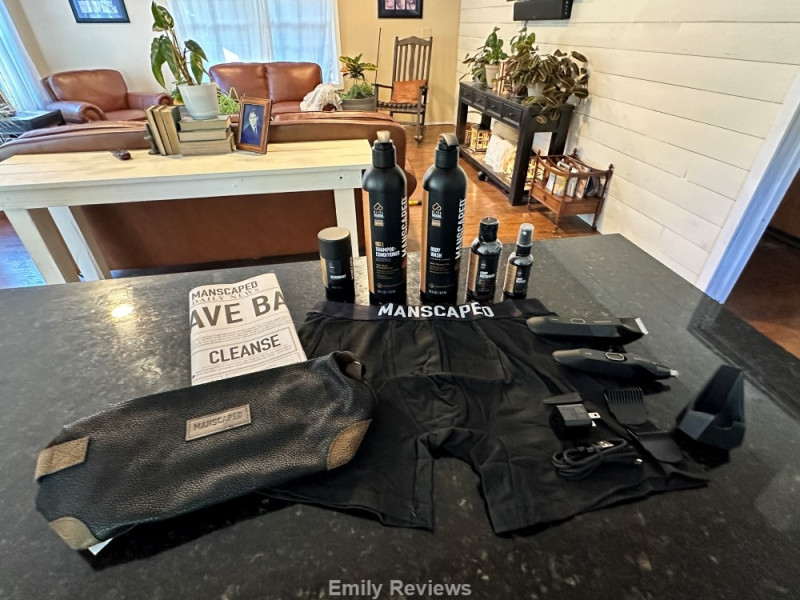 Platinum Package 4.0 comes with The Lawn Mower® 4.0 Waterproof Electric Trimmer, Weed Whacker® 2.0 Ear & Nose Hair Trimmer, 2-in-1 Shampoo + Conditioner, Body Wash, Deodorant, Crop Preserver®, Anti-Chafing Ball Deodorant, Crop Reviver® Ball Spray, and Magic Mat® Disposable Shaving Mats. It also comes with FREE GIFTS- The Shed Travel bag (S$50 value) andMANSCAPED® Boxers Anti-chafing boxers (S$25 value). Since I received the Platinum Package 4.0, it has been upgraded to the Platinum Package 5.0 Ultra. The Platinum Package 5.0 Ultra features the next-generation Lawn Mower 5.0 and an all-new iteration of the Shed.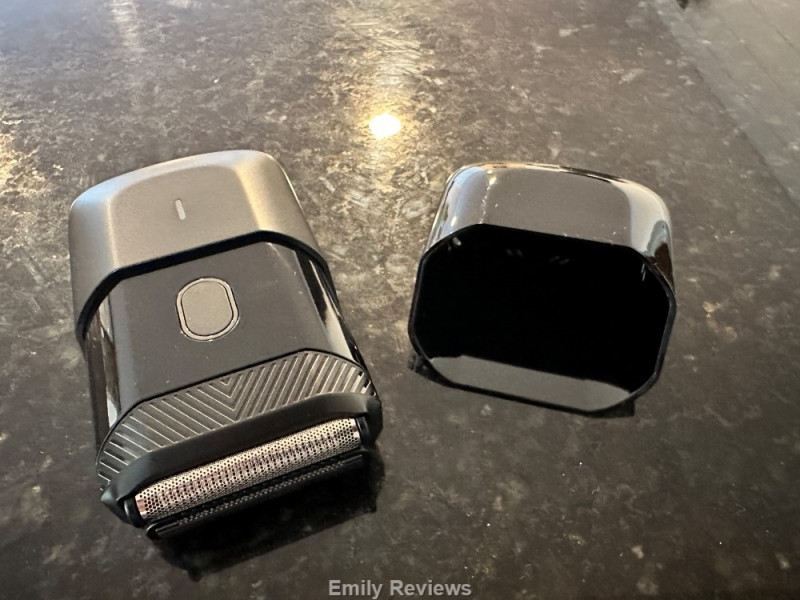 The new Handyman face shaver is perfect for grooming on the go! Its compact size, 4.5" H X 2.4" W X 1.2" D, makes it easy to carry it in your gym bag, briefcase, luggage, or anywhere else you need. The Handyman has a Dual-Action SkinSafe™ blade head, hybrid long-hair level, foil shaver blades, and magnetic blade cover. It will run for up to 60 minutes, has a five-minute quick charge option, low battery indicator, and charges with the included USB-C cable.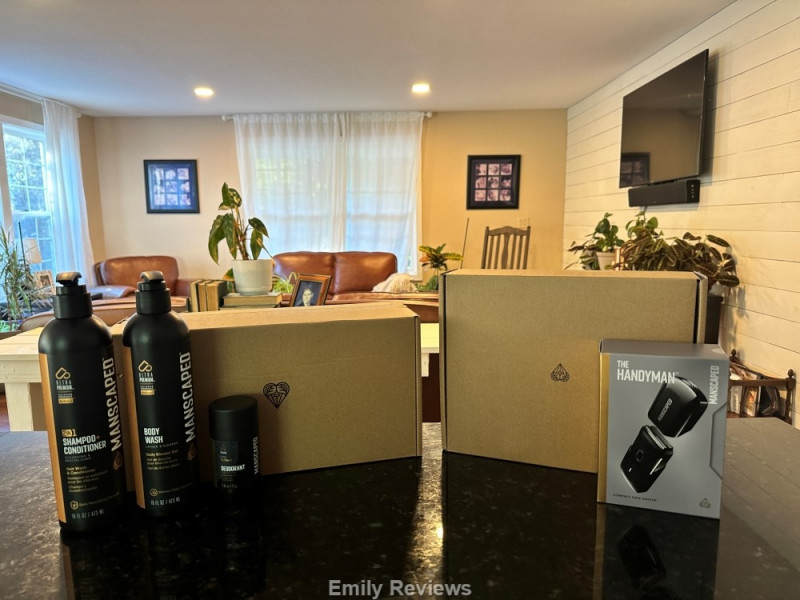 If you struggle to come up with gifts for men, you need to check out Manscaped. Manscaped specializes in men's grooming. They have everything a man could need to look and feel his best, including an assortment of hair trimmers, haircare products, skincare, body wash, deodorants, and more. If you need gift ideas, Manscaped has several product bundles that any guy on your shopping list would love to receive.
Buy It: Please visit the Manscaped website to see their great selection of products and convenient shopping locations.
Connect: Don't forget to follow Manscaped on Facebook and Instagram for the latest product announcements and special offers.


Hello, my name is Laurie. My family and I live near the Oregon coast. When we aren't at work, in school, or on the volleyball court, we enjoy traveling, cheering for our favorite sports teams, playing outdoors, and checking off items on our bucket list. We are lucky in that both sets of our parents, as well as our siblings and their families, live within an hour of us. We get together often to help one another out, celebrate milestones, and go on adventures together.
This post currently has 7 responses.