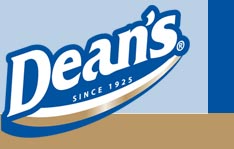 We are chocolate milk lovers around here. My kid's drink Dean's chocolate milk at school every day, but I had never had it before. So when Dean's Dairy offered me some of their product to taste and review I was excited. I had never seen it at my local grocery, but when I was a few towns over running errands, I saw it in their grocery and picked up a gallon of the 1% Chocolate Milk and the Whole Chocolate Milk. I was happy about the 1% because I don't think I have seen that from other brands. I generally buy full-fat and then have to cut it with skim milk because it is usually too thick for me. Both of the Dean's chocolate milks were full of flavour, smooth and creamy.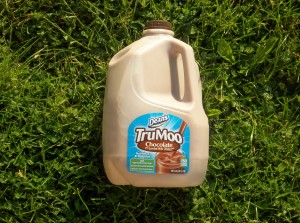 They call their chocolate milk "Trumoo" and it is better than most brands I have tasted. It was given a thumbs up by each member of my family. It is also nice because I can feel good giving it to my kids as it is made with pure cocoa and natural sugar. It contains no high fructose corn syrup which is a real selling point for me. The 1% Trumoo is only 150 calories per serving, too. Dean's is healthy and green-friendly because they don't use growth hormone or antibiotics. They also cold-ship their milk within hours of it being given. All of these standards add up to a milk (or chocolate milk) that you can give to your kids without feeling guilty!
If you would be interested in more information on Dean's Dairy or Trumoo milk you can check out their website or facebook pages.


This post currently has no responses.