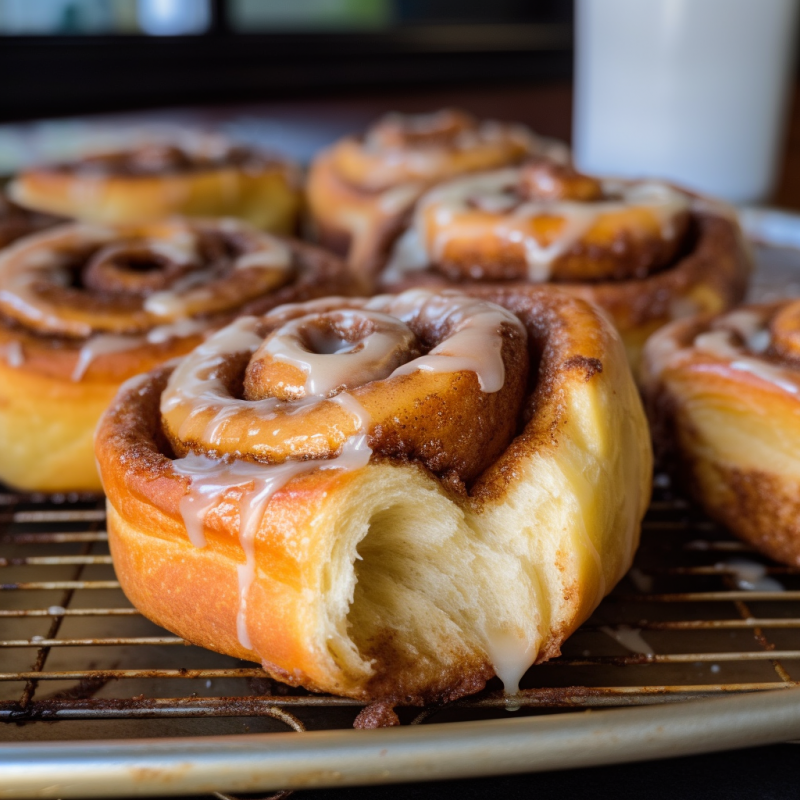 School Cafeteria Cinnamon Rolls: An Ode to Childhood Delights
Ah, the sweet aroma of cinnamon filling the air. Who can forget the delightful taste of the elementary school cinnamon rolls, those round morsels of doughy goodness that made school mornings so special? We're going to take a trip down memory lane, revisiting that cherished recipe, the school cafeteria cinnamon rolls that once graced our lunch trays and stole our hearts. Prepare to reminisce, and even better, to recreate this iconic school cinnamon rolls recipe at home!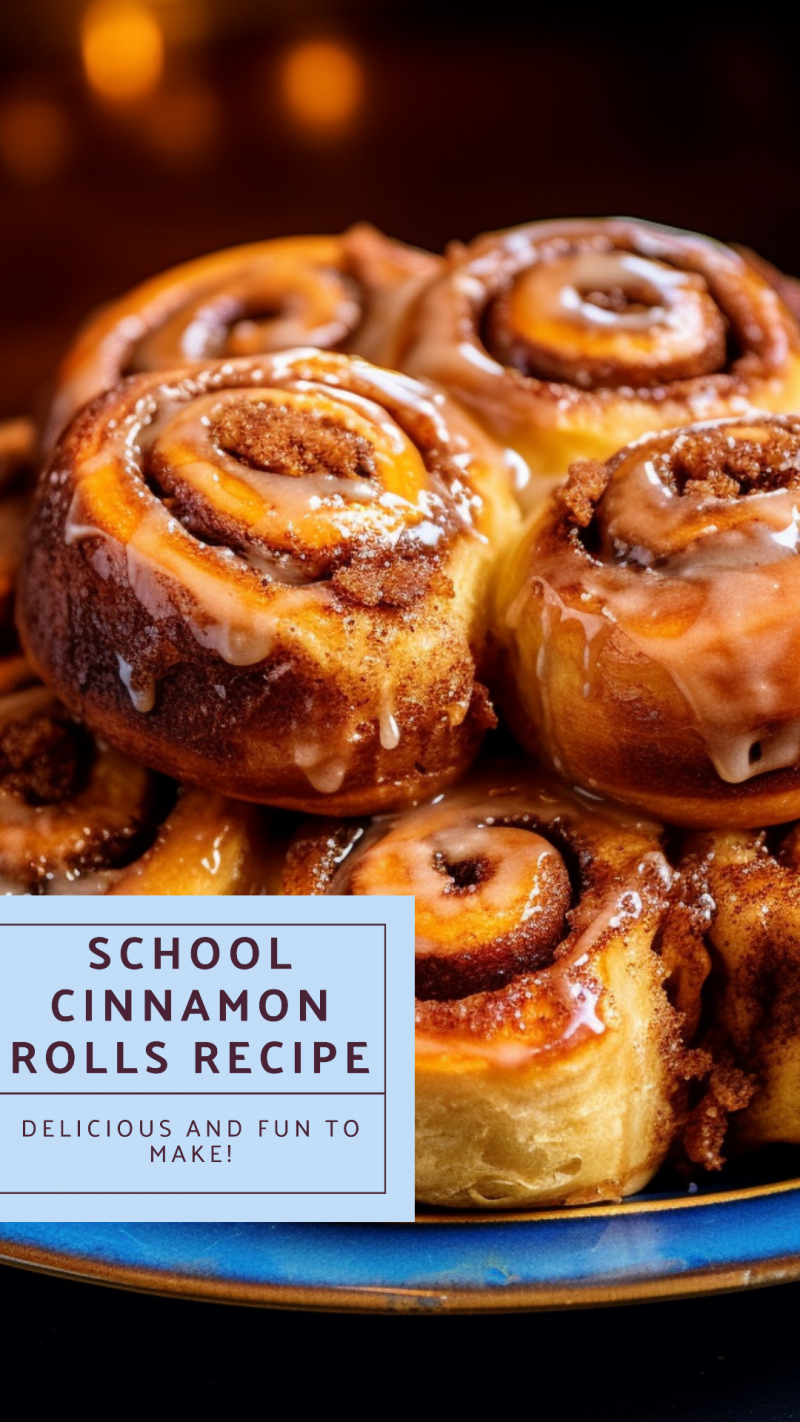 A Brief History of the School Cinnamon Roll
Not many people know this, but the lunch lady cinnamon rolls were a staple in school cafeterias all across America. The reason? Cinnamon rolls are relatively easy to make in large quantities, they store well, and above all, children love them. These school cinnamon rolls were not just breakfast items. They were also served during lunch and sometimes as a treat during special events, thus earning the title, 'school lunch cinnamon rolls'.
The Irresistible Appeal of School Cafeteria Cinnamon Rolls
What sets the school cafeteria cinnamon rolls recipe apart from others is its simplicity. The dough is light and fluffy, the cinnamon-sugar filling is perfectly sweet without being overwhelming, and the glaze on top adds just the right amount of creaminess. Furthermore, the taste of these cafeteria cinnamon rolls sparks a certain nostalgia, transporting us back to our childhood. It's a taste that's deeply embedded in our memory, making these rolls more than just a sweet treat.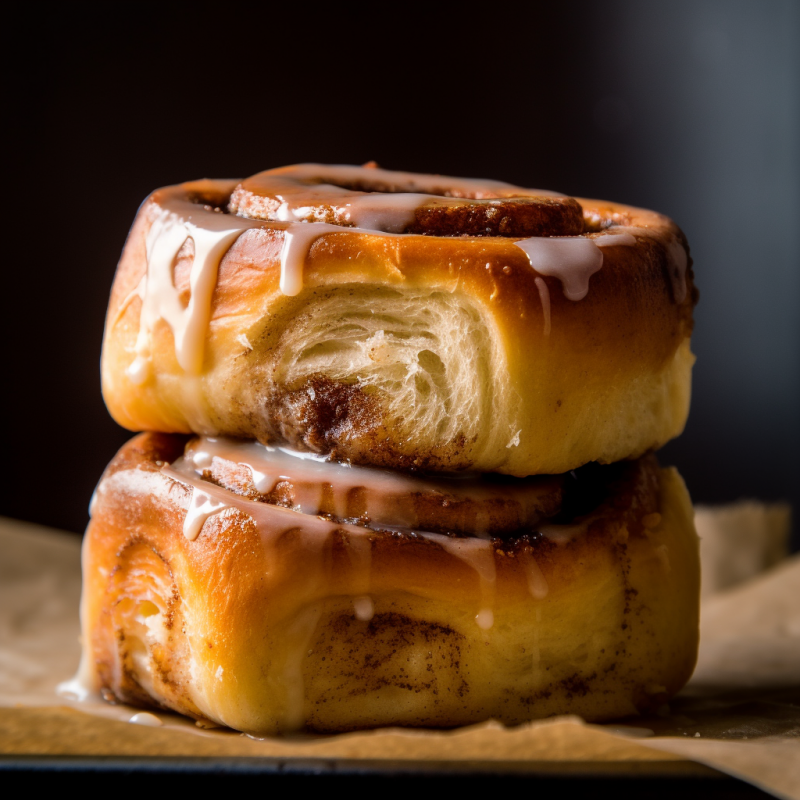 How to Make Your Own School Cinnamon Rolls
Would you like to recreate the elementary school cinnamon rolls at home? Well, you're in luck! We've got the coveted school cinnamon rolls recipe for you right here. The method is simple, the ingredients are basic, and the result is nothing short of amazing! Here's how to do it:
Ingredients
For the Dough:
2 cups whole milk
1/2 cup granulated sugar
1/2 cup unsalted butter
1 tablespoon active dry yeast
5 cups all-purpose flour, divided
1/2 teaspoon baking powder
1/2 teaspoon baking soda
1/2 tablespoon salt
For the Filling:
1 cup melted butter
1 cup packed brown sugar
2 tablespoons ground cinnamon
For the Glaze:
2 cups powdered sugar
1/4 cup whole milk
2 teaspoons pure vanilla extract
Instructions
Warm the milk in a saucepan until it's about 110°F. If you don't have a food thermometer, you can still estimate the correct temperature. The milk should be warm but not hot to the touch. One traditional method is to drop a small amount of milk on the inside of your wrist. If it feels slightly warmer than your body temperature but not hot, it's around the right temperature. Be careful not to heat the milk too much; overly hot milk can kill the yeast, affecting the rise of your dough.
Add sugar and butter, stirring until melted. Remove from heat and allow the mixture to cool until it's lukewarm. Sprinkle yeast over the milk mixture and let it sit for 5 minutes.
Add 4 cups of flour to the milk mixture and stir until just combined. Cover with a towel and set in a warm place for 1 hour.
Remove the towel and add the baking powder, baking soda, salt, and remaining 1 cup of flour. Stir thoroughly to combine.
Preheat the oven to 375°F.
On a floured baking surface, roll the dough into a large rectangle, about 1/2 inch thick. Pour the melted butter over the dough, spreading it evenly. Then sprinkle the brown sugar and cinnamon over the butter.
Starting from one end, roll the dough tightly towards the other end. Cut the roll into 1 1/2 inch slices and place them in a greased baking pan.
Bake for 20-25 minutes, until the rolls are golden brown.
While the rolls are cooling, whisk together the powdered sugar, milk, and vanilla extract to make the glaze. Drizzle this over the cooled rolls.
While the recipe might seem a little daunting at first, especially if you're new to baking, don't worry. As the saying goes, practice makes perfect. And remember, even if they're not perfect, they'll still taste delicious!
Hi there! I am Emily Evert, the owner of Emily Reviews. I am 28 and live in a small town in Michigan with my boyfriend Ryan and our two pugs. I have a large family and I adore my nieces and nephews. I love reading memoirs, and learning about child development and psychology. I love watching The Game of Thrones, Teen Mom, Sister Wives and Veep. I like listening to Jason Isbell, John Prine, and other alt-country or Americana music. I created Emily Reviews as a creative outlet to share my life and the products that I love with others.
This post currently has 15 responses.