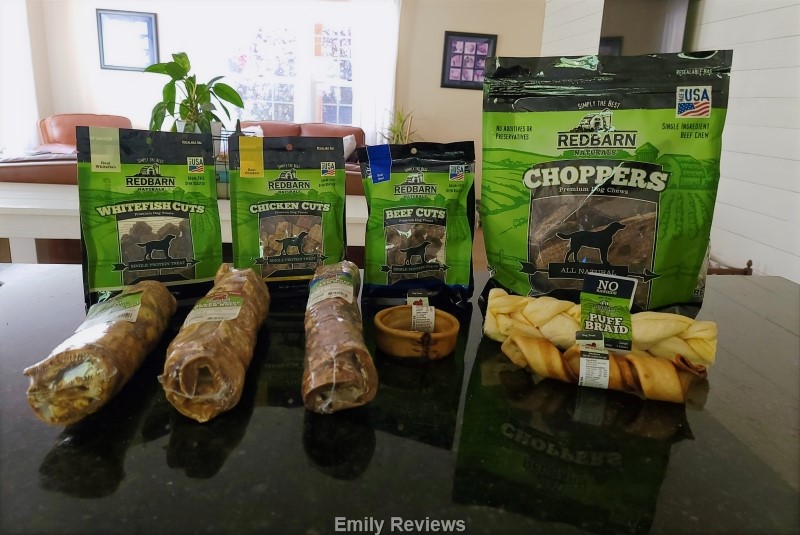 Thank you to Redbarn Pet Products for providing me with products to facilitate my blog review. All opinions are 100% my own.
Like many pet parents, I get our dogs Christmas gifts. I usually get Kenya our senior great dane/mastiff and Kassi our mid-life pitbull mix, a combination of toys, chews, and treats. This year, I turned to Redbarn Pet Products for some of their gifts.
Redbarn Pet Products prioritize the health and wellness of your pet. Their dog treats are made with natural sources of protein. They are all free from additives and preservatives. Redbarn Pet Products include dog food, treats, bones, chews, and bully sticks.
Redbarn Pet Products had a lot to choose from. I decided on a combination of treats and chews- Whitefish, Beef, and Chicken Cuts, Puffed Collagen chews, Choppers, and Glazed Cheek Rolls.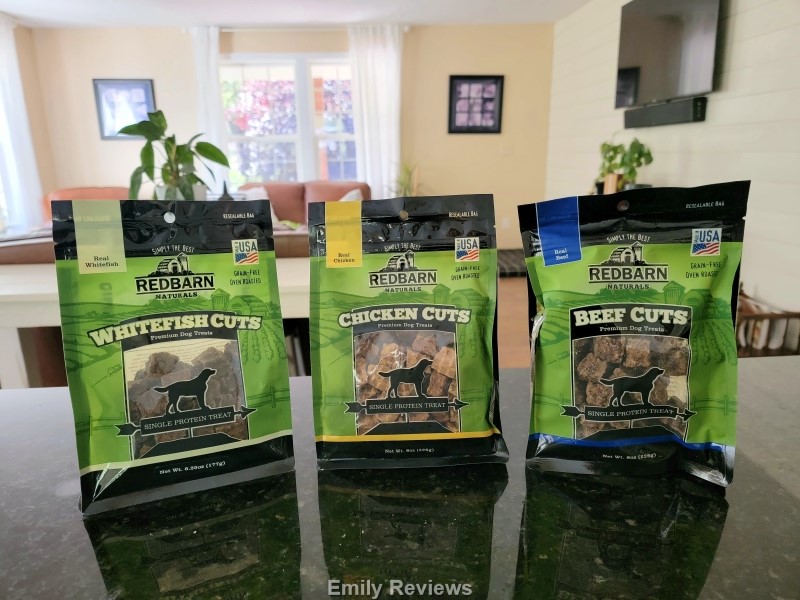 Whitefish, Beef, and Chicken Cuts are slow-roasted to help maintain the nutritional value of the meat. They are 100% made in the USA. Whitefish, Beef, and Chicken Cuts are free of artificial flavors, chemicals, and preservatives. They are made with wholesome ingredients. No matter which flavor you choose Whitefish, Beef, or Chicken they are high-protein treats for dogs.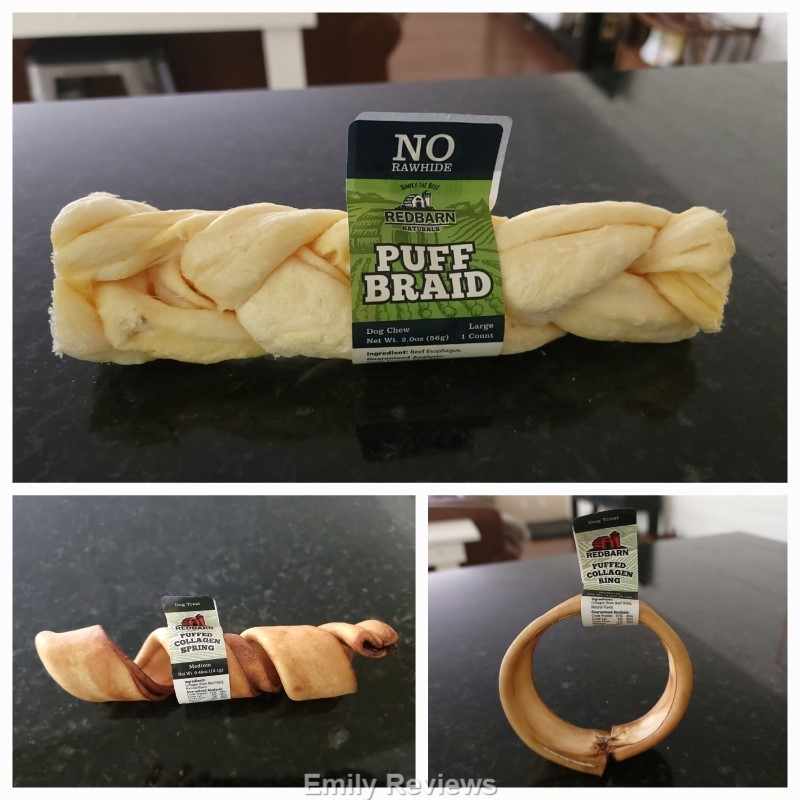 Puffed Collagen Chews are available in a variety of sizes and shapes, including sticks, braids, a ring, and a spring. I chose the Puffed Collagen Ring, Puffed Collagen Spring, and Puff Braid. These chews are all-beef. They are 100% natural and are free from grain, gluten, wheat, corn, and soy. Puffed Collagen Chews are naturally rich in chondroitin and glucosamine, which support healthy joints and a healthy coat. Not only are they higher in protein and less fat than traditional rawhide treats, but they are also safer to chew and easier to digest.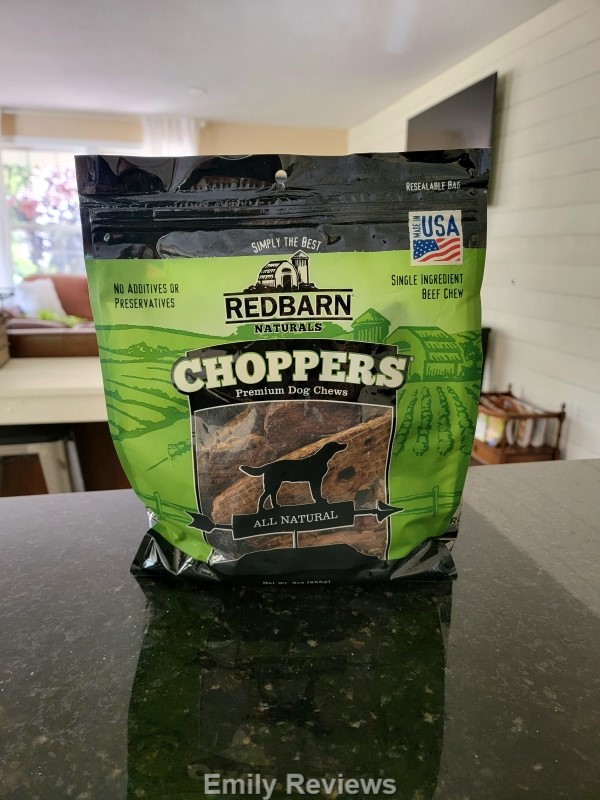 Choppers are made with an all-natural beef lung that has been oven roasted. The beef lung is the only ingredient in Choppers. It comes directly from US cattle ranchers. Choppers are high-protein, low-fat treats. They help support your dog's dental health by naturally scraping away plaque and massaging their gums as they chew.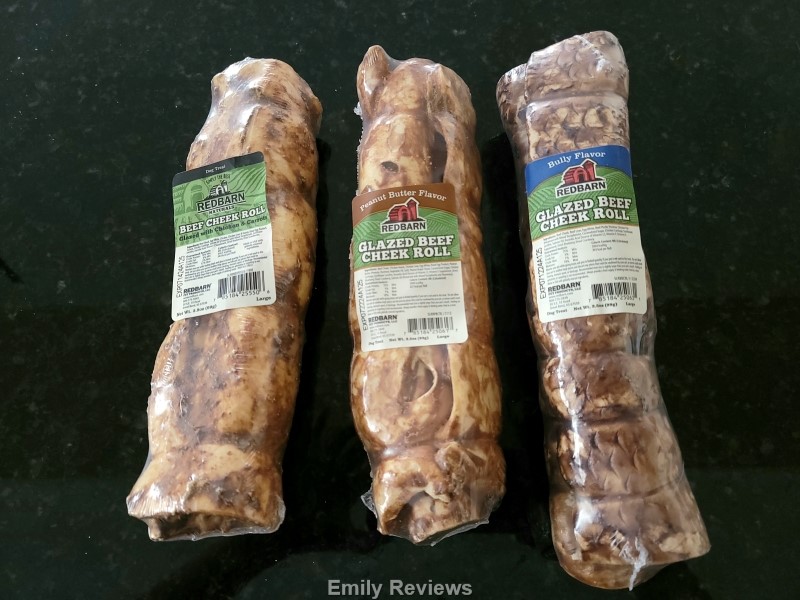 Glazed Beef Cheek Rolls are an all-natural chew made from the cow's entire cheek. They are free of chemicals, additives, and preservatives. They are available in Chicken and Carrot, Peanut Butter, and Bully Flavors. Beef Cheek chews are rich in collagen, which helps support your dog's joint health.
Redbarn Pet Products has dozens of dog treats and chews that make great gifts!
Buy It: Please visit the Redbarn Pet Products website to see their great selection of products and convenient shopping locations.
Connect: Don't forget to follow Redbarn Pet Products on Facebook and Instagram for the latest product announcements and special offers.


Hello, my name is Laurie. My family and I live near the Oregon coast. When we aren't at work, in school, or on the volleyball court, we enjoy traveling, cheering for our favorite sports teams, playing outdoors, and checking off items on our bucket list. We are lucky in that both sets of our parents, as well as our siblings and their families, live within an hour of us. We get together often to help one another out, celebrate milestones, and go on adventures together.
This post currently has 6 responses.