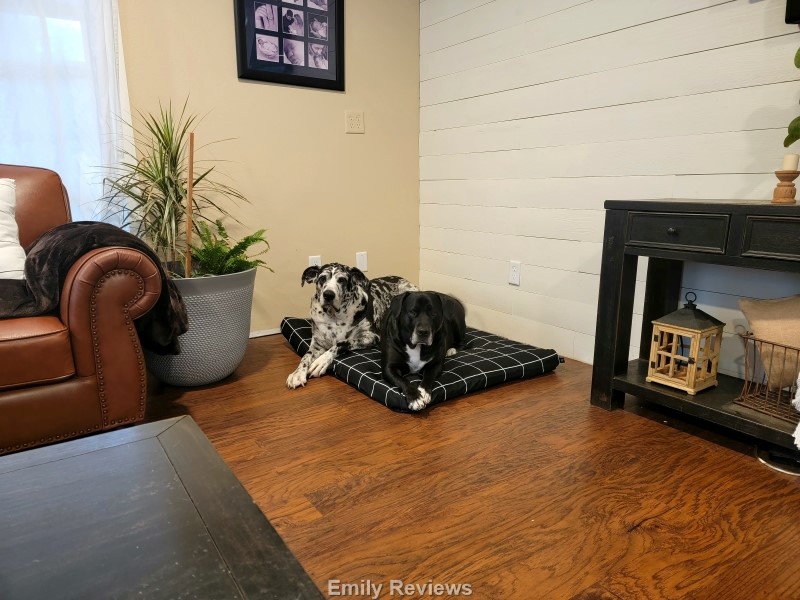 Thank you to LAY LO Pets for providing me with products to facilitate my blog review. All opinions are 100% my own.
We recently got new living room furniture. As I was redecorating the living room, I noticed just how unattractive the dog bed in the corner of the room looked. It pulled down the feel of the room and the look I was trying to achieve. After attempting to relocate the dog bed and getting dirty glares from my dogs, I began searching for a new dog bed that would better match our new decor. After a bit of looking, I found LAY LO Pets! LAY LO Pets offers customers a collection of beautiful pet beds with designs that match today's styles.
For our review, we received the LAY LO Pets – Black Grid Dog Bed Cover with an orthopedic, water-resistant mattress insert. I chose an Extra Large (34×45) bed for our great dane/mastiff and pit bull mix. I was so excited to set up the Black Grid Dog Bed! Luckily I didn't have to wait long. The bed shipped the day after I order it and it arrived a couple of days later.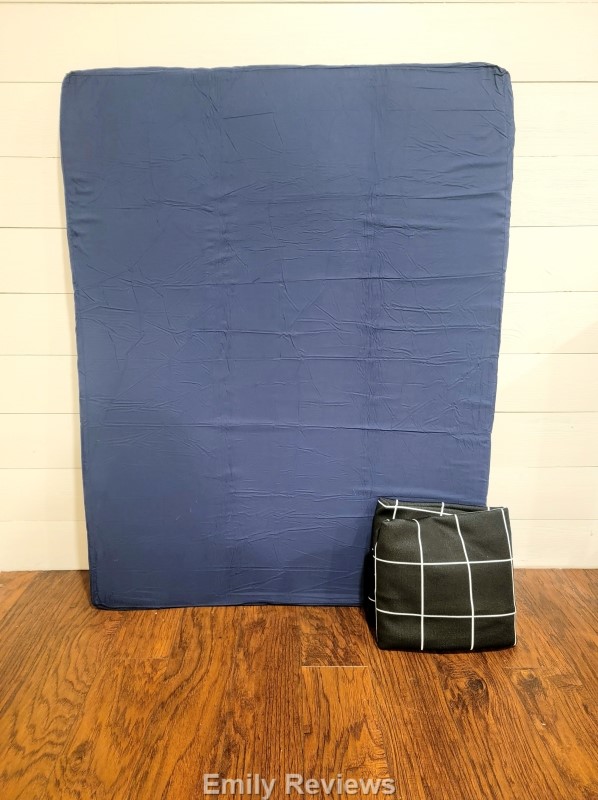 As I unpackaged the LAY LO Pets bed, I noticed something different about the cover material. I have never seen a dog bed made with such beautiful fabric. LAY LO Pets bed covers are made with a 3d-knit material. It is both breathable and dig-proof! It is a soft yet extremely durable feeling. The Black Grid pattern is very well done. The colors are rich and the lines are crisp. The LAY LO Pets bed cover easily envelopes the orthopedic mattress with the 3-sided zipper. The bottom of the bed is anti-slip. A carrying handle makes it easy to move the bed around as needed.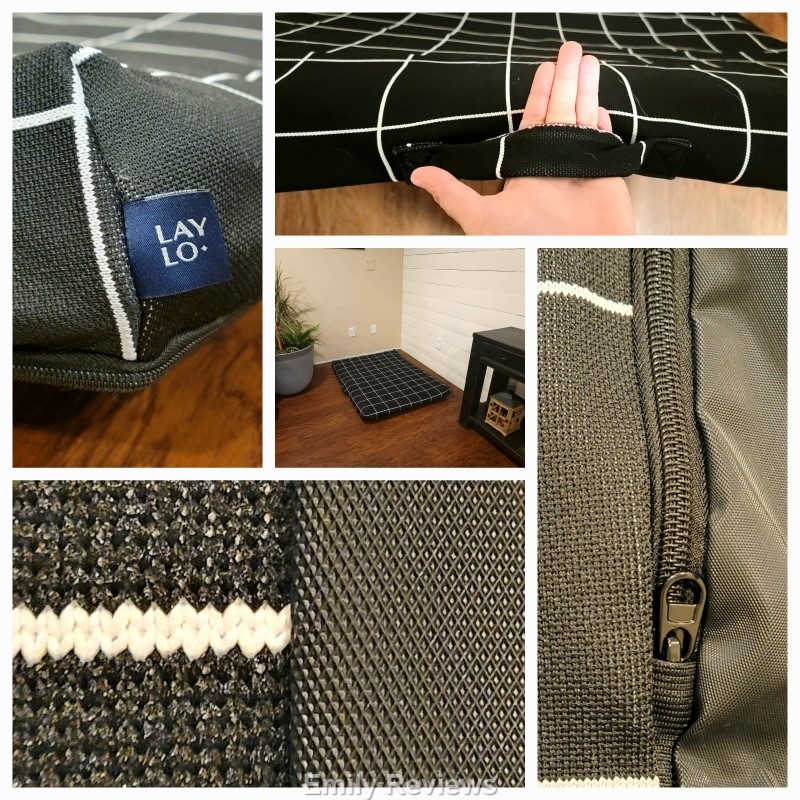 I immediately fell in love with the LAY LO Pets Black Grid Dog Bed, but it needed to pass Kenya and Kassi's tests. Both sniffed and approved the bed within minutes of me laying it down. I was hoping both dogs would share the bed, but unfortunately, one isn't going to be enough. I need to get a second bed so they both have room to comfortably lie down.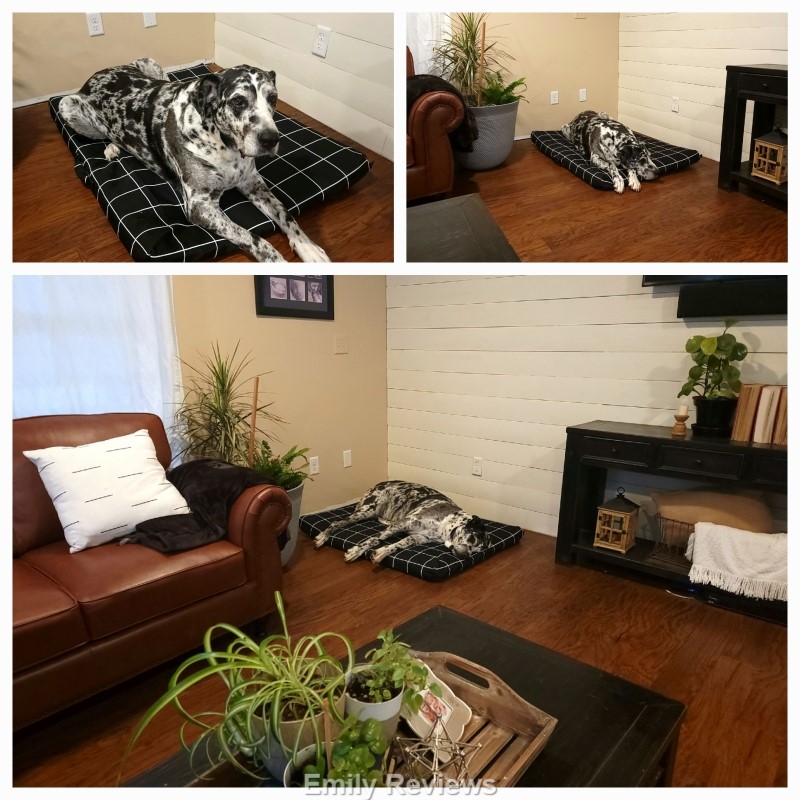 If you already have a pet bed that you love, no problem! You can purchase LAY LO Pet bed covers without the mattress insert. Think of the covers as you would your bed's duvet cover. You can choose a size that will fit over the mattress you already own.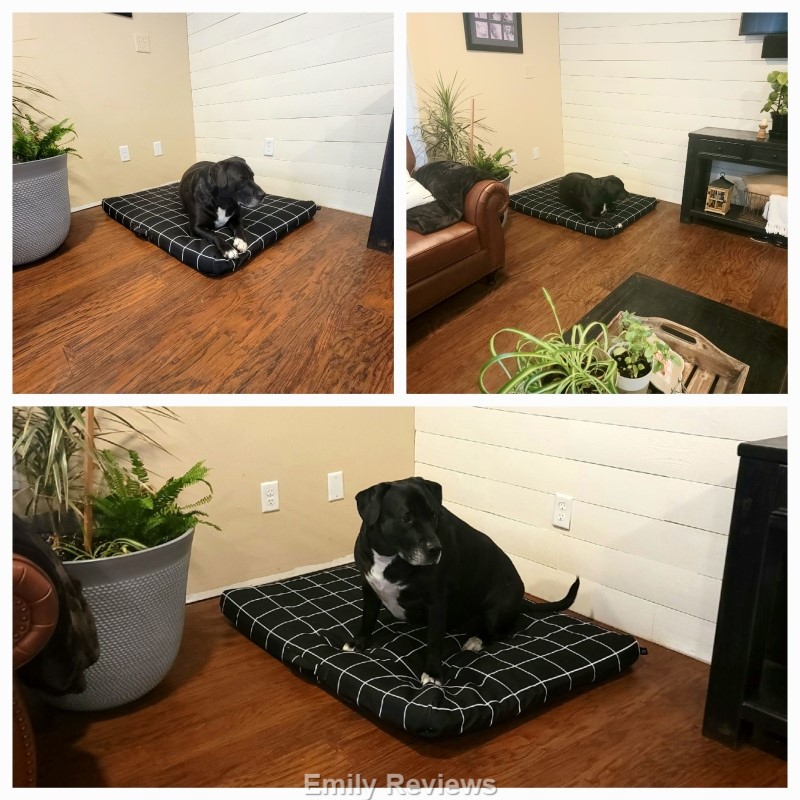 Laundering the LAY LO Pet bed cover is easy, just toss it in the wash! Speaking of washing, why not grab an extra cover to have while you launder one? Or an extra to change up your decor throughout the year?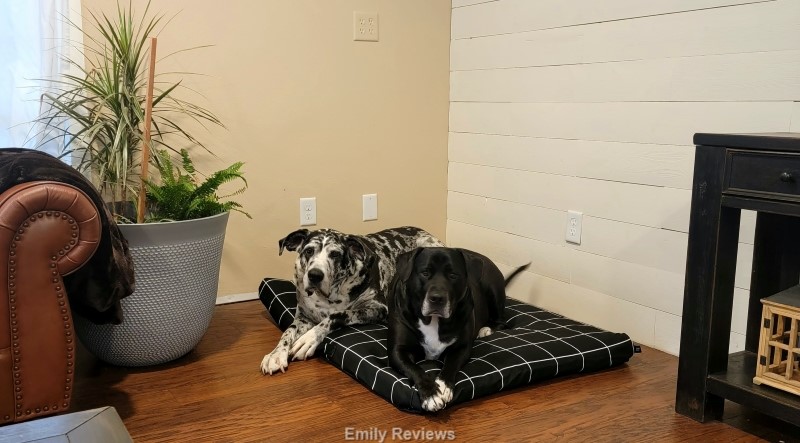 Buy It: Please visit the LAY LO Pets website to see their great selection of products and convenient shopping locations.
Connect: Don't forget to follow LAY LO Pets on Facebook and Instagram for the latest product announcements and special offers.


Hello, my name is Laurie. I have been married to my husband for 16 years. We have two young daughters, ages 15 and 13 years old. My family and I live in Oregon so that means we are just minutes from the beach, mountains, and desert.  We love it here and try to spend as much time outdoors playing as we can. When we aren't outside playing, I enjoy reading, gardening, refinishing furniture, and other crafts.
This post currently has 4 responses.