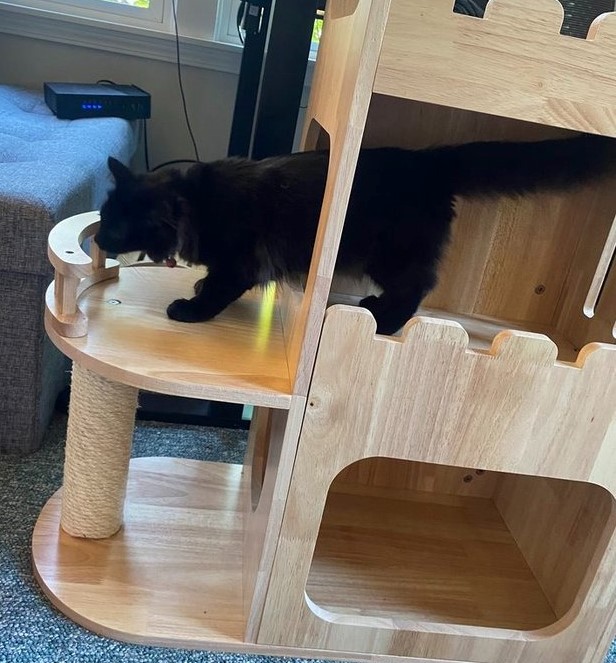 Petomg sent me a modern cat tree for review. All opinions are my own.
As a new cat mom to the most precious kitten named Pepperoni, I've been trying out different cat furniture to find pieces she loves. Petomg sent me their large modern cat tree to test, and it's been a hit!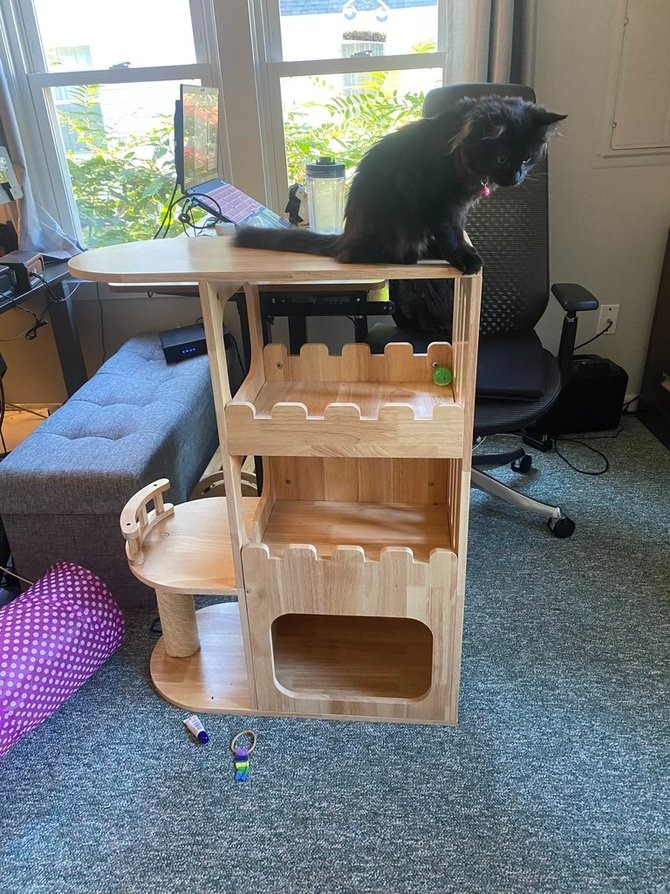 This cat tree is made of natural rubberwood so it's eco-friendly. I was drawn to the unique and whimsical shape – it adds a modern vibe to my living room decor. The different levels and hideaway area allow for lots of play and exploration.
Pepperoni is still just a kitten but she's quickly claimed the tree as her own! Since she loves being up high, she spends most of her time on the top two platforms. I do wish the sisal scratching post was a bit taller since she has to crouch down quite a bit to use it. But she has used it some and cut back on scratching the curtains, so I call that a win!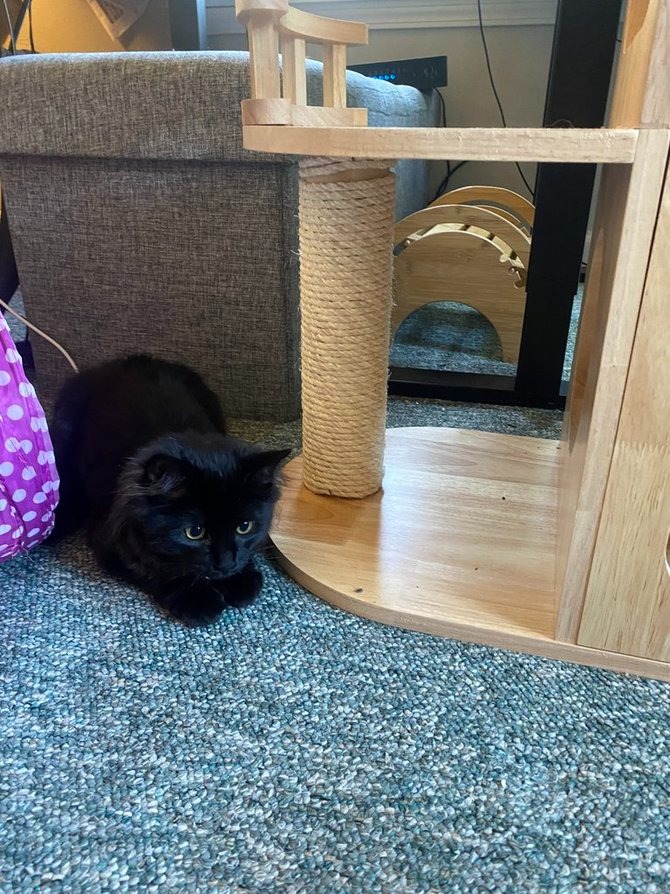 Assembly was straightforward with the included tools, though it required many steps done in a specific order. I had to redo a couple sections when I realized I skipped something. But it ultimately came together nicely and feels sturdy.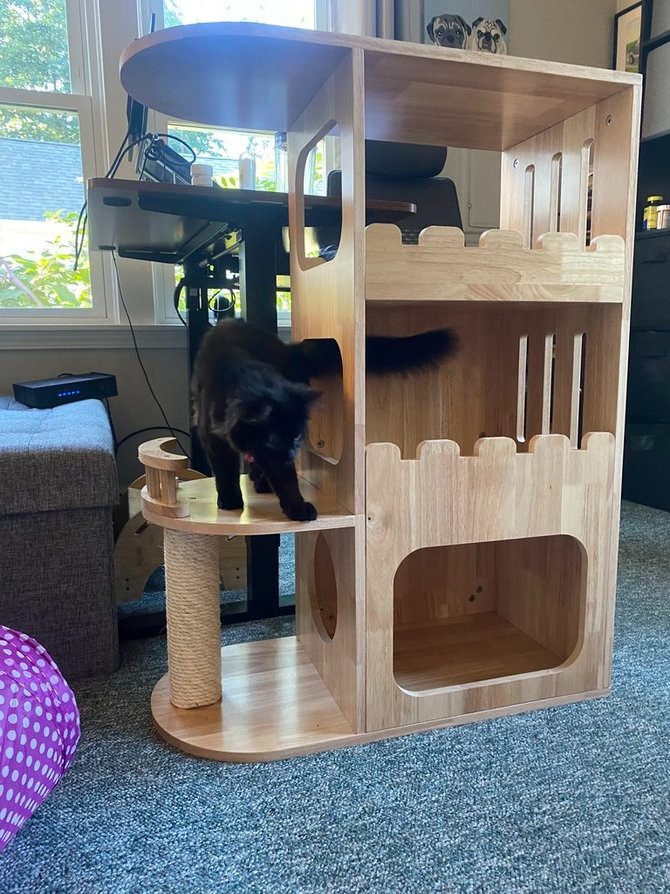 People who come over have commented on the cool modern design – it doesn't look like stereotypical cat furniture. We've been really happy with it overall and it keeps Pepperoni entertained. It provides plenty of space, so if we had multiple cats they could all use it together.
If you're looking for cat furniture that is as stylish as it is functional, I'd recommend checking out the Petomg cat furniture selection. We were also sent the double elevated cat bowl which is adorable! It has two dishes which is perfect for food and water. I love how the holder looks like a cat. The bowls themselves are food-grade ceramic and Pepperoni seems to prefer them over her stainless steel bowls that we had first.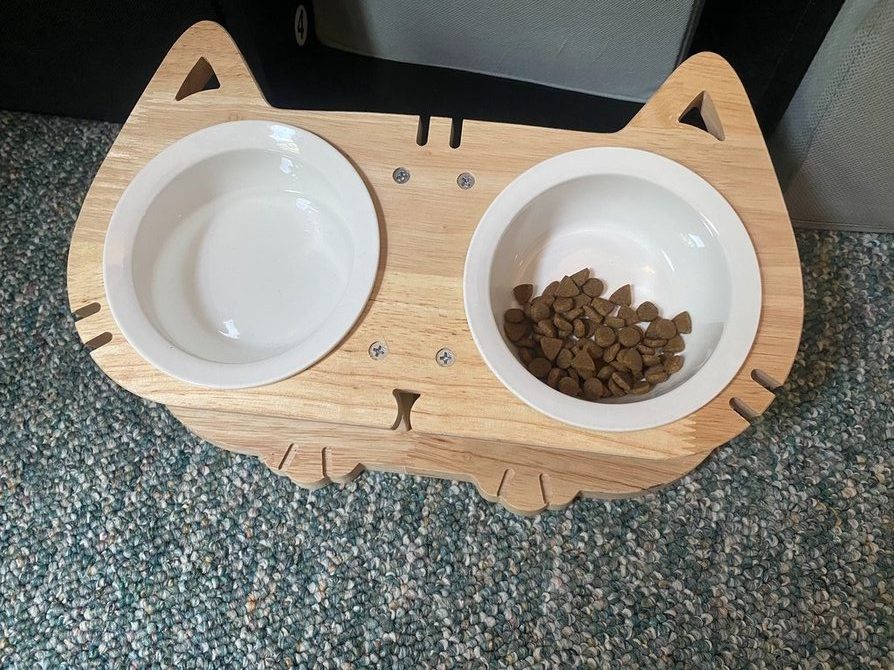 They have different design options to suit your space. It's been great quality for my kitten so far. Let me know if you have any favorites when it comes to cat trees and furniture! I'm always looking for pieces Pepperoni will love.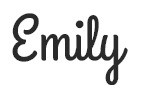 Hi there! I am Emily Evert, the owner of Emily Reviews. I am 28 and live in a small town in Michigan with my boyfriend Ryan and our two pugs. I have a large family and I adore my nieces and nephews. I love reading memoirs, and learning about child development and psychology. I love watching The Game of Thrones, Teen Mom, Sister Wives and Veep. I like listening to Jason Isbell, John Prine, and other alt-country or Americana music. I created Emily Reviews as a creative outlet to share my life and the products that I love with others.
This post currently has 8 responses.