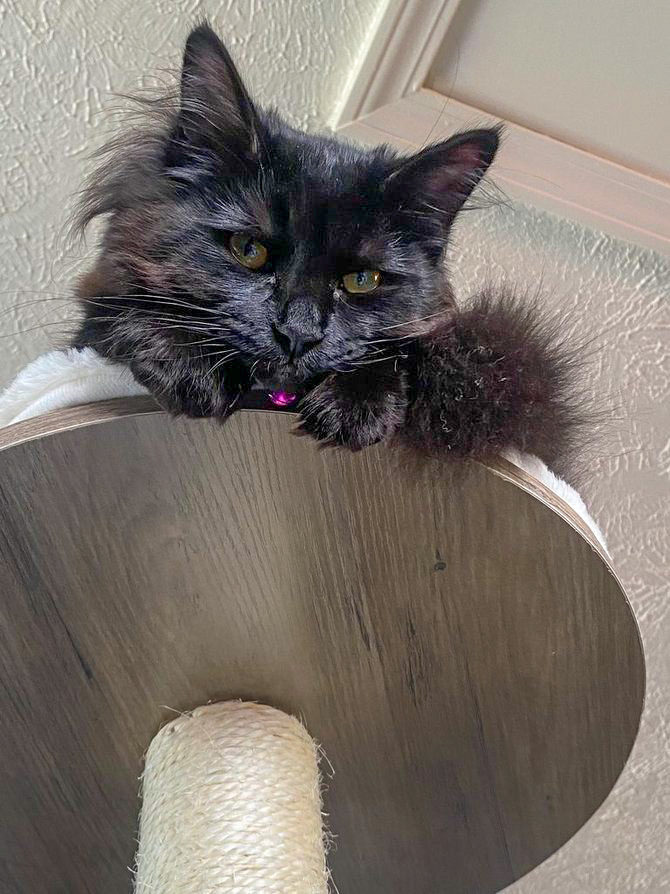 Feandrea sent met their 65-Inch WoodyWonders Cat Tree for review. There may be affiliate links in this article. All opinions are my own.
As a new cat mom to the most precious and energetic little kitten named Pepperoni, I'm always on the lookout for cat furniture and toys to keep her entertained and properly exercised. So when Feandrea offered to send me the Feandrea 65-inch tall WoodyWonders cat tree, I couldn't wait to see if it would become Pepperoni's new favorite activity center!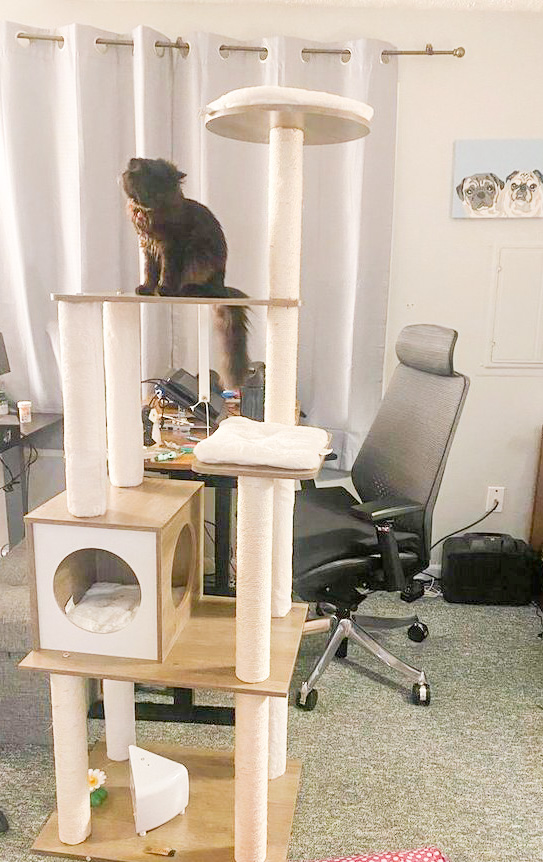 Right away, I loved the modern design of this cat tree. It blends so nicely into my home's decor with its combination of rustic wood and bright white accents. The neutral tones fit with any style. And the multi-tiered platforms provide tons of space for lounging, playing, or birdwatching from the top perch, if you place near a window!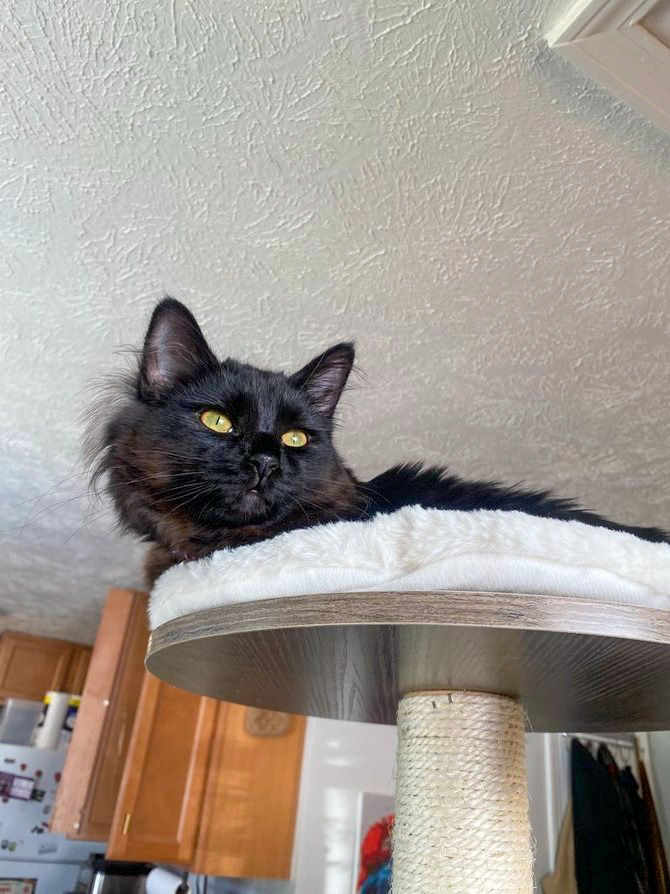 Assembly was smooth and all the pieces felt very sturdy once put together. According to the product details, this cat tree can hold up to 44 lbs. So I knew it would stand up to Pepperoni's energetic antics even once she's fully grown. The sisal rope scratching posts are tough and durable, while the platforms are made of wood veneer.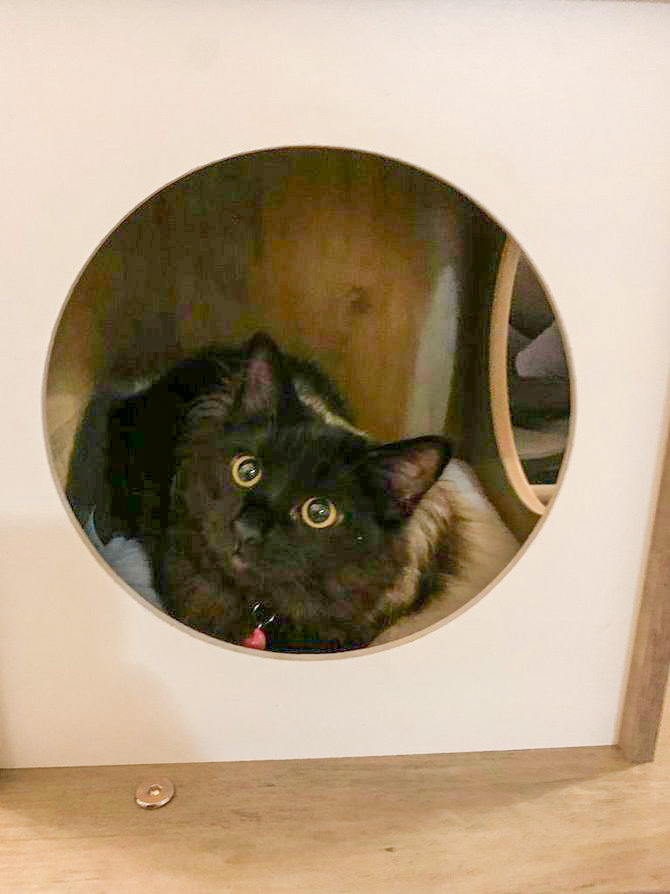 I intentionally chose this taller cat furniture knowing that Pepperoni loves to climb as high as possible. At first, when she was still so tiny, she wouldn't even attempt the big leap up to the top platform. But within a few weeks, as she got bigger and braver, Pepperoni was eager to scale the tree all the way up! Now the top perch is her favorite spot to relax and gaze out the window.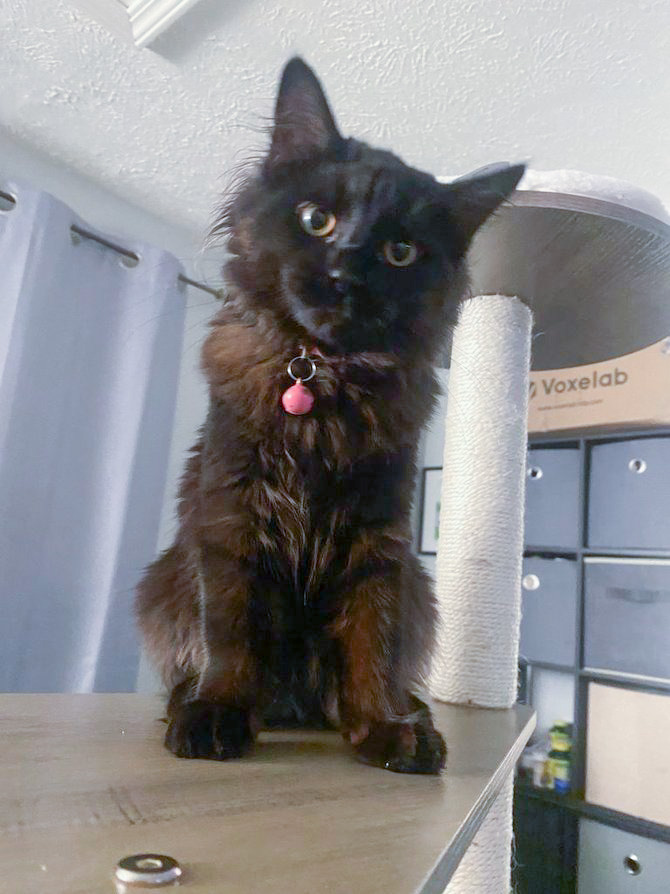 The three included cushions are incredibly soft and plush, which Pepperoni loves curling up on for frequent cat naps. I really appreciate that the cushions are removable and machine washable in case of any messes or hair buildup – because kittens can be messy! My only wish is that a 4th cushion was included to cover the middle platform. That's the only spot Pepperoni doesn't lounge since it currently lacks a comfy cushion.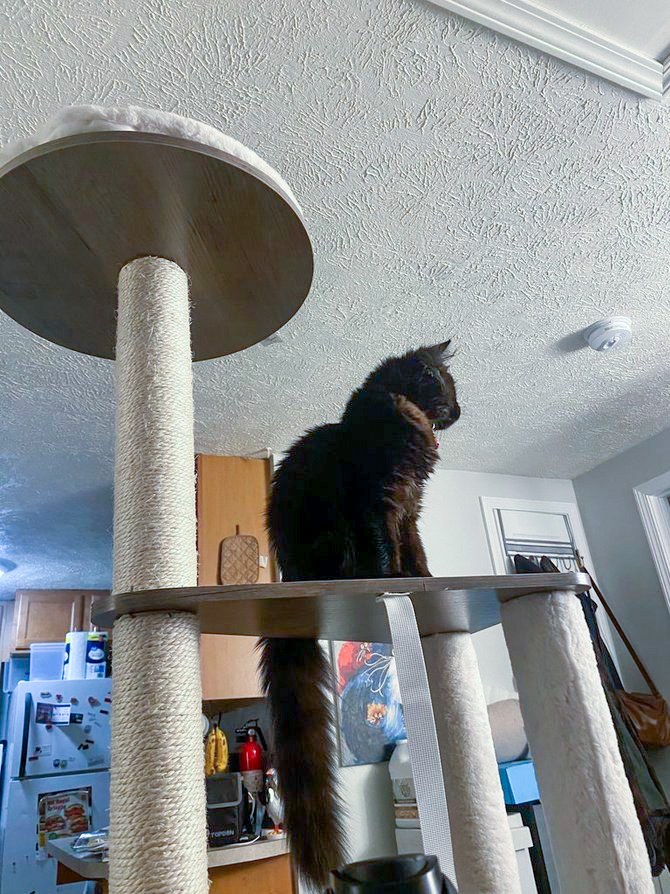 But otherwise, Pepperoni uses every inch of this cat tree throughout the day! Having appropriate surfaces to scratch has really curbed her urge to scratch our furniture and carpets instead. I love watching her dart up and down the levels, peek out from inside the cave, and pounce on toys scattered around the base. She especially enjoys carrying small toys up to the top platform before batting them down to the ground again.
The anti-tip kit and sturdy wooden base make this cat tree really stable and secure. Even as Pepperoni zooms up and down it all day long, it never shakes or wobbles. And despite being 65 inches tall, the tower only takes up a modest amount of floor space thanks to the slender design.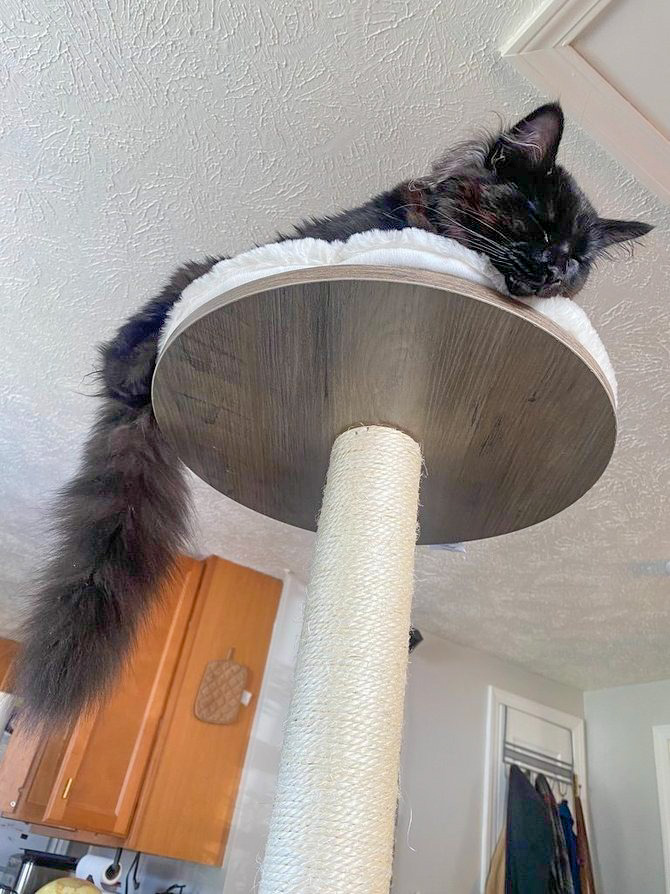 I would wholeheartedly recommend this modern WoodyWonders cat tree from Feandrea to any cat parent. The neutral colors blend perfectly into my home's decor. And it provides endless entertainment for my active kitten as she runs, climbs, scratches, and explores every day. I just love watching Pepperoni play on it in new ways. It was absolutely worth the investment for a cat tree that will grow with her while complementing my style.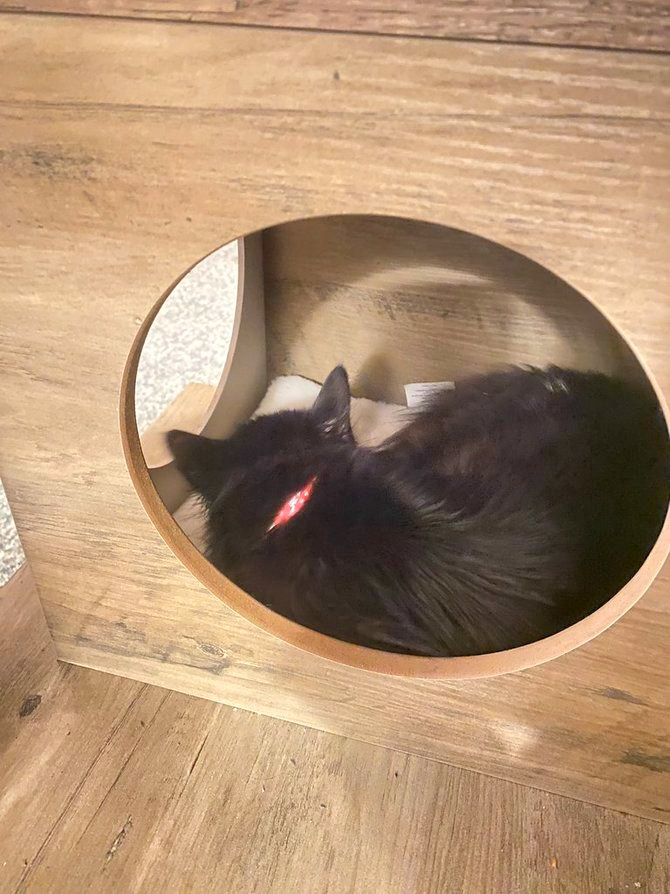 Let me know if your cats have a favorite cat tree, scratcher, or lounging spot! I'm always looking for new ways to keep Pepperoni stimulated and properly exercised as she learns and grows.
Buy it: Feandrea cat trees are sold on Amazon .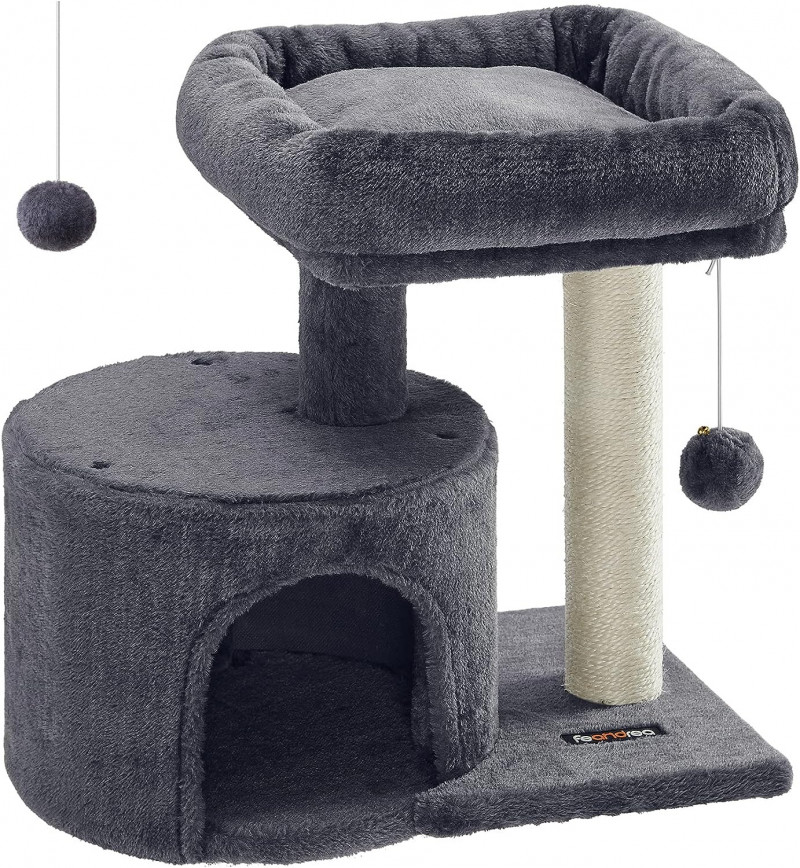 Win it: Feandrea Cat Tree Tower with Sisal-Covered Scratching Post (pictured directly above). To enter, fill out the GT form below by 10/28/2023. This giveaway is open to the US.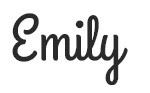 Hi there! I am Emily Evert, the owner of Emily Reviews. I am 28 and live in a small town in Michigan with my boyfriend Ryan and our two pugs. I have a large family and I adore my nieces and nephews. I love reading memoirs, and learning about child development and psychology. I love watching The Game of Thrones, Teen Mom, Sister Wives and Veep. I like listening to Jason Isbell, John Prine, and other alt-country or Americana music. I created Emily Reviews as a creative outlet to share my life and the products that I love with others.
This post currently has 7 responses.