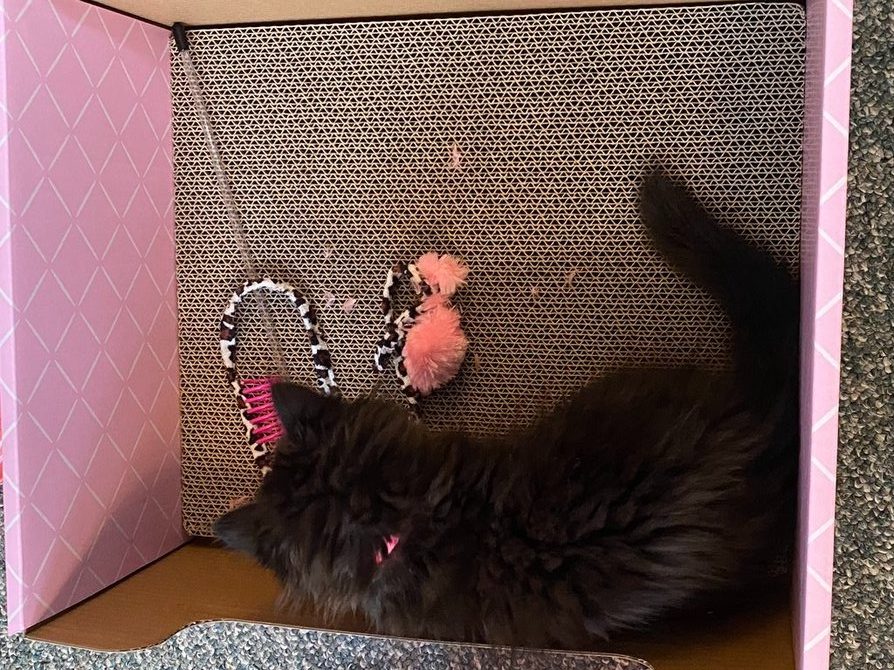 Hide & Scratch sent me a cat scratcher box for review. All opinions are my own.
As a new cat mom to the most precious kitten named Pepperoni, I was excited to try out a product from Hide & Scratch – a small business created by a fellow cat lady! They sent me one of their signature cat scratcher boxes to test out.
The Hide & Scratch box is genius. It's a cardboard box printed with a stylish design so it blends in with your home decor instead of looking like an eyesore. The box is extra wide and deep, so it's more spacious than a typical scratcher box. It's specifically designed to meet indoor cats' needs to scratch, hide, and curl up in a cozy place.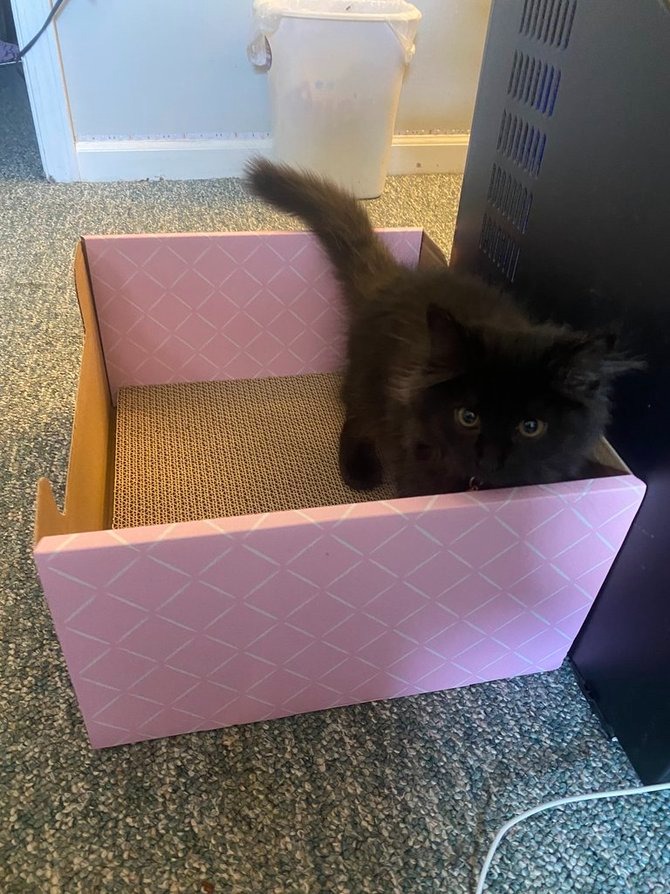 I couldn't wait to see if Pepperoni would take to it since she needs appropriate scratching spots. Her reaction was…mixed, haha. She LOVED hanging out in the box itself. I mean, what cat doesn't love a good box? She would lounge in there, play with toys in it, and just generally enjoy the hideout. But we couldn't get her to actually scratch the corrugated cardboard on the bottom no matter what I tried!
This led me to do some Googling, where I learned there are vertical scratchers and horizontal scratchers when it comes to cats. Pepperoni prefers vertical scratching, like on the arms of couches. The Hide & Scratch box is intended for horizontal scratching on the bottom. So turns out my girl just isn't into that!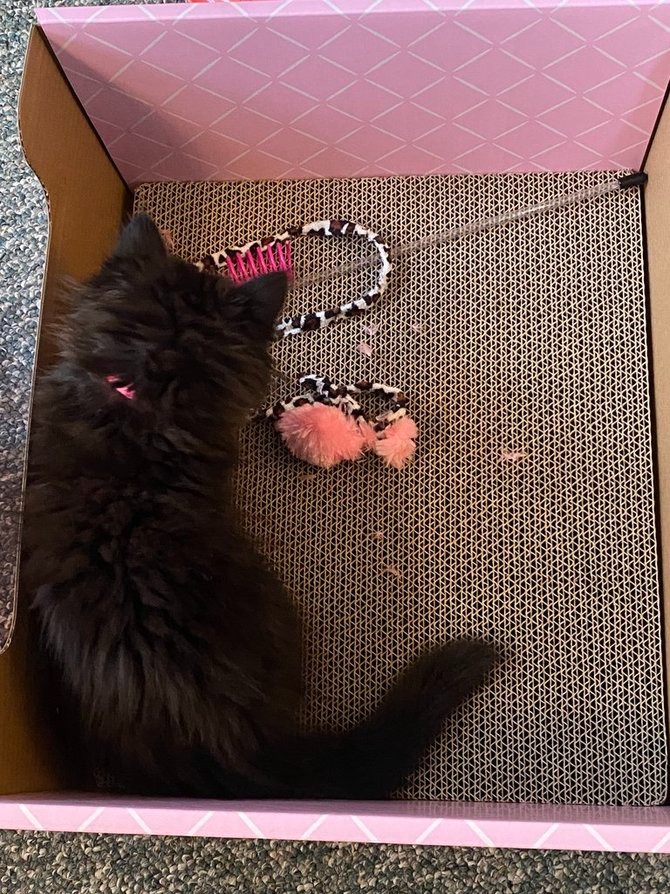 I gifted the box to my mom for her kitties since I know they are horizontal scratchers who will love it. The quality is fantastic and I love supporting this small business founded by a fellow cat lady. While it wasn't quite right for Pepperoni's preferences, I'd still recommend Hide & Scratch for anyone with a kitty who likes horizontal scratching.
This experience also taught me more about my cat's unique personality, which is part of the fun of being a new cat owner! Stay tuned for more adventures with Pepperoni as we continue testing out cat products. Let me know in the comments if your cat has specific scratching preferences too!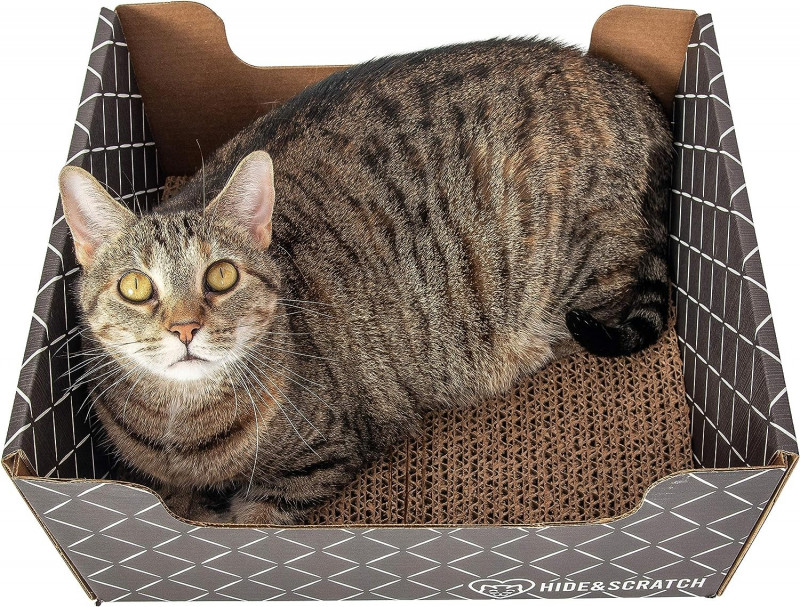 Win it: The owner at Hide & Scratch has generously offered a giveaway with THREE winners! Each winner will receive 1 hide and scratch box for their cat(s)! To enter, fill out the Giveaway Tools form below by 11:59pm EST on Sept 1st 2023. This giveaway is open to the US.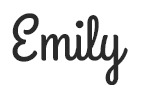 Hi there! I am Emily Evert, the owner of Emily Reviews. I am 28 and live in a small town in Michigan with my boyfriend Ryan and our two pugs. I have a large family and I adore my nieces and nephews. I love reading memoirs, and learning about child development and psychology. I love watching The Game of Thrones, Teen Mom, Sister Wives and Veep. I like listening to Jason Isbell, John Prine, and other alt-country or Americana music. I created Emily Reviews as a creative outlet to share my life and the products that I love with others.
This post currently has 2 responses.