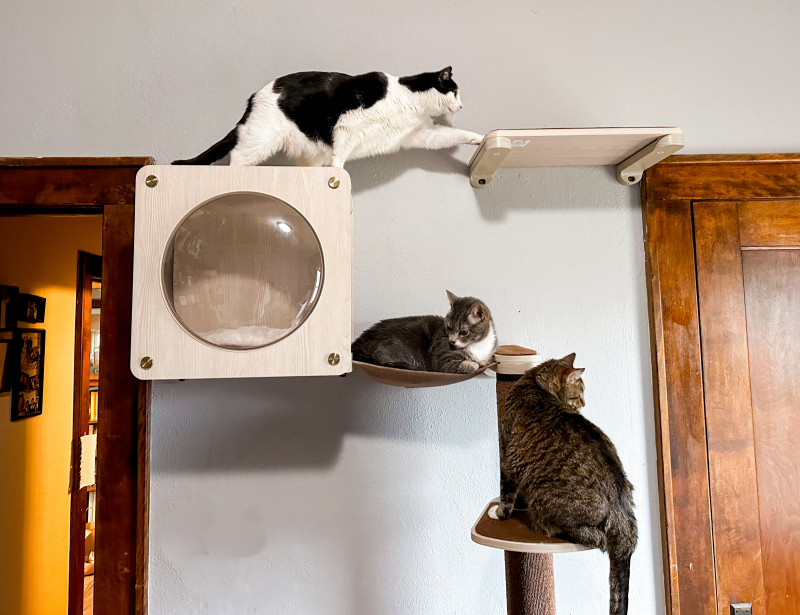 Thanks to Feandrea for sending me this amazing cat wall furniture! As always, all opinions are my own. There are affiliate links in this post.
If you've followed the blog for awhile, you know that our family has four cats that we absolutely adore! They're some of the cuddliest cats I've ever met, but sometimes they like to escape to a high perch to get a little quiet time. It's a well-known fact that cats love to be up high, so when I heard about Feandrea's Clickat Furniture, I thought it would be fun to check it out and see what our cats think of it!
Feandrea Clickat Furniture
Feandrea's Clickat Cat Furniture is completely open to customization, so depending on your space you could have a variety of layouts. They sell individual pieces or complete sets, and click-by-click they'll come together on your wall! Here are the standalone pieces that you can combine to create your own cat haven:
You can also choose from two Ready-to-Go sets for any space. There's the Clickcat Land which is a seven-piece set and is great for larger spaces or the Clickat Oasis, which is a five-piece set. That's the one we went with, and it is perfect for our space!
Feandrea Clickat Oasis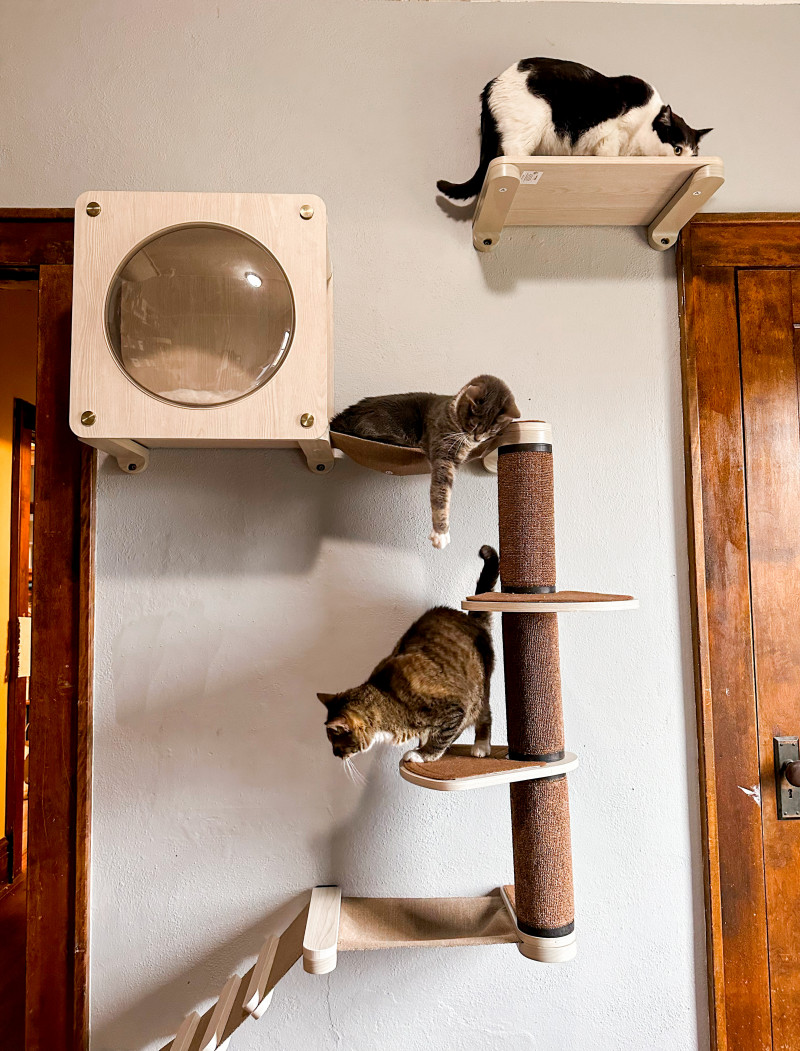 The Clickat Oasis is made up of a variety of climbing spots, relaxing spots, and scratching posts! This is great for our four cats and it fit perfectly in our laundry room which we have also lovingly dubbed the 'cat room'. My husband worked on putting it up over the weekend and it took a bit of time to determine the best configuration. Once it came to assembly though, he said it was fairly straightforward and it went up pretty quickly. Check out the diagram below to see how the 'click' function works!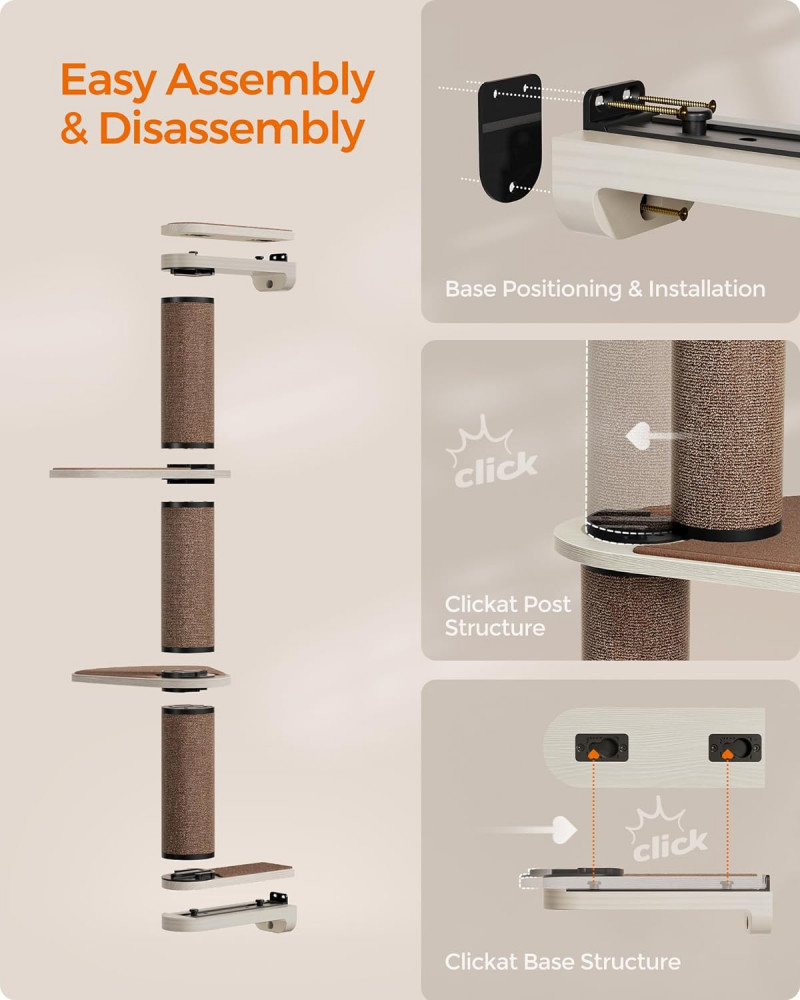 Our cats were immediately climbing on the Feandrea Clickat Oasis! Mittens, our 8-year old cat, was immediately interested in in all of the scratching posts. He's always loved scratching and we've had to teach him over the years not to scratch our furniture or our mattress. I love how tough these scratching posts are; it doesn't seem like they'll unravel over time.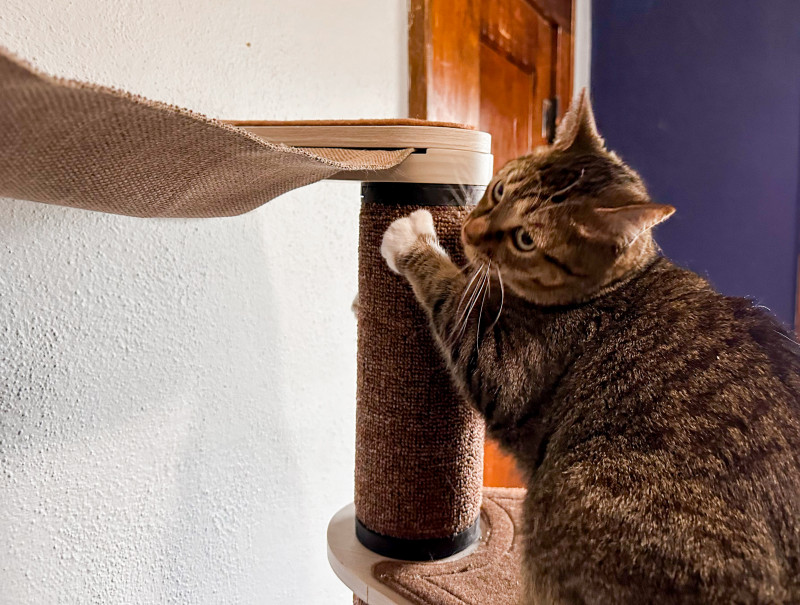 Another super fun feature is the Cat Cave. It's large enough for a cat to curl up in, and it has a super soft pad for comfort. The little dome window makes it fun for the cats to stare out of (and judge us as we're cleaning out their litter box-ha!). I should mention that all of this furniture feels very secure on the wall, and it's all very well-made. Each section can hold up to 84 pounds which is more than enough for all four of our cats and then some!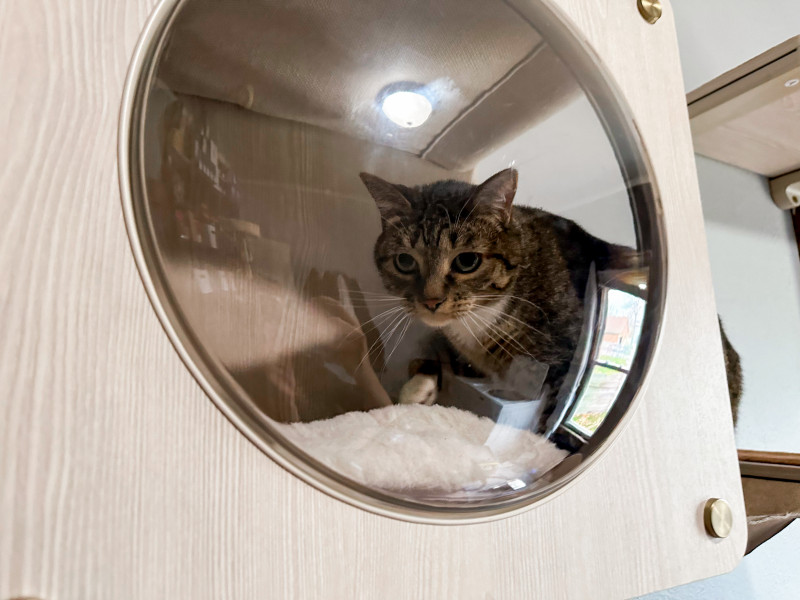 As you can see, the hammock and high cat shelf are popular places to hang out. Our cats were a little hesitant to put their full weight on the hammocks at first until they realized they weren't going anywhere; now they use them frequently!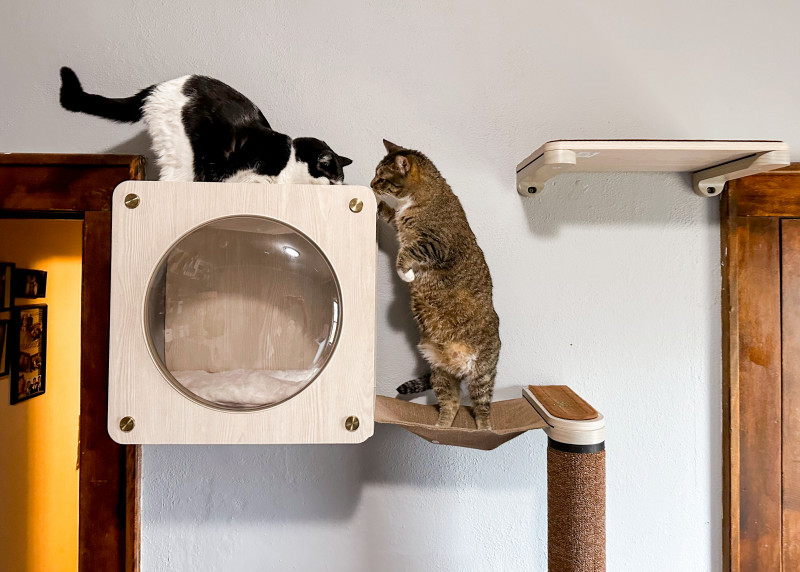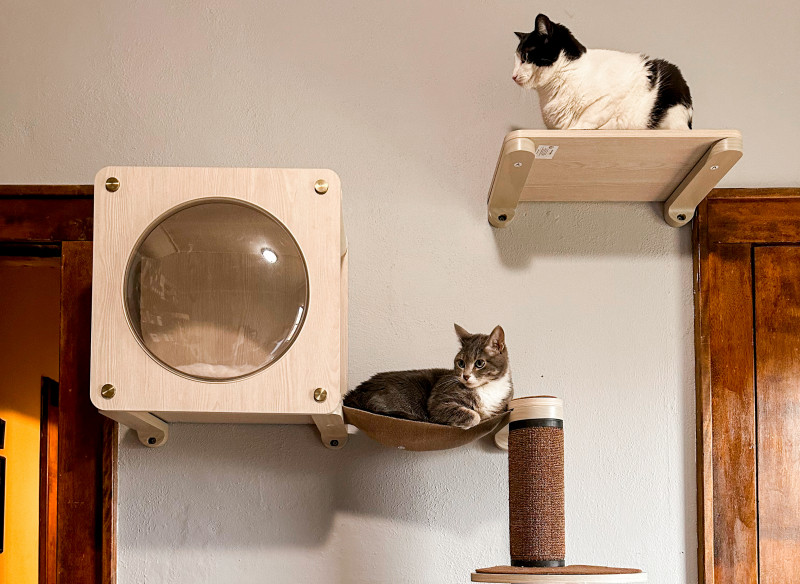 I was a little unsure if the cats would feel safe on the highest platform but they have no problem with it at all! They are actually all take turns taking over that top spot and the perch on top of the cat cave. Also, the top of the cat cave has the textured material so they have some grip, rather than just a slippery wood surface.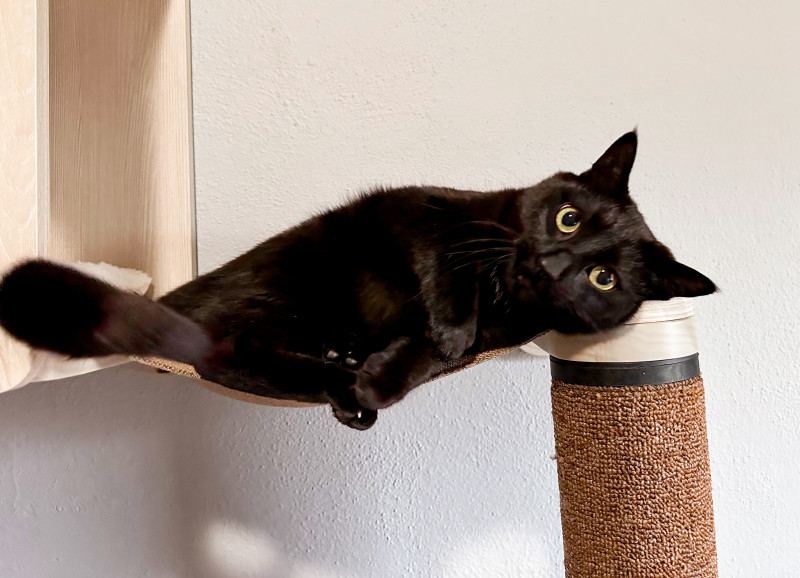 Overall, they all love the Feandrea Clickat Oasis and it's been a great addition to our cat room. Ideally, I'd love to add some more high platforms to go around the top portion of the room. The fun thing about these is that you can constantly add new sections to them, too! Be sure to check out all of Feandrea's Clickat Products to find a configuration that works for your home.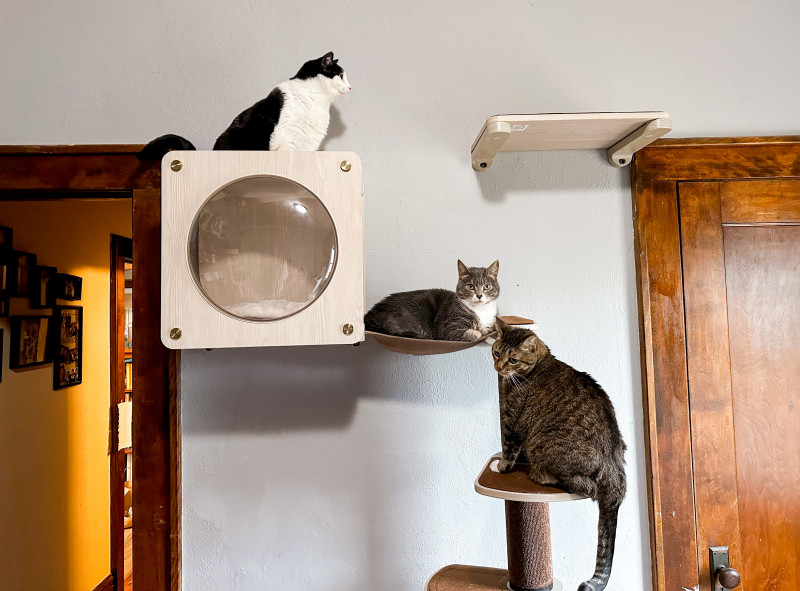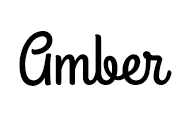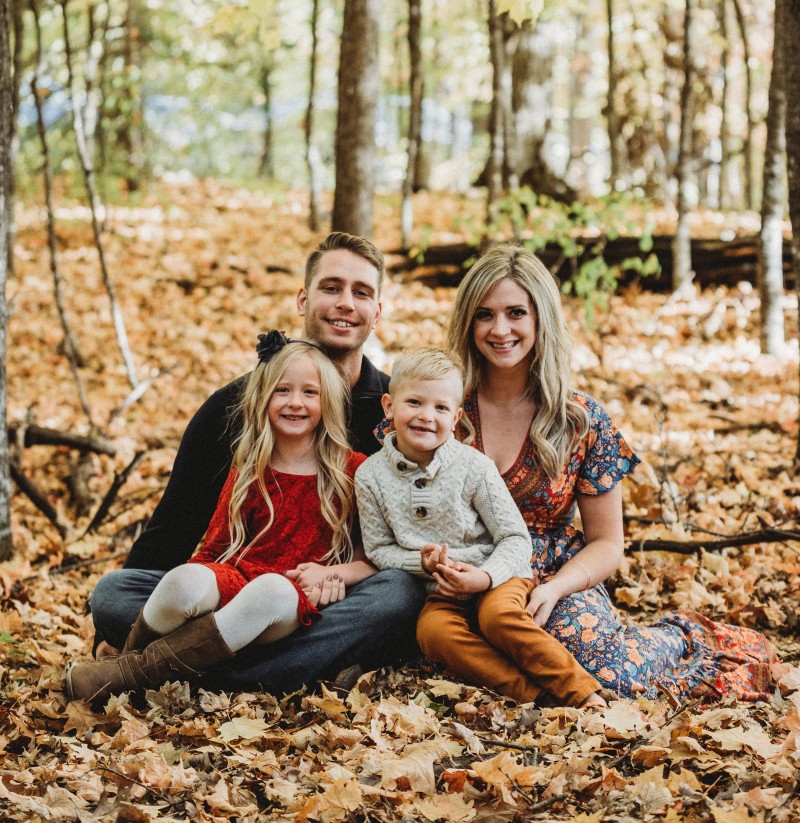 Hi there! I'm Amber, a 34 year old wife and mom of two from central Minnesota. I love to be outside with my family anywhere the weather is warm (which means I spend half the year freezing). We're a homeschooling family that loves to travel as often as possible! When I have a spare free moment, I love to read, take photos, and scrapbook. I'm interested in anything that makes life more fun; I also love socializing and sharing about my favorite products!
This post currently has 7 responses.