Maia Derma is a line of natural and organic skin care products. A family recipe handed down from generation to generation is now available to you. Maia Derma skin care products are designed to help you achieve a younger and healthier appearance.
Each Maia Derma product is made in small batches to ensure quality and freshness.  Every time you open a product, you can feel confident that it is ready for your use.
For my review, I received a collection of Maia Derma products including- Facial Cleansing Gel, Facial Toner, Rich Moisturizer, and 3 in 1 Mask.
The Maia Derma Gel Cleanser has been formulated with aloe juice, vitamins, and hydrolyzed wheat to gently clean your skin. It is pH balanced and works on oily, normal, and combination skin types.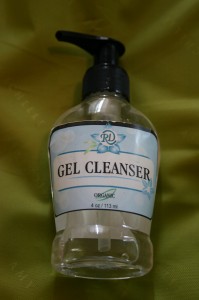 I think the Gel Cleanser is a very mild forumula.  After using it, my skin felt clean and rejuvenated.
The All Natural Facial Toner is formulated to restore the natural balance to your skin after you have cleansed. When you use the toner, it closes your pores, restores pH levels, and wipes away any oils that may have been left behind after cleansing. This product works well on all skin types including skin that is acne prone.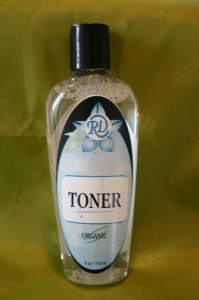 I found the Facial Toner to be invigorating.  It left my skin feeling clean and smooth.
Maia Derma Rich Moisturizer is designed to repair damaged skin. It has a rich formula full of antioxidants. Avocado, Rosehip, Wheat Germ, Carrot Oils, and vitamins that not only protect your skin from free radicals, but also provide tissue repair and help with collagen production. Maia Derma Moisturizer works on mature, dry, normal and combination skin types.
I am not very good at remembering to use a daily moisturizer on my face. When I did remember to use it, the Moisturizer had a light non-greasy feel, and it left my skin feeling well hydrated.
Easily my favorite product in the collection is the 3 in 1 Mask. This set includes a creamy facial mask and an exfoliating powder scrub when the two products combine, look out dirty pores! This powerful combination works on all skin types.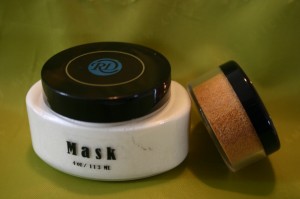 I have used this set a few times. I think the application of the 3 in 1 mask feels wonderful. When I am done, my skin has a definite refreshed appearance.
Maia Derma is on facebook and twitter.
One lucky winner is going to receive a Maia Derma Cleansing Gel; this is a US giveaway that ends on 8/21/12.


Hello, my name is Laurie. I have been married to my husband for 16 years. We have two young daughters, ages 15 and 13 years old. My family and I live in Oregon so that means we are just minutes from the beach, mountains, and desert.  We love it here and try to spend as much time outdoors playing as we can. When we aren't outside playing, I enjoy reading, gardening, refinishing furniture, and other crafts.
This post currently has one response.