I've always been a picky eater and one of the food items that has gotten me a lock of flack from others over the years is ice cream. I just don't care for it and that has always shocked people. However, Michigan summers get hot and even those of us who don't like ice cream begin to long for a cold treat to cool off with. Thankfully I love Popsicles!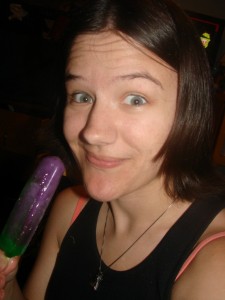 We recently were able to try out Jolly Rancher Popsicles. The variety that we got were called awesome twosome, which have one color on the outside and one on the inside that peaks out at the bottom. The box contained two types of popsicles – one had purple on the outside and green on the inside while the other was blue on the outside with red on the inside. Both types were yummy but I preferred the blue Popsicles because they seemed more similar to Jolly Rancher flavors while the purple/green Popsicles seemed more like a typical grape Popsicle. They were good, nonetheless.
Ryan likes ice cream so he was able to try out the other unilever cold treats. He had tried Klondike bars before and was happy to treat himself to them. Of course, it's impossible to resist singing the Klondike bar song while purchasing or eating them because it's so catchy.
He had never tried any magnum brand products but after trying the classic bars he fell in love. We've already began purchasing these because he enjoyed them so much. The combination of the belgium milk chocolate and ice cream made for a perfect match in his opinion.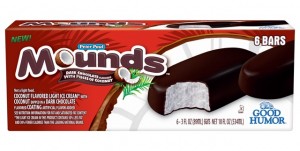 We thought we were unfamiliar with good Humor brand frozen treats but once we realized what products they sell, we realized we were used to seeing their products in stores we just didn't recognize them to be good humor brand. Good humor makes ice cream treats that include Oreo, Reese, York, etc. Ryan was familiar with mounds brand candy so he opted to try out the Good Humor Mounds which he really enjoyed as well.
We've been thankful to have all of these treats on hand for cooling off on hot nights but they are so yummy that they are worth purchasing year round just as a way to treat yourself. It's never too cold for delicious food!


This post currently has one response.