Nüvonivo is an online clothing store. Its name, which is pronounced 'new-voh-nee-voh' means 'new levels' in French. Nüvonivo wants to bring you to new levels of fashion, value, and customer service. This family owned and operated business offers of great selection of brands from North America and Europe including Kanz, Blue Seven, and Krickets. They have been in business for nearly 50 years but have recently ventured into online retailing. They carry the cutest clothes for babies, kids, teens, and even junior miss.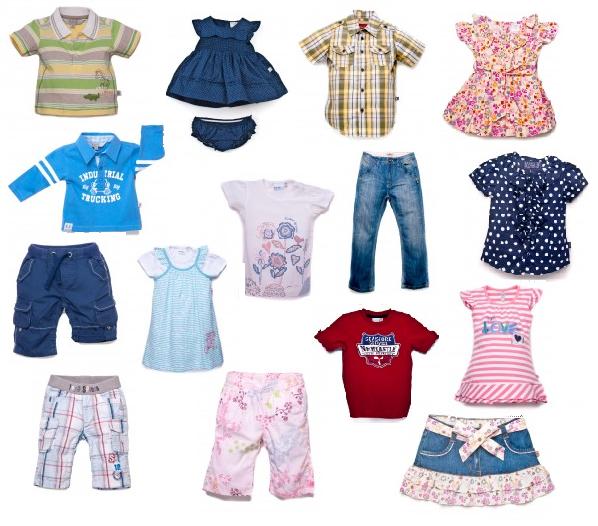 As you can see, they offer many different styles and options both for boys and girls. They follow the latest trends and manage to keep everything reasonably priced. I am familiar with the brands that they carry and they are such good quality clothes, they are made to look good and last, wash after wash!
Speaking of affordable, there are currently huge sales on summer clothes at Nüvonivo! Everything is reduced by 50-60% to make room for the new Fall/Winter collections. Don't waste a minute and go check it out before it's all gone.
Michelle and I were lucky enough to try many outfits from the Spring/Summer collection.Michelle's son modeled the boys' collection and my daughter was happy to model the girls' collection for you.
Here is what Michelle had to say about Nüvonivo: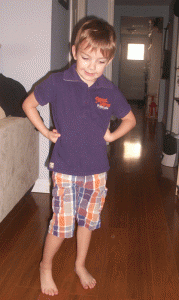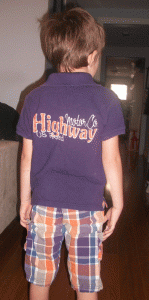 I was able to review the boys line from Nüvonivo. The summer collection is well styled and gave lots of options to get many cute looks. What I loved was that all the pieces have a perfect pair that matches color, texture and patterns but you can mix and match the outfit pieces with other items from the collection and create even more amazing styles. The first outfit I created was the boys Classic Polo Purple that I paired with the Plaid Shorts in purple. I loved how the orange in the polo played off the orange in the shorts. It gave a really clean polished look on my 5 year old son. I called it his 'gone golfing' outfit and everyone was complimenting me on how cute he looked in the outfit. I loved how this outfit washed up and didn't notice any shrinkage as the items got washed. The snap closure on the shorts was easy for my son to use on his own and stopped the "momma helps" coming from the bathroom. The shorts and polo are light weight and breathable and moved really well with my son as he played he did not complain once that the items were tight, itchy or stiff and that's a win with me.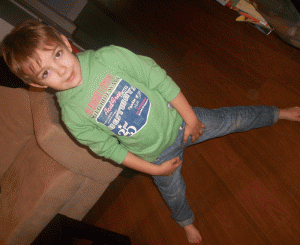 My next outfit was for a night time cooler day outfit, something for camping and the first few days of school. I reviewed the Everglades- Five Pocket Jeans which have the cutest roll up cuff detail and the Golden Bay – Soft Hooded Sweatshirt green which is a great light weight terry cloth material. The jeans, like the shorts have a simple snap closure that's great for independence. The jeans are super light weight and have the adjustable waist. I was pleased with the length of the pants as my son is tall for a 5 year old but the size 5's fit him perfectly. The sweatshirt is a great color with a big head hole, which is important for me when buying pull over sweaters. My normally picky son had no issues putting on and taking off the sweatshirt on his own. I would recommend with the sweatshirt to buy a size or 2 larger then what your child currently wears, I found the arms of the sweater shrunk during the washing but the colors did not bleed or fade through repeated washings.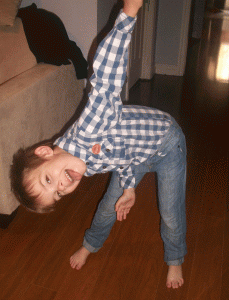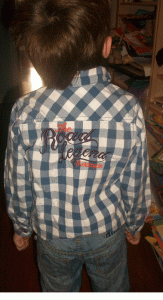 My last item for review was the Buffalo Checker button up in blue. I love this shirt because it goes with everything. My son looked like a little cowboy with it on, worn on its own tucked into his five pocket jeans, but the stitch work on the back adds just the right amount of style to counter balance the cowboy style. What I liked with the button down style was I was able to use it as a cover up or cardigan for my son over a tee-shirt giving him a neat grunge look. I also loved how it looked under his sweatshirt with the blue plaid peaking out the bottom but my son was less than thrilled with the multi layering. One day he will understand style and understand how cute I made him look. I love the options I had with the button up, endless ideas, I am going to keep my eye out for a great tie to match this shirt, I think it would be a great option for a semi casual outing or Christmas party.
My overall opinion of this brand is one of pure excitement. The clothing is well made and washes well, as a mother I like that it holds up well in the wash and dryer. The fabric is great quality and my son has not complained once about any of the items reviewed. They move well and have withstood the playground, school and the general roughness that comes with being a 5 year old boy. I will be keeping my eyes on the new styles released and can't wait to see what comes out next.
Here is what Rachel had to say about Nüvonivo:
I received many items for the Spring/Summer babies collection: In Your Heart floral blouse with matching pants, pink Floral Blouse, 2 cute pairs of jeans (In Your Heart denim pants and Chambray denim pants), In Your Heart white cotton cardigan, Paradise Flowers Jumper Dress and Top, and Chambray Dress.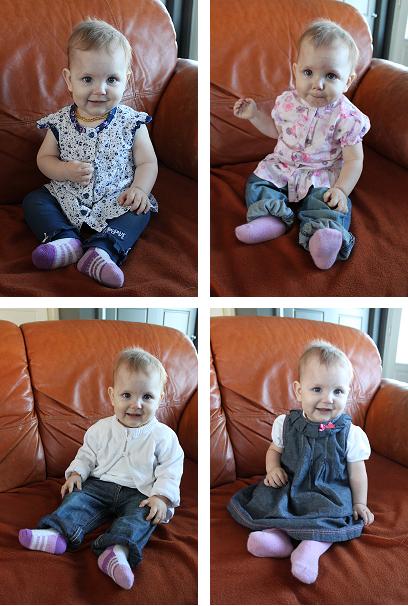 These outfits are super cute, totally fashionable, and durable. I've washed them a few times so far and each piece still looks brand new. I was scared with I noticed a puree stain on the white cardigan but it washed out completely with only a bit of soap and quick soak in the sink. I had a button fall off on the blouse but that was an easy fix.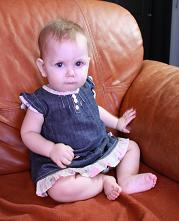 Please excuse the frowning face, my little model decided not to play along for this shot but I still included it because I love the jumper!
As you might have noticed, I ordered some items a bit big (1 size up actually). That's because I'm always worried that clothes will be too small because my daughter wears cloth diapers so pants (and sometimes dresses and jumpers too) are always too tight about the waist if I don't order a size up. For example, I ordered denim pants in size 18 months even though my daughter is 11 months old. They fit perfectly at the waist but length-wise they are a little long so I just fold them up. If your baby is in disposable diapers, you can safely order the usual size because these clothes are true to size as far as I can tell and didn't shrink in the wash.
I really like how each piece is designed with lots of details: ruffles, bows, contrasting thread color for hems, and buttons in the shape of hearts and flowers. Fabrics, especially denims, are really soft and are comfortable even on a very mobile baby. I like that even though each outfit is unique, the collection is cohesive enough that you can easily change things up and create a whole new look but mixing and matching pieces.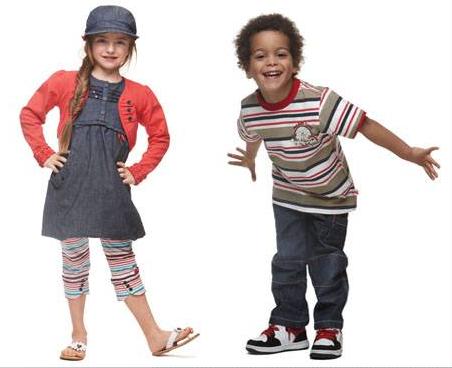 What I like the most is that each outfit is completely wearable on a typical day at daycare or school while also being totally appropriate for a special event such as a birthday party. I have gotten so many compliments on these outfits I've lost count! Our Nüvonivo outfits are always the first ones I go to in the morning and I can't wait to get some pieces from their new Fall/Winter collection.
Oh and did I mention that they offer free shipping on all orders? That's right! Whether you buy just 1 t-shirt or 10 head-to-toe outfits, standard shipping is always free. If that wasn't enough, returns are also free so you can shop worry-free, in the comfort of your home.
To see for yourself all their beautiful clothes, head to Nüvonivo! Their new Fall/Winter collection has just been launched and you can still get amazing deals on their Spring/Summer collection! Don't forget to check their Facebook page and follow them on Pinterest for all the latest news and promotions.
Nüvonivo is kindly offering one of you the chance to bring your child's wardrobe to a 'new level' by giving away a $50 gift certificate. The giveaway is open to US and Canada and will end October 30th. For your chance to win, enter the Giveaway Tools below. Good luck!
Loading Entry-Form…
…
This reviews was written jointly by:


This post currently has 5 responses.