I love shoes! …and not just one or two styles…athletic, casual, boots, wedges, sandals, flats, and more. However, being a busy stay at home mom has me on my feet a lot. At the end of the day, my feet are tired and my back hurts. I recently found Juil Sandals. They offer fashionable shoes that not only look great but they also help you feel your best.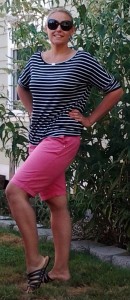 For my review, I received Juil Mojanda sandals in black.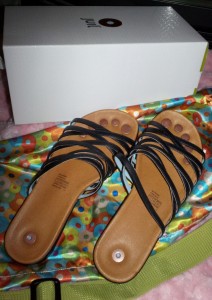 Juil is a young company. They have a mission of helping improve the life of their customers. Their team has shoe experts, fashion stylists and yoga specialists. Their combined skills help them design wonderful footwear for men and women.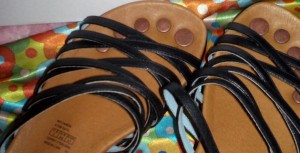 Juil footwear cleanses your body of stress toxins through copper discs inserted in the tops of their shoes. The copper discs acts as a conduit, helping you feel your best.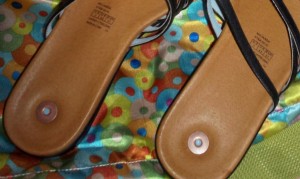 The Mojanda sandals have a fashionable criss-cross strappy look. The website says they are great for women with medium to narrow feet. My feet are pretty narrow and they fit very well. I usually wear them with shorts or capris, but they would work well with jeans, skirts and maxi dresses too.
Not only do these sandals look cute and help me feel better, but they also are very comfortable. I have worn my sandals all day while running errands. When I got home and could finally rest, my feet still felt great. I also noticed that my back wasn't as sore.
You can connect with Juil on facebook, twitter and pinterest.

This post currently has 4 responses.