I think most people know that it is important to protect our skin from the sun's harmful rays, but I am not sure how many think about protecting their eyes from those same harmful rays. Real Kids Shades are working hard to inform parents of the importance of shielding their kids' eyes from the sun. Did you know that when your eye lenses are damage, they are damaged forever; they cannot repair themselves.  Real Kids Shades think that sunglasses need to be thought of as gear not just a fashion accessory. Think of sunglasses like a bike helmet. They are both designed to protect you.
Real Kids Shades provide 100% UVA/UVB protection against damaging sun rays. No need to worry about your Real Kids Shades. They are shatterproof and impact-resistant. They feature wrap-around frames to provide even more protection. Each pair was designed to fit comfortably. Real Kids Shades are CPSIA compliant, CE certified and FDA approved. They are also free from lead, bisphenol A or phthalates.
For our review, both of my daughters received two pairs of Real Kids Shades. Savannah received Fabulous Shades in black and Glide shades in white. While Cheyenne received Flex Shades in yellow and white.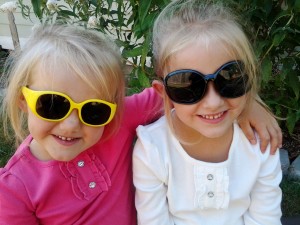 Savannah's sunglasses are from the 7-12 year collection. Glide glasses have rubber tipped temple pieces to help provide a secure fit. Her Fabulous Shades sunglasses definitely hit the mark by fitting in with the current trend in oversized glasses.
Cheyenne's sunglasses are a part of the 3-7 year collection. Flex sunglasses have a classic temple design and flexible frames.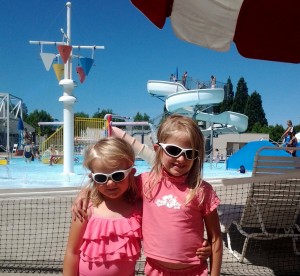 The girls love their sunglasses. In their minds, sunglasses are simply a fashion accessory. They say they are wearing sunglasses like Mommy & Daddy. I know that sunglasses are more than an accessory; they are a tool to help protect their sensitive little eyes. I appreciate that Real Kids Shades has helped me to protect the girls' eyes.
You can connect with Real Kids Shades on facebook, twitter and pinterest.
One lucky winner will receive a pair of Real Kids Shades sunglasses (Winner's Choice). This giveaway is open to both the US and Canada; it will end on 09/04/2013.



This post currently has 3 responses.