*I was sent a hedgehog sleep sack in return for this post. All opinions are my own.
I've had my hedgehog Henry for almost two years now but I have yet to figure him out in so many ways. He is way more finicky than you would ever think a tiny little critter could be. One of the most difficult the most difficult problem I've had to solve for him was finding a bed that he would sleep in. I tried igloos, tents, fleece fabric, boxes, you name it – to no avail.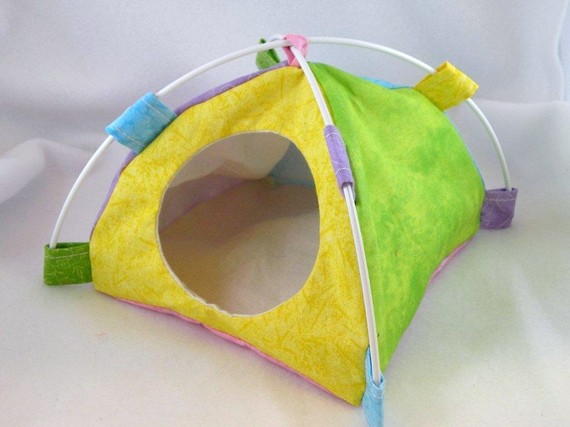 Thankfully, I came across the LaurelsZoo etsy shop where there are several options for hedgehog beds, including SUPER adorable tents, fleece sleep sacks, cotton sleep sacks, and even a super adorable fish shaped bed! I ordered a fleece sleep sack and was so thankful that he took well to it and would sleep it in every single night because I had been on the search for a bed that he would use for over a year by the time that I found it.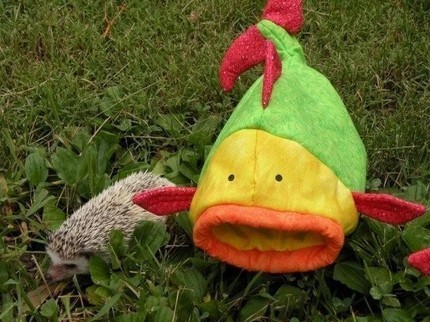 Now my only problem has been having a backup for when his sleep sack is in the wash. Hedgehogs run on their wheels for at least a couple of hours per night and they tend to go to the bathroom while running. This is gross because their poo gets on the wheel as tehy run, and they keep running so their feet get dirty – and then he gets off, crawls into his (white fleece lined) bed and makes tracks. So I have to wash his bag pretty often but it's held up perfectly to being machine washed dozens of times.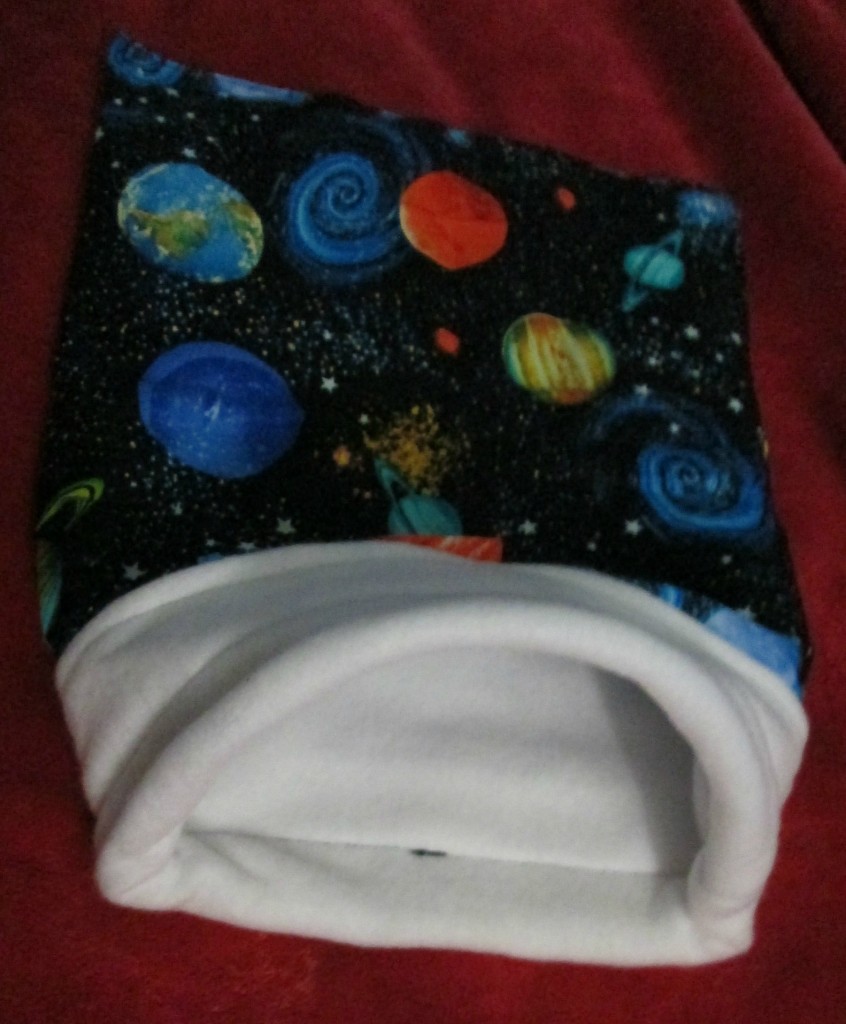 So, it was only common sense that I wanted a second fleece sleep sack from LaurelsZoo to use when his was in the wash. I was sent this super cute space fabric sleep sack for review and Henry my hedgehog has used it just as happily as he does his old bag. I like going with the darker fabrics because light doesn't get through as well. Hedgehogs are nocturnal so during the day, Henry appreciates his cage (and sleeping area) being dark and the darker fabric helps keep things dark. They can be used for other small animals too such as mice or rats. It's much longer than is required for a hedgehog, as you can see below, I can fit the entire length of my fingers into the bag without even hitting him when he's in the bottom, making them suitable for critters slightly larger than hedgehogs, too.
At $9.50 each (plus $2.75 for shipping in the US) these bags are a steal. They are really well made, as my first one is still going strong with the only sign of wear being a bit of pilling from the fleece being washed so many times. I have no doubt that it will last for years to come. Most importantly, my hedgehog likes and will use his Hedgehog sleep sack from Laurels Zoo, making them infinity more valuable than the other bedding options I tried prior to this one because he wouldn't use them.
If you have kids, Laurels Zoo also offers hand and finger puppets that are super cute! Keep them in mind for christmas.
Plan to shop at LaurelsZoo? Use the code EMILYREVIEWS to save 10% on your order!
Connect: You can connect with Laurels Zoo on Facebook.


Hi there! I am Emily Evert, the owner of Emily Reviews. I am 28 and live in a small town in Michigan with my boyfriend Ryan and our two pugs. I have a large family and I adore my nieces and nephews. I love reading memoirs, and learning about child development and psychology. I love watching The Game of Thrones, Teen Mom, Sister Wives and Veep. I like listening to Jason Isbell, John Prine, and other alt-country or Americana music. I created Emily Reviews as a creative outlet to share my life and the products that I love with others.
This post currently has 10 responses.