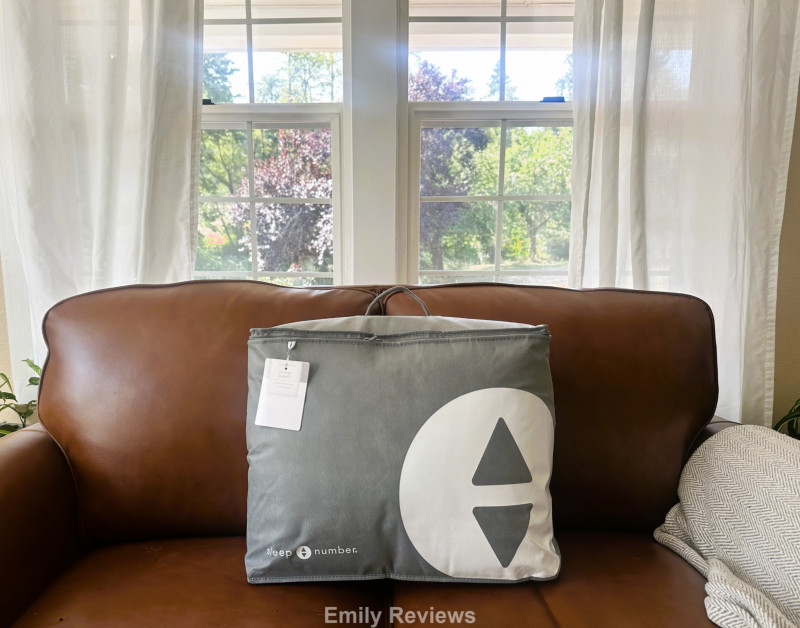 Thank you to Sleep Number for providing me with products to facilitate my blog review. All opinions are 100% my own.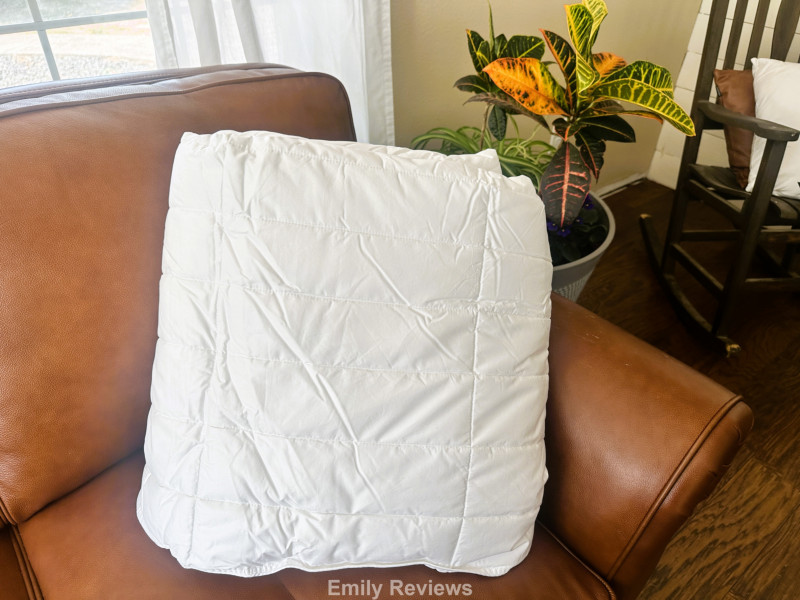 If you struggle with regulating your body temperature while sleeping, Sleep Number's True Temp Blanket with 37.5® Technology could be the solution you've been looking for!
37.5® Technology adapts to help keep your bed's temperature consistent throughout the night. It also helps maintain the relative humidity level by attracting and removing moisture. The science behind 37.5® Technology is pretty neat. The website goes into depth to explain how and why it works.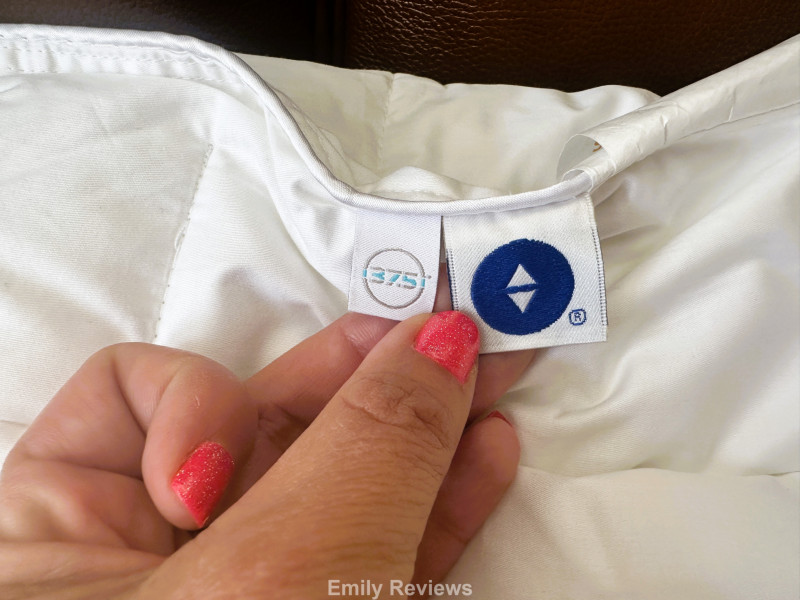 As you go through your sleeping cycles, your body temperature changes. This can happen multiple times a night. When your temperature is warm, you often kick off the bedding. Then as it cools, you will move to cover back up. These movements can disrupt your sleep (or your partner's sleep.) With the True Temperature Blanket, your temperature will remain the same, hopefully leading to a better night of sleep.
My husband is a warm sleeper and I tend to be a cool sleeper. Finding bedding that works for both of us had been a challenge until we received the True Temp Blanket. The True Temp Blanket has been great. We are towards the end of summer where our high and low temperatures can be 50 degrees different. Having bedding that works with two different people in such different weather temperatures is pretty remarkable. I am impressed with the True Temp Blanket. I have already suggested it to a few family members and friends.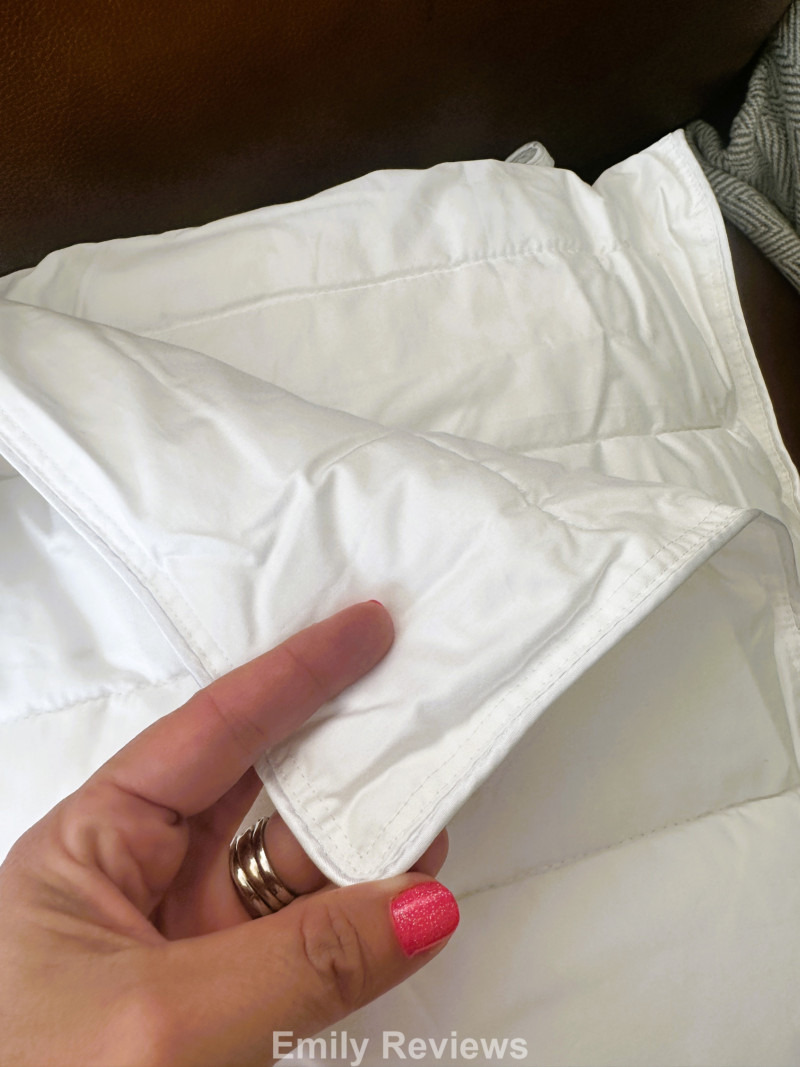 The True Temp Blanket is available in two sizes Full/Queen: 88″ x 94″ and King: 96″ x 107″. It comes in five colors- Soft Rose, Dark Blue, Gray, White (shown), and Icy Blue. True Temp Blanket has a cover made with 300-thread-count 80% cotton, and 20% 37.5 polyester technology. The fill: 60% polyester, 40% 37.5 polyester technology. Satin piping completes the blanket.
Laundering the True Temp Blanket is easy. Sleep Number suggests you wash before use. Machine wash in cold water with mild detergent. Do not use chlorine bleach. Tumble dry low. Do not use fabric softeners or dryer sheets. For best results, use a large large-capacity washer and dryer. Re-fluff or shake to maintain an even distribution of fill.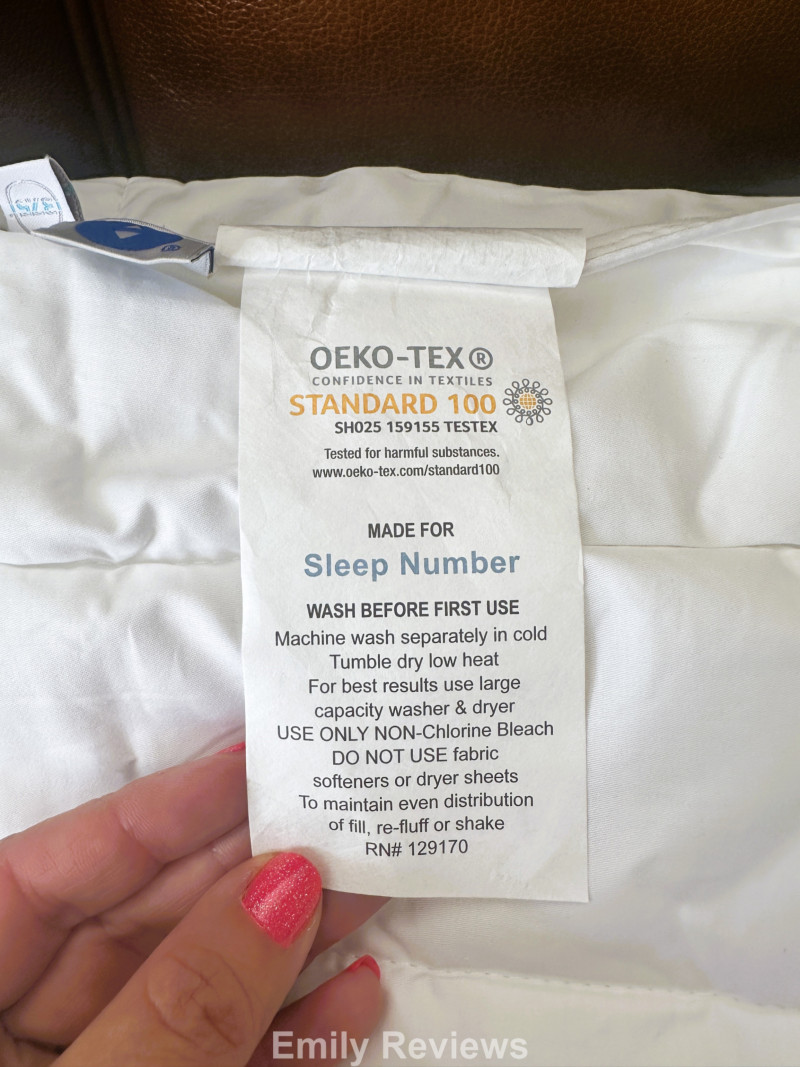 Sleep Number's True Temp Blanket is OEKO-TEX Certified.
If you are in the market for a completely new bedding set, Sleep Number has multiple temperature-balancing bedding options. You can use their Bedding Planner to try on new looks and find your ideal bedding combination.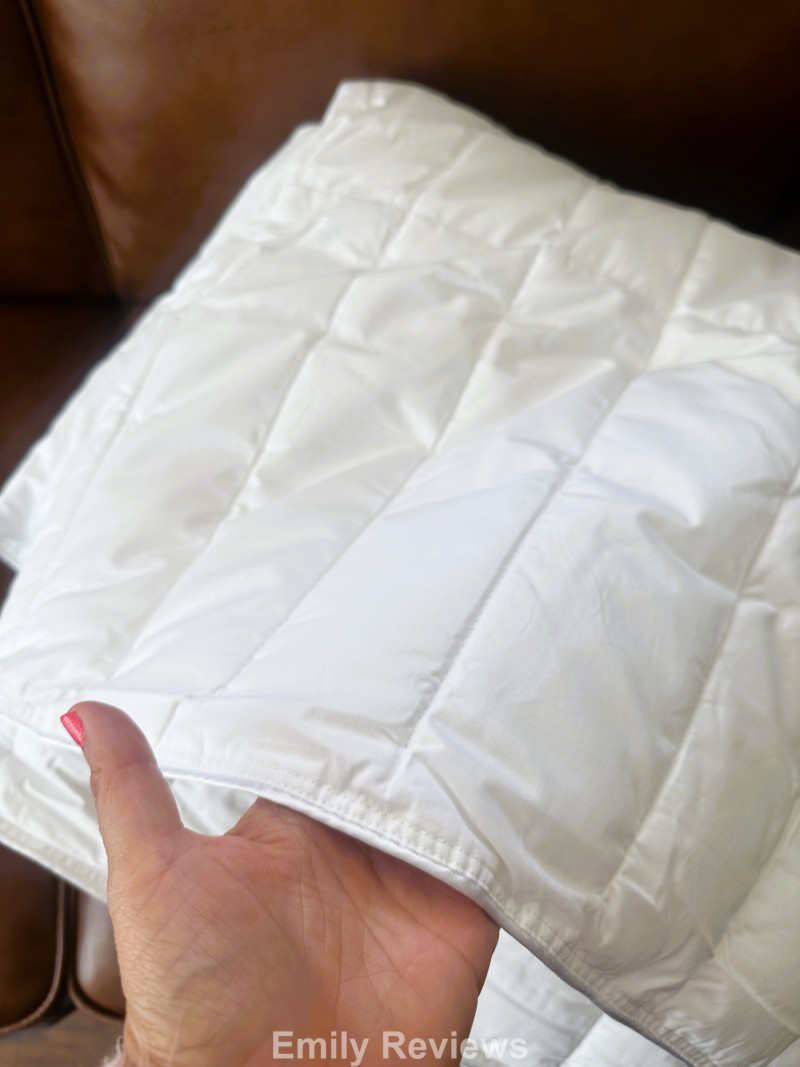 Buy It: Please visit the Sleep Number website to see their great selection of products and convenient shopping locations.
Connect: Don't forget to follow Sleep Number on Facebook and Instagram for the latest product announcements and special offers.


Hello, my name is Laurie. My family and I live near the Oregon coast. When we aren't at work, in school, or on the volleyball court, we enjoy traveling, cheering for our favorite sports teams, playing outdoors, and checking off items on our bucket list. We are lucky in that both sets of our parents, as well as our siblings and their families, live within an hour of us. We get together often to help one another out, celebrate milestones, and go on adventures together.
This post currently has 7 responses.