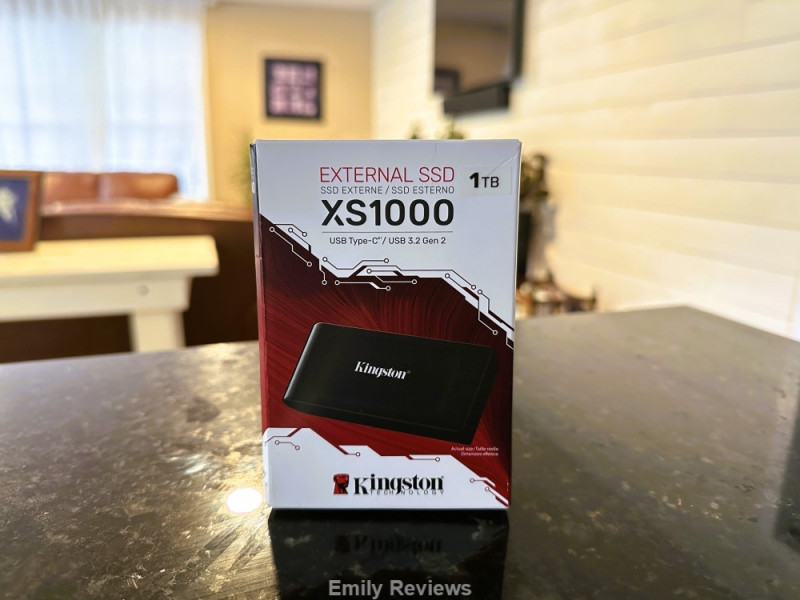 Thank you to Kingston Technology for providing me with products to facilitate my blog review. All opinions are 100% my own.
Kingston Technology is a perfect example of the saying "Necessity is the Mother of Invention". The cofounders of this company saw a need so put their heads together and joined forces so they could fill the market's void. Although they started in a garage with one product in mind (a memory module), that's not where they are now. Kingston Technology has come a long way since the late 1980s. Today they are still filling voids in the technology world and have become one of the world's leading manufacturers of memory and storage solutions.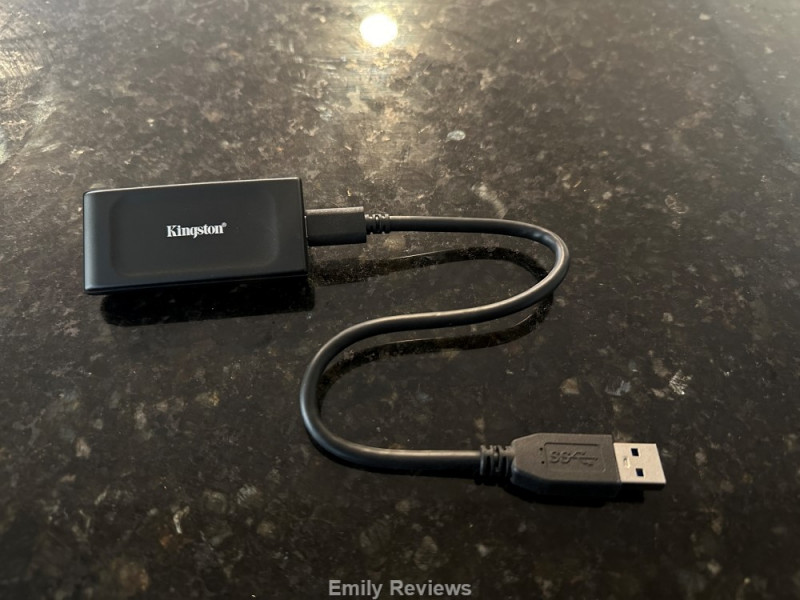 Although I am going to talk with you about Kingston Technology's External SSDs (Solid State Drives) today, specifically the XS1000 External SSD, I want you to know that Kingston Technology offers its customers many other items to choose from. These items include USB flash drives, memory cards, gaming devices, readers, and even embedded NAND and DRAM solutions and components for industrial-level electronic manufacturing.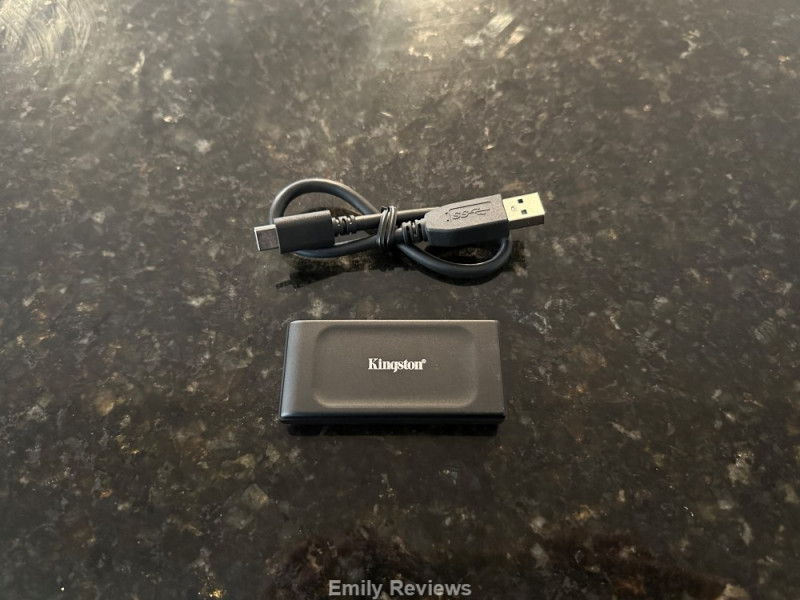 Now back to the XS1000 External SSD. This is a read/write storage device that offers fast data transfer speeds (backwards compatibility also), durability, and portability. I'm sure you've heard that big things come in small packages, right? Well, that is certainly true about the Kingston Technology XS1000 External SSD. This storage device is so compact that it will fit into your pocket or the palm of your hand! You can easily take it with you into a meeting, classroom, or wherever you need to have access to its contents. Although this device is very small and portable, don't let that fool you. It has a speed of up to 1,050 MB/s (read) and 1,000 MB (write) and can store up to 2 TB of data. Odds are that there will be plenty of room for your special documents, photos, media files, and anything else important to you. This device is a USB 3.2 Gen 2 and has backward compatibility with USB 3.2 Gen 1. For your convenience, it includes a USB-C to USB-A cable. The Kingston Technology XS1000 External SSD has a limited 5-year warranty and includes free technology support. This cant-live-without storage device is compatible with Windows 11, 10, macOS (v. 10.15.x +), Linux (v. 4.4.x +), and Chrome OS.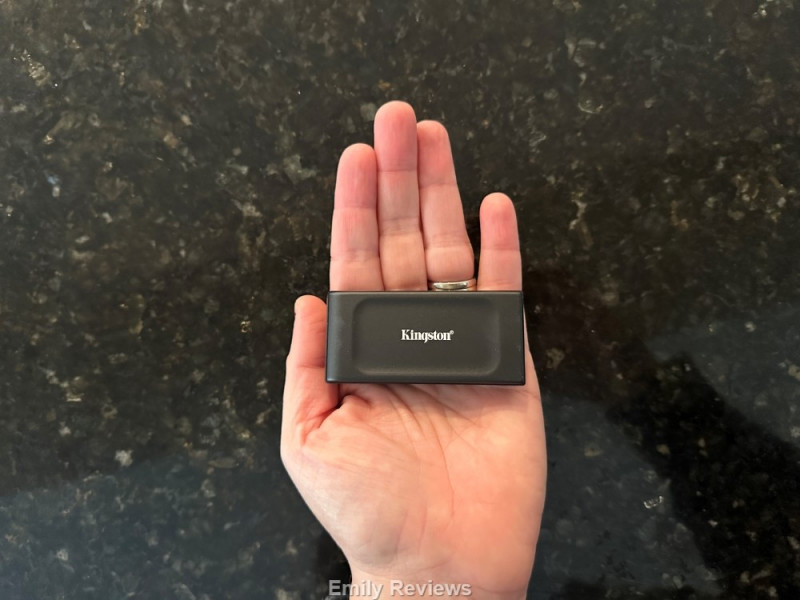 This is a must-have for our family. Between the four members of our family, we have significant storage needs for school work, two businesses, our personal/home information, and many keepsakes that include photos as well as media. No more stressing over losing data due to one of our computers, laptops, notebooks, etc. failing.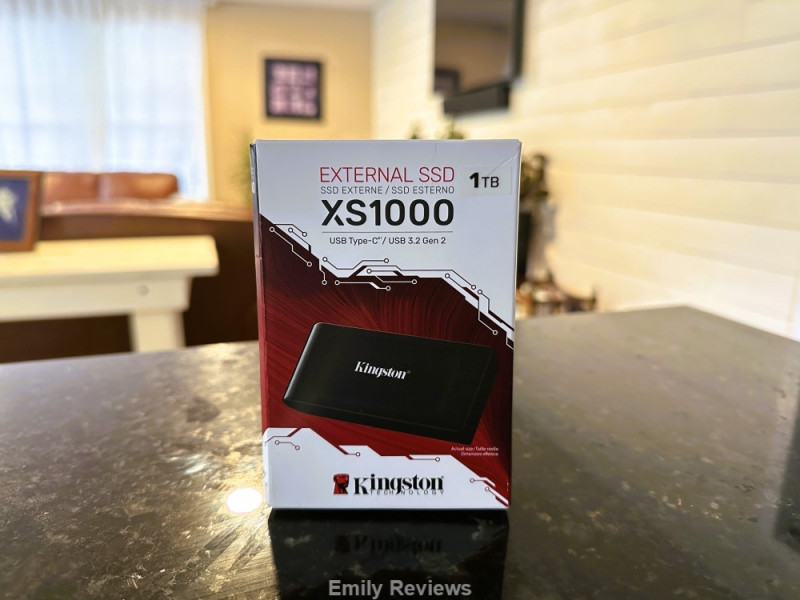 Buy It: Please visit the Kingston Technology website to see their great selection of products and convenient shopping locations.
Connect: Don't forget to follow Kingston Technology on Facebook and Instagram for the latest product announcements and special offers.
WIN IT: TWO winners will receive an XS1000 External SSD from Kingston Technology. This giveaway is open to US residents. The giveaway is scheduled to end on 11/27/2023. Good luck!


Hello, my name is Laurie. My family and I live near the Oregon coast. When we aren't at work, in school, or on the volleyball court, we enjoy traveling, cheering for our favorite sports teams, playing outdoors, and checking off items on our bucket list. We are lucky in that both sets of our parents, as well as our siblings and their families, live within an hour of us. We get together often to help one another out, celebrate milestones, and go on adventures together.
This post currently has 66 responses.