I received product from Audiovox for this review. All opinions are my own.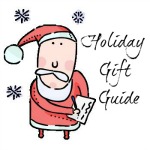 My husband and I have been thinking about purchasing a portable DVD player for a while now. We couldn't decide which would fit our needs better, a portable DVD player or a DVD player installed into my vehicle. We decided a portable DVD player because that way we could take it in either of our vehicles and once we reached our destination, we could take the DVD player inside with us if we chose to.
A couple times a year, we go to our favorite vacation spot. It is about a 175 mile drive. It would be nice for the girls to have some entertainment for the road trip. If they were able to watch a favorite movie to pass some time, perhaps we wouldn't't hear "Are we there yet?" 100 times! I did some research and found an Audiovox portable DVD player that I thought would fit our family's needs.
For our review, we received the Audiovox DS9341 portable DVD player.
The DS9341 has a 9 inch TFT display screen with 270 degree swivel ability. It has 640 x 234 resolution, built-in stereo speakers, 3.5mm headphone jack, audio/video output. It also has DVD, CD, MP3 and JPEG playback. The internal rechargeable Li-polymer battery will last up to 4 hours. The DS9341 comes with an AC adapter and a DC car adapter.
The first movie I plugged into the portable DVD player was Rio. I chose this movie because I knew the images had a lot of detail and bright colors. I wasn't disappointed; the movie displayed nicely, the colors were beautiful and the images were clear and full of fine detail. I know our Audiovox portable DVD player is going to be a great trip companion for our girls.
The DS9341 is everything I had hoped it would be. I am pleased with our new Audiovox portable DVD player. Because of this, I think Audiovox portable DVD players would make a great holiday gift for travelers of all ages.
You can connect with Audiovox on facebook and youtube.



Hello, my name is Laurie. I have been married to my husband for 16 years. We have two young daughters, ages 15 and 13 years old. My family and I live in Oregon so that means we are just minutes from the beach, mountains, and desert.  We love it here and try to spend as much time outdoors playing as we can. When we aren't outside playing, I enjoy reading, gardening, refinishing furniture, and other crafts.
This post currently has 6 responses.