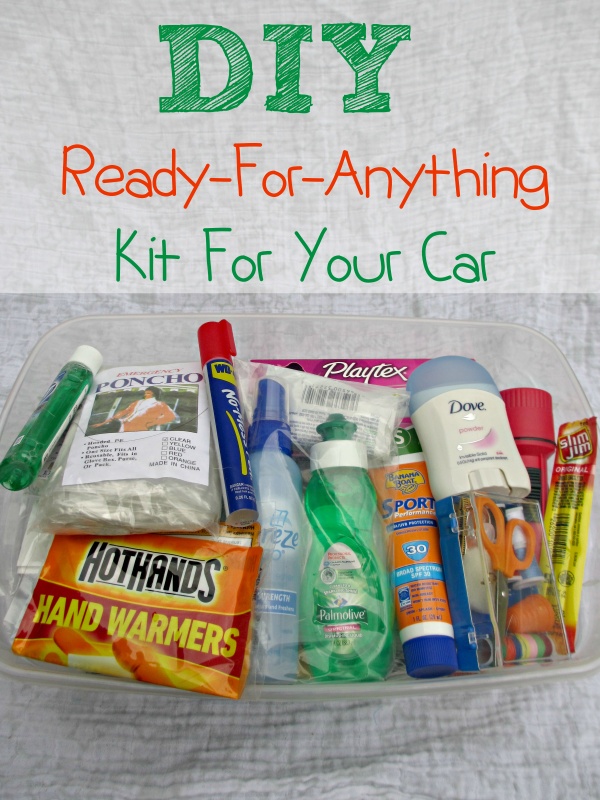 *I was sent items from Minimus. All opinions are my own.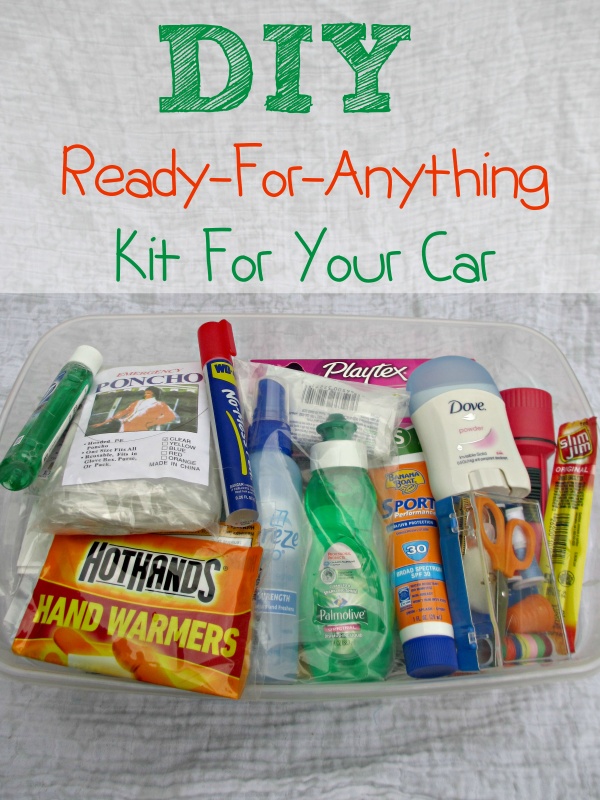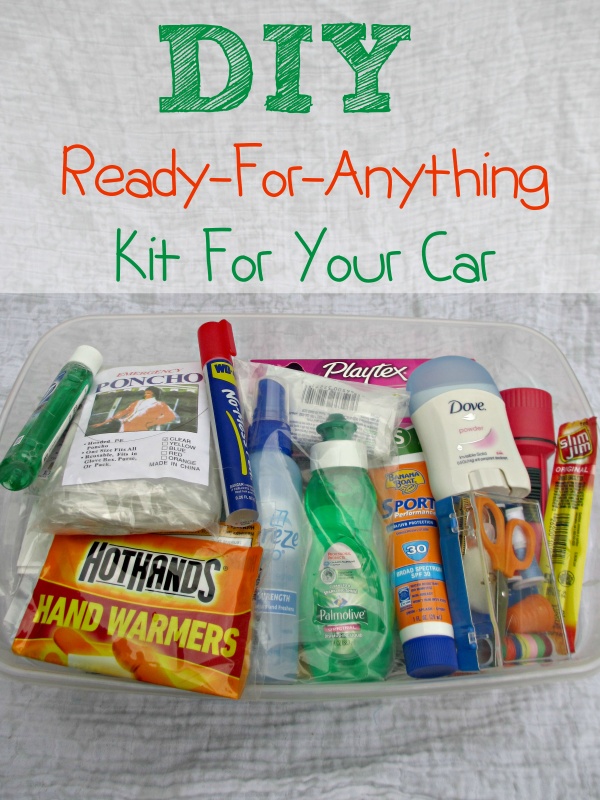 For years I've carried around a large purse. On occasion, people have picked up my purse to move it out of their way and been shocked at how heavy it was. I've heard "What do you keep in there? Bricks?" on multiple occasions. I like to be prepared, and in the past the best way I knew of to be prepared was to keep too much stuff in my purse.
Having emergency items in my purse has helped me out in so many situations. I once had a bra strap break & having a safety-pin in my purse let me repair it until I could get home. When a sinus headache comes on, finding a dose of sinus medication in my purse gave me the ability to move forward with my day instead of laying my head against the table in pain.
Having bug spray and sunscreen with me has kept us from getting bit up or burned after making a spontaneous decision to head to a friend's house, go fishing or head to the lake.
Yet, it's a pain to carry that stuff around all the time in my purse. It recently occurred to me that I could make an emergency preparedness kit to keep in my car. I realized could even include items for a wider range of emergencies because I have so much room to store things in the car than my purse.
I decided to make a DIY emergency kit for my car for true emergencies like having the vehicle break down with a dead phone battery to smaller inconveniences like getting to a wedding and realizing you have dog hair on your outfit. I have been working on creating a list of items to put in my DIY emergency kit.
Items For Wardrobe "Emergencies":
Have a spare outfit for everyone
Febreeze
Lint Roller
Sewing kit
Flip Flops
Stain remover pen or wipes
Bathing Suit
Towels
Items For Weather Emergencies:
Ponchos
Gloves
Hat
Heat reflective survival wrap
Items For Health Emergencies:
Water bottles
Pain relievers
Tampons
Sinus medication
Anti-diarrhea medication
Allergy medication
Anti-itch cream
Foot powder
Sting relief gel
Snacks
Bug spray
Sunscreen
Burn cream
Triple antibiotic ointment
Acid reducer
Thermometer
Bandaids
Cough drops
Eye drops
Gauze
Vaseline
Tissues
Glasses cleaner cloth
Contact solution
Contact holder
Items For Hygiene & Cleanliness "emergencies"
Cleaning wipes
Deodorant
Comb
Razor
Liquid soap
Hand sanitizer
Toilet paper
Baby wipes
Toothpaste
Floss
Gum
Mouth wash
Cotton swabs
Body wash
Lotion
Razor
Lip balm
Tooth brush
Toilet seat protectors
Wash cloth
Hair-ties
Nail clippers
Mirror
Napkins or paper towel
Items for Boredom and Entertainment "emergencies" for kids:
Coloring book
Pack of cards
Books
Travel size games
Sippy cup
Bottle
Pacifier
Diapers
Diaper cream
Environmental Emergencies & Other
Grease
Scissors
Splinter-out
Duct tape
Safety pins
Batteries
Glasses repair kit
Blanket
Rubber bands
Bungee cord
Ziploc bags
Grocery bag
Notepad & pen
Flashlight
Seat belt cutter
Scissors
Power bank (to charge cell phone)
Buying everything in full size to make this kit would be incredibly expensive. So to make my kit, I ordered trial and travel size products from a site called Minimus which sells tons of trial, travel and individual-use size products.
The items were incredibly reasonably priced – the comb I ordered was .15, a single use thermometer was .32, an 8 pack of bandaids was $1.32, etc. Plus, all orders of $20 or more ship for free. You can pick up a sterilite storage box for around $15 on Amazon.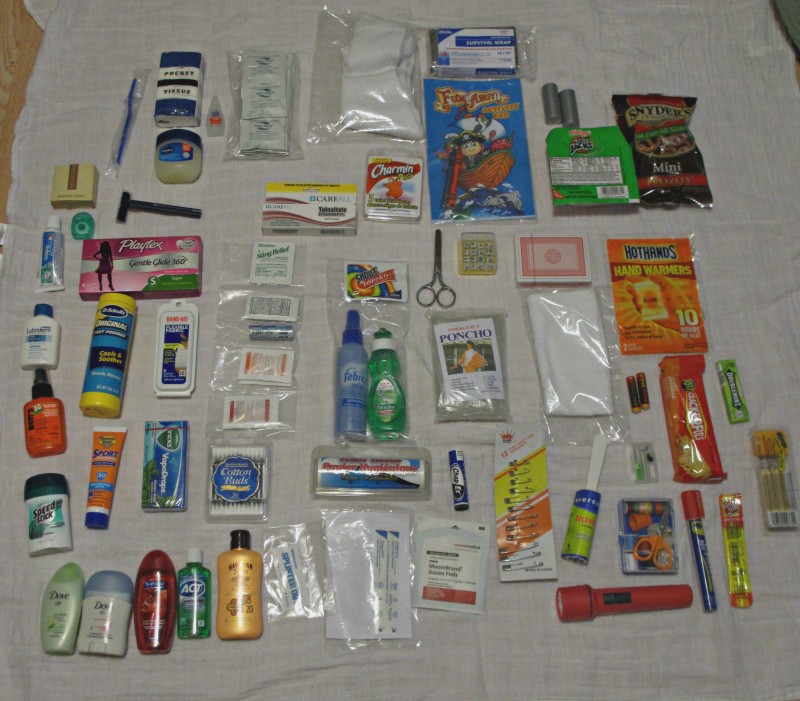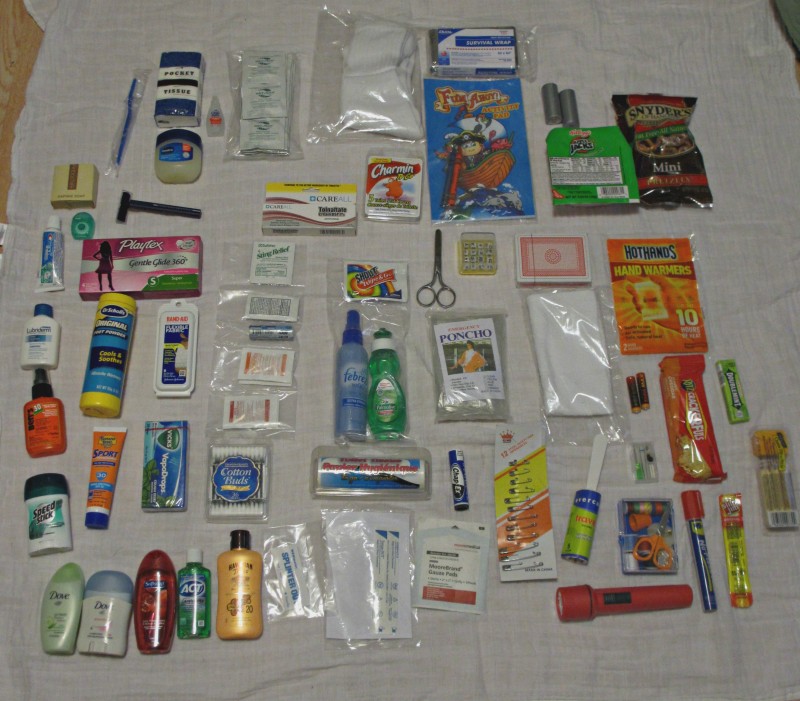 Do you keep an emergency preparedness kit in your car? What items would you add to my list for the kit?



Hi there! I am Emily Evert, the owner of Emily Reviews. I am 28 and live in a small town in Michigan with my boyfriend Ryan and our two pugs. I have a large family and I adore my nieces and nephews. I love reading memoirs, and learning about child development and psychology. I love watching The Game of Thrones, Teen Mom, Sister Wives and Veep. I like listening to Jason Isbell, John Prine, and other alt-country or Americana music. I created Emily Reviews as a creative outlet to share my life and the products that I love with others.
This post currently has 26 responses.