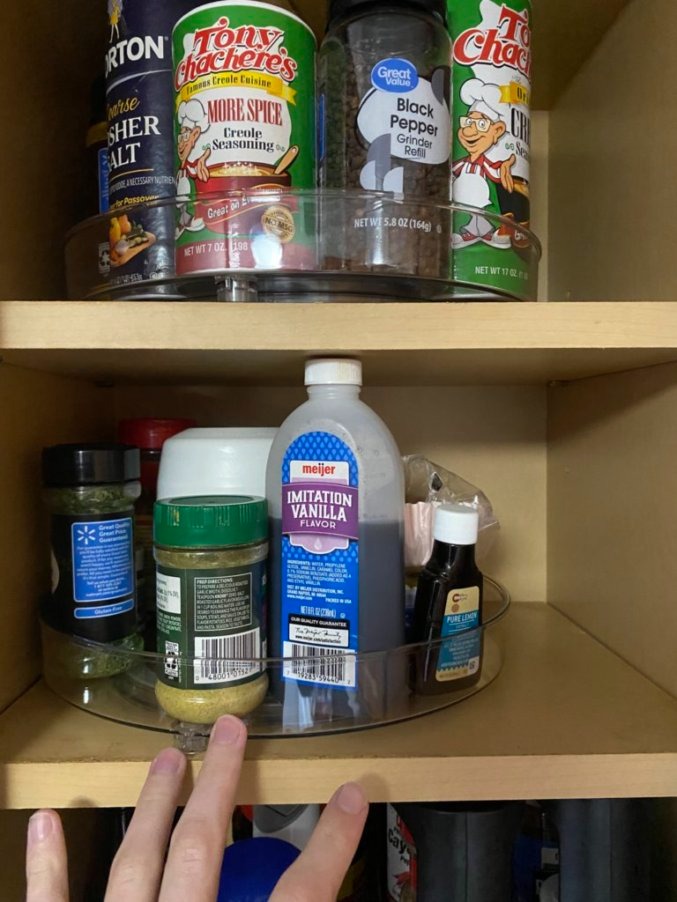 LotFancy sent me product for review and inclusion in my blog. There are affiliate links in this post. All opinions are my own.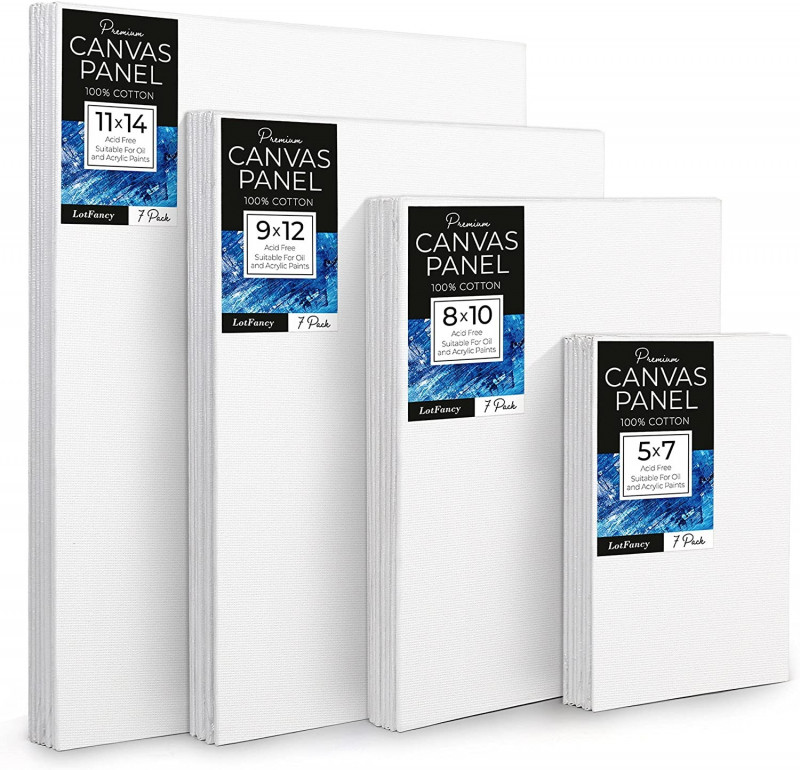 Just before Christmas, I had the chance to start a new partnership with LotFancy. I had some art related gifts prepared for one of my niece, but they were all small items. I felt like I needed something additional to complete the gift. So, I was happy to accept the LotFancy Canvas boards for painting set. When combined with some other art supplies, it made for a nice holiday gift. I liked how the set included canvases in different sizes, so she can make finished pieces that are smaller and larger. In total you get 28 canvases. They include 7 canvases in four sizes. You get four 5×7, four 8×10, four 9×12 and four 11×14.
The other item that I was sent was for me. I was sent two of their two packs of lazy susans for kitchen organization. Until about a year ago, the only type of lazy Susan or turntable I had used was a large one that was built into kitchen cabinets in homes I had rented in the past. I'd never bought smaller lazy susans for organizing purposes.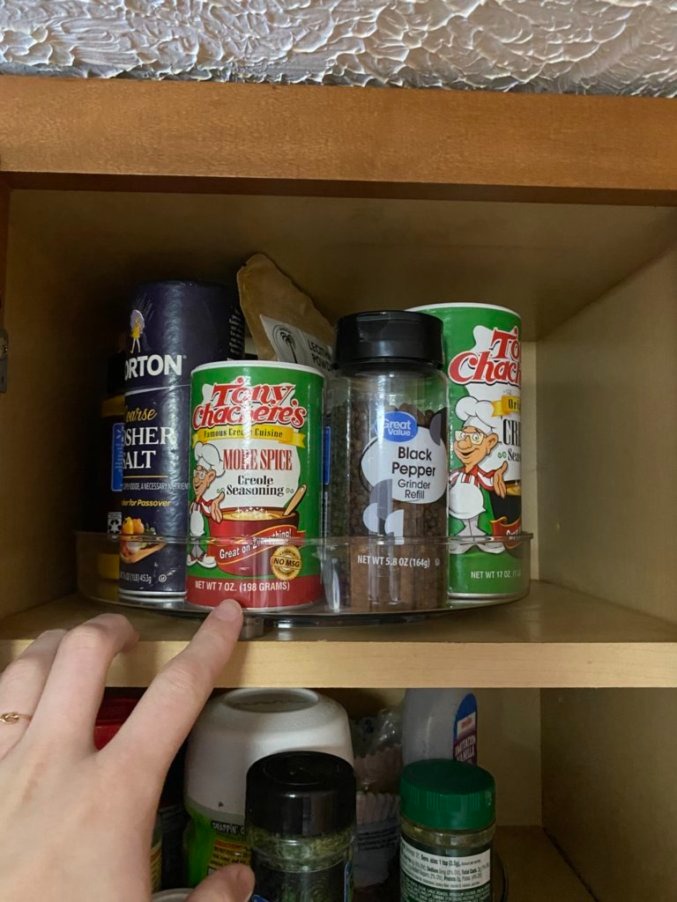 About a year ago, Ryan bought a stacked lazy Susan to help organize some items that we like to leave out on our kitchen counter. He heard this tip from some organizing youtube channel. We have both absolutely loved it! It's so much tidier than leaving everything directly on the counter. Everything is accessible, yet in a small area. It helped us to more fully understand how awesome lazy susans can be.
So, I knew we'd love this lazy susan set from LotFancy. Lazy susans are awesome to use in any space where you have a lot of items of similar size that you usually have to reach over. For us, we knew these would be awesome for our spice cabinet. While we have some spices in smaller containers and some in larger containers, overall, our spice cabinet was not very easy to access. We'd find ourselves picking up different spice bottles to check what each one was before we'd find the one we were truly looking for.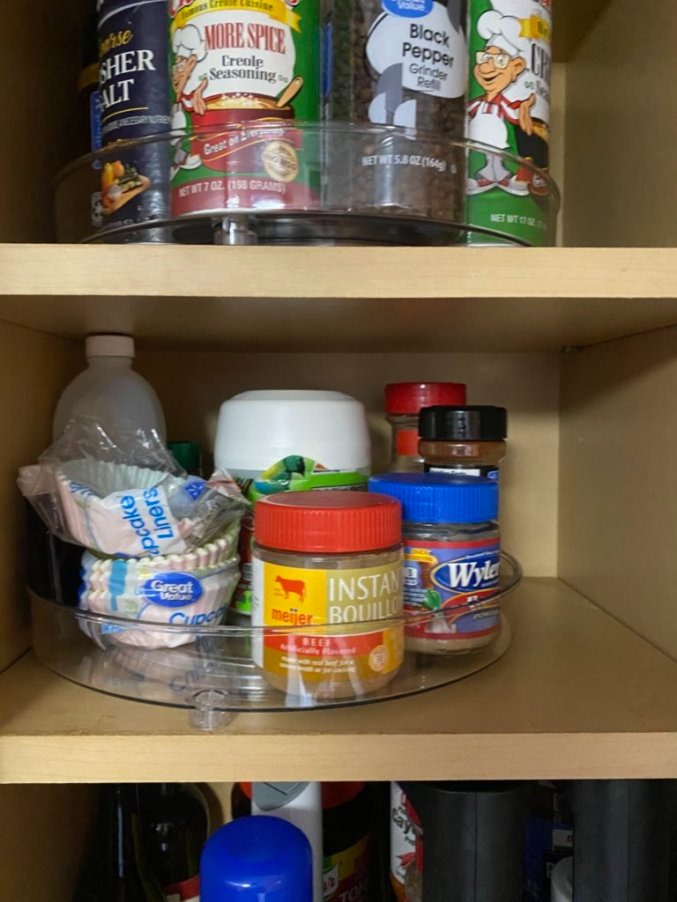 Plus, our kitchen is really small and I'm only 5'1″, so I can't reach most of the shelves in our kitchen without a stool. I have a stool, but it's a little annoying to have to use a stool anytime I want something on a second or third shelf when that's what makes up 75% of our kitchen!
With the turntable, I'm able to reach the edge of the one on the second shelf, and spin it to bring items from the back into an easier-to-reach area without using the stool. I still have to use a stool to reach the turntable on the third shelf but it's nice to be able to access more without the stool now than I could before.
We haven't got them set up yet, but I plan to use the other lazy susans to organize some of our medicine cabinet type items. We have a lot of bottles of over the counter medications and first aid supplies that are roughly the same size. So, this is another area of our home where I find myself digging and pushing products around because we can't easily see everything in the cabinet. With the lazy susan, we'll be able to add a bunch of items to the turntable and spin it to see items without having to dig through as much.
LotFancy offers two types of lazy susans. One type is just a solid piece, and the there type includes five bins that snap together. We were sent the ones that are just one piece which is nice, but I can see how having ones with divided bins could help you to separate items into categories.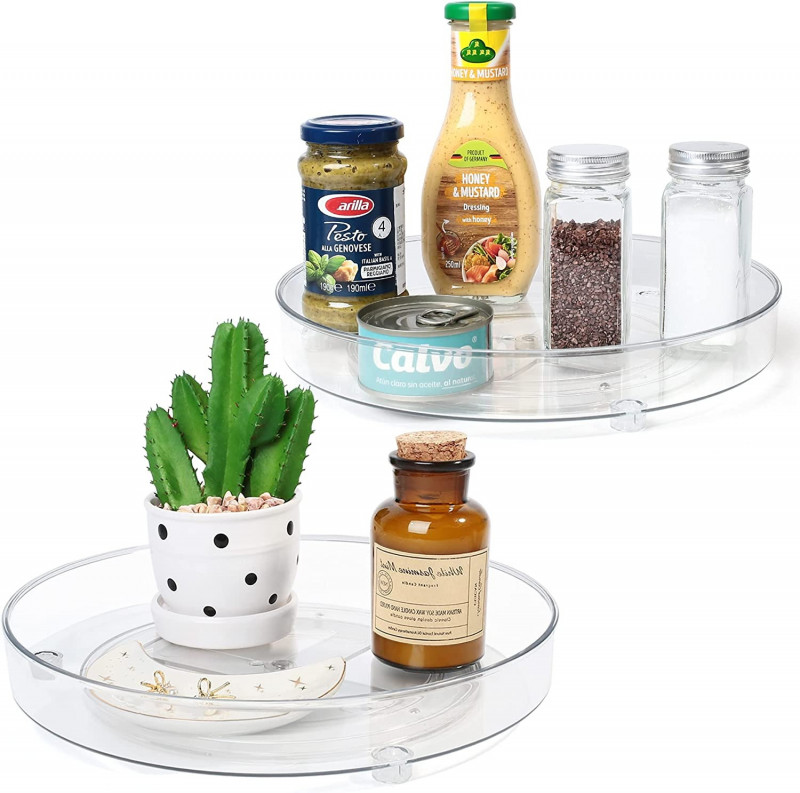 Win it: LotFancy is offering one set of two lazy susans to one winner! This giveaway is open to the Us and will end 2/15/2023.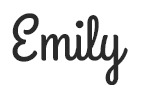 Hi there! I am Emily Evert, the owner of Emily Reviews. I am 28 and live in a small town in Michigan with my boyfriend Ryan and our two pugs. I have a large family and I adore my nieces and nephews. I love reading memoirs, and learning about child development and psychology. I love watching The Game of Thrones, Teen Mom, Sister Wives and Veep. I like listening to Jason Isbell, John Prine, and other alt-country or Americana music. I created Emily Reviews as a creative outlet to share my life and the products that I love with others.
This post currently has 16 responses.