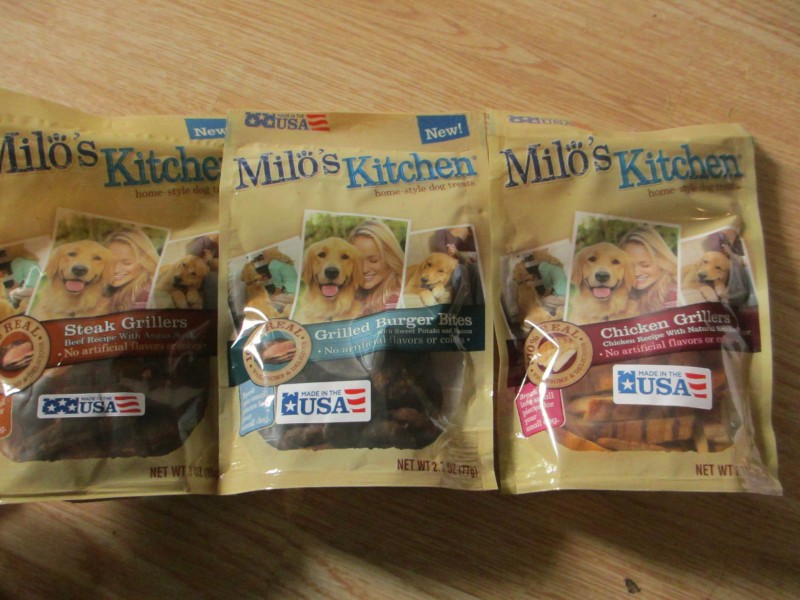 *The Milo's Kitchen® dog treats, gift cards, and information have been provided by Milo's Kitchen®. All opinions are my own.
Milo's Kitchen is a brand of dog-treat that is available in lots of stores including Wal-mart and Target. I live in a rural area without any pet stores near-by so I'm always eager to find brands that are available in the stores near me. Sadly, many of the dog food and treat options at large super-centers are corn-based treats with lots of artificial ingredients. They also tend to be made in other countries which scares me. So I am excited to share that Milo's Kitchen treats are made in the USA and have no artificial flavors or colors. The first ingredient listed is an animal-based protein (Such as chicken for their chicken treats) instead of corn or a by-meal ingredient. Compared to other supermarket dog-treats, these are a better option in my opinion.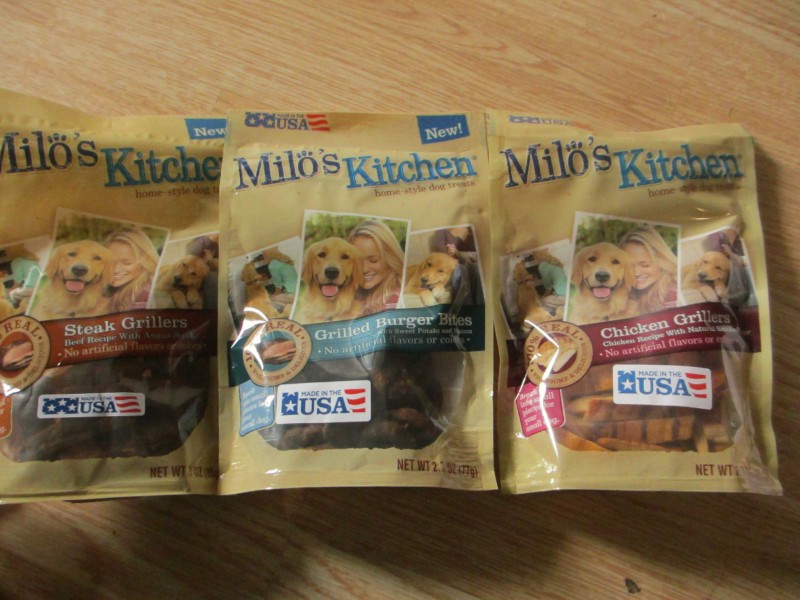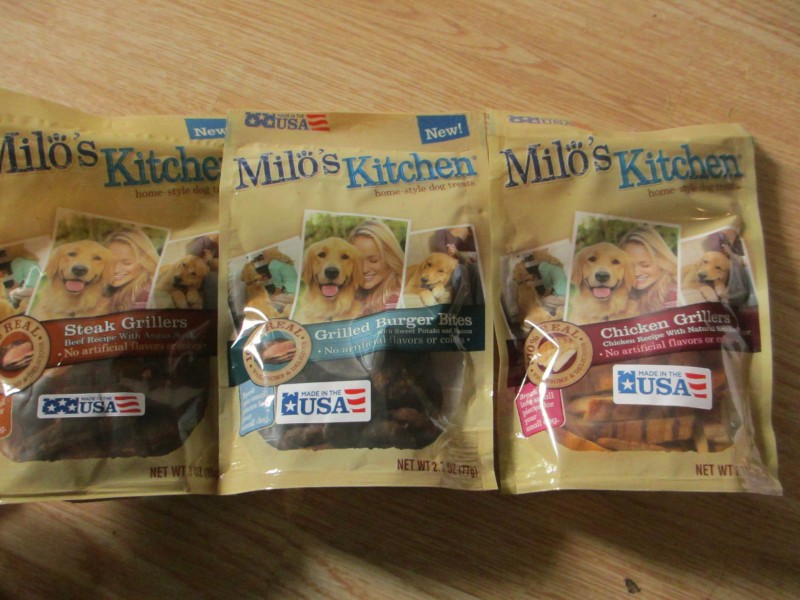 The Milo's Kitchen Dog Treats don't smell salty like low-quality treats, they smell like the protein used. They are soft and easy to tear into smaller pieces for smaller dogs or to use as training treats. Milo's Kitchen treats come in several varieties – we were sent Chicken Grillers, steak grillers and grilled burger bites and both of my dogs loved all three varieties.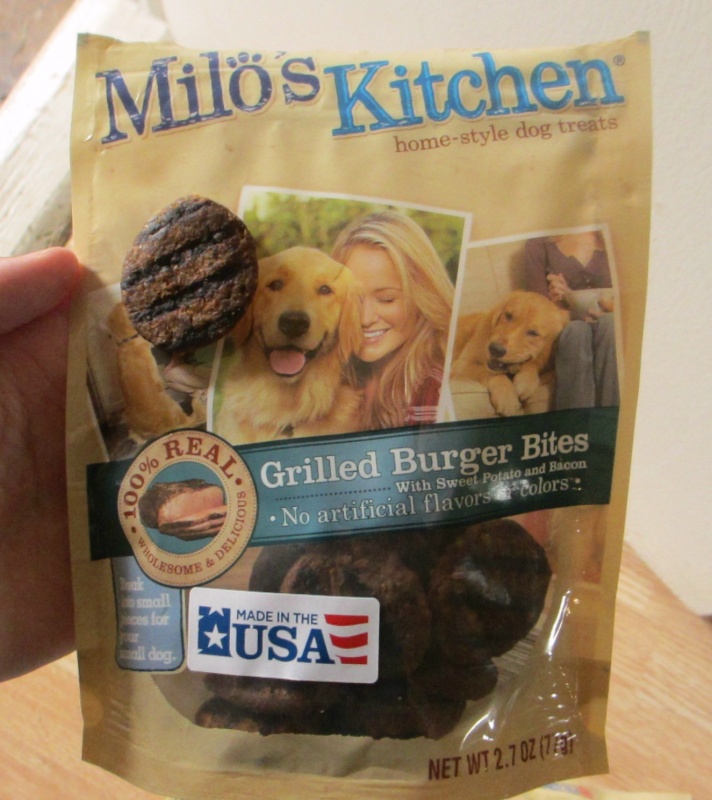 This summer, the Milo's Kitchen Treat Truck is touring America. At each stop you can get free samples, family portraits, check out the treat truck lounge and more.
Upcoming treat truck stops:
7/19 – Chicago Windy City Pet Expo
7/26 & 27 – Detroit area dog parks
7/31 – South Carolina Greenville County Dog Parks
8/2 & 3 – Mecklenburg County Dog Parks
8/5 – Pittsburgh Pirates – pup night
8/9 – Minneapolis Bryant Lake
8/10 – Minneapolis Elm Creek Reserve Dog Park
8/16 – Atlanta Lenora Park
8/17 – Atlanda Braves – Bark In The Park
8/22 – Ohio Otto Armleder Dog Park
8/23 – Wag Fast
8/24 – Columbus Area Dog Parks
8/29 – Arkansas Fayetteville Area Dog Parks
8/30 – Bentonville Bark Park
8/31 – Little Rock Area Dog Parks
9/6 – NYC Area Dog Parks
9/7 – NYC adoptapalooza
Check out the Milo's Kitchen Treat Truck website for more info.
You can connect with Milo's Kitchen on Facebook and Twitter.
Win it: 3 bags of Milo's Kitchen dog treats and a $25 visa gift card! Giveaway is open to the US and will end 7/31/2014 at 11:59pm EST.
…




Hi there! I am Emily Evert, the owner of Emily Reviews. I am 28 and live in a small town in Michigan with my boyfriend Ryan and our two pugs. I have a large family and I adore my nieces and nephews. I love reading memoirs, and learning about child development and psychology. I love watching The Game of Thrones, Teen Mom, Sister Wives and Veep. I like listening to Jason Isbell, John Prine, and other alt-country or Americana music. I created Emily Reviews as a creative outlet to share my life and the products that I love with others.
This post currently has 4 responses.