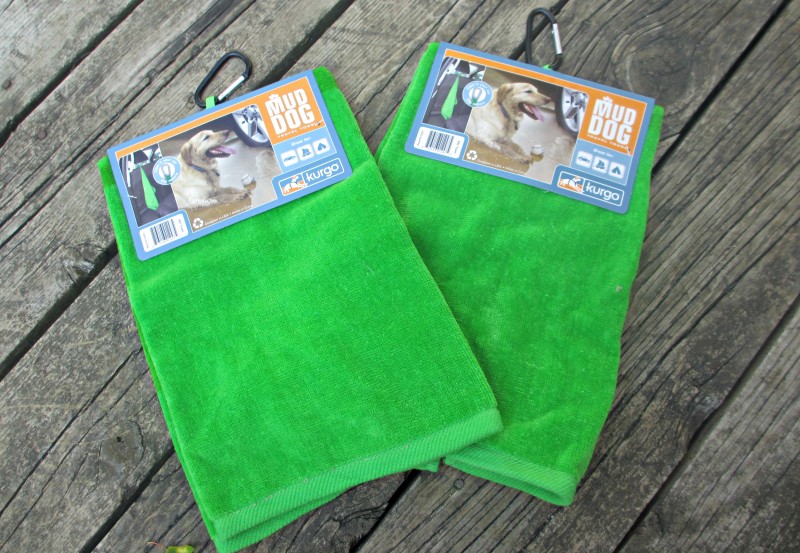 *I was provided with dog towels from Minimus.Biz.
In my DIY Ready-for-anything vehicle kit blog post I discussed how I created an "emergency kit" to leave in my car. I included a lot of trial or travel sized products to save space and to save money and get everything in one place, I got the items from Minimus.Biz which specializes in travel size products. They recently added a pet care "aisle" to their website so that you can order trial and travel items for your dog. I'll definitely consider adding some dog-related items to our vehicle kit so we will be ready for dog related emergencies as well.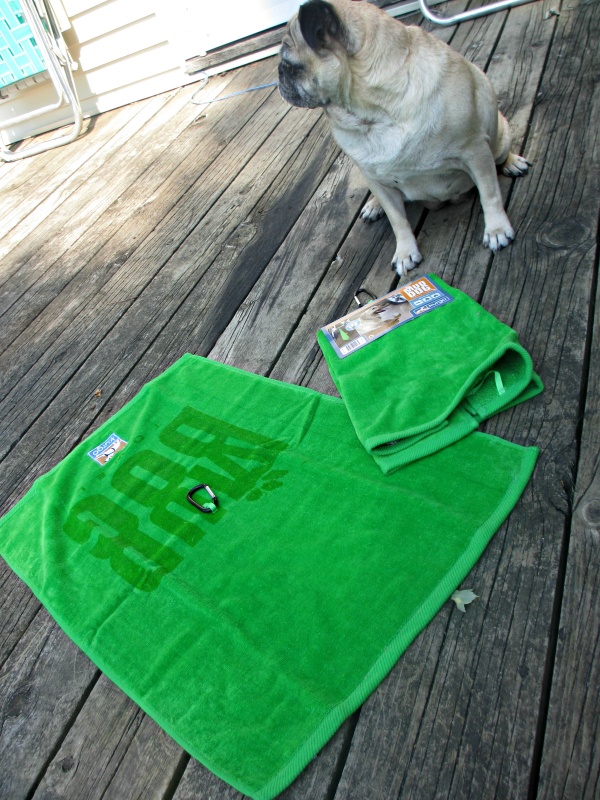 I was sent two Kurgo mud dog travel towels. I haven't had a chance to try them out for absorbency yet, unfortunately. They come on a clip so that you can hook them to your car's headrest. If you have a dog that goes camping or to the park with you and sometimes gets in the water, these would be a life-saver. If I use human towels on my dogs, it takes 3 towels to get my two dogs dry and they are small short-haired dogs. Trying to bring enough towels to dry a big dog or a long-haired dog would be a huge pain. The Kurgo Mud Dog Travel towels are designed to be more absorbent so you don't need to use as many towels to get your pup dry.
Plus, I am sure that there would be situations where the towel could come in handy to mop up non-dog related messes or spills if left in the car. So, you're ready for two different "emergencies" with a single product.
If you plan to create an emergency kit that includes items for dogs or plan to travel with your dog, be sure to check out the dog aisle at Minimus.biz, they have lots of travel size items for dogs. Come back tomorrow (or possibly the next day depending on my schedule) and you'll have a chance to win a dog themed travel kit from Minimus.biz!
Does your emergency kit have items for your dog? I'd love to hear about what you keep on-hand so that you're prepared for dog-related emergencies.


Hi there! I am Emily Evert, the owner of Emily Reviews. I am 28 and live in a small town in Michigan with my boyfriend Ryan and our two pugs. I have a large family and I adore my nieces and nephews. I love reading memoirs, and learning about child development and psychology. I love watching The Game of Thrones, Teen Mom, Sister Wives and Veep. I like listening to Jason Isbell, John Prine, and other alt-country or Americana music. I created Emily Reviews as a creative outlet to share my life and the products that I love with others.
This post currently has 2 responses.