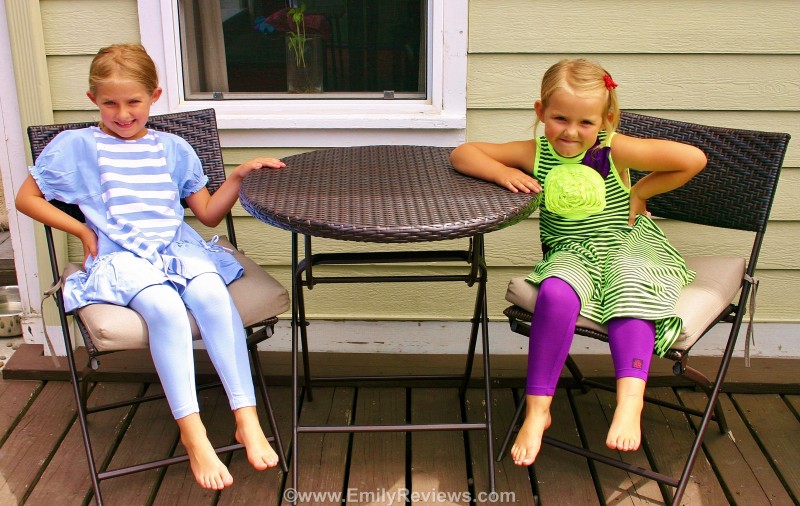 I received products from KidCuteTure for my review. All opinions are my own.
I have two young daughters. Savannah is 7.5 years old and Cheyenne is 5.33 years old. (Those months are very important to them!) Both girls have a passion for fashion. They like pulling together outfits that share a glimpse of their creative personalities.
When the girls and I need to shop, we prefer to do so at clothing boutiques. We like to support the smaller businesses for many reasons…one of which is that they often have high quality items. We found this true with KidCuteTure.
KidCuteTure offers clothing that is as playful as the children wearing the clothing. KidCuteTure has created a line of comfortable and playful clothing. They use soft luxurious fabrics and relaxed designs. This attention to detail allows children to look and feel their best. KidCuteTure currently offers clothing in sizes Baby 3 Months to Girls size 14.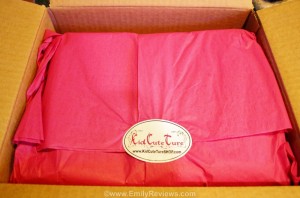 For our review, Savannah received the Miranda Tunic and Leggings Set in Sky color and Cheyenne received the Mimi Tunic and Leggings set in Lime.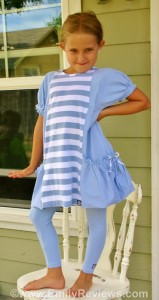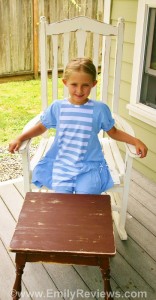 The Miranda Tunic and legging set is so sweet. It has a playful stripe, dainty ruffled cuffs and charming bows. Savannah said she really likes this outfit. She likes the lightweight fabric because she often overheats in the school classroom. She said she wants this to be her 1st day of school outfit!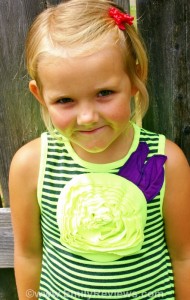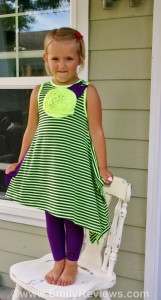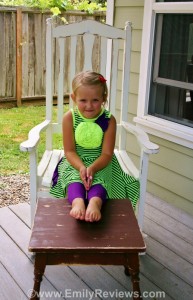 The Mimi Tunic and Leggings Set is a really fun outfit. The tunic has an asymmetrical cut. It features a sassy stripe detail and is embellished with two ruffled flowers just below the neckline. Cheyenne said this outfit is really comfortable. She said she likes how it twirls and dances.
I am very pleased with our two outfits from KidCuteTure. I think they will both be great back to school outfits!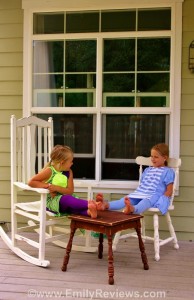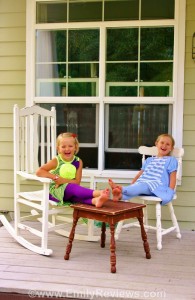 To learn more about KidcuteTure, please visit their website. You may also connect with them on facebook, twitter and pinterest.
One lucky winner is going to get their choice between a Miranda Tunic & Leggings Set or a Mimi Tunic & Leggings set. This is a US giveaway and it will end on 9/11/2014.



This post currently has 3 responses.