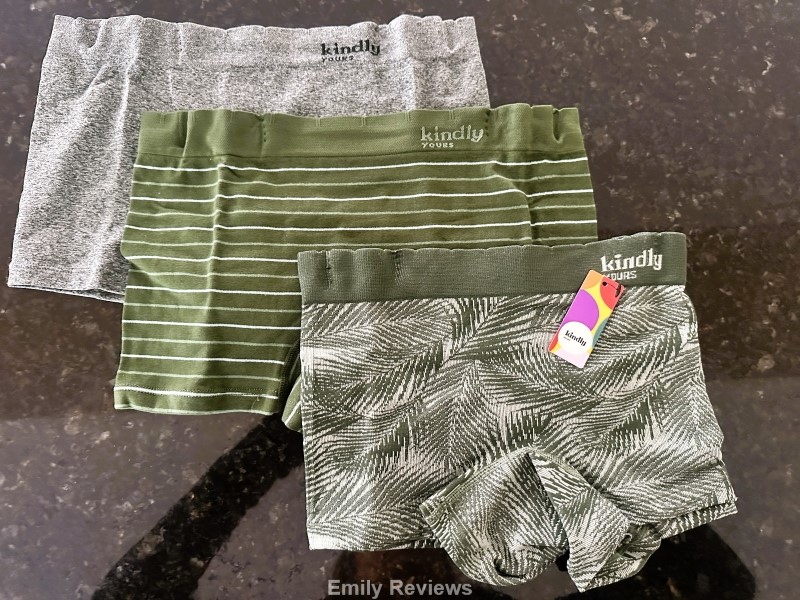 Thank you to Kindly Yours for providing me with products to facilitate my blog review. All opinions are 100% my own.
Kindly Yours offers customers a collection of intimate wear made with Modal fabric sourced from renewable and sustainable Beech trees. The undergarments are also made using at least 75% recycled nylon & LYCRA ADAPTIV Fiber spandex. This blend of materials allows the pieces to shape to your body giving you a custom fit. Kindly Yours collection includes an assortment of bras and underwear ranging in sizes from XS to XXXL. They come in more than a dozen color and pattern options. Kindly Yours can be found exclusively on Walmart.com.
My daughters and I had the opportunity to try Kindly Yours undergarments. We were able to find several items that fit our needs and wants. Kindly Yours colors and patterns are so pretty. It was fun getting to mix and match.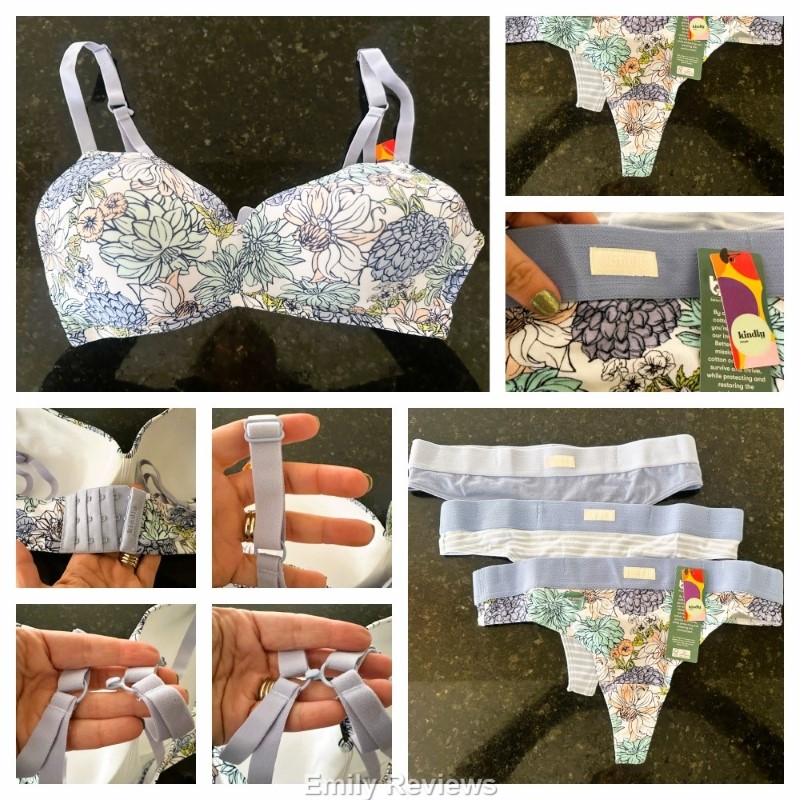 The girls and I chose the Kindly Yours Women's Sustainable Tailored Full Coverage T-Shirt Bra in black, kindly yours Women's Sustainable Wireless T-Shirt Bra in Sofa Flora, and the Kindly Yours Women's Comfort Modal Lounge Pullover Bra in white.
We agree that the Kindly Yours bras have a flattering fit that works well under a variety of tops. Some of the bras have traditional straps that come with a clasp on the straps that allow you to clip them in a racerback style. The girls and I have long days full of activity. We found that the Kindly Yours bras provided us with the support we needed. The bras had a secure fit while still being flexible. They didn't require adjusting or pulling up the straps every time we moved.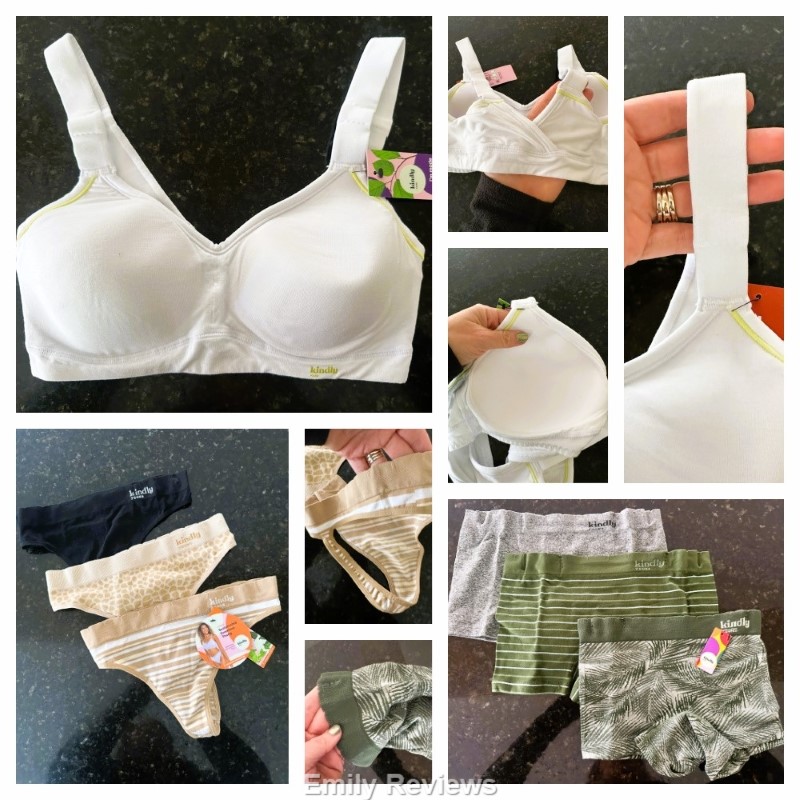 The girls and I selected the Kindly Yours Women's Sustainable Cotton Thong Underwear, kindly yours Women's Sustainable Seamless Thong Underwear, and Kindly Yours Women's Sustainable Seamless Boyshort Underwear.
Kindly Your underwear was also a hit with us. It is soft and has a good amount of stretching ability. The girls and I appreciate that the seamless undergarments reduce visible panty lines in our clothing. Kindly Yours underwear is comfortable to wear all day long.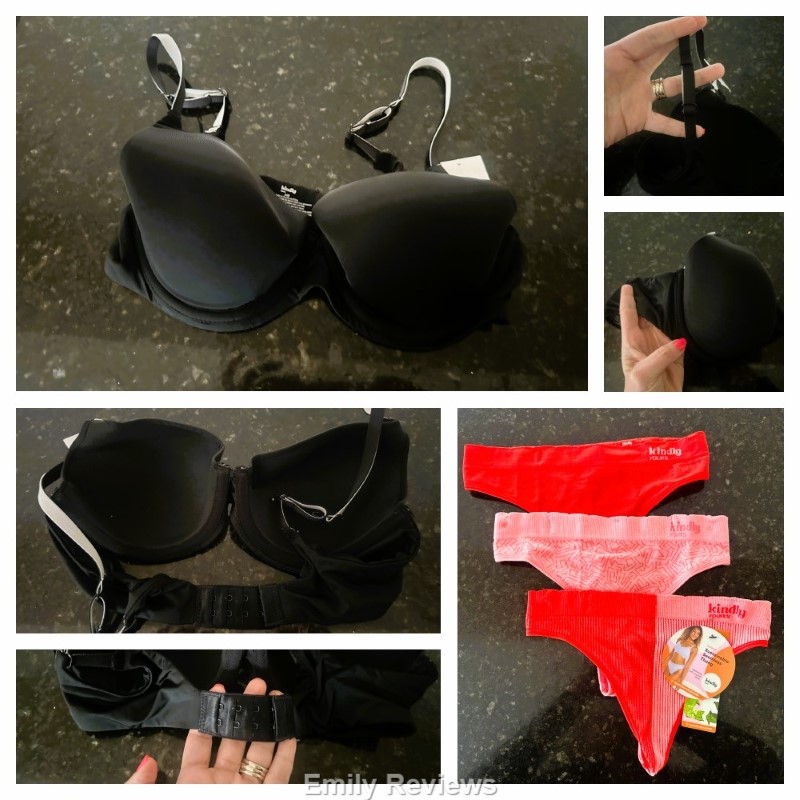 Buy It: Please visit the Kindly Yours website to see their great selection of products and convenient shopping locations.
Connect: Don't forget to follow Kindly Yours on Facebook and Instagram for the latest product announcements and special offers.


Hello, my name is Laurie. My family and I live near the Oregon coast. When we aren't at work, in school, or on the volleyball court, we enjoy traveling, cheering for our favorite sports teams, playing outdoors, and checking off items on our bucket list. We are lucky in that both sets of our parents, as well as our siblings and their families, live within an hour of us. We get together often to help one another out, celebrate milestones, and go on adventures together.
This post currently has 7 responses.