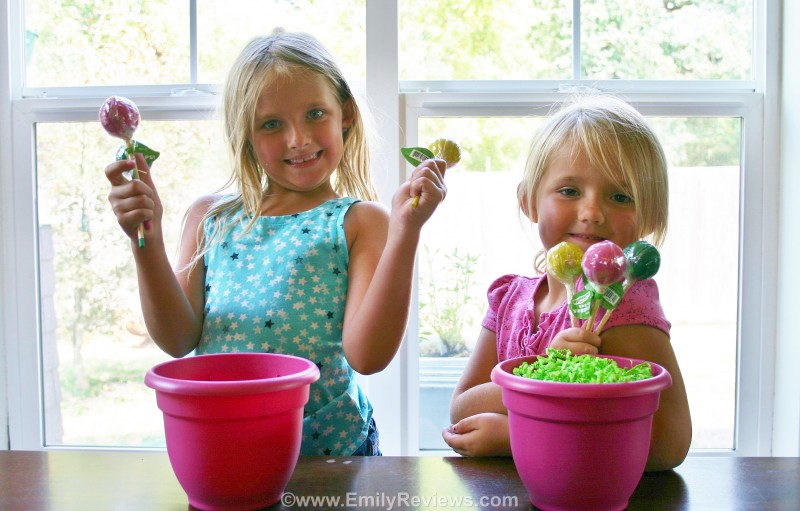 I received products from Bloomer's Island for my review. All opinions are my own.
I was blessed with two daughters who love vegetables. There are only a couple vegetables that they have turned up their noses at. I know I am extremely lucky. Many parents struggle with getting their children to eat vegetables. Some choose to 'hide' vegetable puree in other foods and others just give up and don't make their kids eat them.
From very early on, we asked our kids to eat three bites of everything on their plates. If they didn't like it, they didn't have to eat more. We explained how vegetables help our bodies grow and stay healthy. Then we brought our kids into the kitchen with us. We let them choose some recipes and help us prepare them. It all became a lot of fun for us.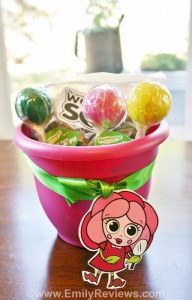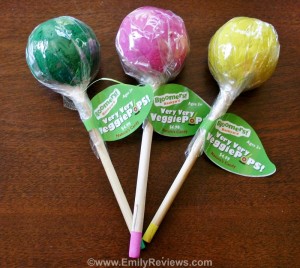 Another way to get your kids excited about vegetables is to have them help grow them. We recently received two VeggiePOPS kits from Bloomer's Island. VeggiePOPS look like lollipops but they are much more than that. VeggiePOPS are actually 3-4 non-GMO vegetable seeds wrapped in worm castings and recycled paper pulp. Both the seeds and worm castings come from the Department of Agriculture. They are 100% food safe and are non-toxic.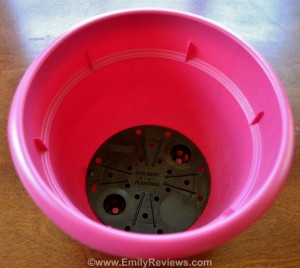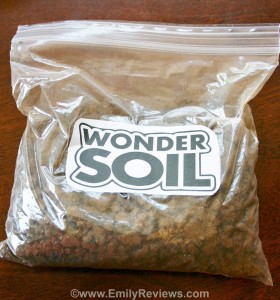 VeggiePOPS reduce the need for sprouting and row markers. The handle of each VeggiePOP is color coded with the seed inside. Simply add the pop to soil (handle point towards the sun) water, watch and then harvest and enjoy.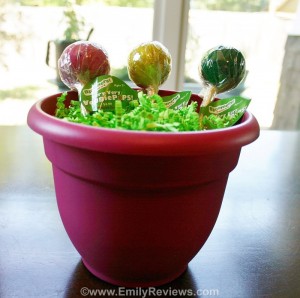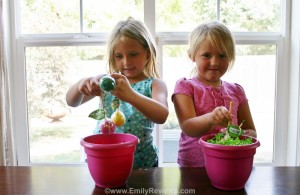 VeggiePOPS can be planted inside or outside. Since we are near the end of summer, we have kept our VeggiePOPS garden kits inside in a window with sunlight.
My daughters are having fun with their VeggiePOPS. They enjoy growing their own 'salad pots'.
To learn more about Bloomer's Island VeggiePOPS, please visit their website. You may also connect with them on facebook, twitter and pinterest.
One lucky winner is going to win a $25 Gift Code to Bloomer's Island. This is a US giveaway and it will end on 9/11/2015.


This post currently has 2 responses.