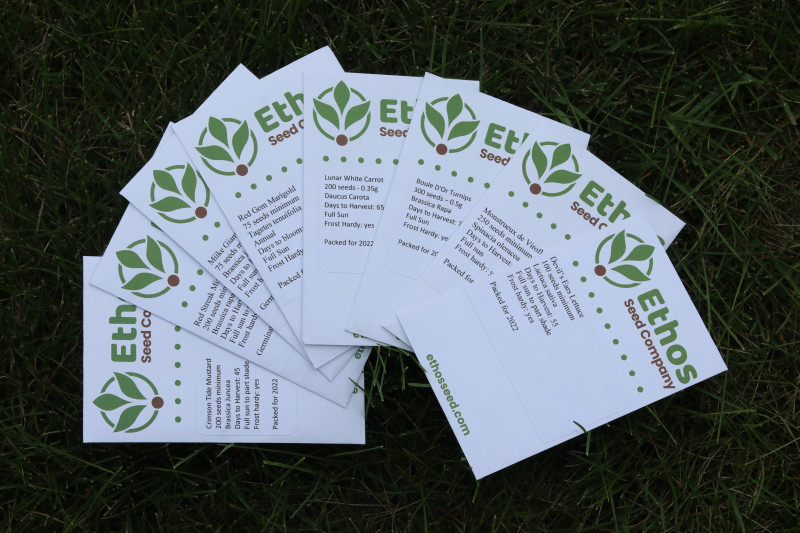 Thank you to Ethos Seed Company for sending seeds for review in exchange for my honest opinion.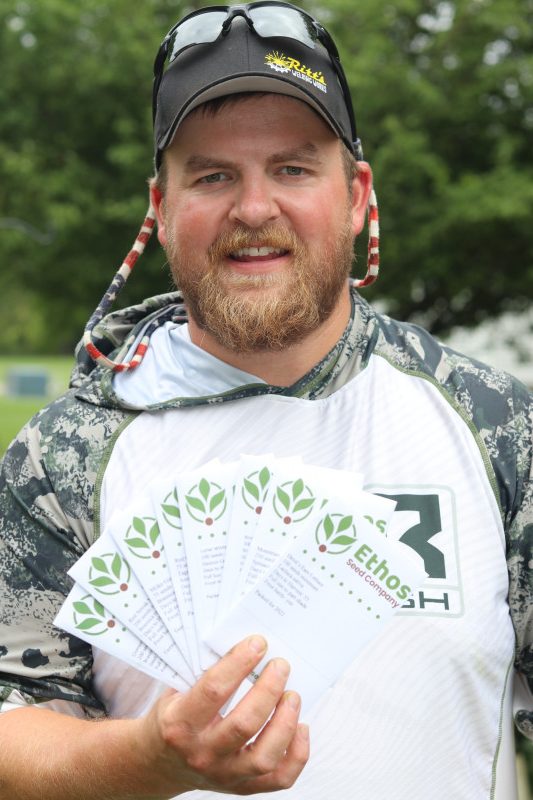 Do you tend a garden? It seems like gardening has gotten more popular since the pandemic. I've been gardening since I was a little girl. My grandmother first taught me the art of growing flowers and vegetables in her big garden. When I met my husband I was excited to find out that as a single guy in his early twenties, he tended his own garden! We've now been gardening together for the last 10 years, and are passing on the love of gardening to our children.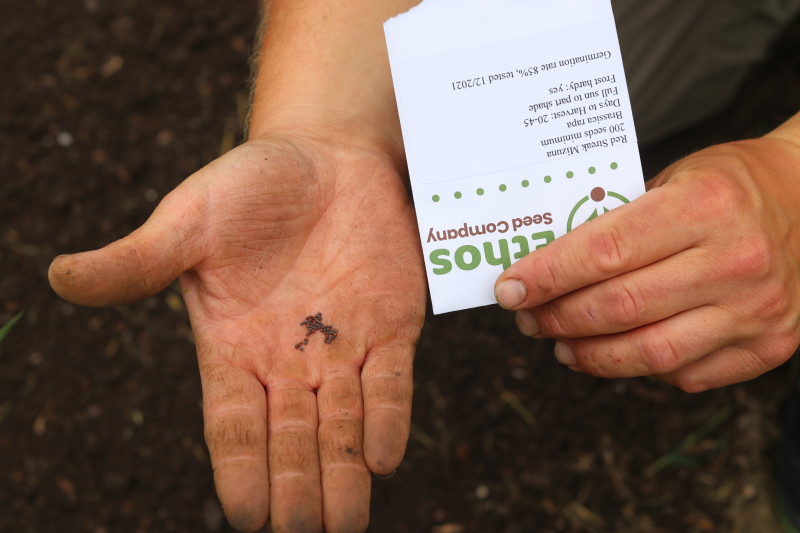 Recently I was introduced to a small heirloom seed company called Ethos Seed Company. They believe that every aspiring gardener should be able to access the best, productive and flavorful varieties of vegetables right in their own garden. Each Ethos Seed Company seed variety is tested for the best taste, yield and disease resistance in the owner's own garden.
Ethos Seed Company offers a host of unusual varieties that they have gathered in their "seed vault" over the years, as well as beloved staples. All the seeds they sell are grown in America and none of them are hybrids. Marjorie, the company's co-owner explained to me, "This is important for many reasons, namely the awful conditions some of the hybrids are grown under in other parts of the world. The hybrids are produced with a lot of manual labor, namely in India where they use women and children for this labor without giving them either proper pay or safe working conditions. This is why Ethos Seed Company seeds are grown in America".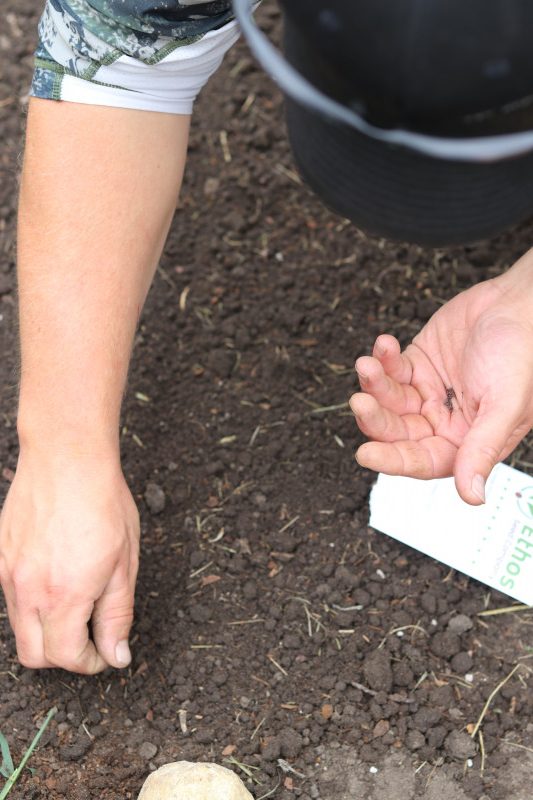 It's time to sew cool weather crops that can be harvested this fall. We live in Zone 4. We sewed Red Streak Mizuna and Crimson Tide Mustard. Marjorie shared with me that "The Crimson Tide Mustard gives a really amazing salad green! It's so beautiful and the flavor is mild when it's growing in the colder months, much like arugula." In just 20-45 days from sewing we'll be enjoying both of these awesome greens in fresh salads this fall.
We also received Miike Giant Mustard, Devil's Ear Lettuce, Monstreux de Viroflay Spinach, Boule D'Or Turnips, Lunar White Carrots and Red Gem Marigolds. We are looking forward to filling our garden with seeds from Ethos Seed Company!
Buy It: Head over to Ethos Seed Company to see for yourself the great selection of seeds they offer.
Connect: Don't forget to like them on Facebook, follow them on Instagram & Pinterest, and subscribe to their YouTube channel for all the latest news and promotions.



Hi, my name is Asha. I am 34-years-old and am a nurse by profession. Right now I am battling Breast Cancer. My husband and I have been married for 8 years and together we have a sweet seven-year-old daughter, a fun four-year-old son, and a lovable bunny named Caramel. I enjoy spending time with family, taking photographs, scrapbooking, hunting, fishing, cooking and gardening.
This post currently has 9 responses.