*Emily Reviews writers received samples in exchange for this blog post and other aspects of our Holiday Gift Guide. All opinions are our own.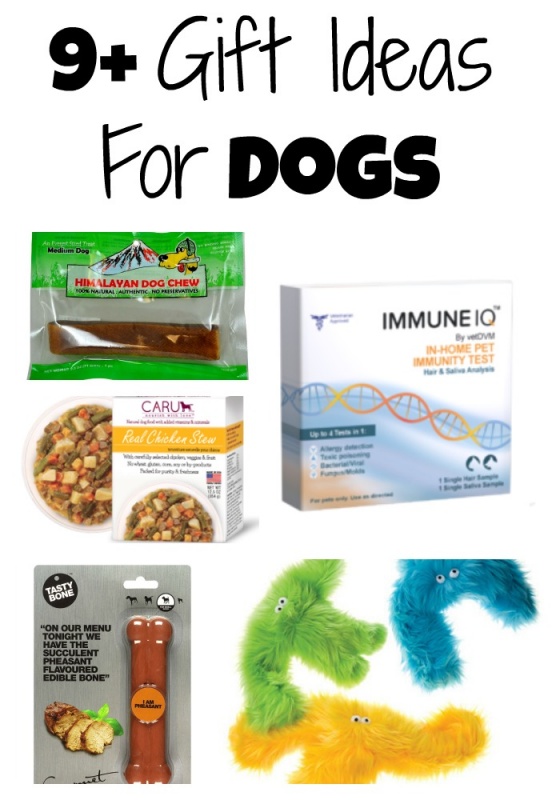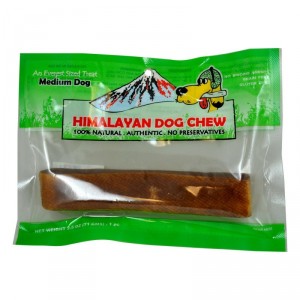 Himalayan Dog Chew. My dogs aren't aggressive chewers, they have never been caught chewing on anything that they shouldn't. Still, they would gladly chew us out of house and home if we provided them with an endless supply of "chewies". Himalayan Dog Chews are a super affordable chew option because they last way longer than rawhide or bully sticks. For my pugs, their Himalayan Chews last several weeks. They come in different sizes depending on your dog. Plus, if you gift one to a dog who doesn't care for it in chew-form, you can microwave it into a crunchy treat for them instead. They are all natural, too!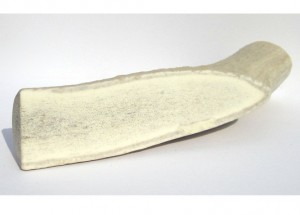 Bartley's is an online retailer of organic & USA made toys, treats and chews for dogs. All of the items that they sell would make great gifts for Fido this year. You can feel great about spoiling your pup at Bartley's because with every purchase at Bartley's, you'll be helping a dog in need. A portion of Bartley's profits to rescue groups and shelters to help dogs in need. Your order will come with a code that you can enter on the Bartley's website to see a picture and story of the dog that you helped! My dogs favorite toy of all time (West Paw Baby Salsa) came from Bartley's. We are getting my mother in laws a large split elk antler from Bartley's – she'll be happy and we'll help a dog in need. It's a win-win situation!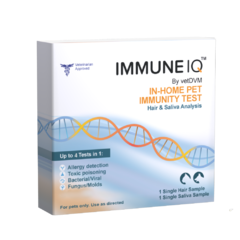 If your dog spends a lot of time licking or biting at its paws, scratches a lot (without having fleas), gets ear infections or has runny or itchy eyes, it may have allergies. Discovering what your dog is allergic to on your own is nearly impossible. Vet allergy tests are extremely expensive. Thankfully, Immune IQ came out with an at-home allergy test. You send in a patch of your dogs hair (just brush your dog to remove loose hair) and a sample of their saliva and they'll send you back the results. Once you know what they are allergic to, you can attempt to avoid the allergens and improve your dogs life – a true gift for your dog. Check out my ImmuneIQ review for more details.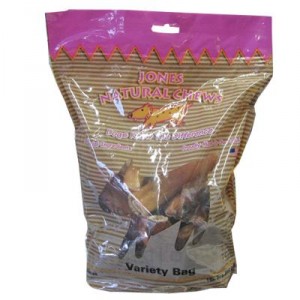 Jones Natural Chews variety bag or Candy Cane Bully Sticks. We are huge fans of Jones Natural Chews in my household. My dogs love their chews and I love how they are affordable and long lasting. Jones Natural Chew variety bags are our go-to way to get a good assortment of treats (So my dogs don't get bored with any given type) in an affordable way. We highly recommend them to dog owners with dogs who like to chew. Or, if you're looking for a cute festive gift try a Candy Cane Bully Stick chew instead. We love both! Full review coming soon.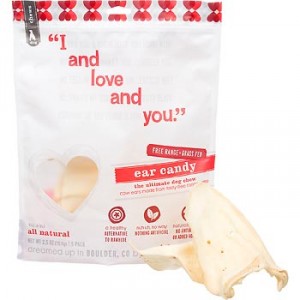 I and Love and You Dog Chews. These chews are perfect for pet owners worried about how their dogs chews are processed and sourced. They are sourced from grass-fed cattle and are free of growth hormones. My dogs love the bully sticks and the ears. The ears are all big, with most bag shaving a HUGE ear as well. The ears last my dogs much loner than other types of ears – often lasting through multiple chew sessions (over an hour total).  The ears come in 5 packs while the bully sticks come in a few different varieties. Full review coming soon.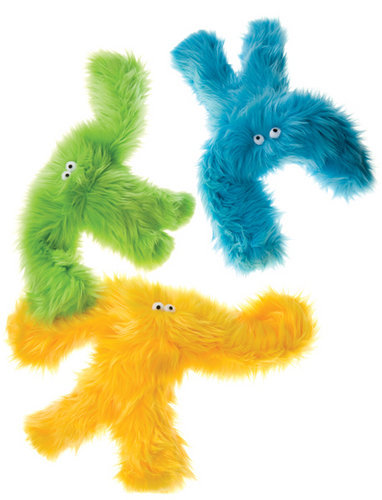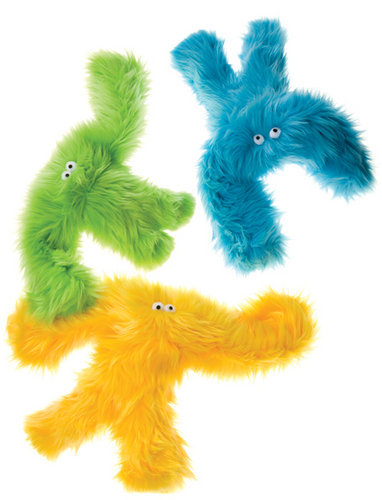 My pugs are really picky about their toys – they don't play with balls, frisbees, rubbery toys or really large plush toys. They like small to medium sized plush toys, preferably with squeakers and with long "furry" material. We first got them a "Baby Salsa" toy about four months back. It quickly became the #1 favorite toy for both of my dogs. They have played with Baby Salsa every single day – we use it to play tug at least a couple times per week and it has yet to lose any stuffing! It's lasted much longer than most of their plush toys making it a great deal. The whole "Fluffy Dog Toys" line from West Paw Design is similar – we now have six from that line (Salsa, two Baby Salsa's, Spring Chicken, Tango, and Boogey) and both of my dogs love them all!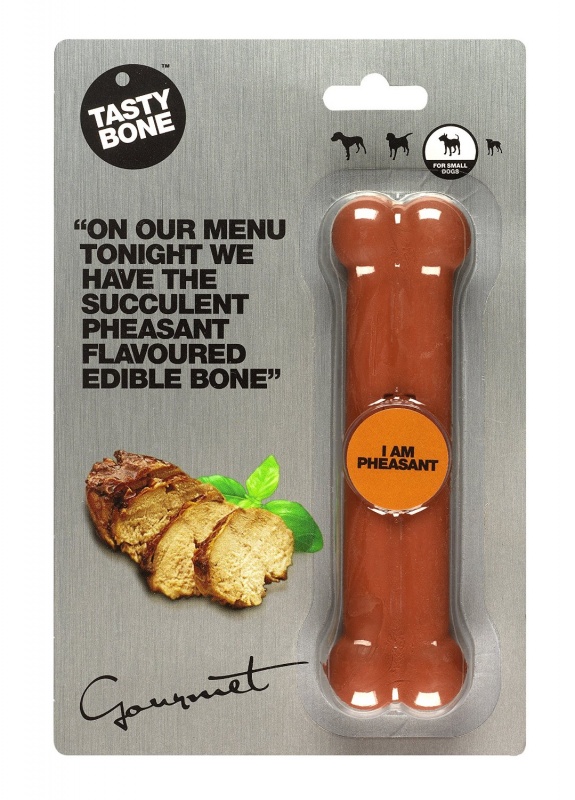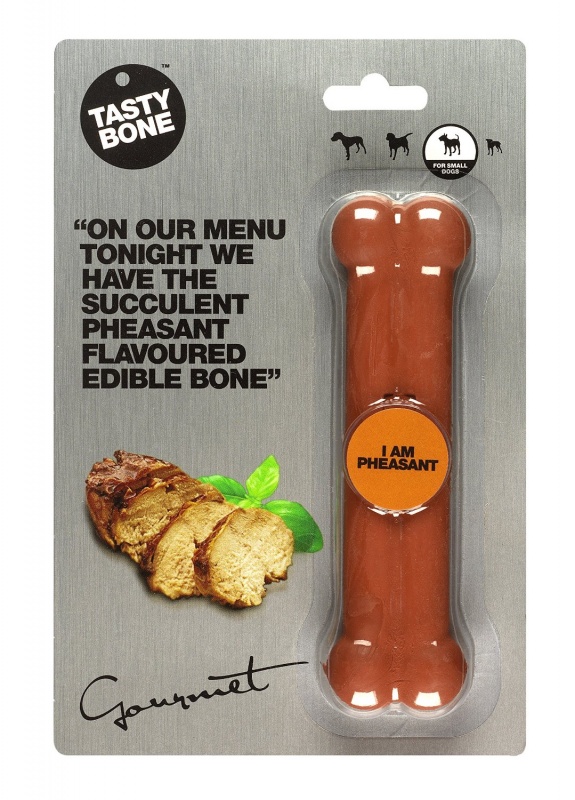 Just like we take care of our teeth, it's important for dog owner to think about their dog's oral health. Prevention and regular care is the key. Tasty Bone is world leader in terms of flavored edible bones. Their bones are made of starch based biopolymer, food grade coloring, and synthetic flavouring. Speaking of flavors, these bones are the equivalent of a gourmet 5-star meal: you can get pheasant flavor, chicken, beef, bacon, and even chocolate! Tasty Bone are made to last a long time, so does its flavour. Over time, your dog may chip parts of it off but it's safe to ingest and fragments will pass through your dog's digestive system harmlessly. These bones come in 4 sizes from toy dogs to 'giant' dogs and in many different shapes.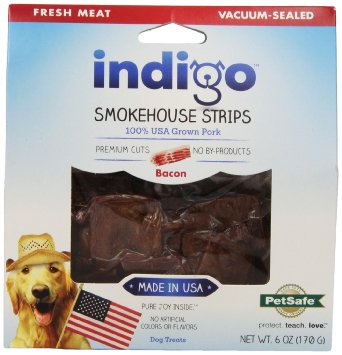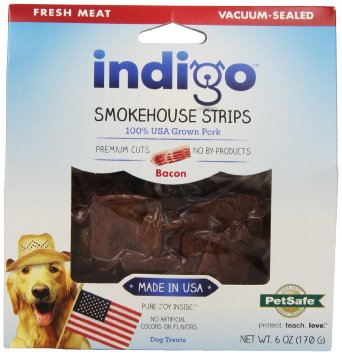 Pet Safe offers Indigo Fresh and Smokehouse Strips for dogs. Fresh is a line of products designed to help clean dogs' teeth, remove plaque and freshen breath. This line includes Fresh Floss Bones, Dental Sticks and Dental Sauce. Indigo Smokehouse Strips are a meaty treat made with chicken and bacon. Smokehouse Strips are made in the USA. They are free of by-products, wheat, corn, soy, artificial flavors, color and preservatives. Indigo treats are a wholesome what to reward your dog.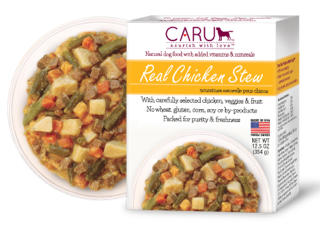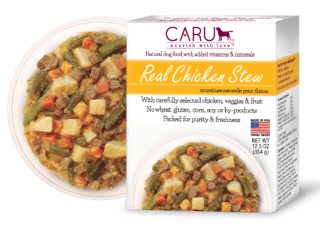 Caru offers natural stews and treats for dogs. Caru Pet Food Company is made up of highly qualified and well educated pet lovers. Caru treats are entirely GMO free! They are also free of wheat, gluten, corn soy and animal by-products.  Caru goes to great lengths to make sure their dog food and treats are safe, pure, healthy and nutritional.
The pugs love so many "chews" from Jones Natural Chews. I have no trouble finding them gifts from the Jones brand. However, I still got excited when I learned that there are a few christmas-specific chews available from Jones. They make "woofermen" which are basically doggy gingerbread men chews. They also make "Candy Canes" which are cane-shaped bully stick chews for dogs. Be sure to check them out if you want a festive gift idea for Fido!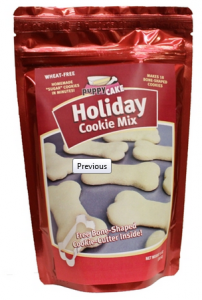 Give your dog cake, or cookies this year with Puppy Cake. Puppy Cake makes cake mixes, cookie mixes, ice cream mixes and other fun treats made especially for dogs. They use only human, natural ingredients, and are made in the US. While the treat looks like an unhealthy human treat, it's in fact a healthy, yummy treat for your dog! Making the cakes or cookies are incredibly easy, you just mix the ingredients together, bake or microwave, and then they are ready to serve! All in just a few minutes. They even have great seasonal items, such as the Holiday Cookie Mix which even comes with a free bone shaped cookie cutter, and all at great, reasonable prices!

Hi there! I am Emily Evert, the owner of Emily Reviews. I am 28 and live in a small town in Michigan with my boyfriend Ryan and our two pugs. I have a large family and I adore my nieces and nephews. I love reading memoirs, and learning about child development and psychology. I love watching The Game of Thrones, Teen Mom, Sister Wives and Veep. I like listening to Jason Isbell, John Prine, and other alt-country or Americana music. I created Emily Reviews as a creative outlet to share my life and the products that I love with others.
This post currently has 2 responses.