*Emily Reviews writers were provided with product samples. All opinions are our own.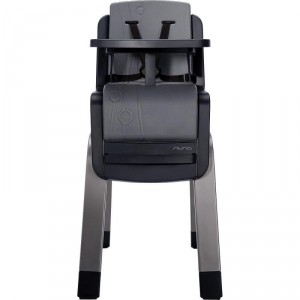 Nuna is a well-known and parent-loved brand of baby products. Based in the UK, their products have European style that combines modern aesthetics and functionality. The Zaaz is no exception: it is both beautiful and cleverly designed. It grows with baby and can even accommodate adults up to 220lbs. To allow baby to be at the table with parents, this high chair has a pneumatic lift which means it can be adjusted to the perfect height as baby grows so she can join in the action around mealtime. It has a great 5-point safety harness which can later be converted to a 3-point harness and eventually completely removed for older children. The seat has a unique air-foam cushion for optimal comfort. It's much easier to clean than fabric and will look great for years and year. All plastic components are free of BPA, PVC and dehp and are dishwasher safe for easy cleanup. Here is my full Nuna review of the Zaaz and the Leaf.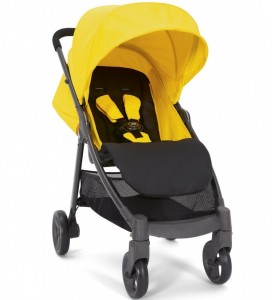 Arriving directly from the UK is a brand new compact stroller called the Armadillo from Mamas & Papas. Mamas & Papas offers tons of innovative baby products and the Armadillo is no exception. It has a unique one-handed folding mechanism. It has a generously sized basket for all the essentials you need to carry along. The canopy is large and there is a rain cover included which covers baby all the way to his feet. The seat is roomy and comfy even for an older child. It can be fully reclined during baby's naps and the foot rest can also be lifted to a bit of extra room. Despite it's roomy design, the Armadillo folds into a compact size and has a handle for easy transportation. Here is my full Mamas and Papas Armadillo Review.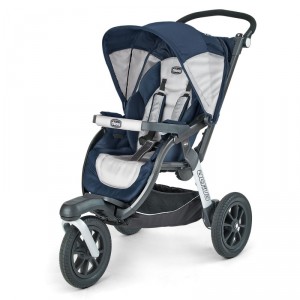 The Activ3 from Chicco is designed for parents who need a stroller that can tackle any terrain and allows them to include baby in all their sporting activites, from jogging to walking on uneven paths. It's designed with 3 large wheels, an ajustable suspension, an extendable canopy, and a large basket. The handlebar is adjustable and raises high enough that even tall dads can push it comfortably and even jog without being afraid of accidentally hitting the stroller with their feet. There is also a runaway strap for parents to slip on their wrist (which will prevent the stroller from rolling away from you if you fall down). The Activ3 is extremely stable and easy to maneuver. When running or using the stroller on unever terrain, you have the possibility of locking the front swivel wheel with a lever directly on the handlebar (no need to go the front of the stroller and lock it manually!) The brake lock is also on the handlebar, again easy access and no risk of activiting it by accident with your feet. The last feature is a one-handed folding and locking mechanism which means no bending down and no straining. Here is my full Chicco Activ3 review.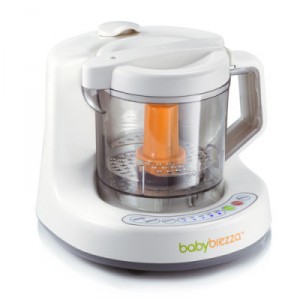 BabyBrezza has a great tool for new parents: the One Step Baby Food Maker. This amazing small appliance does the work for you in minutes: it will steam foods and blend them to the perfect consistency. All you have to do is place the ingredients, set the time and… that's it! The whole process happens in the same bowl which means fewer steps and transfers from bowl to bowl and fewer things to wash (bonus: it's also dishwasher-safe). You can make delicious meals with fruits and veggies but also meat and fish. It's the best way to know exactly what is in your baby's food and you can also experiment with yummy food combinations and flavors. Here is my full review of the One Step Baby Food Maker and another BabyBrezza product.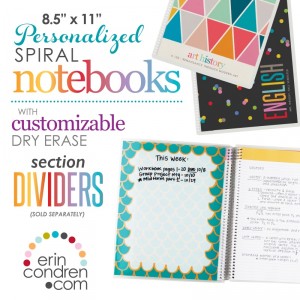 Erin Condren has an amazing line of office stationery, personal planners and organizational notebooks. What makes Erin Condren products special is that they are completely customizable. You can create one of a kind product by choosing your designs and then personalizing them with your name and/or special information. Add on are also available including: color coded stickers, notepad, pens and more. Erin Condren products are beautiful and functional; making them a great gift for moms on the go. Check out mycomplete Erin Condren Review which also includes a giveaway.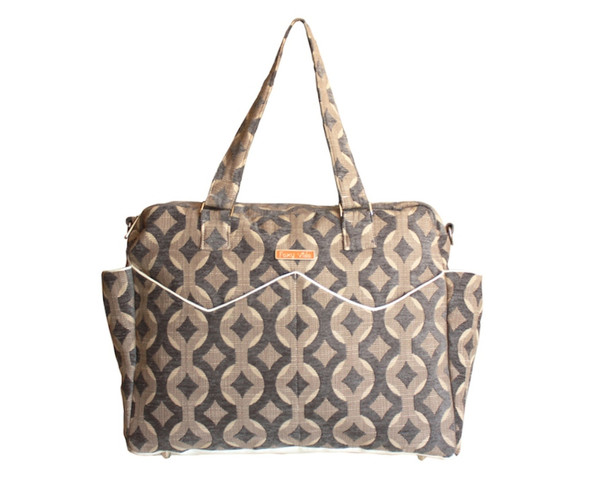 A stylish bag for moms on the go is a must.  The Stone 'Talvin' Chenille Satchel from Foxy Vida definitely fits the bill.  This bag is a combination of function and style.  Designed with a water proof interior and multiple pockets, this bag is perfect for moms.  Carrying options include an adjustable shoulder strap as well as carry handles.  This lightweight bag also comes equipped with a changing pad.  Head over to Foxy Vida to see the great selection of totes, bags, and diaper bags available and put one under the tree this Christmas.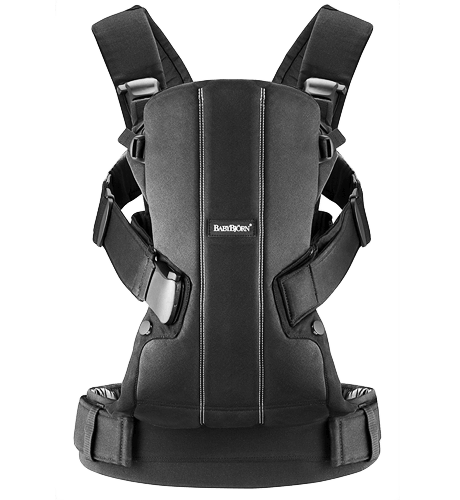 Life with a little one seems to become slightly trickier.  However, baby-wearing can  offer a smooth transition by allowing close comfort while having hands free.  The BABYBJÖRN Baby Carrier We is the newest carrier added to the BABYBJÖRN family.  Suitable to use with babies from 0 to 3 years, the Baby Carrier We offers three front and back carrying positions.  The ergonomic design and wide straps has optimal comfort for you and baby in mind while keeping the child in the wide-leg seating position at all times.  This carrier would make a great gift under the tree this Christmas.


Hi there! I am Emily Evert, the owner of Emily Reviews. I am 28 and live in a small town in Michigan with my boyfriend Ryan and our two pugs. I have a large family and I adore my nieces and nephews. I love reading memoirs, and learning about child development and psychology. I love watching The Game of Thrones, Teen Mom, Sister Wives and Veep. I like listening to Jason Isbell, John Prine, and other alt-country or Americana music. I created Emily Reviews as a creative outlet to share my life and the products that I love with others.
This post currently has one response.