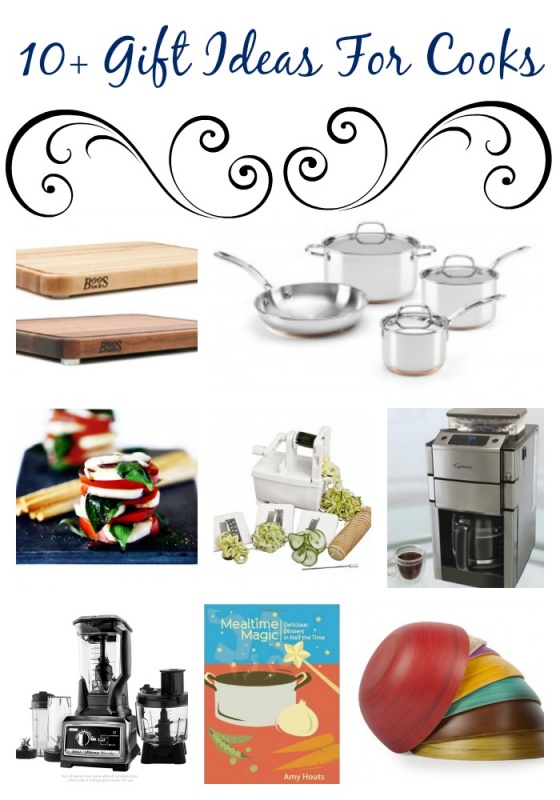 *Emily Reviews writers were provided with product samples. All opinions are our own.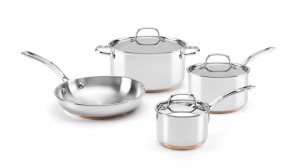 Looking for a quality cookware set that will be sure to please for years? Food and Wine worked with Gorham to create high-performance stainless steel cookware. They combined aluminum and copper with the stainless steel for fast and even heat distribution. Lids are also made of stainless steel with cool touch riveted handles. They are designed to perform well on most stovetops and are oven safe up to 500°F. The 7-piece set includes a 1.5-quart saucepan with lid, a 3-quart saucepan with lid, a 6-quart stockpot with lid and a 10″ skillet. Considering that the Food & Wine Test Kitchen tested dozens of products over the years, it's no wonder they were able to create such great products that have all the must-have features you're looking for and also have a distinctly modern flair. This 7-piece set is versatile and these pots and pans will become the first one you grab when cooking! Check out my 7-piece cookware set review.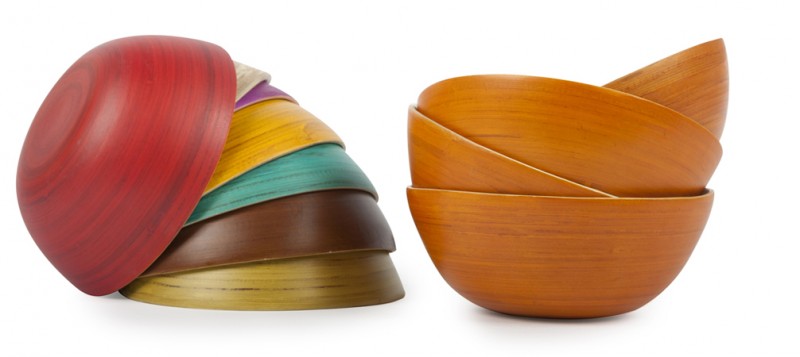 Core Bamboo offers a variety of products crafted by over 2,000 skilled artisans throughout the world.  Each product is created from 100% organically grown bamboo.  Their beautiful selection of bamboo products includes a variety of Bowls and would makes a fun, practical, and unique gift.  The colors, sizes, and variety offered over at Core Bamboo guarantees to please everyone on the shopping list.  A bowl filled with some candy or treats and topped with a bow will appease even the pickiest of gift recipients. Check out my Core Bamboo Review for more info about the products & to enter for a chance to win three Core Bamboo products. Giveaway ends 11/16/2014.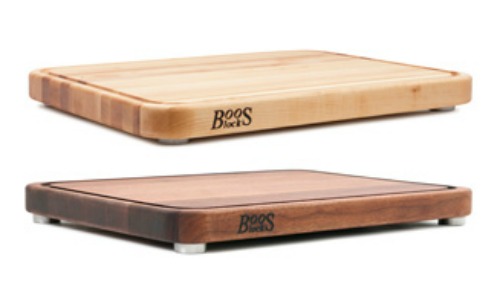 John Boos & Co. offers a variety of Residential and Commercial Grade products including their new "Tenmoku" Walnut and Maple Cutting Boards.  Made in the USA, these high quality Tenmoku boards are available in two sizes and come equipped with a "juice groove" to catch liquids and stainless steel feet for the perfect stability.  The look of these boards makes for a classic piece that can be kept on the counter top every day of the year.  Beauty, function, and style all wrapped in this John Boos board makes a great gift for under the tree this year. For details on my experience read my John Boos Review which includes a giveaway for a walnut cutting board! Giveaway ends 11/20/2014.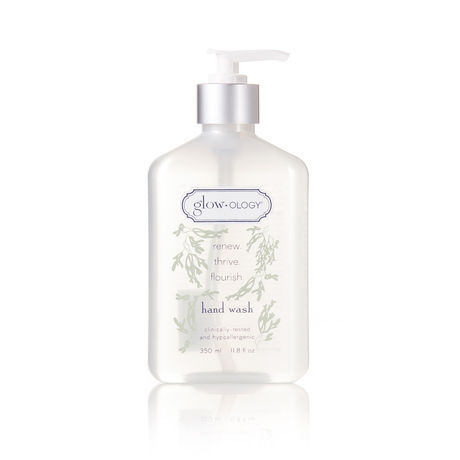 Stuff the women's stockings in your life with Renew Hand Wash from Glow OLOGY.  This mild formula cleans well while leaving skin feeling soft and smooth.  Specially formulated, this Renew Hand Wash is perfect for all skin types, including sensitive skin.  Glow OLOGY creates their products using safe natural and organic ingredients and is clinically and dermatologist tested to be hypoallergenic.  The mixture of soft fragrances give off fresh, clean, airy energy and Glow OLOGY products are made right here in the USA.  Head over to Glow OLOGY to discover all the great products they offer.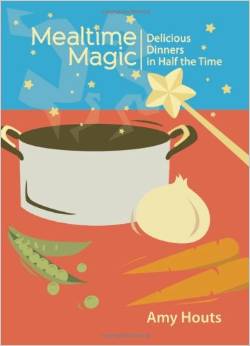 Mealtime Magic- Delicious Dinners in Half the Time is an award-winning cookbook that was created to help spend less time in the kitchen, less money on food waste, and please picky eaters.  Written by Amy Houts, she shares her tried-and-true methods that she has incorporated into her cooking strategy over the years.  No more typical leftovers because Mealtime Magic features a "Three Day Plan" where leftovers become fabulous new meals that are sure to please.  Fifteen chapters are filled with delicious dinner recipes including a variety of themes: Chicken, Turkey, Beef, Pork, Fish and Seafood, and Meatless Meals. Scroll down to the giveaway widget for a chance to win a copy for yourself!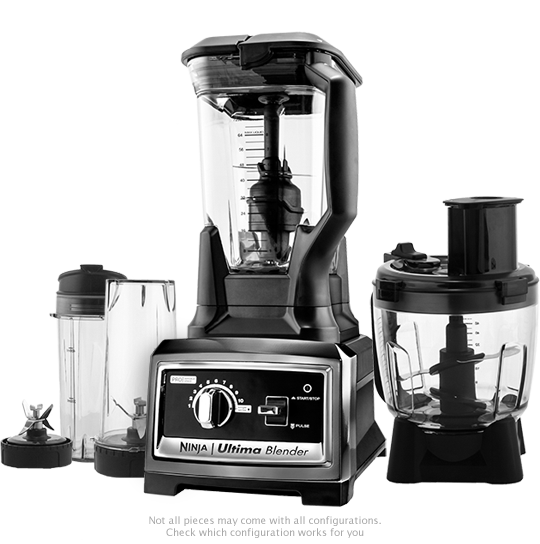 Give the gift that will be used all year round when you give a Ninja Ultima Blender.  This efficient blender offers power and efficiency with dual stage blending.  Ninja's Pro-Variable Speed allows this blender to replace over a dozen small appliances with this one product.  The Ninja Ultima Blender offers so many uses from creating smoothies to grinding oats into flour that it is sure to be a treasured household appliance for years to come.  The quality and efficiency expected from Ninja is definitely delivered with a punch in the Ninja Ultima Blender.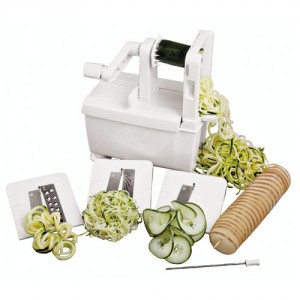 Paderno World Cuisine offers a full line of culinary products. Their selection includes: cookware, bakeware, cutting boards, kitchen gadgets and utensils. Paderno products have been carefully chosen for their performance, aesthetics, ease of use and durability. They take great pride in providing their customers with high-quality products that will last a long time. Paderno cookware makes great gifts for new homeowners, newlyweds and/or aspiring chefs. My Paderno review is coming soon!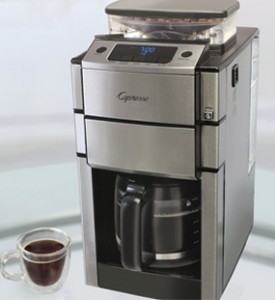 Capresso offers customers a line of innovative coffee makers, coffee grinders, espresso machines, milk frothers, ice tea makers, water kettles and care products. They carry products that feature many different designs qualities including: ease of use, multi-language LED displays, space and energy-saving, and high-end. No matter which machine you choose, Capresso believes it should be a great compliment to your kitchen. "Making great coffee requires more than skill." A more detailed Capresso blog post is coming soon!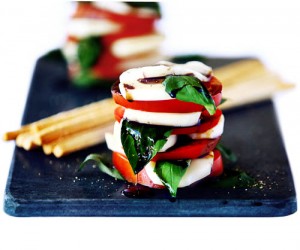 Sparq Home is a unique line of home gourmet housewares made from hand-crafted soapstone. They offer appetizer plates, whisky stones, shot glasses, pizza stones, trivets and more. The great thing about soapstone is that it can be used hot or cold. It will maintain temperatures for quite a while.  Each piece of soapstone is beautiful and one of a kind. Sparq Home entertaining products make great gifts for new home owners, newlyweds or anyone who loves to entertain. Complete review (and giveaway!) of Sparq Home coming soon.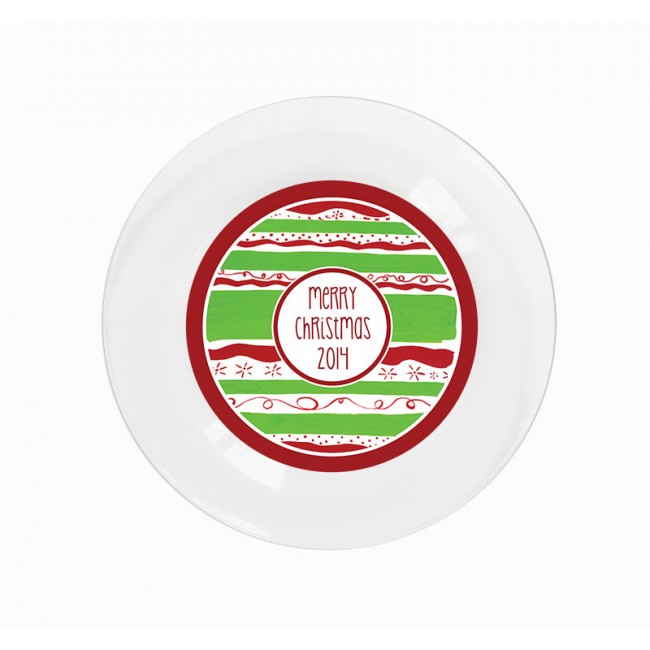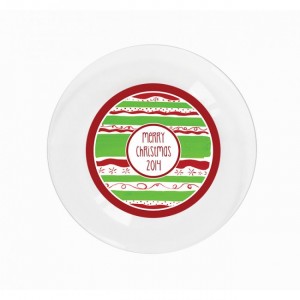 Create UR Plate. This is a company that makes plain clear glass plates and decals that fit in the center of them. You can purchase decals for different seasons and events. These make great gifts for hostesses or entertainers who regularly host parties. They can use the same plates and switch out the decals based on the holiday or event and have festive, reusable dishes. You can even create your own decals so they are personalized for your wedding, anniversary or other event. Right now they have a sale going where you can save 25% off of Thanksgiving and Christmas designs if you use the code Turkey25! Full review coming soon.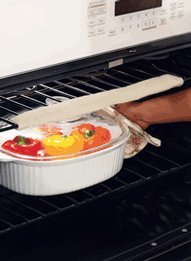 Oven Rack Guard from JAZ Innovations. Anyone who spends a lot of time in the oven should have a set of Oven Rack Guards. These snap over the end of your oven rack and are 18″ long. They can stay in your oven between uses and are designed to be there as a buffer between your forearm and the oven rack as you get dishes in and out of the oven. Anyone who has accidentally bumped up against a scorching hot oven rack will appreciate these guards. They are about $19 for a set of two and make a great gift for any cook.
Win it: Mealtime Magic Cookbook. Giveaway ends 11/25/2014. US only.


Hi there! I am Emily Evert, the owner of Emily Reviews. I am 28 and live in a small town in Michigan with my boyfriend Ryan and our two pugs. I have a large family and I adore my nieces and nephews. I love reading memoirs, and learning about child development and psychology. I love watching The Game of Thrones, Teen Mom, Sister Wives and Veep. I like listening to Jason Isbell, John Prine, and other alt-country or Americana music. I created Emily Reviews as a creative outlet to share my life and the products that I love with others.
This post currently has 4 responses.