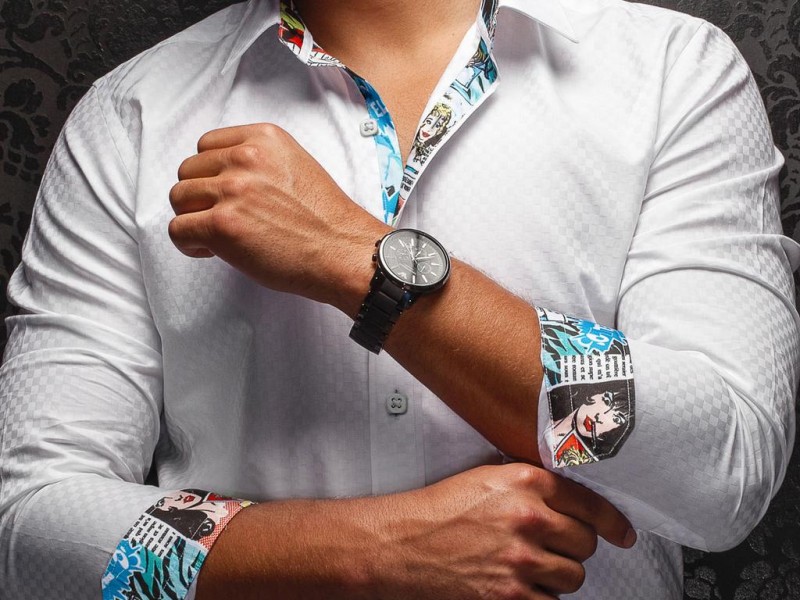 Thank you Jax Everett
for providing me with a product to review, free of charge,
and for sponsoring this giveaway.
These are my own honest opinions.
It can be difficult and frustrating to find clothes that fit well for men who are 5'9". Luckily, there's Jax Everett. This wonderful brand of men's clothing focusses exclusively on providing men on smaller stature clothes that actually fit the way they should!
They are very decidated and went out of their way to create the perfect clothes by measuring men from all over the country and taking into account every little detail from armhole size to sleeve length. They also make sure to consult with their customers for feedback in order to create clothes that follow trends and that men actually want to wear. They didn't want to compromise on quality either and work with the same fabrics and factories as luxury brands all over the world.
At present time, Jax Everett offers dress shirts, graphic t-shirts and sweaters. Their products are sold exclusively online and they are regularly adding new products on their website so keep an eye out for more elegant and trendy clothes.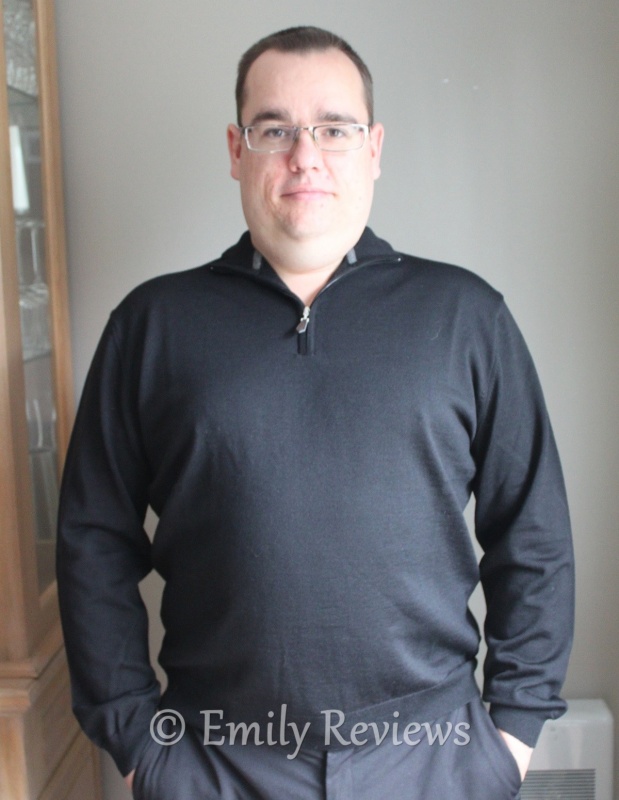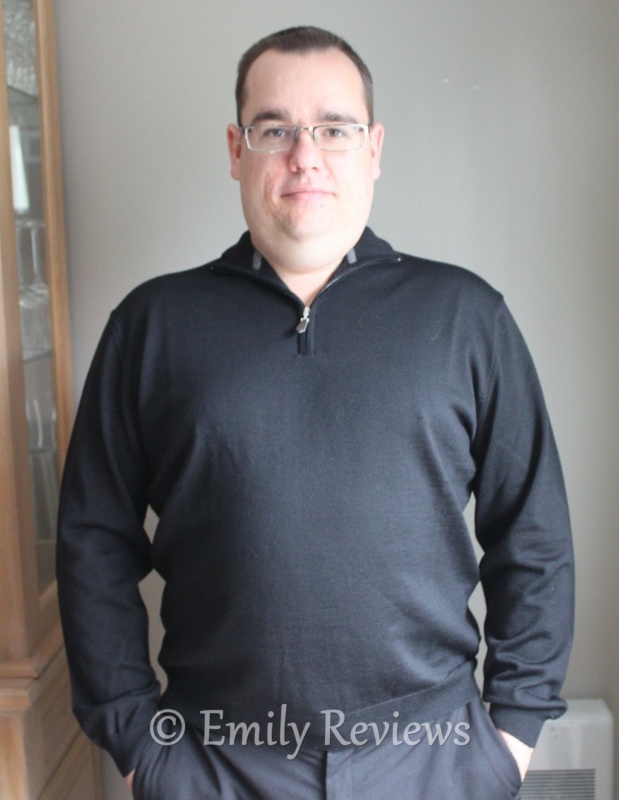 For this review, I received the beautiful Dylan sweater for my husband. It comes in 2 colors: Catalina Blue and Onyx (black). I chose Onxy because it figured it would become a classic in his wardrobe, just like women have their little black dress. This sweater is made in Italy using luxurious 100% Autralian extra-fine merino wool. The result is an ultra soft and lightweight sweater that is very elegant.
In terms of care, to keep this gorgeous sweater in good condition, it should be dry cleaned or hand washed in cold water. It should be laid flat or blocked to dry (which means laid out flat in the desired shape and left to air dry). This way, the merino wool won't stretch out of shape and the fibers won't get prematurely damaged
In terms of fit, the overall length and the length of the sleeves are perfect. There isn't a lot of extra fabric so no need to roll up the sleeves and such. My husband is 5'8" though so for men who are a few inches shorter, the sleeves might have a little bit more of extra fabric but still a lot less than a typical sweater. It definitely something he'll be comfortable wearing throughout the winter, whether we're going out with friends, going to a more formal family reunion, or just spending the day at home with the girls.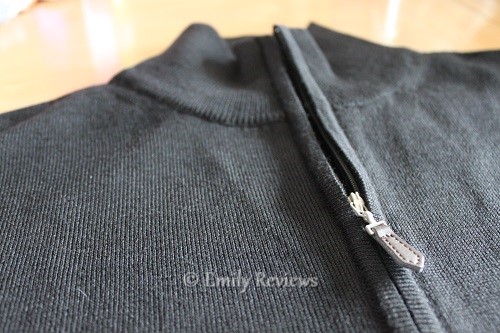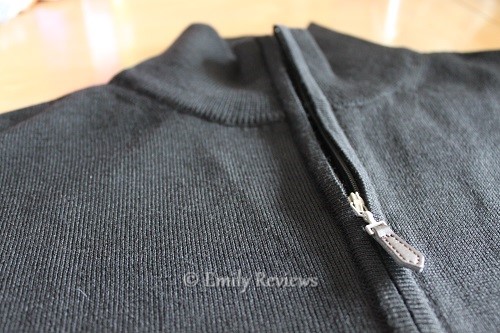 Find Out More: Head over to Jax Everett to see for yourself the great selection of clothes tailored for men 5'9" and under they offer. They have many great styles and colors to choose from.
Connect: Jax Everett is connected! Don't forget to like them on Facebook and follow them on Twitter, Pinterest and Instagram for all the latest news and promotions.

Giveaway: Jax Everett is generously offering one of our lucky readers a beatiful Dylan sweater in Onyx (black) just like the one I reviewed. The giveaway is open to the US and will end December 6th. For your chance to win, enter the Giveaway Tools below. Good luck!


This post currently has 4 responses.