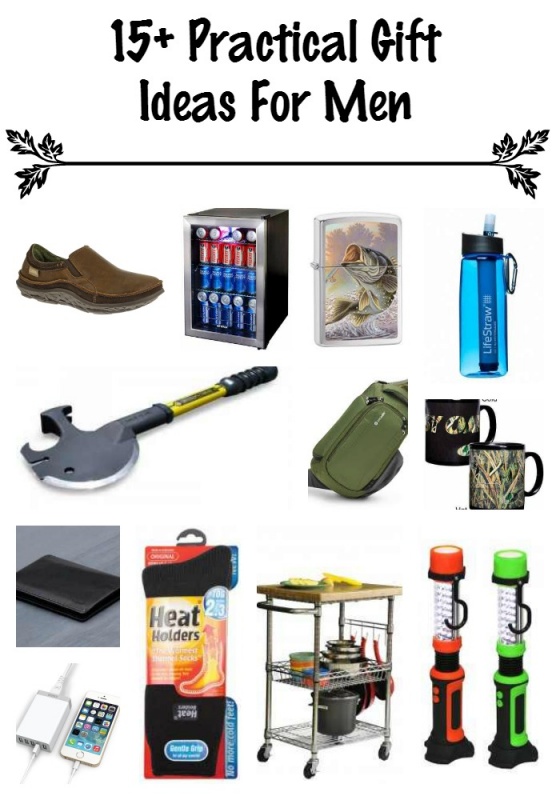 Emily Reviews writers were provided with product samples. All opinions are our own.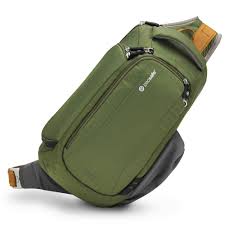 The number 1 concern when travelling is the safety of our belongings. Pacsafe designs bags with innovative safety features to protect our valuables from thieves, pickpockets, identity thieves, bag and strap slashers. Pacsafe brings peace of mind to travellers, commuters, and explorers all around the world. They just launched their new Camsafe V collection featuring 11 bags including Camsafe V9 Camera Sling Pack. This pack is designed for easy access and can fit most DSLR cameras plus 2 standard lenses. It has many compartments to organize small items. It also has a rain cover. This pack has many anti-theft features: carrysafe slashguard strap, dual release security buckle, eXomesh slashguard, RFIDsafe blocking pockets and material, smart zipper security. Here is my review of the V9 Camera Sling Pack and the LS50 Cross Body Purse.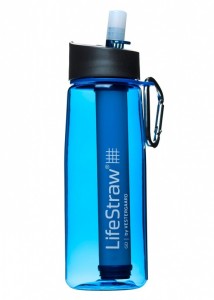 Turn water from a river or pond into clean drinking water with the amazing LifeStraw Go! This refillable water bottle has one of the most advanced filtration systems which allows you to fill your bottle up and start drinking right away through the straw-like filter. No chemicals, no bad taste, only clean and safe drinking water. Given that it was designed as an emergency response tool for people to filter their contaminated water after a natural disaster, LifeStraw technology 99.9% of waterborne bacteria and protozoa. It also reduced muddiness. Since it requires no electrical power or battery, it is the ultimate solution  for people who hike, hunt, run, or camp in remote areas. It's also great when you travel to other countries and don't want to get sick from drinking the water there.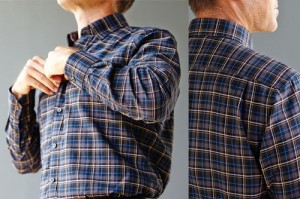 It can be a real challenge to find clothes that fit well for men who are 5'9" and under. Either the shirt is too long or the sleeves are too long, it's never quite right. Obviously, wearing clothes that are too big can make a man look even shorter than he actually is. Fortunately, Jax Everett decided to tackle this by creating clothes specifically for men who are 5'9" and under. And because they are passionate about fashion and style, they decided to offer the best of the best and work with the same luxurious materials and factories used by the most reputable brands of men fashion. The result is high-quality, well-designed clothes that actually fit well! They offer dress shirts, fun graphic tees, oh-so-soft merino wool sweaters. See my full Jax Everett review which includes a giveaway that ends 12/6/2014.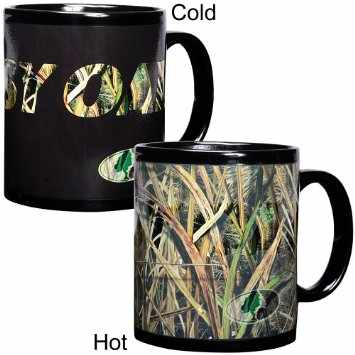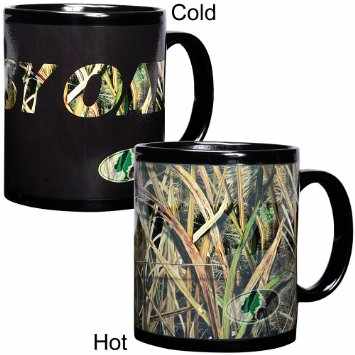 Havercamp Camo gear. From camo mugs that change colors when hot, to grill aprons, pens, pencils and Christmas ornaments – Havercamp has a range of practical gift ideas that any camo lover would enjoy. I know a lot of practical men who love to hunt and like camo print but don't really have a long wish list. For men like that, Havercamp's gear is perfect. I plan to give my brother the Havercamp Hot Camo Changing Mug. He drinks coffee and likes camo so I know he'll get use out of it. The camouflage pens, pencils and bottle openers would make great stocking stuffers!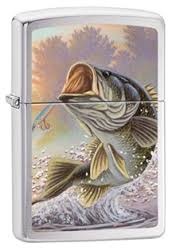 Seth Spradlin Bass Zippo. I am a huge fan of the Zippo brand because their lighters are made really well and last a long time. They guarantee their lighters so if they do break they'll repair them. My dad is a really practical guy who doesn't really ever want anything in particular, so he can be hard to shop for. He uses a wood stove to heat his house and often has bonfires so he gets a fair amount of use out of lighters. He likes to bass fish so the Seth Spradlin Bass Zippo is perfect for him. If the man in your life isn't into bass fishing, check out the other Zippo designs as they have tons to choose from. You can even create your own if you want to customize one. Read my full Zippo Review for more details.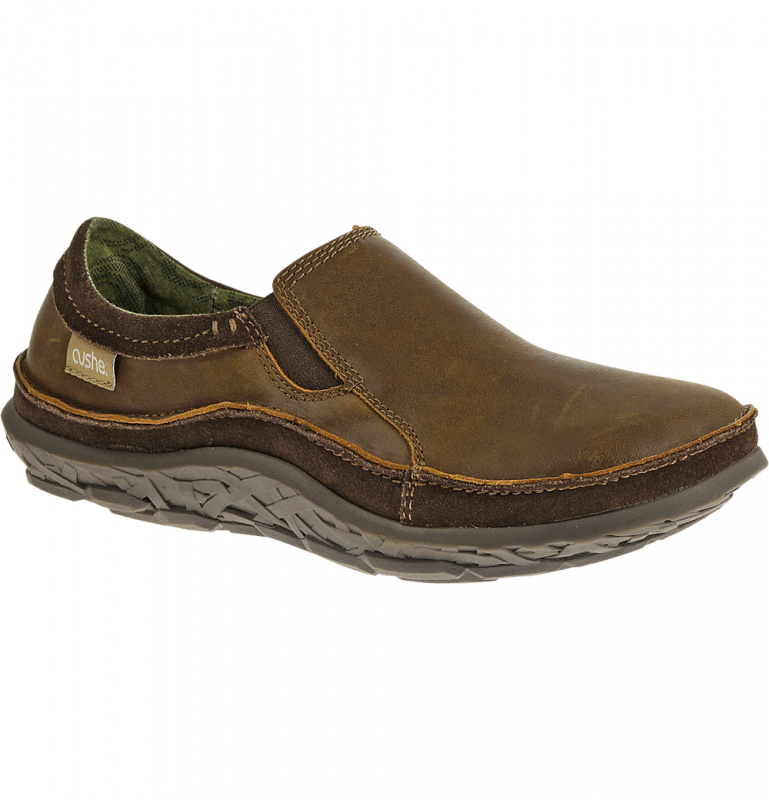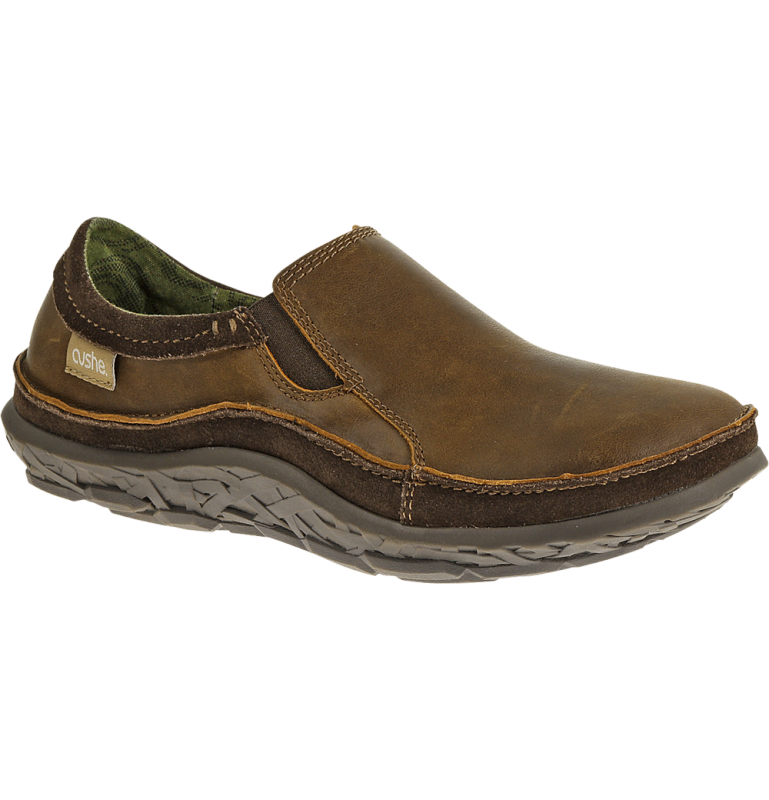 Cushe Slip On Shoes. My boyfriend would walk the soles off of his only pair of shoes before giving in and shopping for a new pair if I didn't push him. Eventually I realized this was because he finds older shoes more comfortable because they're broken in. If you have a man who likes comfortable shoes, Cushe brand shoes are a must-see. The brand is pronounced "cushy" and designed to "make sure that even that first time wear feels like an old favorite". The Dawn Patrol Slippers are Ryan's new favorite. They're lightweight, easy to put on, wide, and have thick comfy soles. For more details read my full Cushe Shoes Review.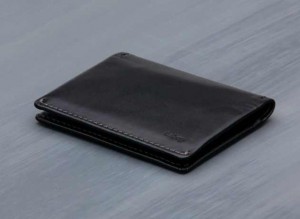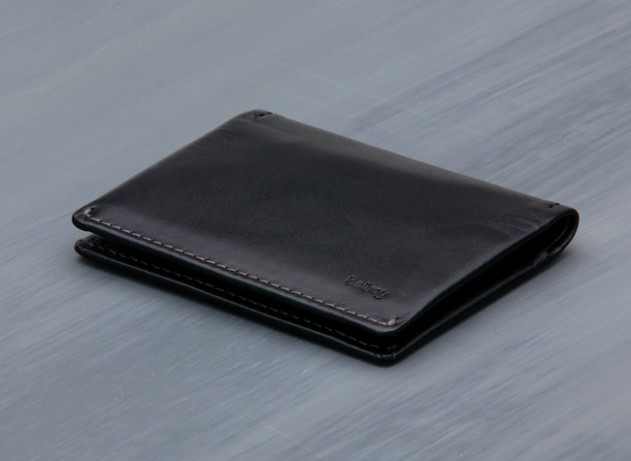 Bellroy Slim Sleeve Wallet. Wallets are another item that my boyfriend likes to wear out before replacing. As a result, I like to buy him a quality wallet that will last as long as possible when we do purchase one. This time I went with the Bellroy Slim Sleeve Wallet. It can hold up to about 12 cards, comes with a 3 year warranty and is designed to NOT be bulky. I was surprised at how slim the wallet looks in person – it's much thinner than Ryan's old wallet was (less than half as thick?) but it holds everything he needs. I'm sure it's better for his back to not have such a thick wallet in his pocket anymore! Full review coming soon.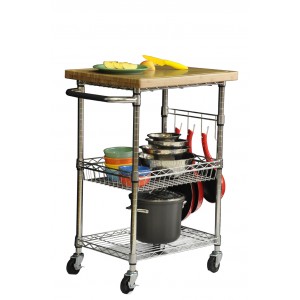 The Trinity EcoStorage Bamboo Kitchen Cart offers two shelves, one basket, and a removable 20″ x 24″ x 1.5″ solid bamboo cutting board.  The swivel wheels offer mobility while the side bar and hooks offer extra storage.  A perfect addition to the kitchen, laundry room, pantry, or anywhere else you need it.  Trinity also offers many other storage solutions for the home and garage so be sure to head over and learn more about all they offer.  Their site is filled with quality products that are useful 365 days out of the year and would make a great gift this Christmas.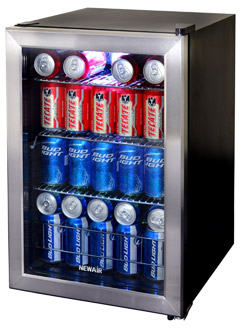 A gift that gets used is a gift worth giving. The NewAir AB-850 84 Can Beverage Cooler is sure to be a hit.  Perfect for the house, home bar, garage, dorm room, or even "man cave", this beverage cooler would make a great gift under the tree this Christmas.  The removable racks offer custom storage while the interior LED light gives off the perfect glow.  There is an adjustable temperature control inside for optimal cooling preferences.  This Beverage Cooler has a compact design while offering the ability to house 84 – 12 ounce cans.  Sleek, black sides with an open view see through front makes this a great addition to any room.  Head over to NewAir to view all the products they offer.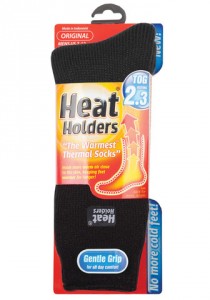 Heat Holders is a line of products designed to keep you warm in cold and freezing temperatures. Heat Holders apparel items are fabricated with advanced insulating yarn and long loop thermal pile to help hold warm air against your skin. The acrylic yarn helps wick away moisture keeping you warm and dry. Heat Holders currently offer items for men, women and kids; it includes, socks, hats, mittens and leggings. Heat Holders are a perfect for active outdoors people.
Ariat offers high quality footwear and apparel for men, women and kids. The company began with equestrian wear and has expanded in popularity from there. Ariat has always focused on design, innovation and technology. They believe you should play as hard as you work. Ariat strives to make products that keep up with your demands and support your performance. My full Ariat review will be published soon.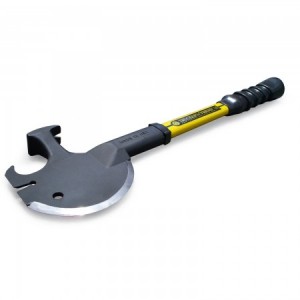 Innovation Factory creates serious tools for serious jobs. They design tools that serve multiple purposes are ergonomically correct for your comfort and ease of use. Innovation Factory offers a Trucker's Friend, Rescue Tool, Ice Scraper, Snow Mover and tool accessories. These tools help you get the job done quickly and efficiently. Innovation Factory tools are made in the USA and have a life-time guarantee. For my complete review of Innovation Factory, please click here.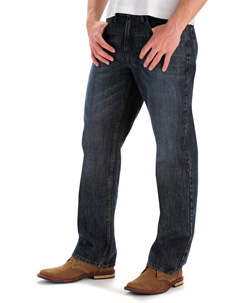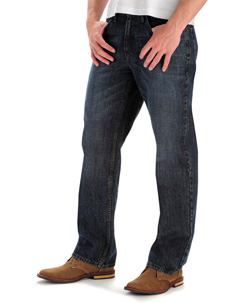 Since their beginning in 1889, Lee Jeans has been a leader in the denim business. They are dedicated to denim wear, work wear and casual wear. Lee Jeans offers pants, jackets and shirts for men, women and kids. They carry a wide array of fits, styles, finishes, and features. Lee Jeans are fashionable and functional, making them a great holiday gift. Come back on November 30th for my full Lee Jeans review.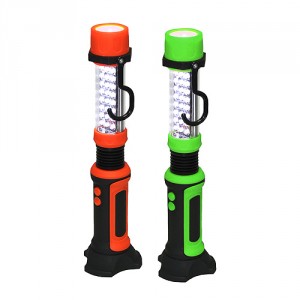 GRIP: Grand Rapids Industrial Products offers a large selection of tools and general merchandise. They carry over 1,500 hand tools, household items, automotive products, air tools, wood-working supplies, camping gear and more. The team at GRIP has a strong desire to earn your support as a customer for life. They work to earn your trust with quality products, competitive prices and outstanding service. GRIP tools make great stocking stuffers for both men and women. Full GRIP review coming soon.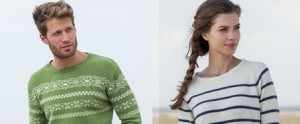 WoolOvers specializes in wool, cotton and cashmere knitwear for men and women. Their products are made with 100% natural fibers in five signature fabrics.  WoolOvers currently carries more than 160 styles of sweaters and cardigans, in 180 different color combinations. Their apparel items are both fashionable and functional. They not only look great on, but also help to keep you warm and comfortable. For my complete WoolOvers USA review, come back soon.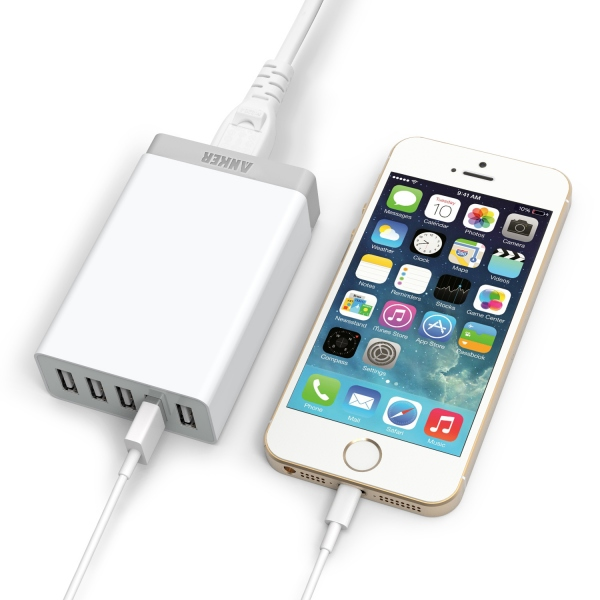 ANKER has great products for the tech-lover in your life, especially their USB products with PowerIQ™ technology. ANKER has a 5-port USB Desktop Charger, that makes charging USB devices easy and simple. Rather than having several USB adapters ready, control some of the clutter with the USB 5-port Desktop Charger. One plug gives you the ability to charge up to five different USB devices. And with their PowerIQ™ technology, the charger identifies each devices to allow for the fastest, most efficient charging of any device, with any operating system. Help keep the tech-lover in your life plugged-in with an ANKER charger.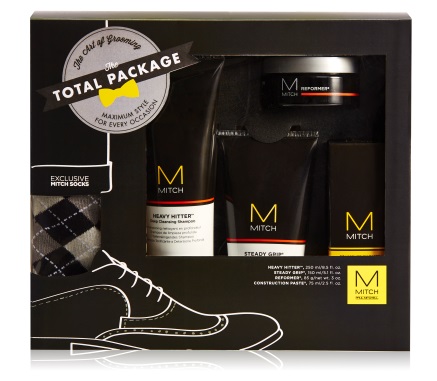 Paul Mitchell is a well-known, trusted brand in hair care, and their line now extends to men. Give great, high quality hair care products designed just for men with the Paul Mitchell Art of Grooming Gift Set. The Gift Set comes complete with Mitch Heavy Hitter 2-in-1 Shampoo and Conditioner, Reformer Matte Finish Texturizer, Mitch Construction Paste Mesh Styler, Mitch Steady Grip Natural Shine Gel, and exclusive Mitch Socks. It has everything a man needs to groom and style any type of hair, and would make a great gift this holiday season.


Hi there! I am Emily Evert, the owner of Emily Reviews. I am 28 and live in a small town in Michigan with my boyfriend Ryan and our two pugs. I have a large family and I adore my nieces and nephews. I love reading memoirs, and learning about child development and psychology. I love watching The Game of Thrones, Teen Mom, Sister Wives and Veep. I like listening to Jason Isbell, John Prine, and other alt-country or Americana music. I created Emily Reviews as a creative outlet to share my life and the products that I love with others.
This post currently has 2 responses.