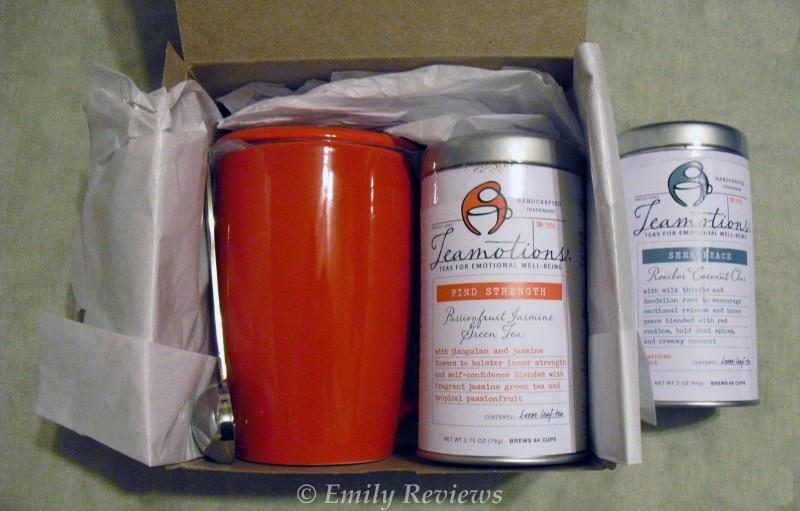 I received products from Teamotions for this review. All opinions are my own.
I love a good cup of tea. It's a great pick-me-up in the morning, or a stress reliever in the evening, and it's great for warming up during this cold weather. Whatever the reason, I can always enjoy a good cup of tea. Teamotions is a line of tea that naturally support health and well being. They carry a line of loose leaf tea that has a variety of benefits, and would make a great gift this holiday season! I was very excited to be able to try out some tea from Teamotions.
I received the following from Teamotions: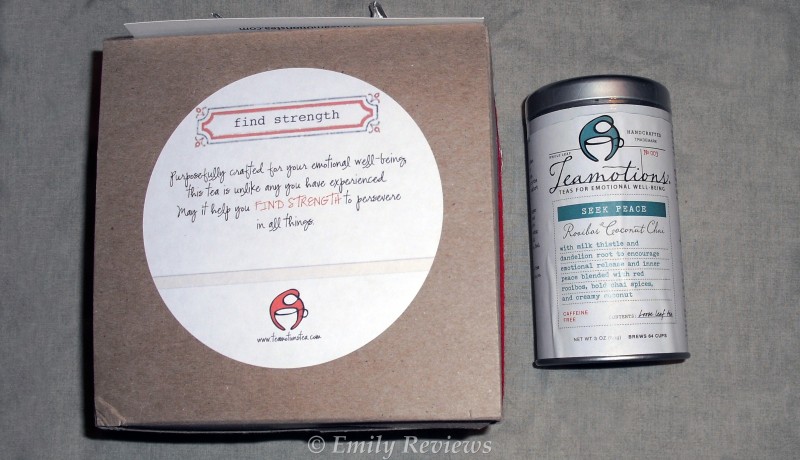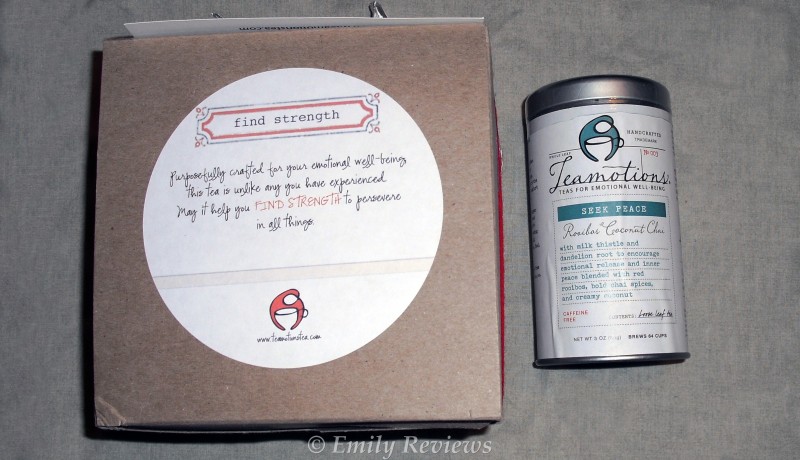 I received the Find Strength Gift Box, which contains the Find Strength Passionfruit Jasmine Green Tea with jasmine green tea, jiaogulan, jasmine flowers, safflowers, marigolds, and natural flavors, along with a Tea Mug, Infuser, and Perfect Tea Scoop. I also received a Seek Peace tin. Seek Peace is a naturally caffeine free Rooibos Coconut Chai that contains rooibos, cardamom, ginger, cinnamon, cloves, dandelion root, milk thistle, coconut, black pepper, pink peppercorn, neem leaf, and natural flavors.
The Teamotions gift boxes are really great, as they include everything you need to brew the loose leaf tea.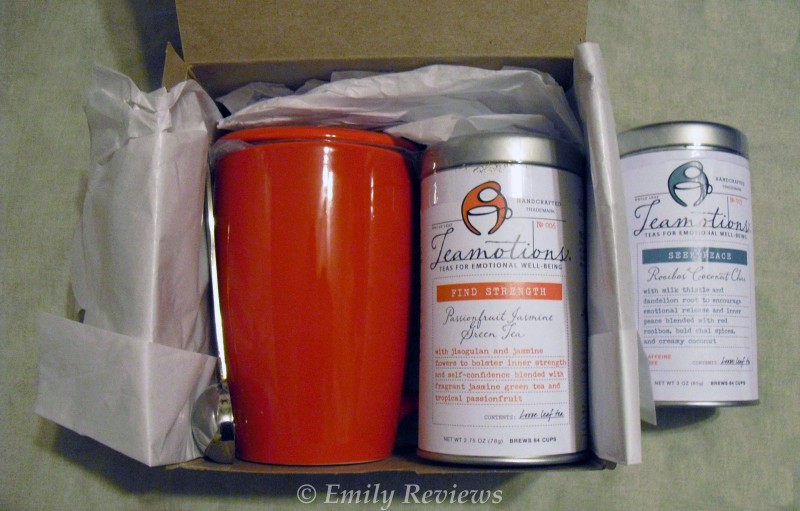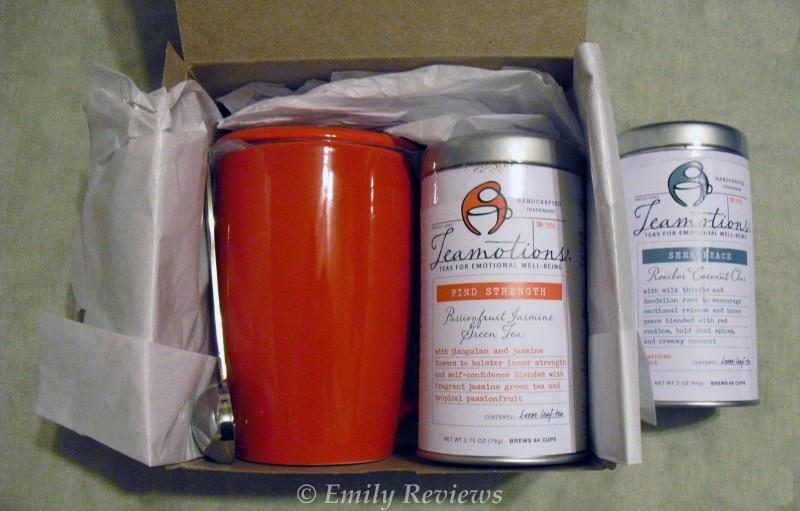 The Tea Mug and Infuser that come with the gift box work perfectly together to brew the perfect cup of tea, and the Perfect Tea Scoop ensures you get just the right amount of tea every time.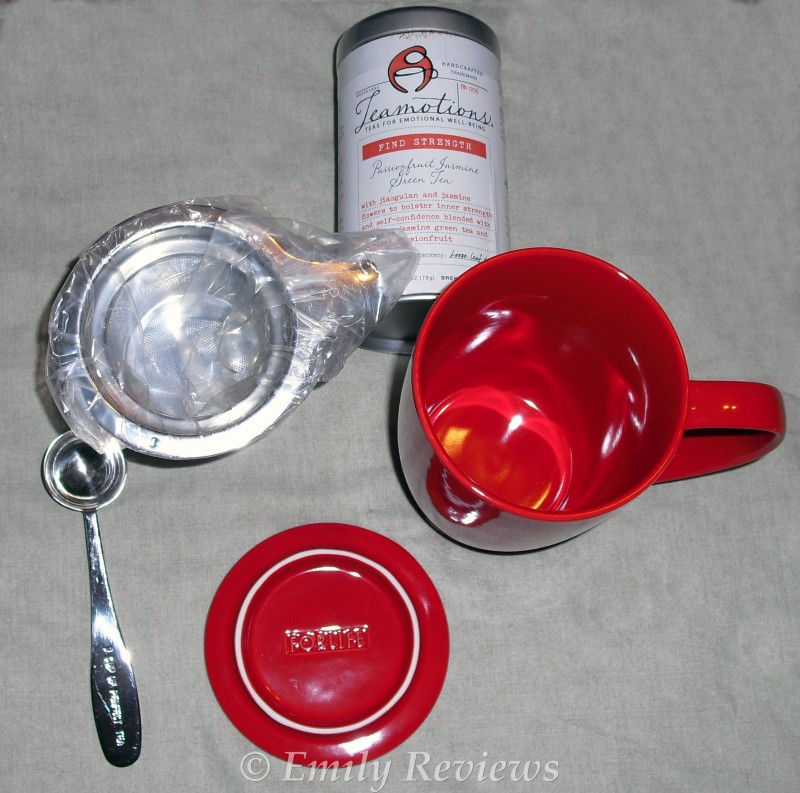 All you have to do is scoop up tea with the Perfect Tea Scoop and put it in the infuser, which sits perfectly inside the mug. Then you pour hot water over it, cover the mug with the lid and let the tea steep. After 3 minutes, you have a perfect cup of tea!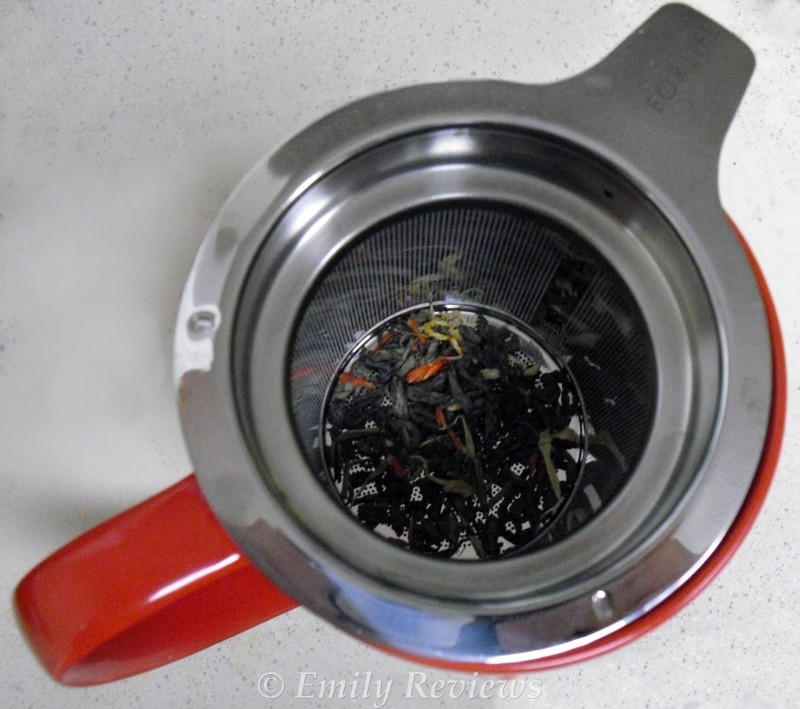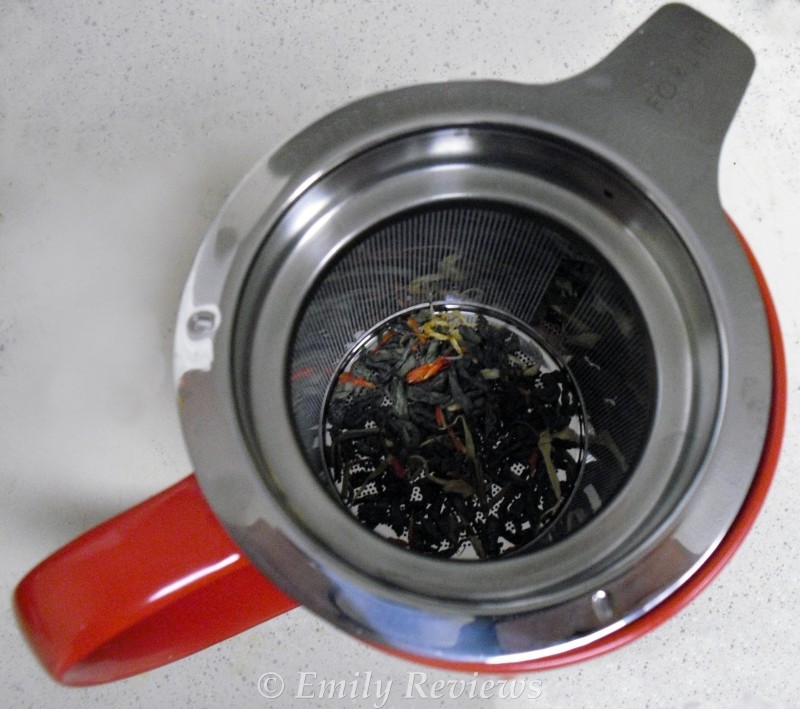 The Teamotions tea itself is really high quality, and have a very unique affect. Teamotions tea are made with unique blends that contain adaptogen herbs. These herbs restore balance, boost immunity, and increase the body's resistance to stress. All teas are made with only whole leaf tea, whole herbs and botanicals, and all natural organic flavorings.
I really enjoyed both of the tea varieties that I received. The Seek Peace Rooibos Coconut Chai was really relaxing, and made my stomach feel good. I found that I really liked it after a meal. The flavor was delicious, with a hint of coconut that wasn't too overpowering. My favorite of the two was the Find Strength Passionfruit Jasmine Green Tea. I love green tea, and have tried many different kinds, but this has been my favorite green tea to date. It has a delicious green tea flavor without any of the bitterness that you can get from other brands. It also has a really complimentary fruity, passionfruit flavor that makes this tea a really unique blend. I found it energizing and stress-relieving.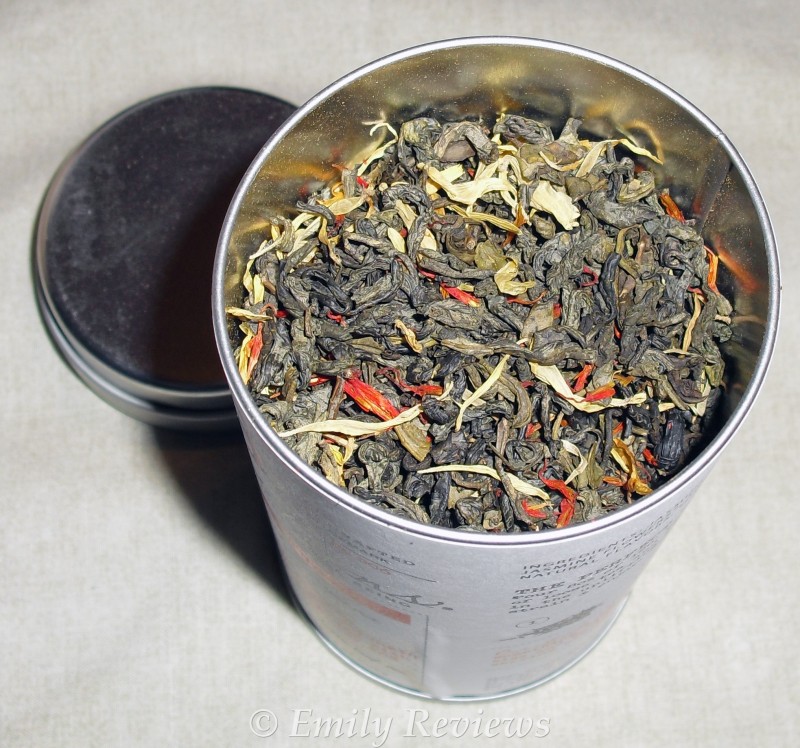 Overall, I really enjoyed my loose leaf tea from Teamotions. The gift box contained everything I needed to make a perfect cup of tea, and the tea itself was delicious. A Teamotions gift box, or tea would make a great gift this holiday season for any tea lover in your life!
Buy it: You can buy the gift box or tea seen here, along with many other flavors of tea online at the Teamotions Wesbite.
Connect: You can connect with Teamotions on their Facebook, and Twitter.
Win it: One lucky reader will get to win a 6 pack sampler of all of the original Teamotions Flavors. Each sampler contains 3 servings of tea per blend, and would make a great gift! This giveaway is open to US Residents 18 years of age and older. This giveaway ends on November 11, 2014 at 11:59 PM EST. To enter, simply fill out the Giveaway Tools form below. Good luck!



This post currently has 4 responses.