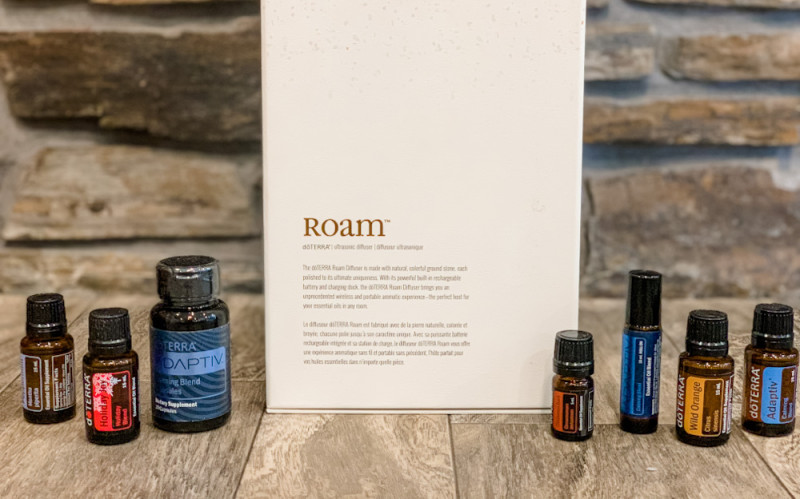 This 'Relieving Holiday Stress and Holiday Scents With dōTERRA' post is sponsored by dōTERRA. As always, all opinions are my own.
It's no secret that the holiday season can be very STRESSFUL! If you're not careful, stress and depression can ruin your holidays and hurt your health. So this year, we're sharing a variety of simple ways to help relieve your holiday stress.
Relieving Holiday Stress and Holiday Scents With dōTERRA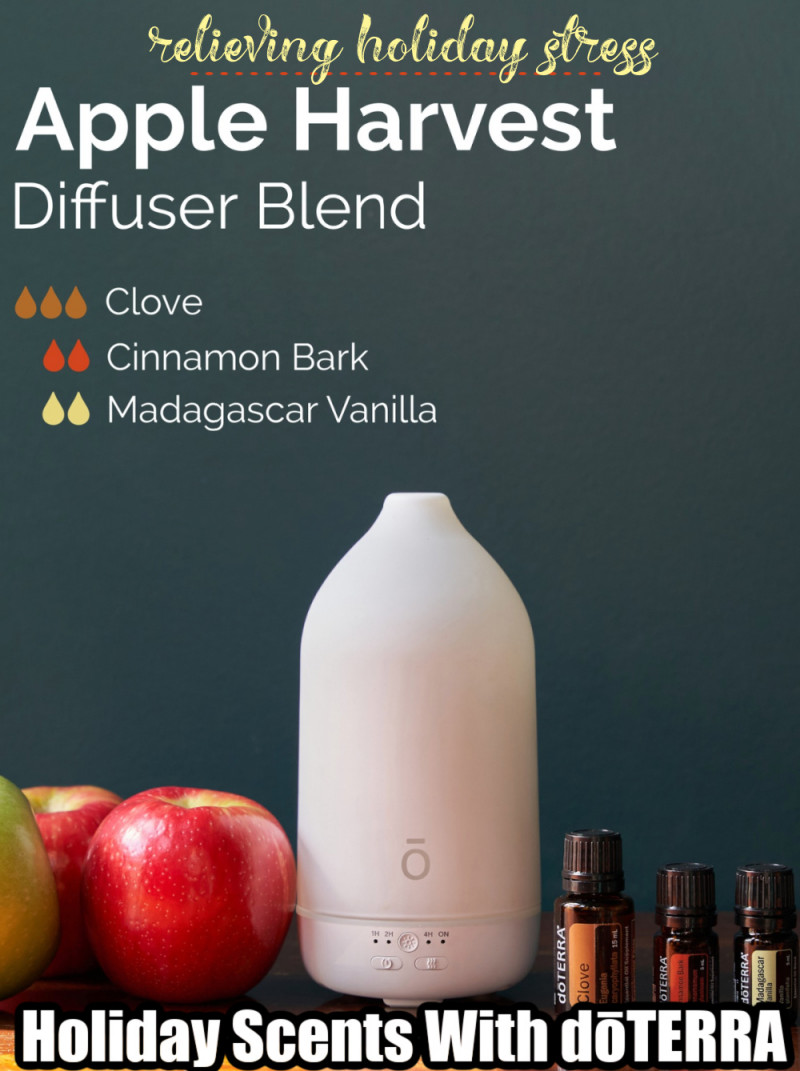 There are many steps you can take to start the holiday season off right. Take a look at a few we've shared below:
Realistic Expectations
I suggest the first step be to set a realistic expectation about what's to come. If you've had some big life changes or illness, give yourself some grace. Don't worry about making this year perfect or Pinterest worthy. Stressing over creating an impeccable tree and magazine worthy decor just isn't worth it. Instead, put those images out of your mind and create a cozy space that makes you feel great without going overboard.
Make A List
Next, sit down now and make a plan. Did you know that planning ahead and seeking support can help ward off stress and depression. Make a list of what you'd like to do, see, and accomplish as well as a project a timeline for when you'd like to see it all happen. Having a visual checklist is so handy and helps people accomplish things faster. Being able to cross things off the list is also a great way to boost your mood and make you smile.
Ask For Help
You know what? It's OKAY to ask for help! I know that goes against my every fiber personally, but over the years, I've found that I can release so much stress if I just ask for a little help from time to time. And most often, people are able, willing, and HAPPY to lend a hand! This is especially true during the holiday season.

Relieve Stress And Create An Inviting Environment With Essential Oils
Finally, make your home smell wonderful with the help of dōTERRA Oils and a Diffuser. Aromatherapy can be a natural remedy for stress relief. To put it simply, essential oil diffusers work by emitting essential oils into the air. This means you can inhale and absorb the benefits into your body, which can aid relaxation but also works wonders for your senses. If you're looking to relax after a stressful day, diffusing essential oils can make all the difference. Plus, it's the SIMPLEST way to make your home look and feel inviting, clean, and festive.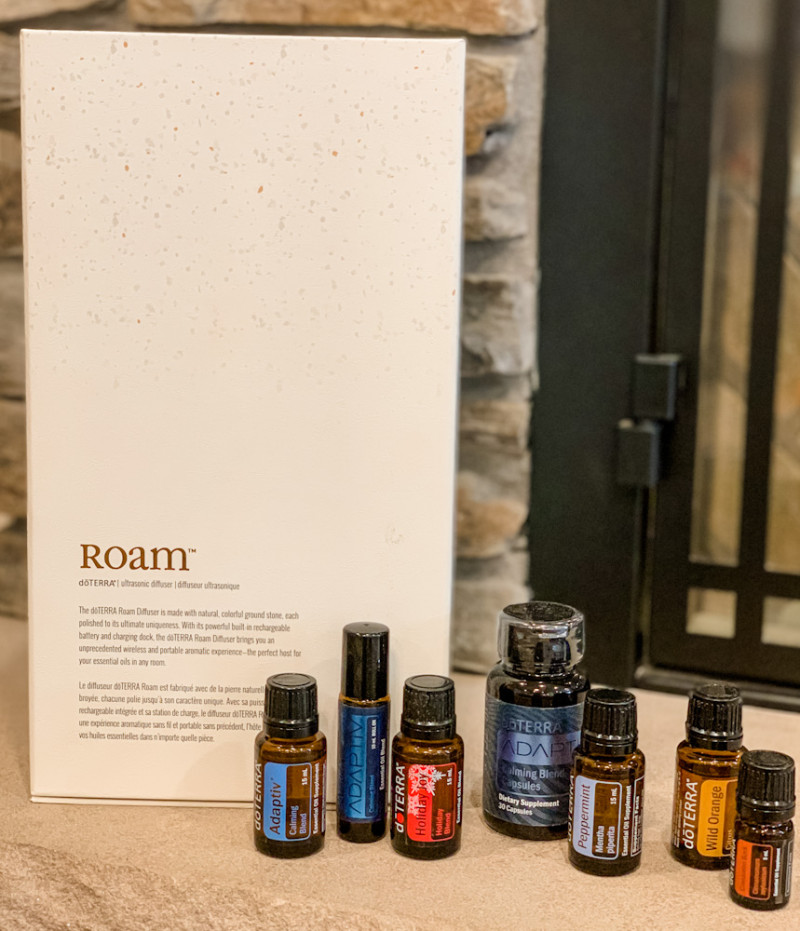 Holiday Scents With dōTERRA — Perfect For Relieving Holiday Stress
I've been using dōTERRA essential oils for years and absolutely love them. If you're new to the concept of oils, be sure to check them out. dōTERRA produces and distributes exceptionally high quality CPTG Certified Pure Tested Grade essential oils around the world. The company also offers products that are naturally safe, purely effective, and infused with CPTG essential oils, including personal care and spa products, nutritional supplements, and healthy living products.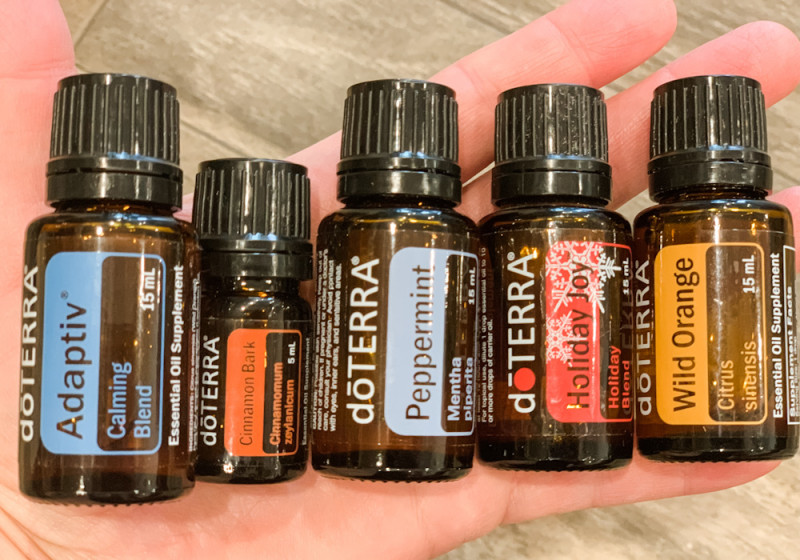 I LOVE when I walk in a home where oils are being diffused. While the chemically filled air fresheners typically give me headaches, pure essential oils do not!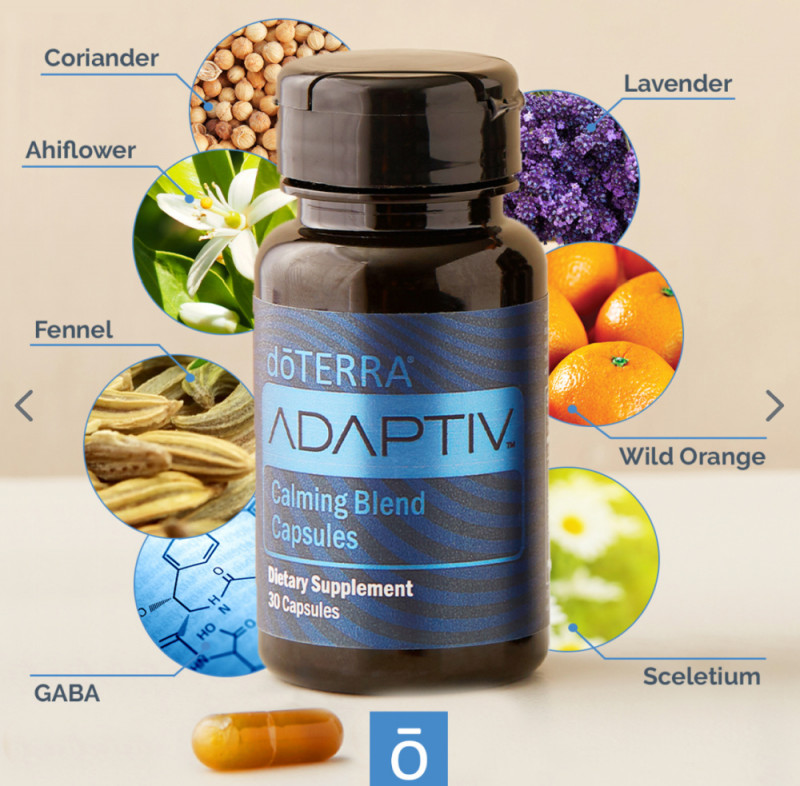 Another great option from dōTERRA is their Adaptiv Capsules Supplements.
dōTERRA Adaptiv Calming Blend Capsules combine the soothing benefits of specifically selected CPTG® essential oils with clinically studied botanicals. A supportive and relaxing formula, this proprietary blend of ingredients helps empower and encourage when adapting to stressful situations or acclimating to new surroundings.* The Adaptiv Calming Blend Capsules are one of the best tools available to help manage the effects of everyday tension, anxious feelings, uneasiness, and worry.
Connect With dōTERRA
Website / Facebook / Instagram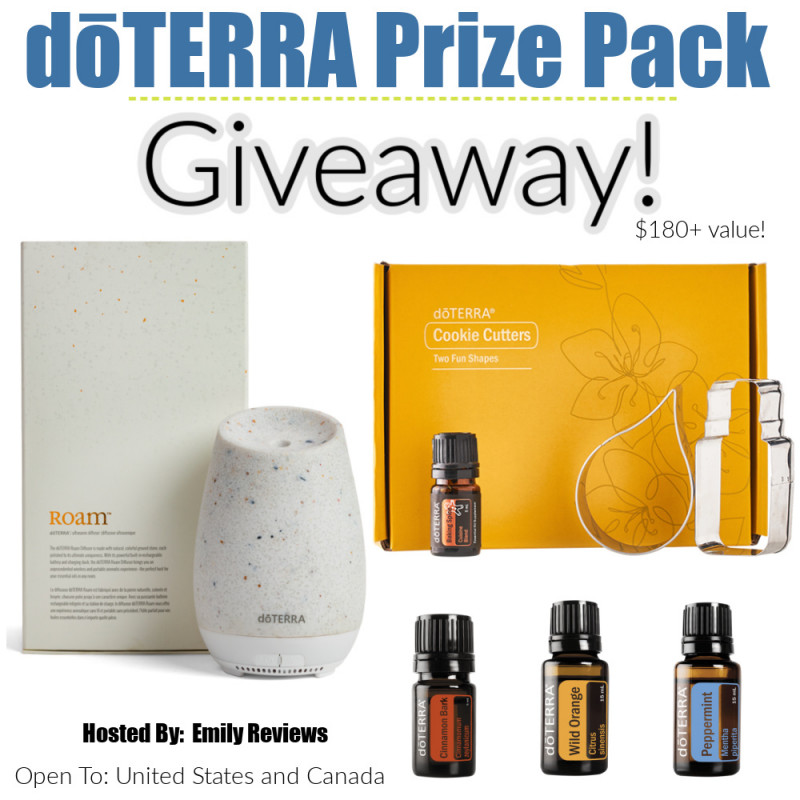 dōTERRA Giveaway
One lucky Emily Reviews reader will win an amazing dōTERRA Holiday Prize Pack consisting of:
This holiday prize pack is valued at $180.67 and the giveaway is open to both the United States and Canada. Just enter the widget below for your chance to win. Good luck!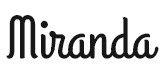 I'm a city girl turned country by my awesome husband and we have three busy boys and two darling daughters. I love spending time with my family, reading Karen Kingsbury novels, and catching up with friends while our kiddos have play dates. I'm blessed beyond measure and can't wait to see what God has in store.
Follow Miranda on Pinterest | Twitter| Blog | Instagram
This post currently has 76 responses.