Back Buddy provided me with a back support pillow for review. All opinions are my own.
The Back Buddy is a pillow designed for pregnant and nursing (or just postpartum) mothers. It can be used in rocking chairs, couches, recliners, etc to provide more support than other chairs would. It's designed to provide comfort and support especially to the lower-back area. It was designed by a chiropractor and helps align the spine properly while sitting.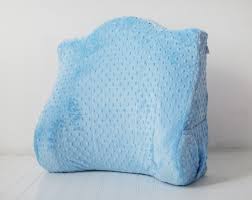 I don't have any children and am not pregnant. However, I spend a lot of time sitting on my futon while blogging or using the computer. My futon doesn't provide good back support so for a while I was experiencing back pain fairly regularly. My futon is quite deep so if I rest my back against the back of the futon, my knees are several inches back from the edge of the futon. As a result, my lower legs and ankles either hang off the edge of the futon or I curl my legs under me or to the side. Because of that, I was also having knee pain. I began looking for a back support pillow to assist with the back pain and came across the Back Buddy. I read reviews on Amazon that were from other non-mothers who found the pillow supportive and helpful for their back pain so I decided to give it a try.
I was happy that it got rid of my back pain but thrilled that it also got rid of my knee pain. The pillow pushes me further out onto the futon so my knees reach the edge of the futon. This way, my legs spend more time in a natural position which eliminates the knee pain.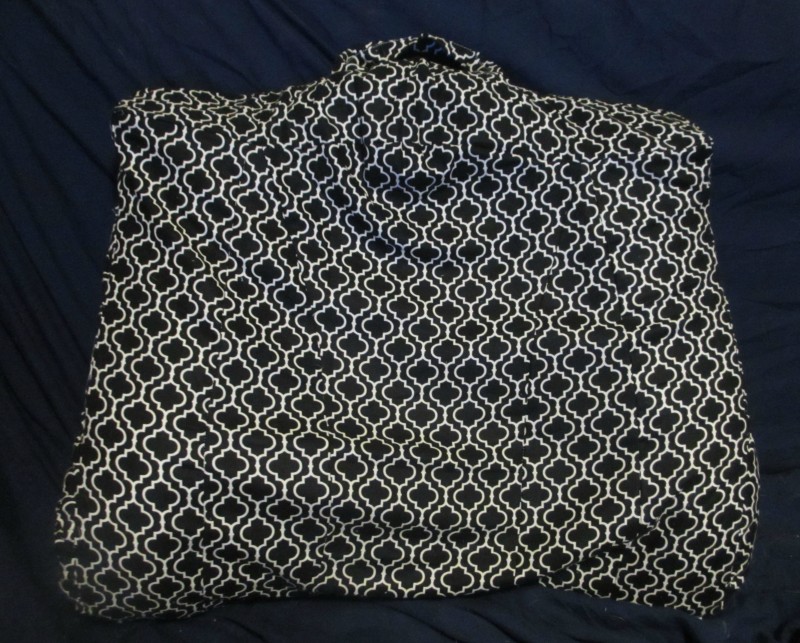 I was worried that the Back Buddy might make me feel uncomfortable while I was using it. I thought that any pillow that forced me to sit in a "proper" way would feel unnatural to me. The Back Buddy is so comfortable for me to use that I completely forget that I'm using it.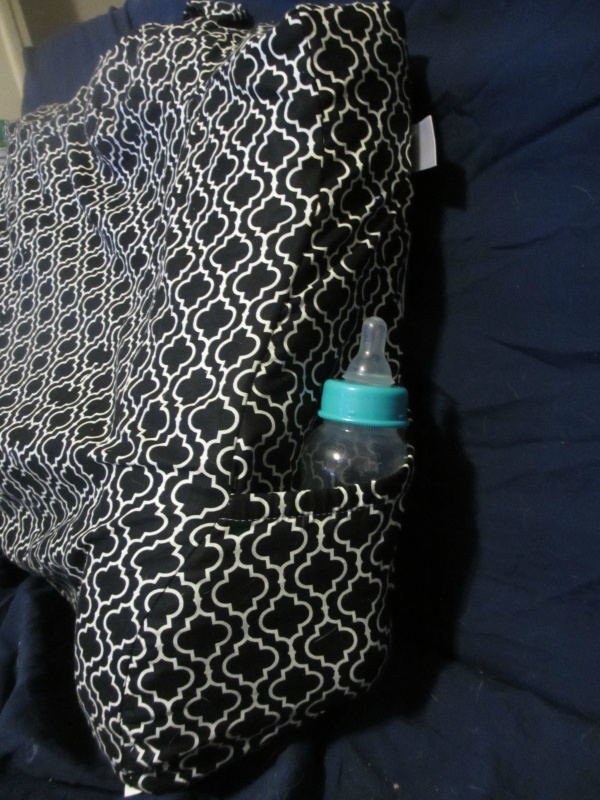 Covers for the Back Buddy are sold separately and come in a few colors. They have elastic openings in the cover that can be used as small pockets to hold a bottle or other small object. I was originally sent a cover that seemed too large for the pillow and wouldn't stay in place. The brand believed my original cover was flawed so they sent me a new one which fit better and stays in place better. I haven't had any spills on the back buddy yet but I like knowing that if I do spill food or a drink on it that I will be able to throw the cover in the wash to clean it up easily.
The Back Buddy would make a great gift for pregnant, nursing or new moms as well as anyone who spends a lot of time using a computer or reading from a couch, recliner or bed and could use the back support.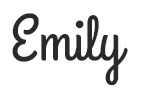 Hi there! I am Emily Evert, the owner of Emily Reviews. I am 28 and live in a small town in Michigan with my boyfriend Ryan and our two pugs. I have a large family and I adore my nieces and nephews. I love reading memoirs, and learning about child development and psychology. I love watching The Game of Thrones, Teen Mom, Sister Wives and Veep. I like listening to Jason Isbell, John Prine, and other alt-country or Americana music. I created Emily Reviews as a creative outlet to share my life and the products that I love with others.
This post currently has 2 responses.