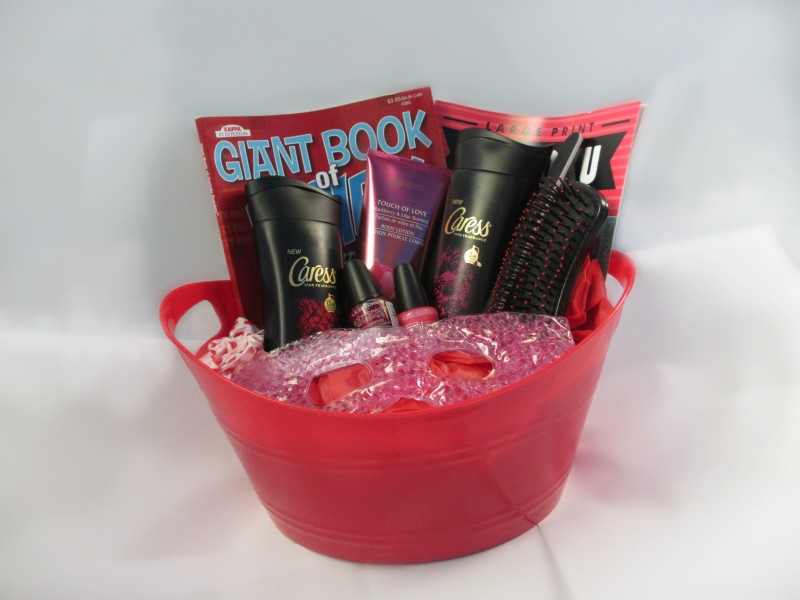 *I was provided with Caress body wash & a gift card in exchange for this blog post. All opinions are my own.
I try to always keep my ears open for my friends or family members to say things like "Ohh I love this." when we're shopping or browsing products online, so I can later use them as gifts. This rarely happens, though and then coming up with a good gift idea falls onto me. With a few people in my life such as my mom and mother in law, I feel like I go back to similar gifts for every gift giving occasion, which makes me wonder if they get bored of the types of things I get them. I had a realization this past Christmas that when I am out of ideas, I should think about the new products that I have bought or been given and love. If I really like a product, my female friends or family members are likely to as well. I tested it out with my mom at Christmas (I got her a sheet set that I had myself and loved the feeling of) and she loved the gift.
Now that mother's day is around the corner, I decided to try out the "give them something I love" idea. I've been brand loyal to Caress body wash for quite a while because I love the scents they offer and the texture is great too. Their body washes leave my skin feel soft and moisturized without feeling like residue is left on my skin. Caress recently released two new body washes in their Caress Forever Body wash collection which are designed to release fragrance for up to 12 hours and they both smell AMAZING. I decided to build a mother's day gift basket based on the bottles of body wash, and I was able to do so for $20!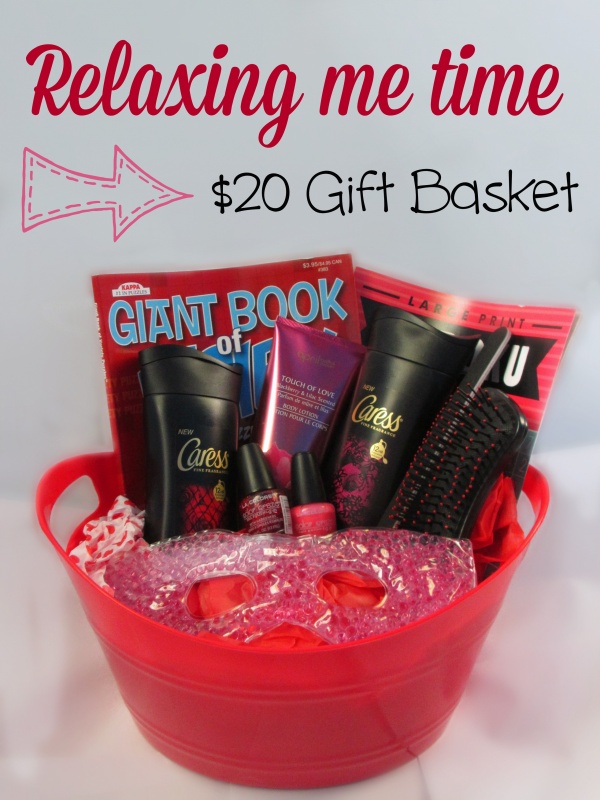 The Caress Forever bottles have a suggested retail value of $3.99 each. I couldn't decide which variety to include in the basket so I decided to just include both. I knew that the one thing most moms in my life REALLY want for mothers day is some me time and some time to just relax. I thought that going with a relaxing spa & me time theme in red would be perfect. I went to my local $1 store to pick up the remaining accessories for my gift basket.
At my local dollar store I picked up a red basket to put everything in, and some tissue paper to help stuff the basket.
I picked up the following items as "pamper yourself" items:
A nail file set
Two nail polish bottles
Lotion
A brush
A set of combs
Then I also picked up a few "kick back and relax" items including:
Two puzzle books
A cooling mask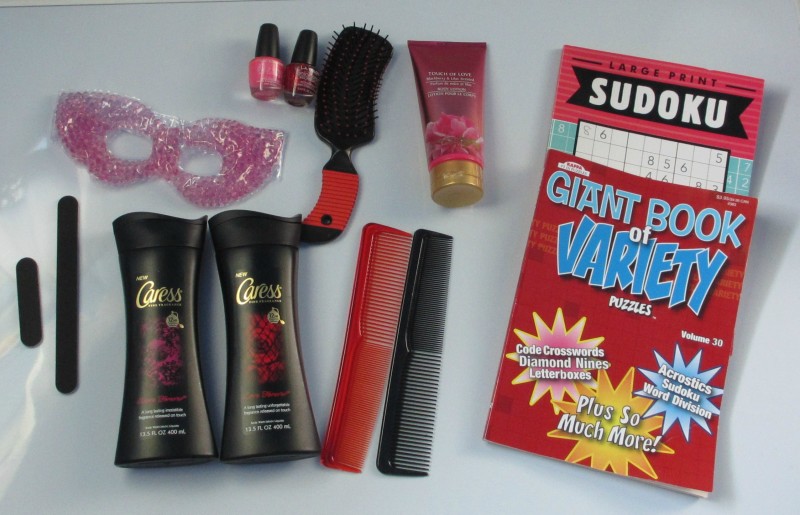 Alternative gift basket stuffers:
A book or magazine
Bath bomb
Facial or foot scrub
Bubble bath
Bath salts
Body spray
Nail brush
Body butter
Nail polish remover
A rice-filled heating pad
Loofah
Lip balm
My total dollar store purchase came to $12.66. The body wash bottles have a suggested retail price of $3.99, so the whole basket was roughly $20.66, which fits perfectly into my budget and I love how I can customize the items included to the recipient.
Do you like to make homemade gift baskets? What would you add to this one to specialize it for a woman in your life?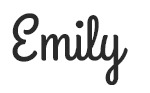 Hi there! I am Emily Evert, the owner of Emily Reviews. I am 28 and live in a small town in Michigan with my boyfriend Ryan and our two pugs. I have a large family and I adore my nieces and nephews. I love reading memoirs, and learning about child development and psychology. I love watching The Game of Thrones, Teen Mom, Sister Wives and Veep. I like listening to Jason Isbell, John Prine, and other alt-country or Americana music. I created Emily Reviews as a creative outlet to share my life and the products that I love with others.
This post currently has 31 responses.