Emily Reviews bloggers have been provided with product samples in exchange for back to school guide inclusion. All opinions are our own.
Back to school season is here! We've had the chance to sample a range of back to school items in the last few weeks including clothing, accessories, backpacks, school supplies and more. Here are our top picks for the back to school season 2015!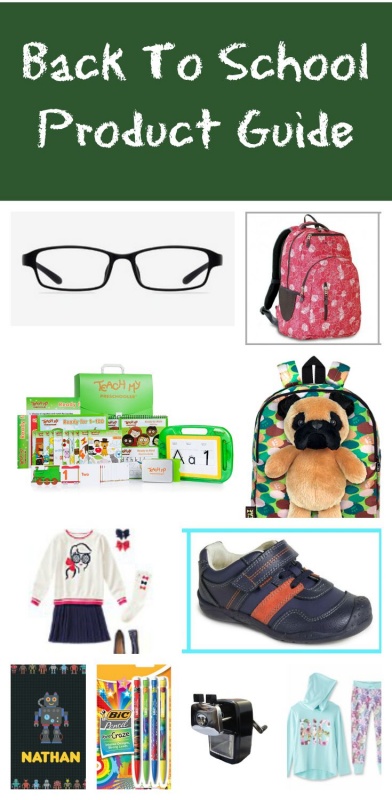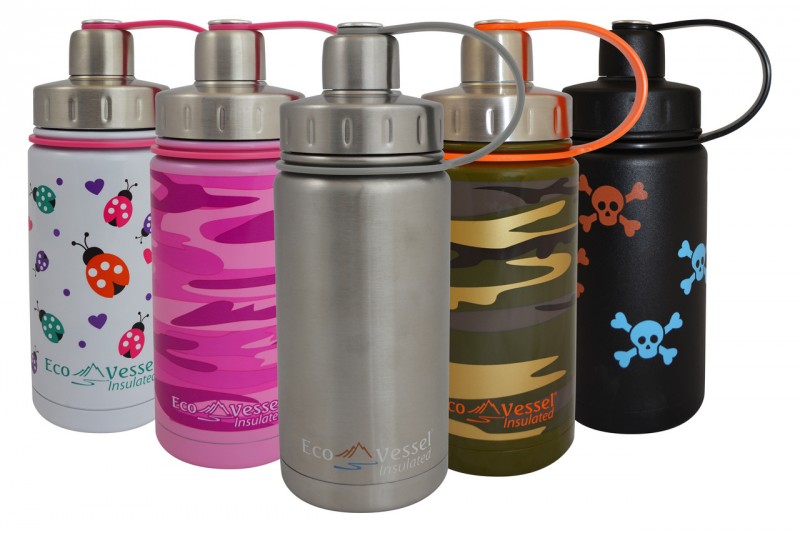 Keep the kids hydrated when they head back to school with an Eco Vessel Kids Triple Twist Stainless Steel Water Bottle.  Built to last with heavy duty construction, these water bottles feature several different designs and an easy to use twist top.  The triple insulation offers optimal conditions to keep beverages ice cold all day long.  My full Eco Vessel Triple Twist Water Bottle will be coming soon!

Find the perfect pair of shoes for any aged child over at pediped. Their high quality advanced designs provide bare foot comfort and sleek style. Perfect for playground fun, pediped even offers some styles that are machine washable. Head over and read my full pediped Review for all the details.
Head back to school this year with the coolest locker around.  LockerLookz makes it easy with their "Design Your Own Locker" tool. Mix, match, move, rearrange, and have a blast creating the perfect locker to suite any style. Fun + Fahsion = LockerLookz. Be sure to check out our full LockerLookz Review for more details and to see our creation.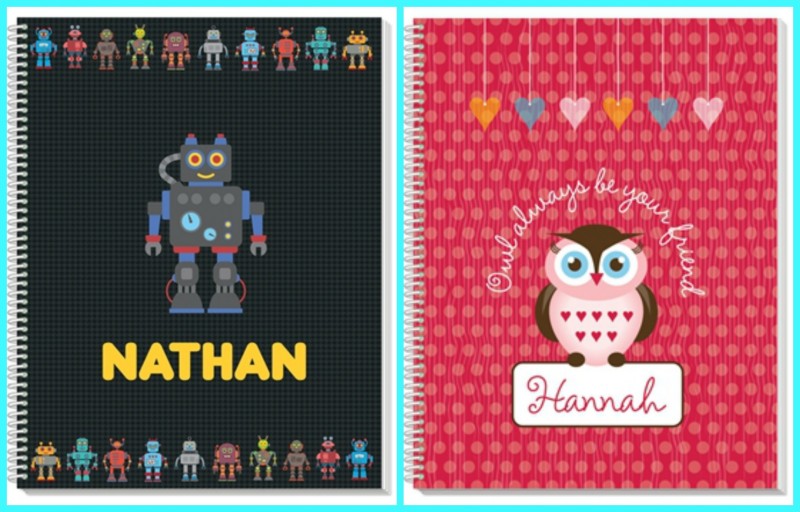 Personalized school supplies from Frecklebox is the perfect way to get kids excited about heading back to school.  High quality notebooks with fun designs on the front and back as well as folders, lunch boxes, clip boards, binders, and more round out lots of fun supplies needed for school.  Kids love seeing their names in print so check out my full Frecklebox Review to see what our personalized notebooks look like!

Fashionable footwear for the whole family with eco friendly thoughts in mind leads to Jambu.  From ballet flats like the girls Spin Kids to playground sneakers like the boys Pytho, they offer shoes that deliver.  Rubber gripped soles and lightweight designs make them perfect for playground fun!  Be sure to read my full Jambu Footwear Review for all the details and to see these shoes in action.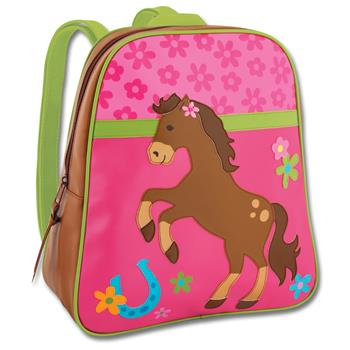 Stephen Joseph is well-known for their great quality and unique products and their Go Go Bag is no exception.  This line of adorable backpacks offer a variety of design choices for both boys and girls while the appliqués offer an appealing unique look.  Their bright colors are gorgeous and fun while the functionality and ease of the zipper opening makes this a great choice for young kids.  Be sure to read our full Stephen Joseph Review for all the details.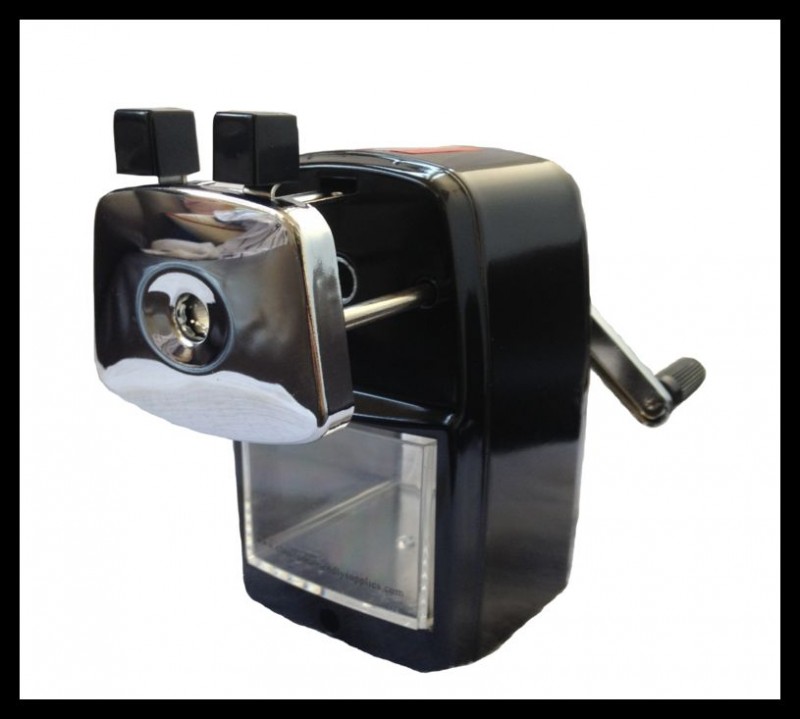 Keep pencils sharp and little hands busy with their homework with the help of Classroom Friendly Supplies Quiet Pencil Sharpeners.  The performance delivered time after time is truly amazing and this is definitely a sharpener that every home and classroom needs.  The best part is that it's also much quieter during use than typical sharpeners!  Be sure to visit my full Classroom Friendly Supplies Review to learn more.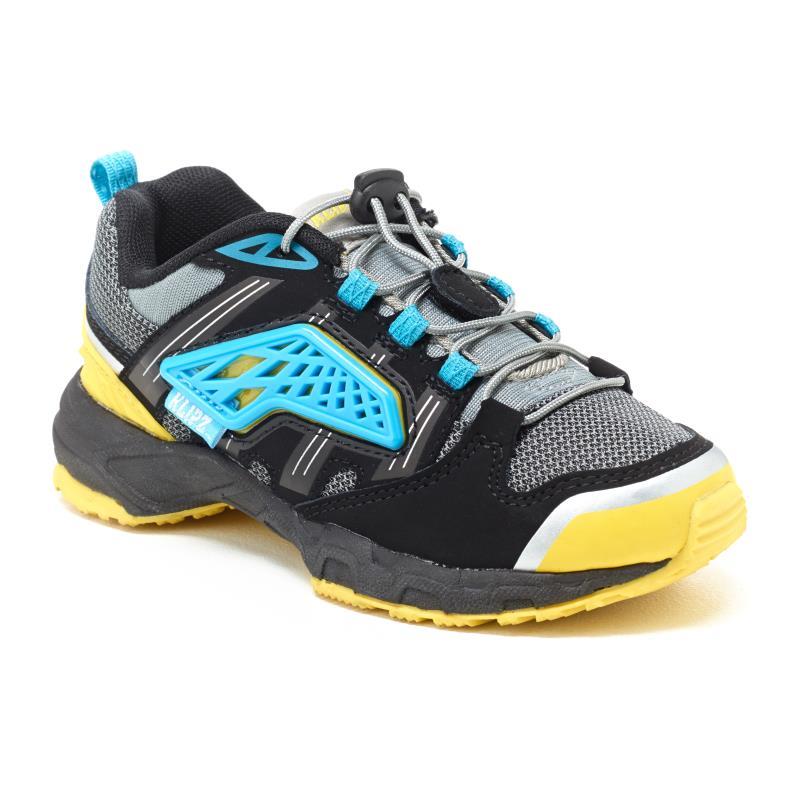 Back to school typically means some new clothing and shoes. KLIPZ Sneakers offer a unique and fun look with their interchangeable accessories that secure to the sides of each shoe.  Available in a variety of different characters and themes, they even offer a line with light up accessories!  Kids love how easy the shoes are to put on and take off while adding their favorite style to the side.  Check our my full KLIPZ Shoes Review to learn more and see these shoes in action.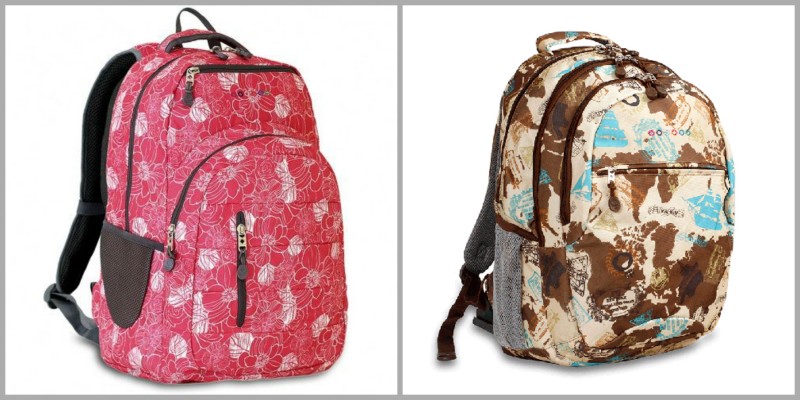 JWorld New York has been a leading international backpack and luggage brand since 1983 and have products available in over 25 countries!  Their  Carmen and Cornelia Laptop Backpacks are perfect for all ages and come in a variety of prints for boys or girls.  Designed to be user friendly, their pockets make organization easy.  Read my full JWorld New York Review to learn more.

Helping get kids on the right learning track with educational materials is made easy by using Teach My Learning Kits for Babies 6 months+, Toddlers 18 months+, and Preschoolers 3 years+.  They also offer a variety of add-on materials to build on even more skills.  Fun, engaging lessons geared for 20  minutes per day are the perfect thing to help parents bond while providing a learning experience.  Check our my full Teach My Review for more details.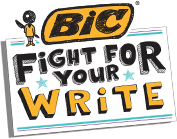 BIC is a well-known name in the writing supplies market and my pencil box has been filled with their products for as long as I can remember.  They've also now stepped up to the challenge to save handwriting.  Their initiative not only takes the time to educate the importance of handwriting, they also partner with AdoptAClassroom.org and donate a pen or pencil with every pledge.  Read my full BIC Feature and join this initiative today.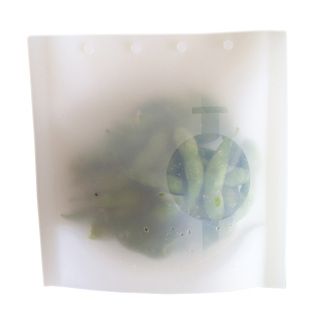 Back to school means back to packing lunches and snacks.  Silikids makes it easy with their Silibag Reusable Silicone Bags.  Made from silicone, these pouches are flexible, durable, and easy to wash.  Kids can open and close them easily and moms can even write on them with an erasable marker.  Truly a great addition to their lineup and perfect  for school, work, or even picnics at the park.  Read my full Silikids Silibag Review for all the details.

Back to school typically means school clothes shopping. Sprouting Threads takes all the stress away with their customized Boutique Clothes Subscription Service.  Customers can choose from 2, 3, 4, or 5 outfits as well as customize size, favorite styles and trends, and delivery intervals.  Shipping is even free both ways so if you don't like something, you can just send it back!  Head over and read my Sprouting Threads Review to see what came in our boxes.

Stuffed animals and Rip Stop Parachute Backpacks put together equals PetSac Pets. This backpack actually fits inside the pet turning it into a cuddly friend. Un-stuff to open a full size backpack. Perfect for heading back to school, a sleepover, or even a vacation.  Available in nine different furry friends and a variety of backpack patterns, theses are sure to be a hit.  Head over to read our full PetSac Pets Feature for all the details and to learn where you can purchase your very own.

Nap Mat Carriers has solved the problem of a tattered, torn, or lost nap mat.  Their innovative Nap Mat Bag securely stores a sleeping bag or mat as well as a child sized pillow.  Designed with a large carry handle as well as two other small handle options, there is even a place to write the owners information so teachers know who it belongs to.  Head over to read my full Nap Mat Carriers Review to learn all the details as well as find a discount code for your purchase.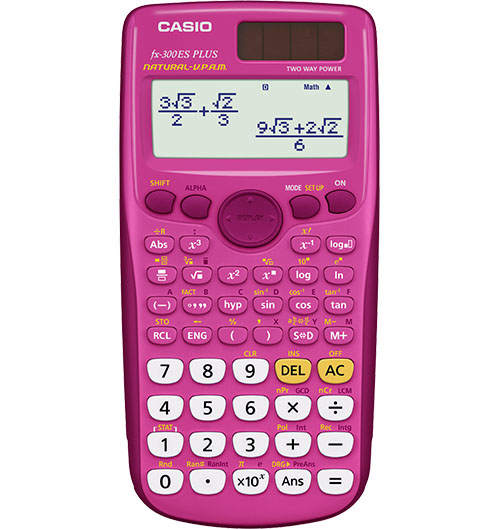 The trusted brand, Casio has been providing educational tools for years. Known for their high quality and easy to use product, their Scientific Calculators are perfect for the kids heading back to school.  They are available in several different styles and colors to fit different needs and preferences.  Be sure to head over to our Casio Feature to learn more.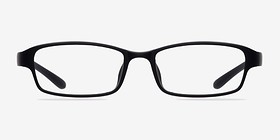 Having perfect vision can make a big difference in how successful children can be in school. If your child or teen needs glasses to see their best, EyeBuyDirect is a great place to go for glasses because they make quality prescription glasses (frames and lenses) at a fraction of the price that you would have to pay at most eye doctors offices. EyeBuyDirect has frames for children, women and men. For more simple prescriptions, you can get a complete pair of glasses for under $20! If your child already has glasses in their updated prescription, buying a pair from EyeBuyDirect is a great place to go for a back-up. That way, if your child's glasses break they won't be forced to go without before a new pair is created. See my full EyeBuyDirect review for more details.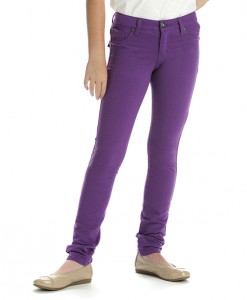 Lee Jeans- Every back to school shopping list should have jeans on it. My daughters love the look and feel of Lee Jeans. With a variety of sizes and styles, Lee Jeans will help you make the best first impression. Checkout my full Lee Jeans review to see which styles my daughters will be wearing when they go back to school.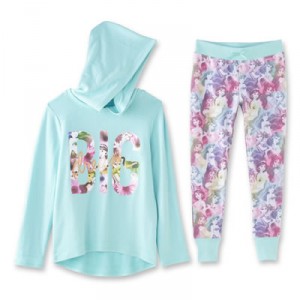 Kohl's- Head back to school feeling cool and confident! Kohl's has the latest fashions to dress kids for another year of educational fun. They even have clothing that meets school uniform regulations. Kohl's is a one-stop-shop for all your back to school clothing needs. Read my full Kohl's review to see what we discovered at our local store.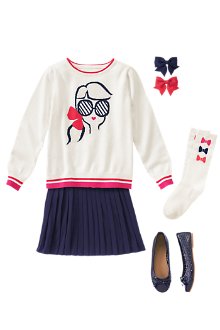 Gymboree- Gymboree's new Everyday All Star and Ciao Puppy clothing collections have pieces that are fun to mix and match. Mixing and matching outfits allows kids to use creativity and express themselves; both are very important skills. Stop by my Gymboree review to learn how you can help kids further explore their creativity through art and while you are there, you can enter to win a $75 Gymboree Gift Card!


Hi there! I am Emily Evert, the owner of Emily Reviews. I am 28 and live in a small town in Michigan with my boyfriend Ryan and our two pugs. I have a large family and I adore my nieces and nephews. I love reading memoirs, and learning about child development and psychology. I love watching The Game of Thrones, Teen Mom, Sister Wives and Veep. I like listening to Jason Isbell, John Prine, and other alt-country or Americana music. I created Emily Reviews as a creative outlet to share my life and the products that I love with others.
This post currently has 3 responses.