Thank you to Gorilla Gym for providing me with product in exchange for review purposes. All opinions belong to me. 
It's October here in Michigan, which means cool weather and the doom and gloom of winter approaching. I say doom and gloom of winter because I have two children aged 18 months and 4. If you have kids you know the absolute value of warm weather for your kids to go out and romp around in. Snow has its ups but with kids my age it really doesn't have much upside. Not to mention pent up husband energy from not getting any fun outside time as well. Gorilla Gym makes products to fix these winter woes of mine.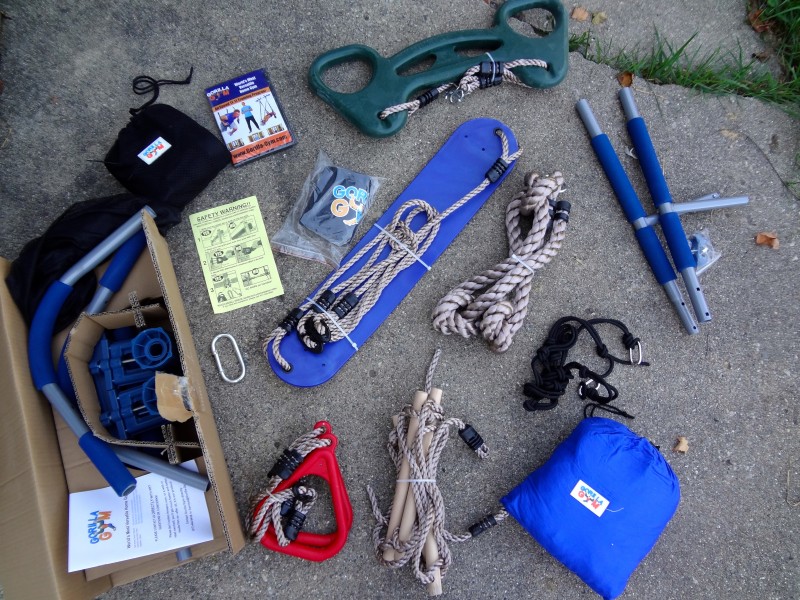 Gorilla Gym is the most versatile home gym, it installs in minutes and is intended for the whole family to use! I received a Gorilla Gym kids package, aerial yoga swing, pull up extender, ab straps and AirStraps, and AirSpeed 11-11 Training Program DVD. Due to both of my grandmothers getting sick in the past month the gorilla gym was the perfect addition into our house as we have paused our gym membership.
My kids were so excited to watch me put this together and they didn't even know what it was, the assembly wasn't too bad. I did end up needing to go back and reinsert a couple bolts as I had them backwards.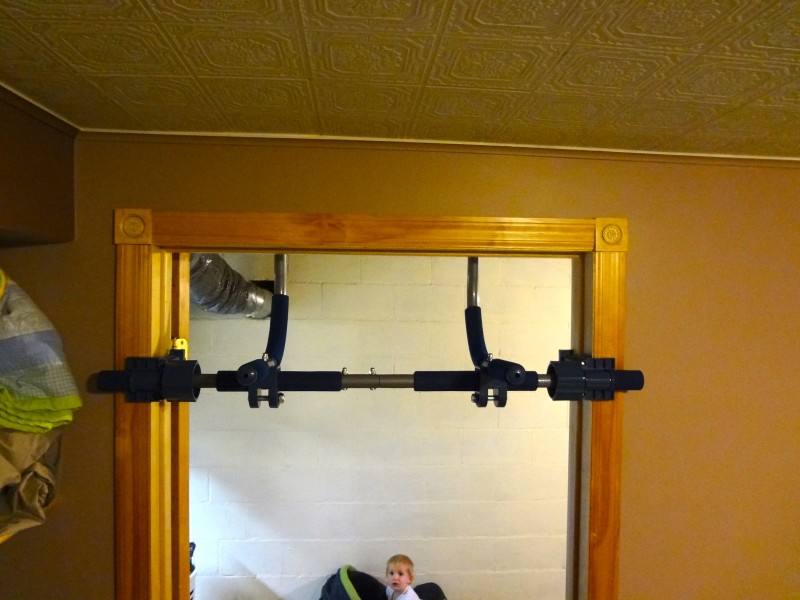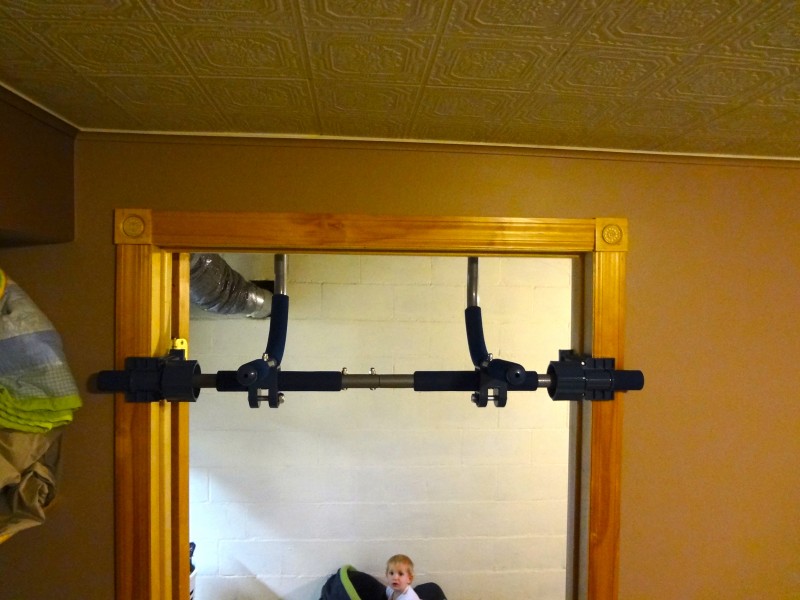 Installation was pretty easy as well, my house doesn't have many doorways so we chose our downstairs basement bedroom door. This picture is without the pull up extender added on. One thing I will mention about the gorilla gym is where ever you put it, chose a place where door closing isn't important as this will block the door from closing.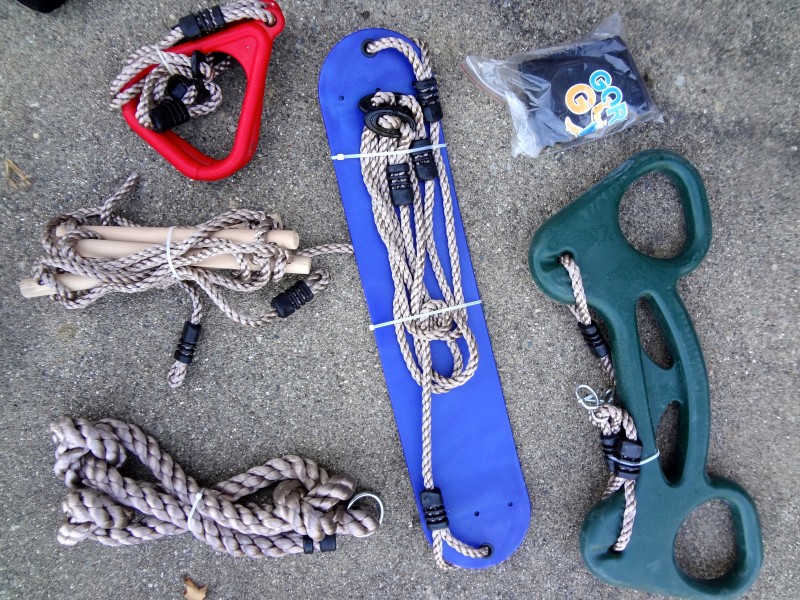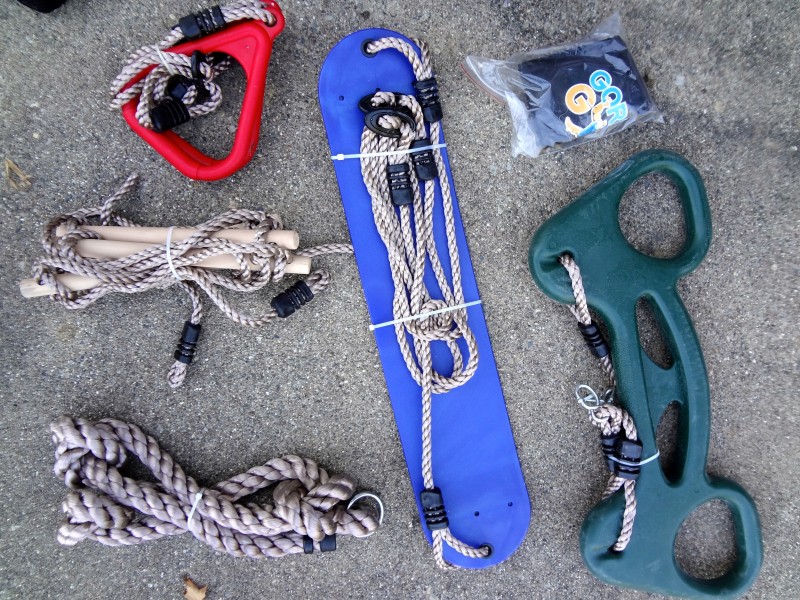 The kids package was awesome, both my 4 year old and 18 month old were able to play with almost every piece. Included in the kids package was indoor swing, rings, a rope, a ladder and a trapeze. This picture also has the ab straps pictured as well which isn't part of the kids package. Each accessory is so easy to switch out and attach with no issues at all. None of the attachments squeak or make noise, besides what noise my kids make that is.
As you can see each attachment works for both age ranges of my children and is the perfect solution to a rainy, snowy or frigid cold day.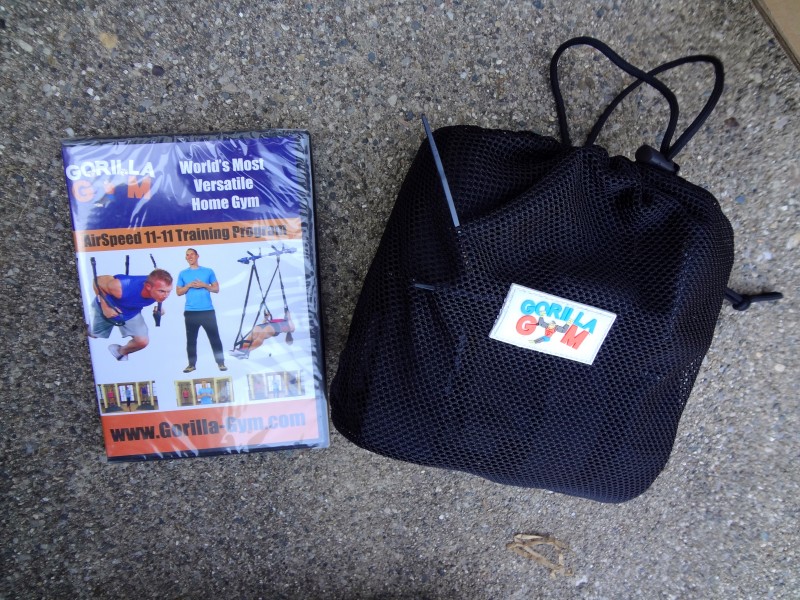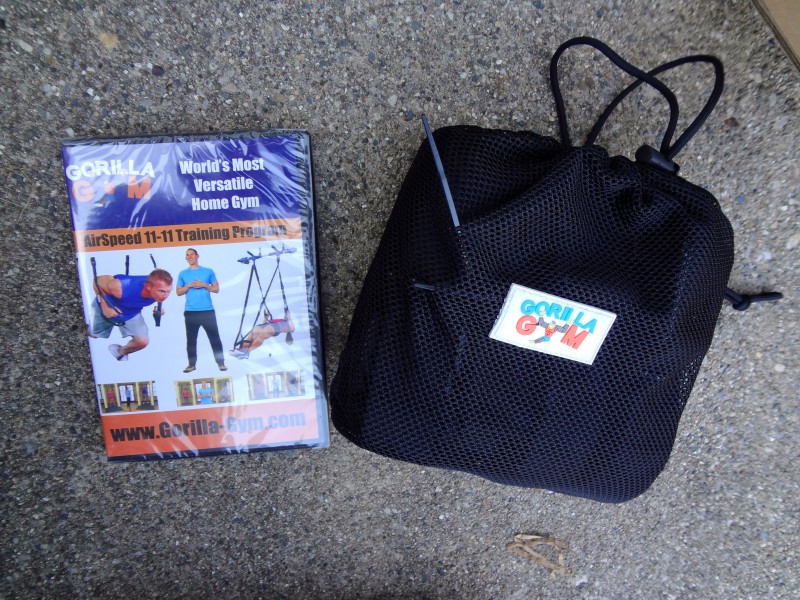 My husband found the Airstraps workout to be quite challenging despite his initial hesitation to really get into it. The ab straps work great for targeting and really working the core for longer periods of time. Th pull up extender was something my husband appreciated at he was able to grip better and have more arm muscle target options.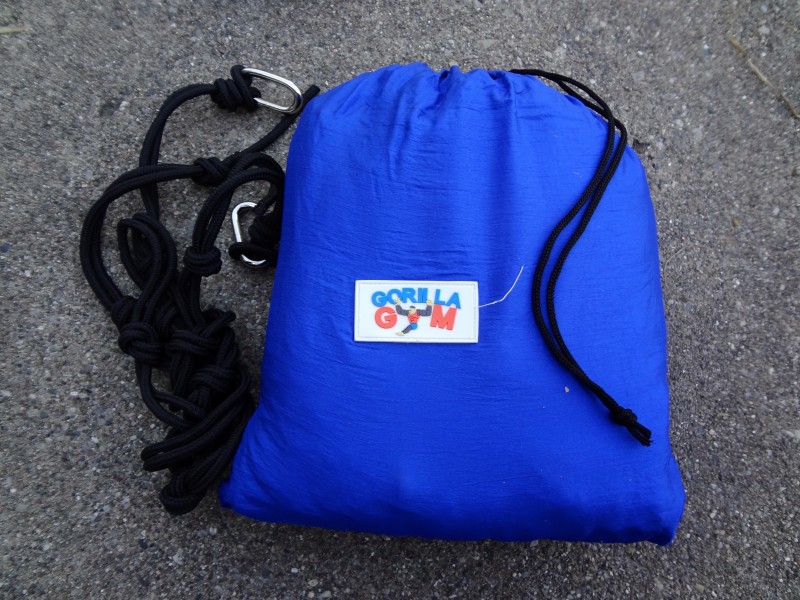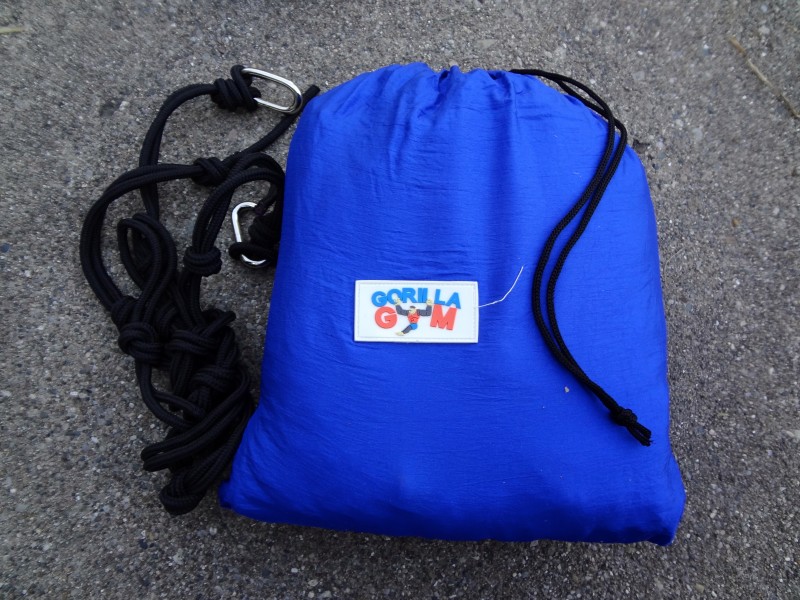 The arial yoga straps (pictured above) were something that seemed whimsical to me and I was really intrigued to find some workouts and try it out. Let me tell you that getting the moves to look whimsical is going to take some practice and muscle building. I really love the type of workout the aerial yoga straps offer though as it's all weight based and really engages the core to the full extent.
Gorilla gym is something that everyone has one into my house and mentioned wanting. The versatile aspect is what I think really makes it so appealing, theres no bulky home gym equipment taking up floor space, no weights laying around to stub your toe on. The weight limit for the gorilla gym is 300 pounds! You can uninstall and re-install the gorilla gym in minutes. The gorilla gym really does offer so much in such an efficient space saving perspective.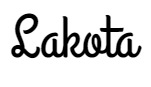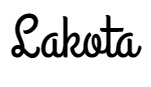 I am a stay at home mother of two, who loves to create in every form, from cooking, to henna, to painting or sculpting, creating with my hands is my passion! I love to dance and let loose when the music flows right. Being outside is a special kind of therapy I think humans need more of as well as mindfulness! I love all things new and adventurous and am always looking to experience more of life 🙂
This post currently has 5 responses.