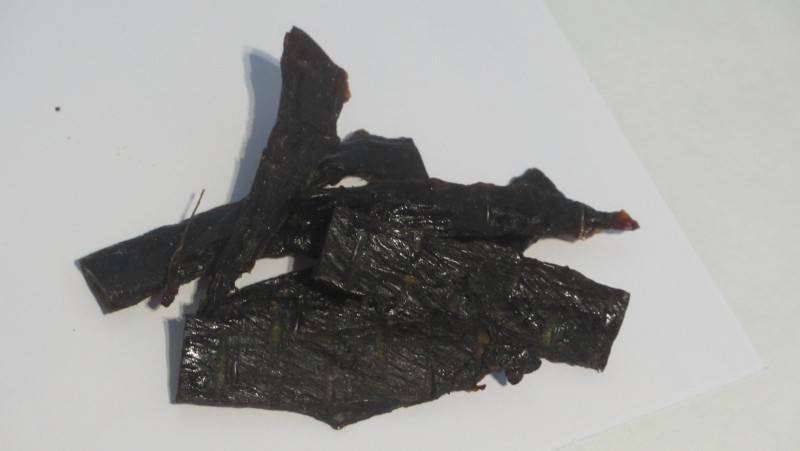 Mountain America Handmade Nitrate Free Jerky was sent to me in exchange for my honest review. All opinions are my own.
Jerky is one of my favorite foods. I prefer it over any kind of candy or dessert, so I would love to find my stocking full of jerky on Christmas morning. Jerky makes a great stocking stuffer for jerky and meat lovers, but it's also great for those who are avoiding too much candy, calories or sugar as well. Ryan likes jerky (though not quite as much as me) but I plan to put jerky in his stocking this year instead of candy like in years past. Jerky is a great source of protein making it great for those who workout.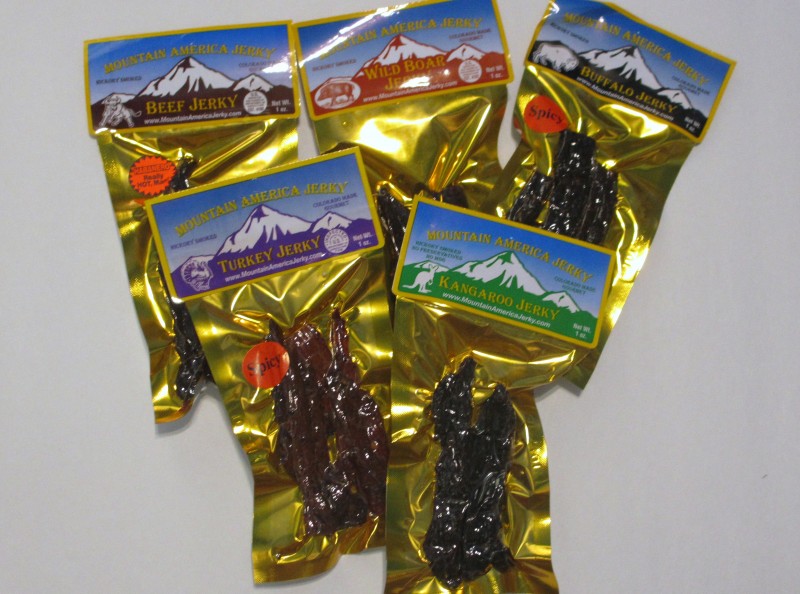 We were able to test out two 11 pack jerky sampler pack of jerky options from Mountain America Jerky. Our samplers included different varieties so if you order more than one (or more than once) you have a good chance of getting at least a few new varieties. They make nitrate free jerky that is 100% handmade. Their jerky contains no additives or fillers and there are tons of options to choose from. Mountain America Jerky offers several varieties/flavors of beef jerky as well as jerky from other protein sources such as kangaroo jerky, elk jerky, tuna jerky and more. If you know someone who prides themselves on trying out unique foods a Mountain America Jerky has a sampler just for their exotic varieties.
I was interested in trying jerky from new protein sources but I had no idea what to expect. There were a few protein sources for the jerky that I had never tried before in jerky form including duck, elk, turkey, kangaroo, wild boar and buffalo and they were all just as good in my opinion as beef jerky. Several of the varieties come in original as well as spicy. The spicy varieties that we tried were good but not overpowering so you could still enjoy the jerky flavor itself instead of just feeling like your mouth was on fire.
I was surprised how quickly our sampler pack disappeared – we ate every pack we were sent with no complaints because each variety was delicious. If you like a particular variety or protein source for jerky you can also order larger packs of individual flavors.
If you know a jerky lover or could use jerky to help stuff stockings be sure to check out Mountain America Jerky.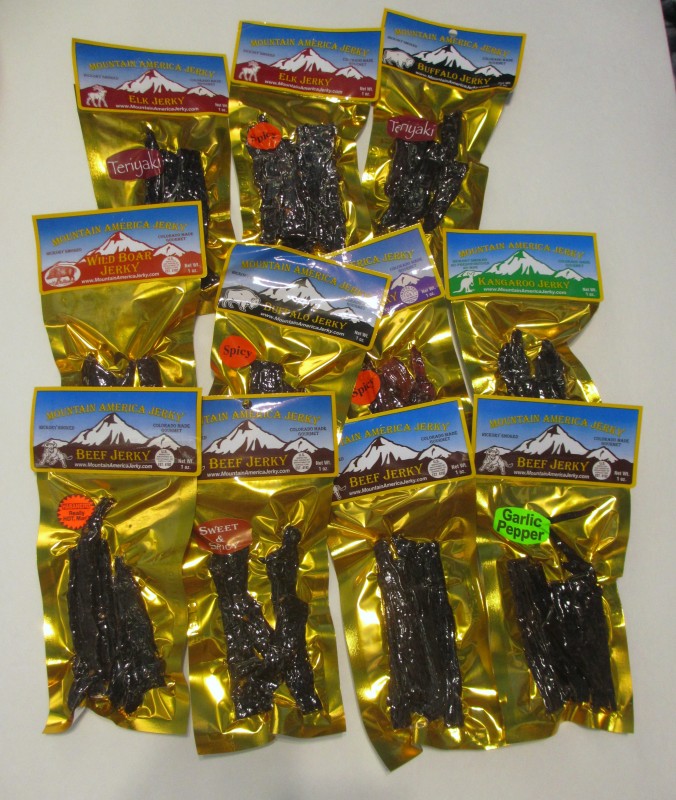 Buy it: If you plan to purchase from Mountain America Jerky use the coupon code America to get 10% off your order! Shipping is free on orders valued at $65 or more.
Win it: An 11 pack jerky sampler from Mountain America Jerky! (11 packs will be random flavors – not necessarily each of the ones shown above).
To enter fill out the form below by 11:59pm EST on 11/16/2015. Giveaway is open to the US.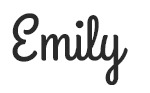 Hi there! I am Emily Evert, the owner of Emily Reviews. I am 28 and live in a small town in Michigan with my boyfriend Ryan and our two pugs. I have a large family and I adore my nieces and nephews. I love reading memoirs, and learning about child development and psychology. I love watching The Game of Thrones, Teen Mom, Sister Wives and Veep. I like listening to Jason Isbell, John Prine, and other alt-country or Americana music. I created Emily Reviews as a creative outlet to share my life and the products that I love with others.
This post currently has 5 responses.