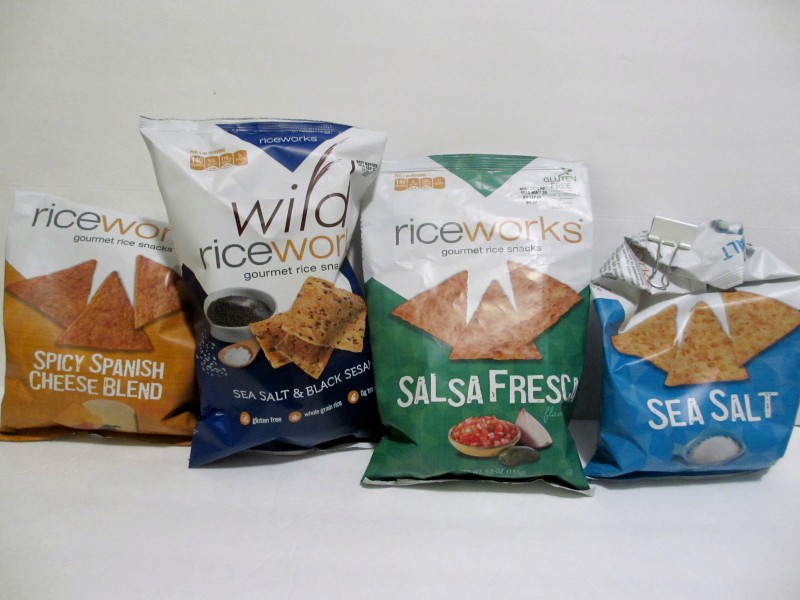 *Riceworks sent snacks for my review. All opinions are my own.
When my boyfriend Ryan started working on losing weight last July I decided to go along with him. In part I wanted to just be supportive, but I was also hoping to lose a few pounds myself. Since July we have tried a lot of new foods. Our goals have been to find food that we enjoy that are lower in calorie and/or higher in fiber, protein and healthy fats. Fiber, protein and healthy fats keep you feeling fuller longer which is why we look for those on the nutrition label. While trying new low-calorie and/or high fiber, protein and fat foods we've had really mixed luck as far as finding foods that we like the taste of. I'm excited to share with you one of the snacks that we have enjoyed which is Riceworks.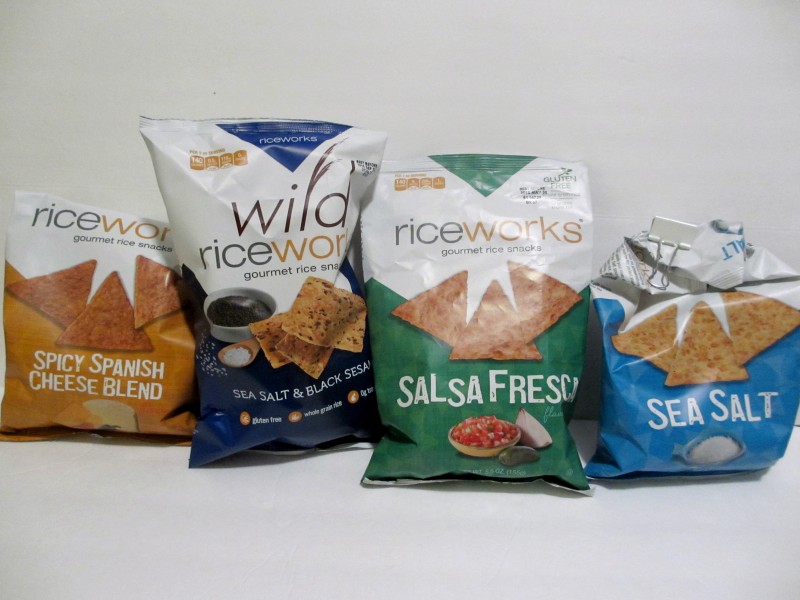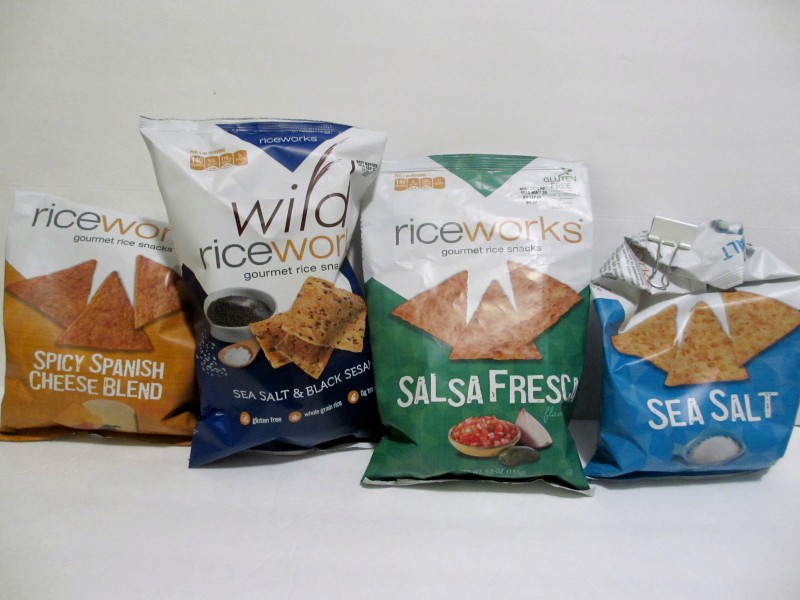 Riceworks are snacks made from rice that make a nice alternative to potato chips. Most of their snacks are about 140 calories per 10 chips (1oz). This is slightly fewer calories per ounce than some of my favorite chips, but they have the added benefit of having fiber and protein in each serving so they are more filling than regular chips which show 0 protein and 0 fiber on their nutrition labels.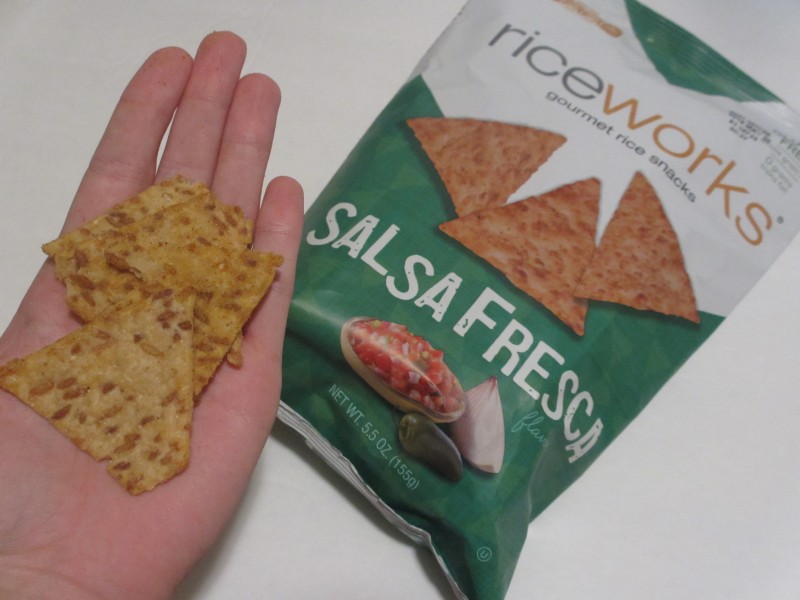 Riceworks snacks come in a range of flavors. We've all tried healthier foods that are lacking when it comes to flavor, so I was excited to discover that Riceworks snacks are not lightly flavored – they really pack the flavor onto their snacks. In fact, one variety that we tried (spicy spanish cheese blend) was so flavorful that they were too powerful for me! We really liked the other varieties that we tried. My personal favorite was the Olive oil, parmesan and basil chips. Ryan really liked the salsa fresca flavor. We both enjoyed the sea salt flavor.
In my area Riceworks are available for purchase at Walmart and Rite Aid stores. Check out the Riceworks site and click on find a store to see where you can purchase near you.
Win it: A 6 bag variety of Riceworks snacks and a $25 visa gift card! Giveaway is open to the US and will end 3/5/2016.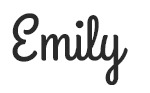 Hi there! I am Emily Evert, the owner of Emily Reviews. I am 28 and live in a small town in Michigan with my boyfriend Ryan and our two pugs. I have a large family and I adore my nieces and nephews. I love reading memoirs, and learning about child development and psychology. I love watching The Game of Thrones, Teen Mom, Sister Wives and Veep. I like listening to Jason Isbell, John Prine, and other alt-country or Americana music. I created Emily Reviews as a creative outlet to share my life and the products that I love with others.
This post currently has 8 responses.