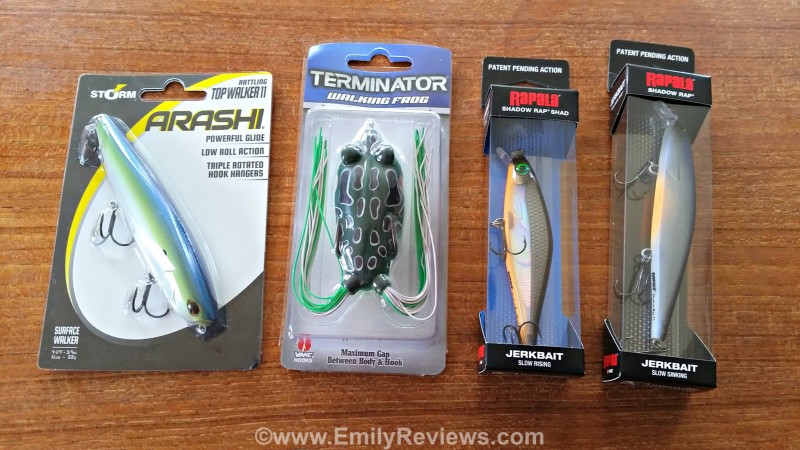 Thank you to Rapala for providing me with product free of charge, in exchange for this honest review. All opinions are 100% my own.
This year, Father's Day falls on my birthday. My husband and I have decided to do things that day that we both enjoy. Hopefully, the weather will be nice that day. I would like to start the day with a family breakfast, pack a picnic lunch and then all go fishing for the afternoon. If fishing goes well, we will come home and have a delicious fresh fish dinner.
I plan to surprise my husband by hiding gift wrapped fishing lures in his tackle box. I have four Rapala fishing lures- Arashi Top Walker 11, Terminator Walking Frog, Rapala  Shadow Rap and Rapala Shadow Rap Shad.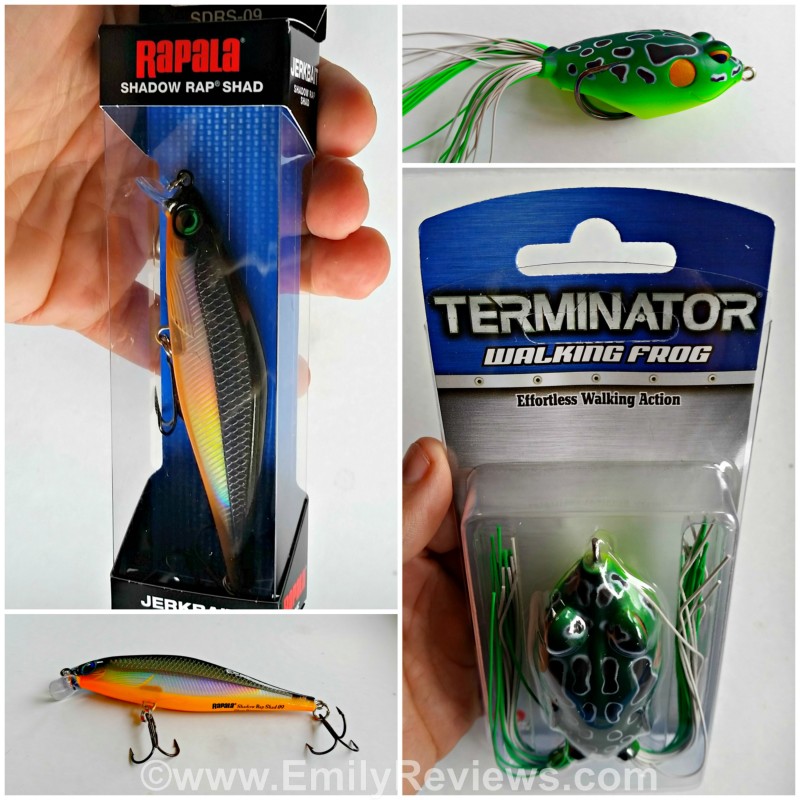 Top Walker 11 provides a long glide and powerful wake. It has three rotating hook hangers and is designed to have a low roll so the hooks remain below the bait. The Arashi Top Walker 11 delivers a cadence sound to mimic baitfish.
Walking Frog has a weighted tail to increase casting distance. Its design provides stability and maximum hook efficiency. The Walking Frog works well in heavy cover and open water.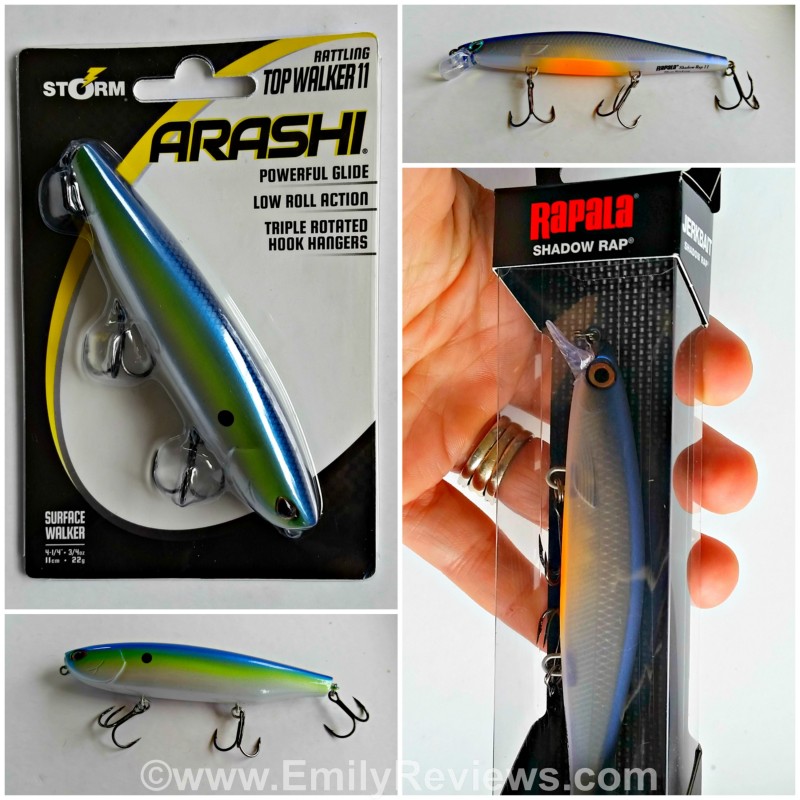 Shadow Rap is a slow-sinking jerk bait lure. It mimics a minnow's movements. The Shadow Rap design allows it to keep it's head down while kicking left and right in almost 180 degrees.
Shadow Rap Shad is a slow-rising jerk bait lure. It was designed to have a horizontal struggle and slow vertical rise to mimic a shad. The Shadow Rap Shad has a flashy profile to attract big fish.
I am confident, my husband is going to love these fishing lures….almost as much as he will love a day of fishing with his family.
Does your dad enjoy fishing? Surprise him on Father's Day with new Rapala fishing lures.
Buy it: Please visit the Rapala website to see the great selection of products they offer and convenient shopping locations.
Connect: Don't forget to follow Rapala on facebook, youtube and instagram for the latest product announcements and special offers.



Hello, my name is Laurie. I have been married to my husband for 14 years. We have two young daughters, ages 11 and 13 years old. My family and I live in Oregon so that means we are just minutes from the beach, mountains, and desert.  We love it here and try to spend as much time outdoors playing as we can. When we aren't outside playing, I enjoy reading, gardening, refinishing furniture, and other crafts.
This post currently has 7 responses.