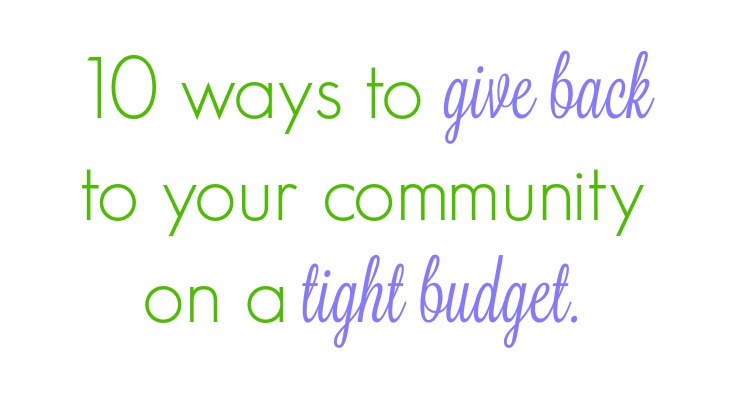 In middle and high school I was part of a youth program that donated our time to help local kids. The leader of the group used grants to purchase school supplies and other back to school necessities like deodorant, underwear and shoes for local kids. One weekend in late August we would set up at the local clothing bank and parents who qualified for getting free clothing from the clothing bank could come through the line and get school supplies for their children. I decided to join in and I was able to help hand out the supplies to local children. It was very touching to see some of the parents very emotional about accepting donations. The first year that I participated one mother broke down crying when her little boy got excited over his new pair of shoes. She hugged me and kept repeating 'thank you' through her tears. I didn't pay for the shoes so I felt a little odd being the one to get the "thank you".  However, the leader of the event later explained that she couldn't do the event without our help. She needed help from us kids to organize the supplies and to efficiently work 500+ kids through the donation line in a 2 day period that we were able to borrow the building we used for the event. That experience made me realize that giving back to your community really doesn't have to involve a significant financial contribution. In fact, there are tons of ways you can give back to your community for free or at very little cost.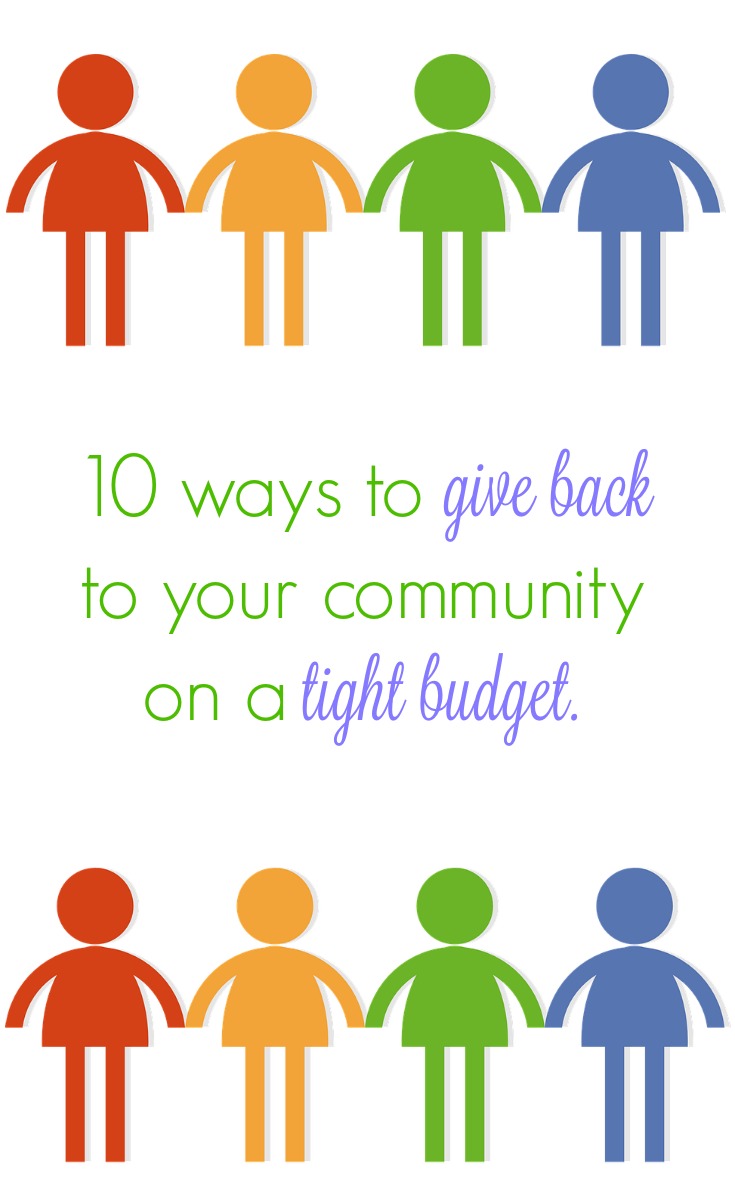 10 Free or low-cost ways to give back to your community: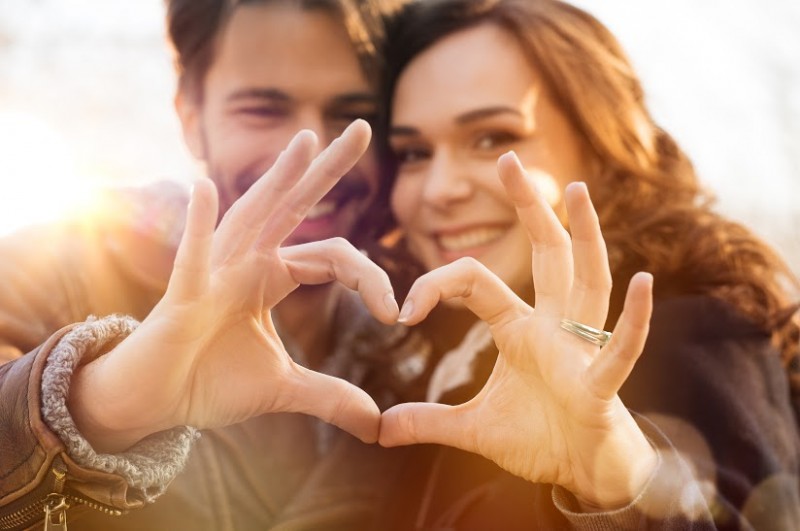 1. Vote in the Band Together campaign. Jewelers Mutual Insurance Company has been insuring jewelry for over 100 years. Their plans cover repair or replacement in the event of damage, theft, and loss. The Jewelers Mutual Band Together campaign will be donating a total of $2 million. The donation will be divided up between St. Jude's Research Hospital, Habitat For Humanity and Feeding America (or Food Banks Canada). Jewelers Mutual is asking individuals to vote for which Nonprofit will come in first, second and third place. The nonprofit that gets the most vote will get a $1 million donation from Jewelers Mutual, while second place will get $700,000, and $300,000 will go to the remaining nonprofit. Voting began July 11th and will continue through 11pm CT on July 31st, 2016. When you vote, YOU will be entered to win jewelry prizes from STACKED New York. Each week, one winner will receive a set of 3 stacking bands ($450 value!). Visit Jewelers Mutual Band Together to vote. You can vote every day to increase your odds of winning.
2. Donate clothing to those in need. If you don't know someone who needs the clothing personally, consider offering it to a local homeless shelter, pregnancy center, church or school. A charity in my area accepts old prom dresses or bridesmaids dresses to give to low-income students for the next year's prom!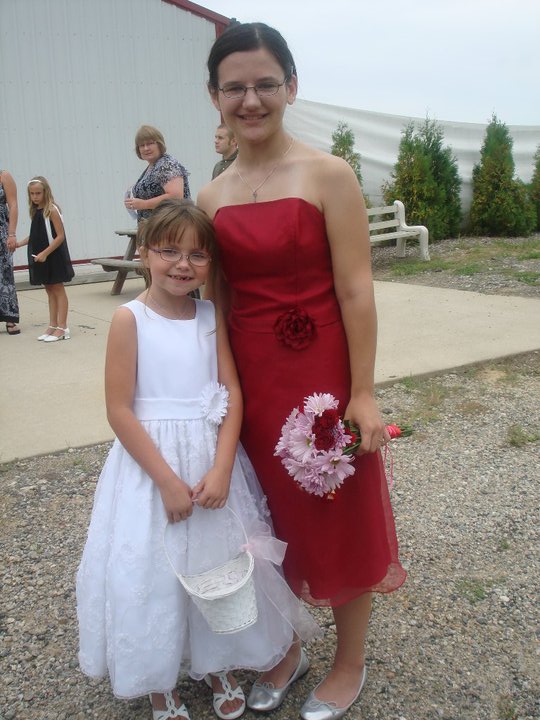 3. Volunteer your time at local charities. In most cases humane societies, homeless shelters, soup kitchens and other charities are desperate for volunteers and will appreciate as much of your time as you can offer.
4. Help local individuals in need. Most towns have Facebook groups for buying, selling and trading products. In these groups I occasionally see local residents posting asking for help. I've seen teenagers asking for a ride to work because their car wouldn't start, mother's asking for a last-minute baby sitter so they can go to work, and other similar requests. It's a unique way to find local people who need help with something specific.
5. The Power of Social Media: In the Facebook groups I mentioned above, I often see people post about how they are trying to sell their house, their car, or how they are trying to find their dog or cat who is missing. Share those posts to your personal Facebook page to pay it forward. One of your friends may have seen their pet, or might be interested in their car or home. If you can connect them to the right person you could make a huge difference in their life, it only takes a click!
6. Support local businesses, stands or shops.  Do you have a neighbor who puts up a garden stand or who sells eggs? Help them out by purchasing from them instead of the grocery store.
7. Help neighbors with small tasks. When I was out-of-state last month, my neighbor mowed my half of the lawn. The yard is pretty small so it's not a time-consuming task but I really appreciated their help.

8. Swap babysitting with parents in your community. Help a mom in need by babysitting her children, and have her watch yours when you need a break so you both benefit!
9. Leave coupons in swap areas. My local library has a coupon swap box to leave coupons you won't use, or take coupons you want or need. If you have coupons you won't be using, donate them to a coupon box so someone else can save.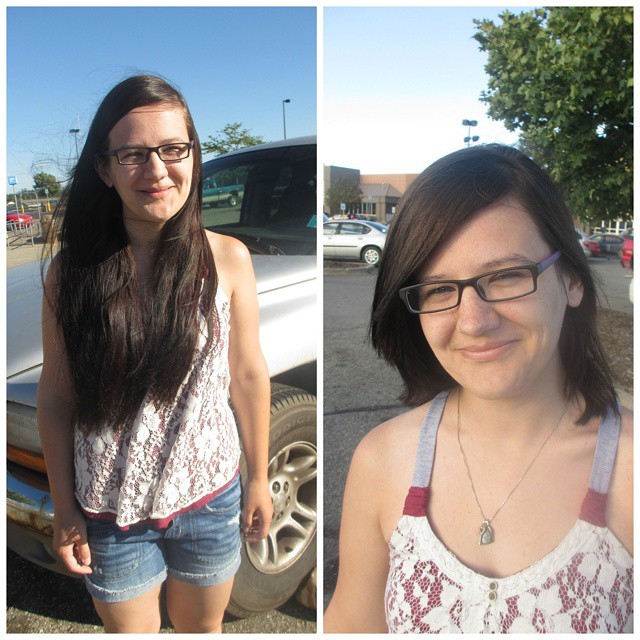 10. Donate your hair. If you have long hair that you're willing to cut short, there are charities that partner with hair salons. They will cut your hair for free in exchange for them being allowed to ship your hair to the charity.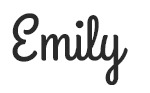 I was selected for this opportunity as a member of Clever Girls and the content and opinions expressed here are all my own.
Hi there! I am Emily Evert, the owner of Emily Reviews. I am 28 and live in a small town in Michigan with my boyfriend Ryan and our two pugs. I have a large family and I adore my nieces and nephews. I love reading memoirs, and learning about child development and psychology. I love watching The Game of Thrones, Teen Mom, Sister Wives and Veep. I like listening to Jason Isbell, John Prine, and other alt-country or Americana music. I created Emily Reviews as a creative outlet to share my life and the products that I love with others.
This post currently has 38 responses.