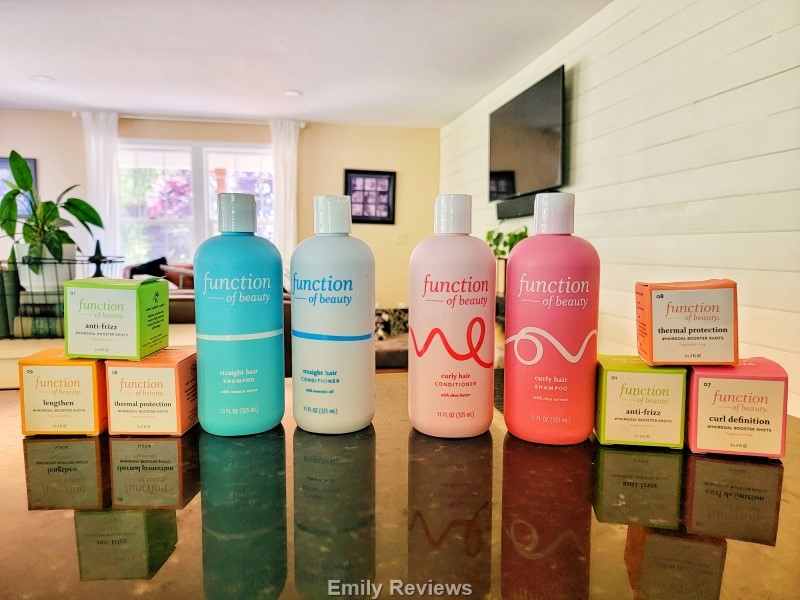 Thank you to Function Of Beauty for providing me with products to facilitate my blog review. All opinions are 100% my own.
I have two teen daughters. One is going to be a sophomore in high school, the other is going to be an 8th grader. When we prepare the girls to return to school, we try to think about everything they will need throughout the day. In addition to clothing, shoes, and school supplies, I get them new bedding and an assortment of beauty products.
This year, I got the girls Function Of Beauty's custom hair care sets that are found exclusively at Target. With Function Of Beauty, you get to customize the products to fit your needs and wants.
How it works- Select your treatment base (straight, wavy, curly, or coily). Then, select up to 3 hair goal (from 10 options) booster shots. When you get home, open your hair goal booster shot and empty it into your treatment base. Each Hair Goal comes with two Booster Shots. You can add them to both your shampoo and conditioner. Shake well for 15 seconds.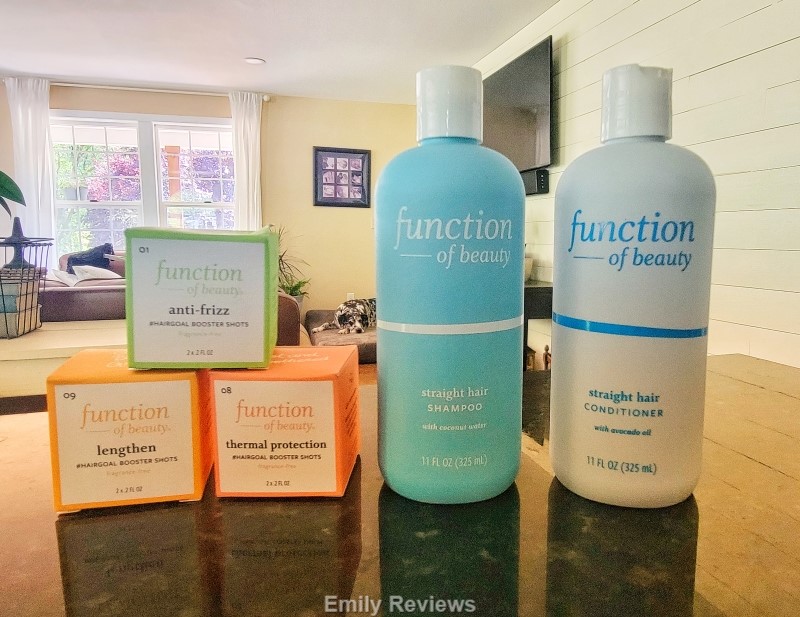 One of my daughters wanted the Straight Hair Shampoo and Conditioner. She chose the Thermal Protection, Lengthen, and Anti Frizz hair goals.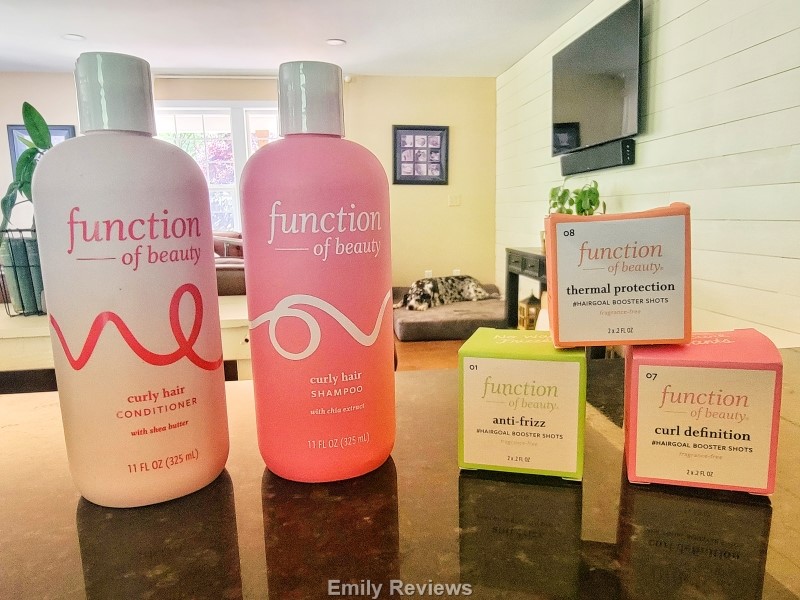 My other daughter chose the Curly Shampoo and Conditioner. She wanted Curl Definition, Protection, and Anti Frizz hair goals.
Function Of Beauty products are made with clean and high-quality ingredients. They are at least 92% naturally derived. Function Of Beauty products are sulfate-free, paraben-free, vegan, and cruelty-free. They are dermatologist tested, safe for sensitive skin, and are non-irritating.
Oh my goodness! Function Of Beauty hair care products smell amazing and leave your hair feeling fantastic! The girls said their hair feels clean, soft, and hydrated. They are asking to go to Target to get more Function Of Beauty products. I think I will grab some for myself while we are there!
Buy It: Please visit the Function Of Beauty website to see their great selection of products and convenient shopping locations.
Connect: Don't forget to follow Function Of Beauty on Facebook, Twitter, and Instagram for the latest product announcements and special offers.


Hello, my name is Laurie. I have been married to my husband for 16 years. We have two young daughters, ages 15 and 13 years old. My family and I live in Oregon so that means we are just minutes from the beach, mountains, and desert.  We love it here and try to spend as much time outdoors playing as we can. When we aren't outside playing, I enjoy reading, gardening, refinishing furniture, and other crafts.
This post currently has 13 responses.