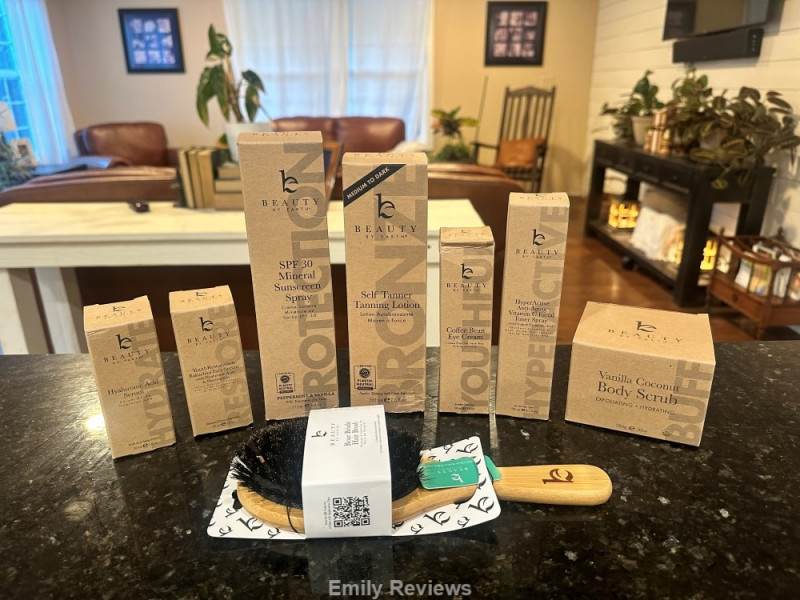 Thank you to Beauty By Earth for providing me with products to facilitate my blog review. All opinions are 100% my own.
Beauty By Earth was launched when two friends decided they wanted to improve the available options for sunscreen. They were not impressed with the quality of the items that were on the market at that time and they wanted something healthier for their families. In 2014, Beauty by Earth offered 100% organic Argan oil and sold over 50,000 units in less than a year. Next was establishing a website, then expanding into Canada and they haven't looked back. Beauty by Earth now offers cleansers, hair care products, deodorants, tanners, sunscreens, antiaging formulas, and much much more. Their best-sellers are their self-tanners and their facial wash and scrub.
Beauty By Earth is one of my favorite skincare brands. I have been using their products for years. Today I will share with you some of the Beauty By Earth products I am gifting this Christmas.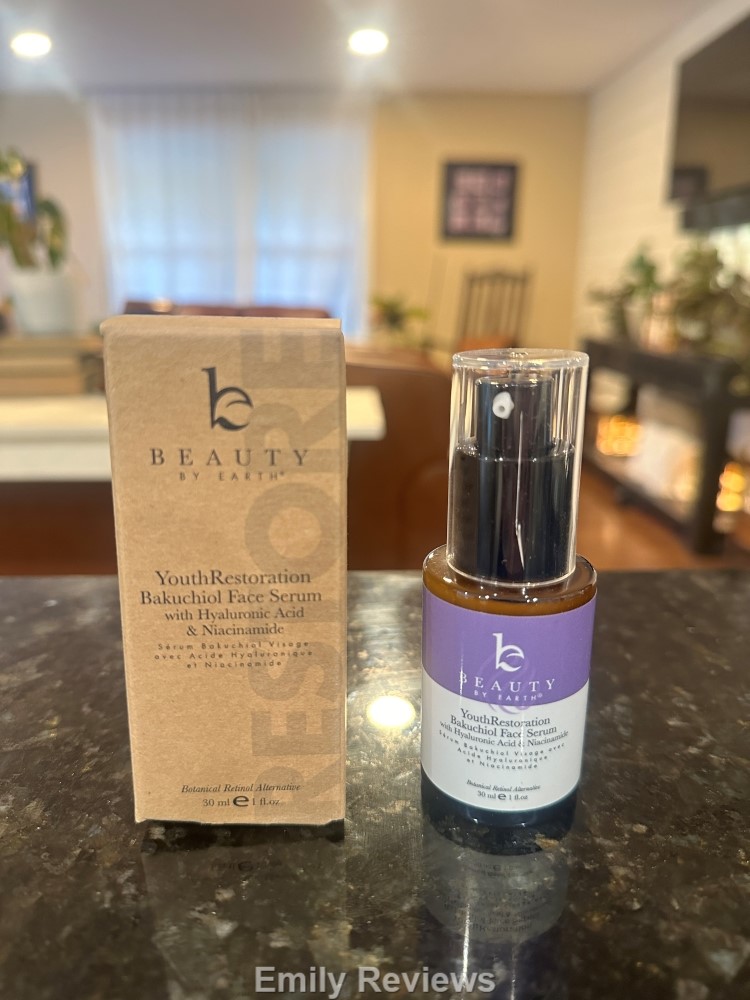 YouthRestoration Bakuchiol Face Serum helps improve your skin's brightness, tone, and texture. It can help reduce the appearance of pores and fine lines too. YouthRestoration Bakuchiol Face Serum gives you firmer, plump-looking skin.
Coffee Bean Eye Cream gently nourishes the delicate skin around your eyes. It helps you look well-rested, bright, and awake. Coffee Bean Eye Cream can be used day and night and it works well under makeup.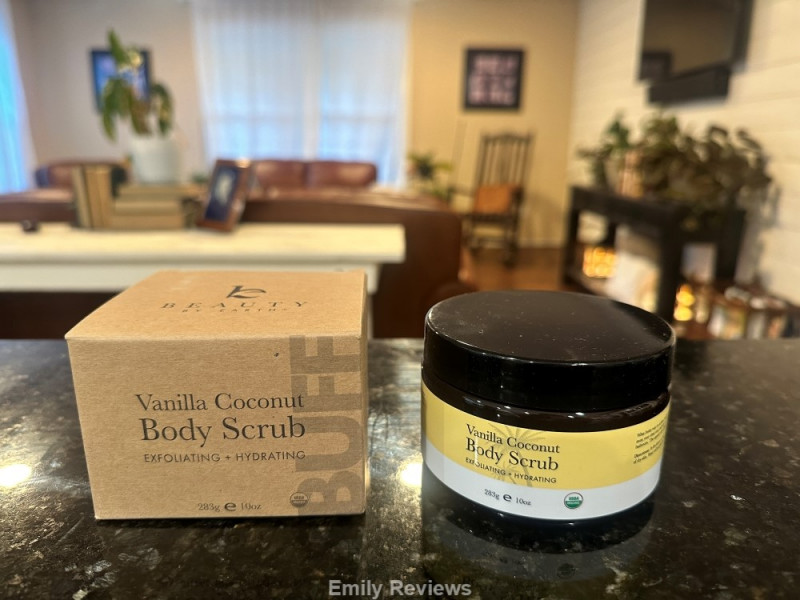 Body Scrubs are designed to exfoliate and nourish. The sugar scrub contains hydrating oils, antioxidants, and anti-bacterial agents. Beauty By Earth has Body Scrubs in Vanilla Coconut, Coffee & Sugar, and Peppermint Tea Tree.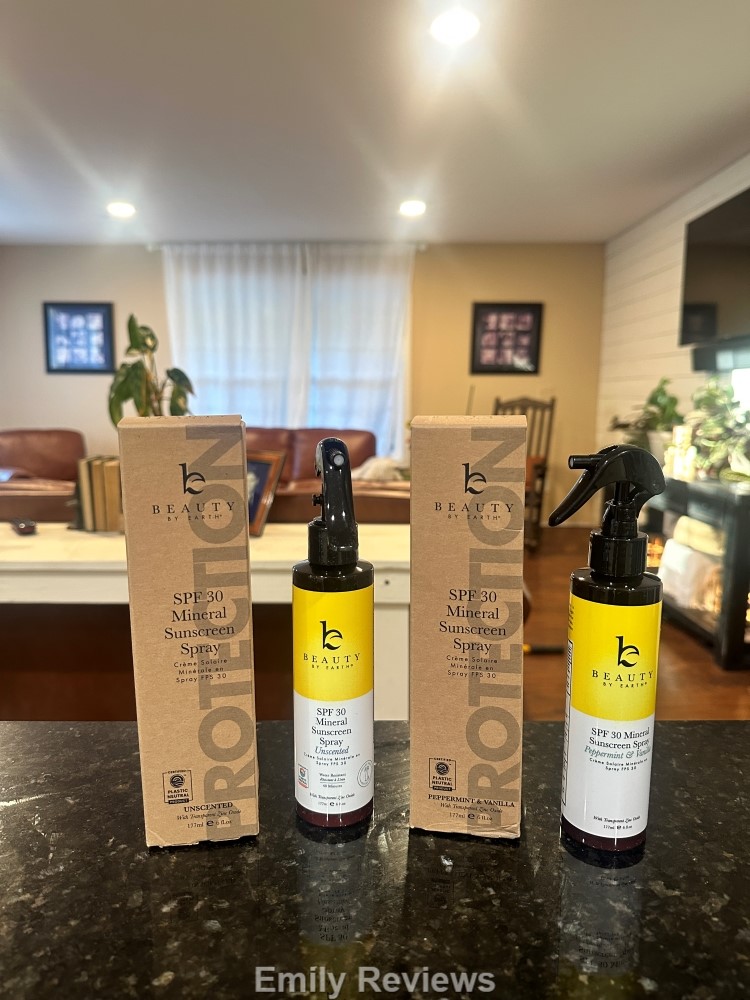 Sunscreen Spray SPF 30 is a mineral sunscreen with transparent zinc oxide. The spray sunscreen is easy to apply and goes on clear. Sunscreen Spray SPF 30 is available in three scents Vanilla & Coconut, Peppermint & Vanilla, and Peppermint & Geranium. It is also available in unscented.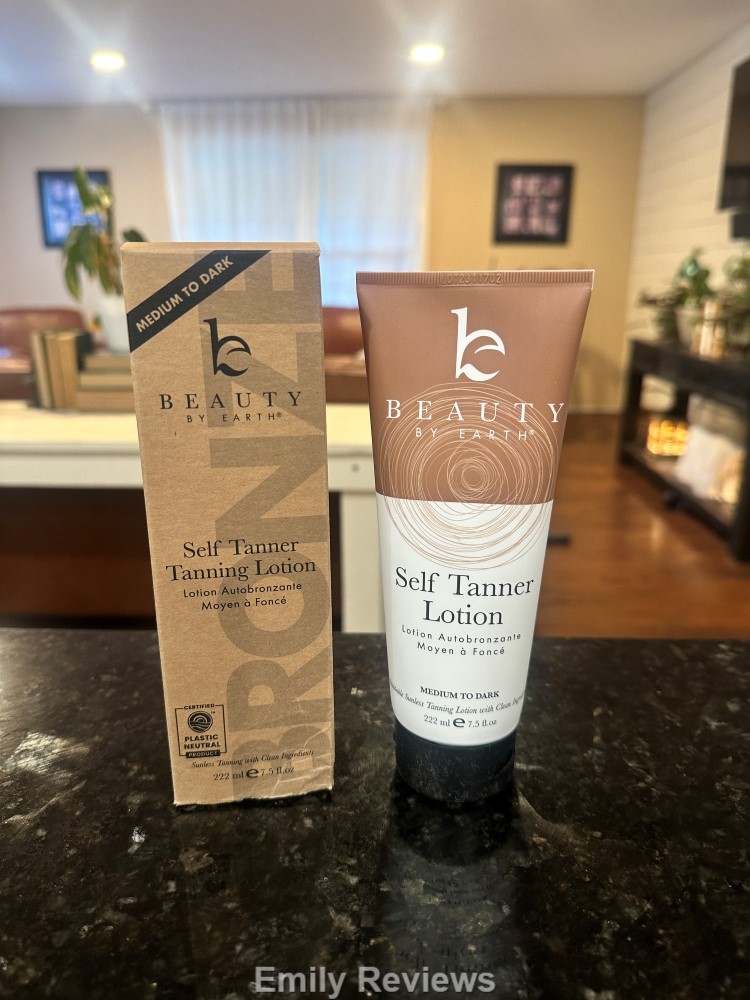 Self Tanner Body Lotion is designed to give you a sun-kissed glow without the damaging rays. It is easy to apply, drys quickly and leaves your skin hydrated. Self Tanner Body Lotion is safe for all skin types. It comes in Fair to Medium or Medium to Dark.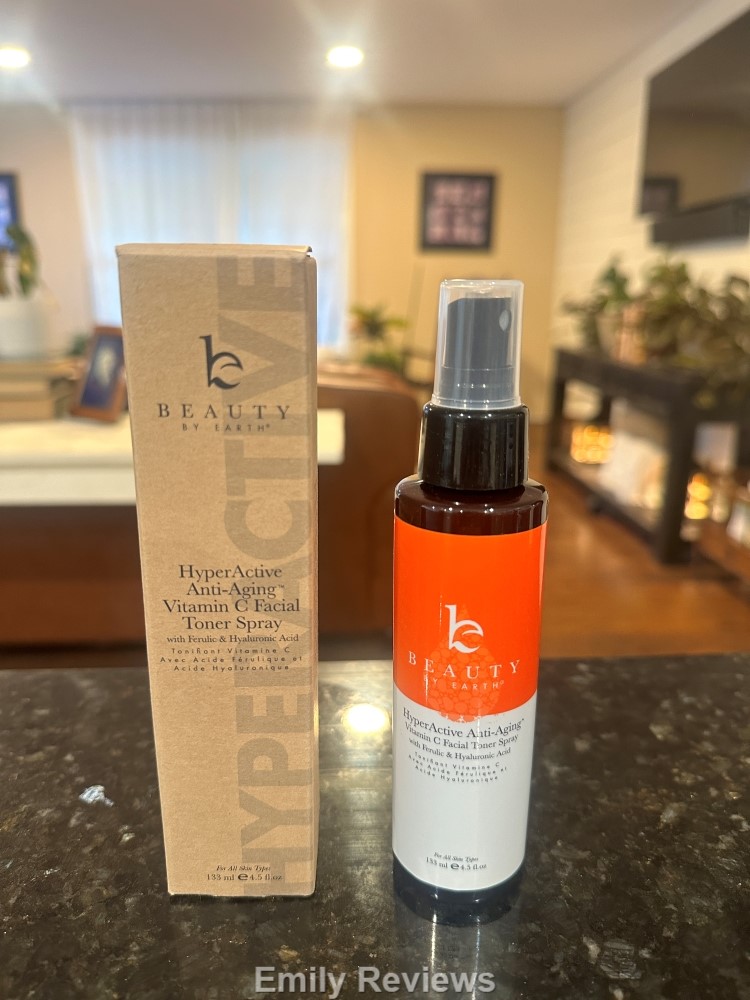 HyperActive Anti-Aging® Vitamin C Toner is a blend of hydrating and antioxidant-rich ingredients. It has Apple Fruit Cell Culture, Green Tea, White Tea, and Hyaluronic Acid. HyperActive Anti-Aging® Vitamin C Toner removes impurities, adds moisture, brightens, reduces redness, and protects you from free radicals.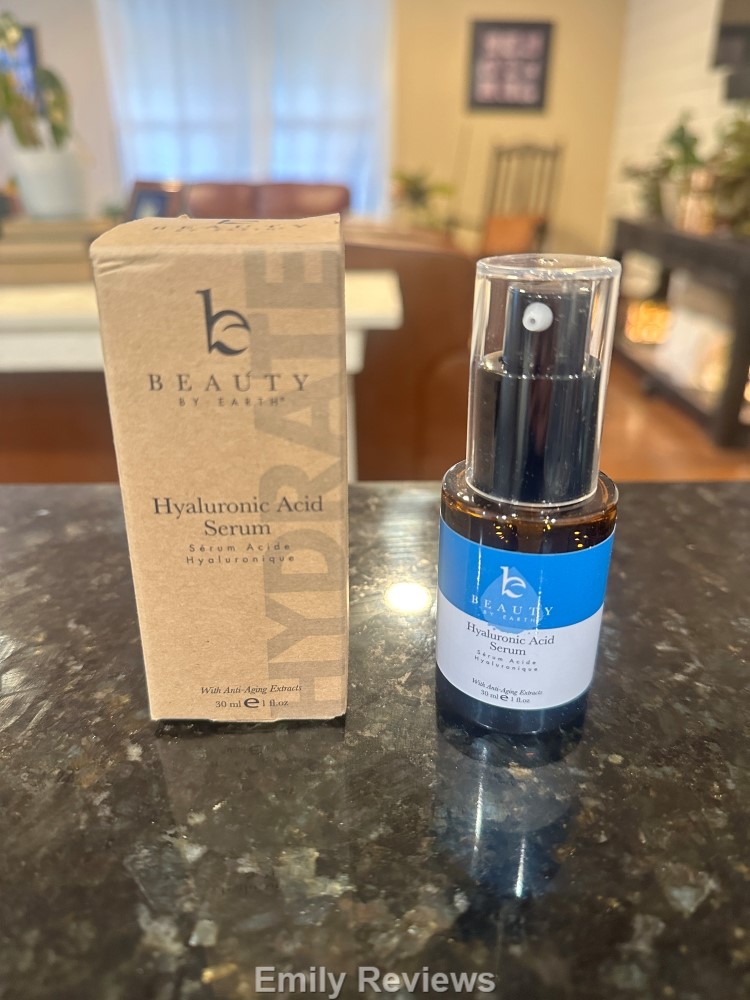 Hyaluronic Acid Serum is like a fountain of youth. It hydrates, plumps, firms, and smoothes. The Hyaluronic Acid Serum helps reduce the appearance of fine lines and wrinkles. Your skin will have a rejuvenated healthy glow after using it.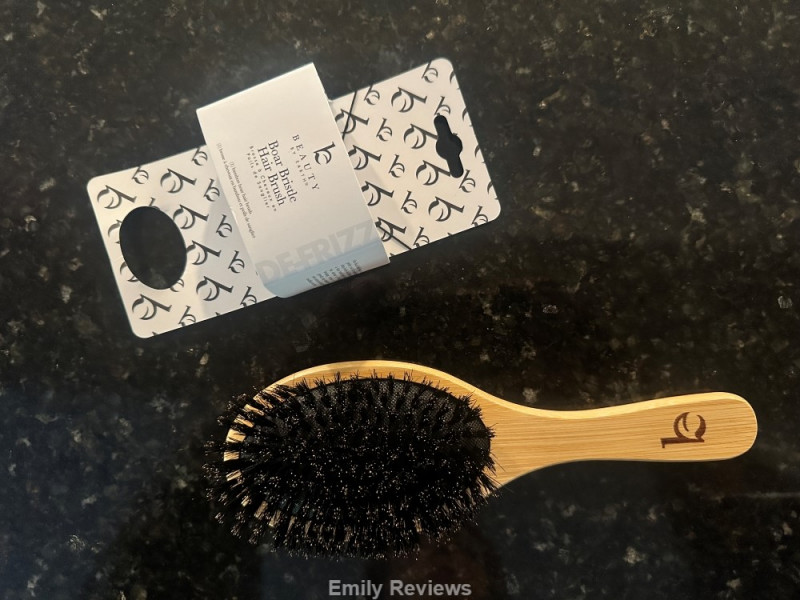 Boar Bristle Hair Brush decreases frizz and breakage. When you brush your scalp and hair, it stimulates hair growth and redistributes your head's natural oils. The Boar Bristle Hair Brush works well on most hair types.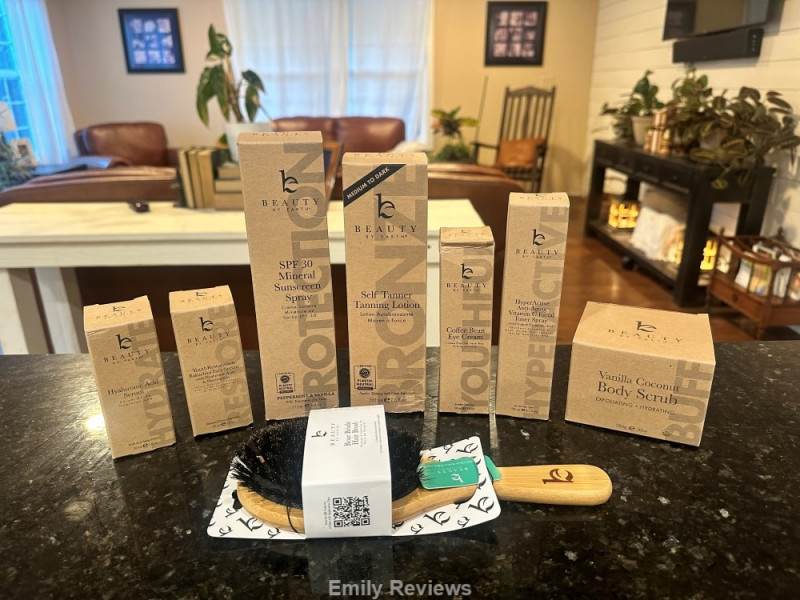 Beauty By Earth has everything you need to pamper yourself at home.
If you find yourself running out of products, become a member of the Beauty by Earth Essentials Club. Not only will you save money but your favorite products will be shipped to you regularly. No more running out and having to wait to place another order.
Buy It: Please visit the Beauty By Earth website to see their great selection of products and convenient shopping locations.
Connect: Don't forget to follow Beauty By Earth on Facebook and Instagram for the latest product announcements and special offers.


Hello, my name is Laurie. My family and I live near the Oregon coast. When we aren't at work, in school, or on the volleyball court, we enjoy traveling, cheering for our favorite sports teams, playing outdoors, and checking off items on our bucket list. We are lucky in that both sets of our parents, as well as our siblings and their families, live within an hour of us. We get together often to help one another out, celebrate milestones, and go on adventures together.
This post currently has 2 responses.