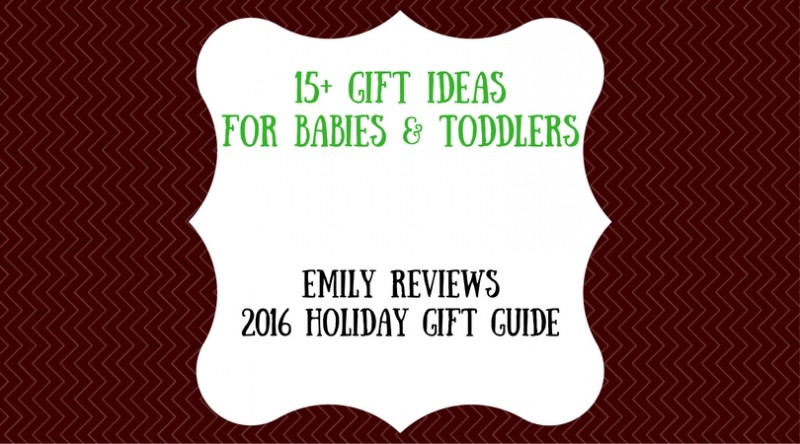 Emily Reviews writers were sent product in exchange for inclusion in our holiday gift guide. There are affiliate links in this blog post. All opinions are our own.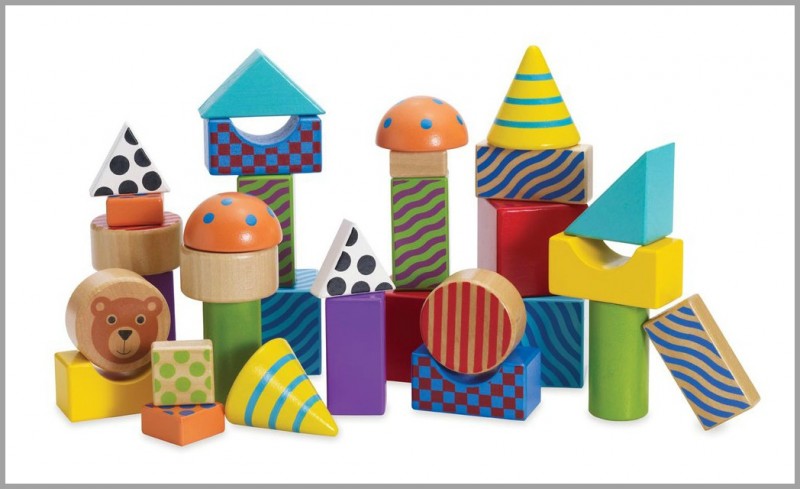 Encouraging building, stacking, color recognition, and patterns with the Manhattan Toy Company's Wood Building Create And Play Pattern Blocks. Featuring 32 fun wooden blocks, all pieces offer a non-toxic water based finish for ultimate safety. With the varying sizes and shapes along with fun colors and patterns, kids just can't get enough! Stack, build, tip over, and start again. The possibility of creations are endless. Simplistic and fun, this fun spin on classic building blocks offers hours of open ended play and extraordinary creative results.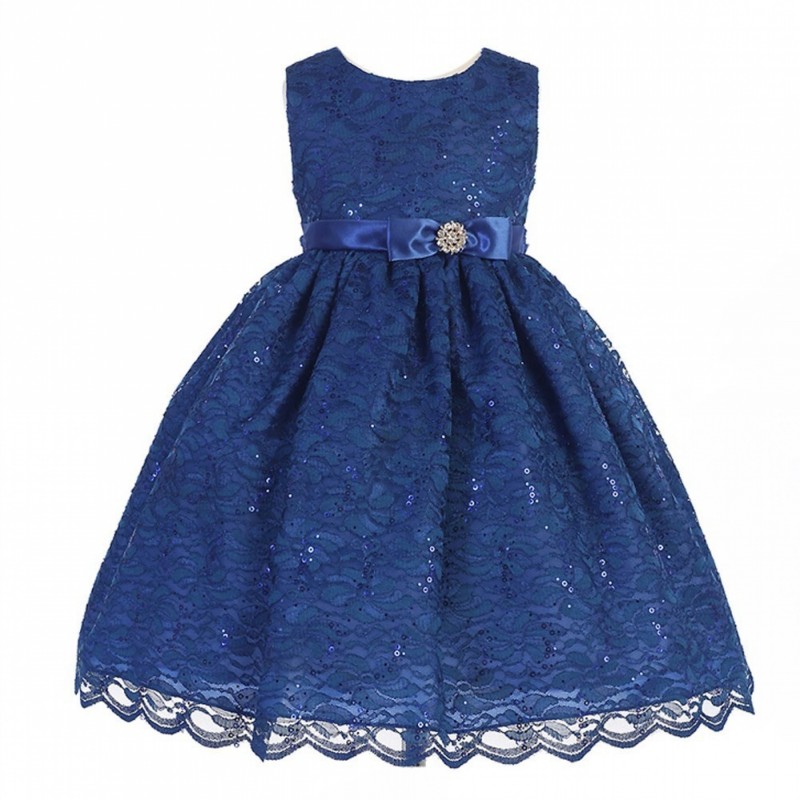 Dress the little ones up in their best with boys and girls formal wear from Sophia's Style.  Their delightful Royal Blue Lace Overlay Christmas Dress offers elegance and sparkle.  Featuring sequins woven throughout along with a beautiful satin bow, this sleeveless gown can be paired with a white sweater for the chillier climates.  The glitter broach on the center of the bow pulls the entire look together for a royal style that's sure to be the hit of any party.  Don't forget to check out all of their gorgeous apparel for the best dressed kids this Christmas.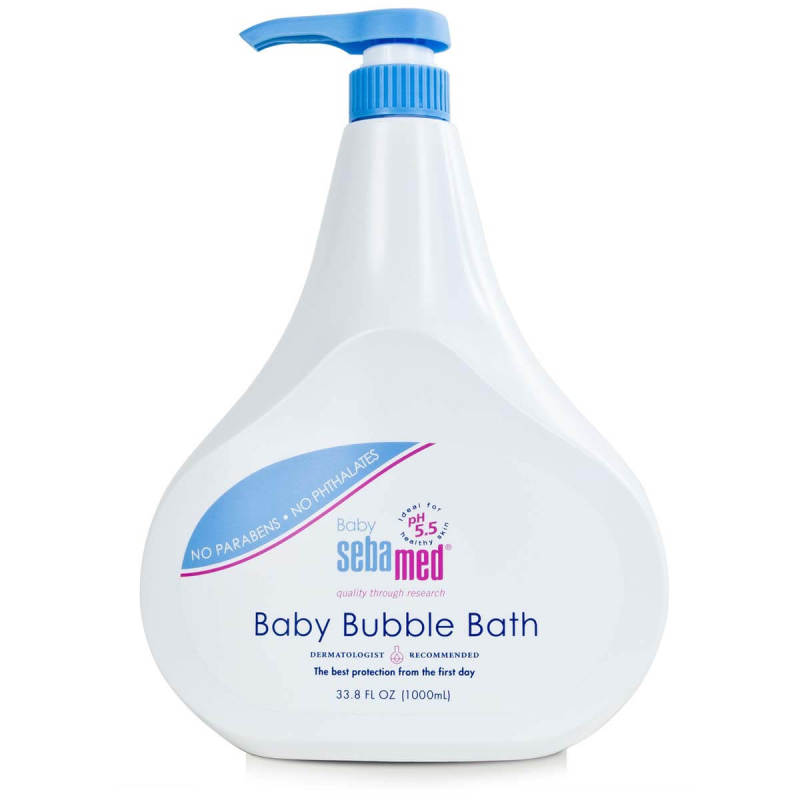 Sebamed Baby Bubble Bath gently cleans and nourishes delicate skin. Sebamed products have a pH level of 5.5; this is the pH level of healthy skin. Regular used of Sebamed Baby Bubble Bath may help reduce diaper rash, itchy skin, cradle cap and more. Sebamed Baby Bubble Bath is a tear-free formula.
Buy it: Sebamedusa.com or Amazon.com
Learn more: Read my review for Sebamed and enter to win the giveaway.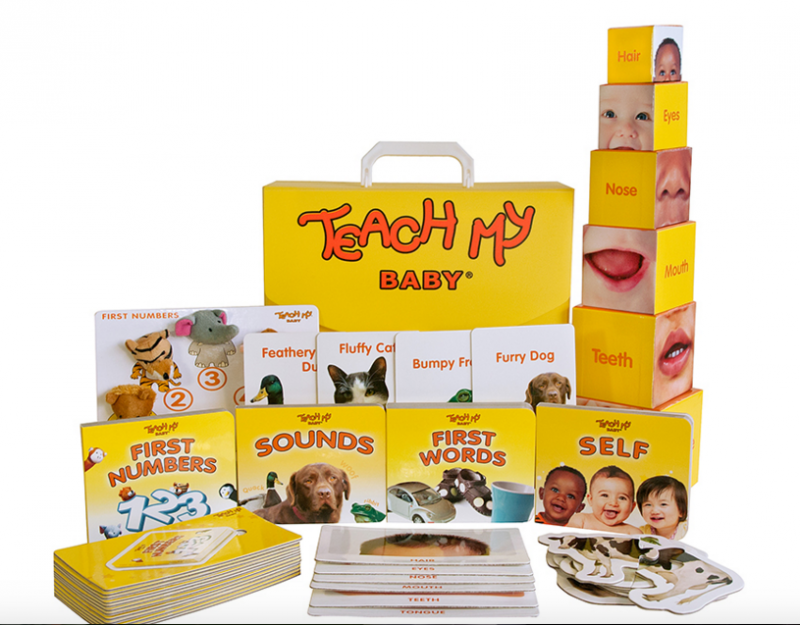 The Teach My Baby is an award winning learning kit made for babies six months and older. Teach My Baby is divided into four sections: First Numbers, Sound & Touch, First Words and Self. Puzzles, flashcards, blocks, puppets and books. The kit is screen free and promotes fine motor skills, hand eye coordination, parent-child interaction and self esteem. Bond. Teach. Play… 20 Minutes a Day!

Zutano's classic cozy Booties are a favorite of many and it's easy to see why.  Uniquely designed with a two-snap system and contrasting lining, these booties look great, actually stay on the little feet, and keep toes warm and protected.  They make a great fashion statement as they are available in a variety of fun colors and prints.  So help the infants and toddlers in your life look stylish and be cozy this Christmas with Zutano's Booties!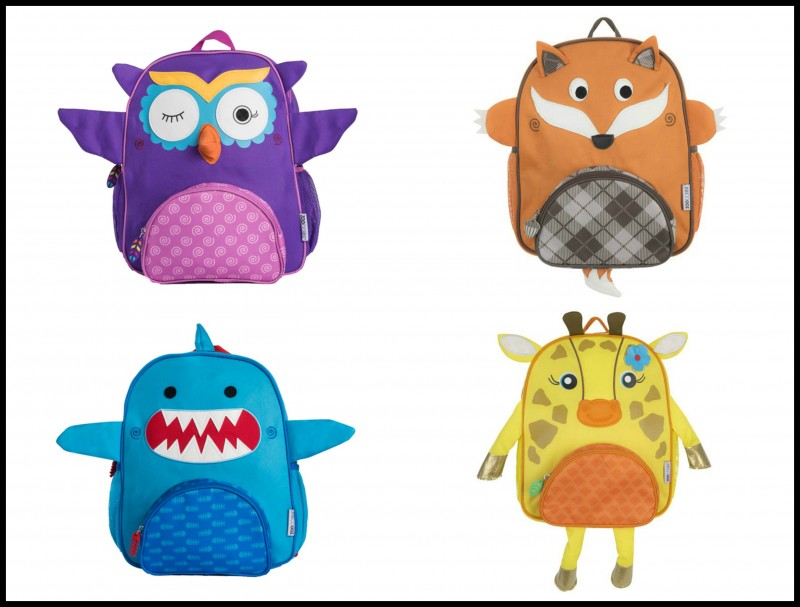 These awesome 3D Backpacks from Zoocchini would make a great whimsical and useful gift this year.  Featuring a variety of fun characters, these bags are perfect for a "daycare" bag with a change of clothes, lovey, and diaper or a great way to bring some fun toys on the go.  Then, when it's time for preschool, these Zoocchini Backpack Pals are sure to be the perfect friend.  Featuring a mesh water bottle pocket on each side, front pocket perfect for pencils and small treasures, large zippered pocket, adjustable straps, large name tag, and fun zipper pulls!
Buy It: Zoocchini.com or Amazon.com.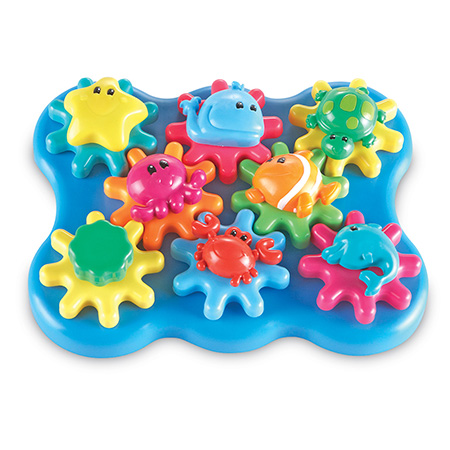 Even the youngest of children get to be learning engineers with the Learning Resources Ocean Wonders Build & Spin.  These brightly colored underwater pals and gears allow kids to practice hands on construction and fine motor skills.  These big chunky pieces are perfect for small hands and fit easily onto the board.  The pals can be changed and moved between gears as well for endless combinations.  The playing board measure in at 11″L x 9″H while the gears have a diameter of 3½".  Learning and fun will go hand in hand with this great Learning Resources toy under the tree this year!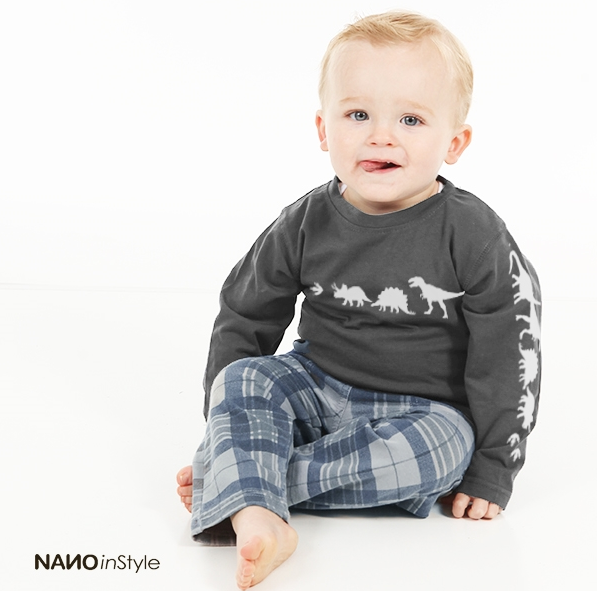 Babies, toddlers, and even big kids get to look cool this Christmas in Nano Baby Walk Like A Dinosuar Top.  Created from a cotton spandex mix, this shirt is just as comfortable as it is stylish.  Featuring a line of dinos along the front, the fun doesn't stop there as they also continue in a row down the one sleeve!  The little archaeologist will love this shirt as it gets them into dino playing mood while the dark grey matches any color or pattern.  Sure to become a favorite of everyone, give a raaaawring great gift that will be worn all year round.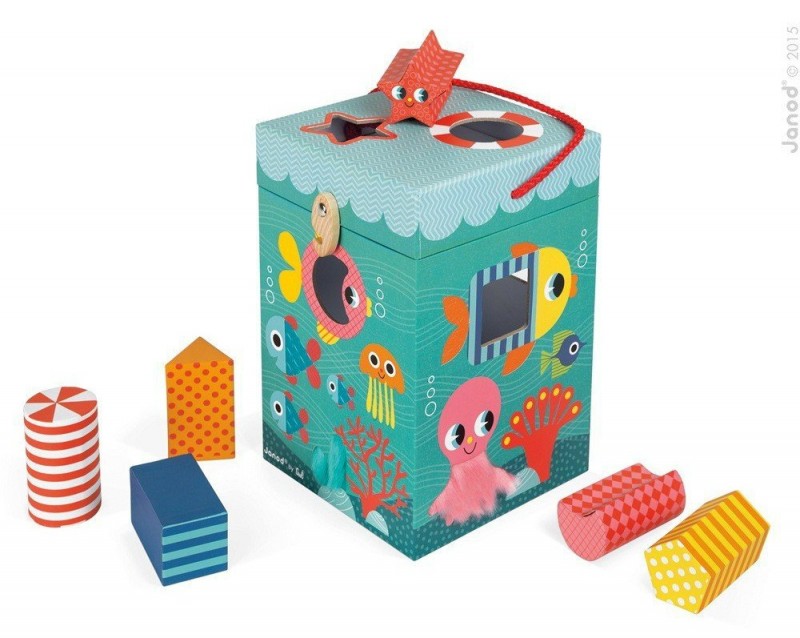 Encourage exploration, skill building and fun with the Janod Ocean Textures Shape Sorter Baby Toy.  This colorful activity box features a fun ocean themed scene complete with textured sea creatures.  Kids can also practice their dexterity and matching skills as they line up the blocks to fit the matching shaped hole.  The hinged cover offers an easy way to start the play all over again as kids continue mastering their skills.  It's colorful, fun, and a great choice this Christmas!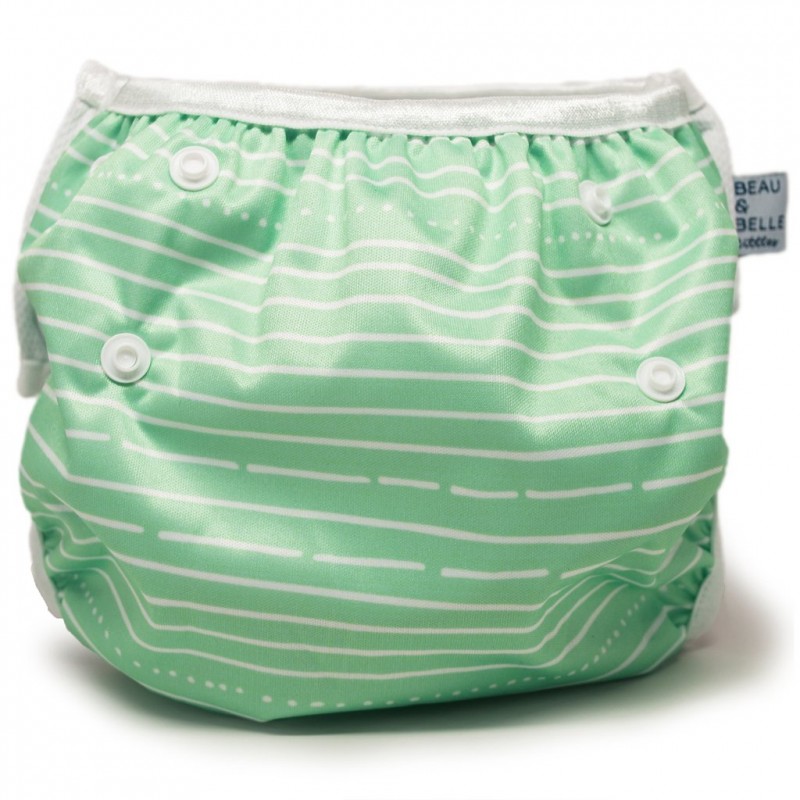 Little ones like to swim so give a lasting and reusable gift of a Beau & Belle Premium Reusable Swim Diaper!  This great Green Stripes print would work great for both boys and girls.  Featuring a washable and adjustable design, this swim diaper is made to fit children from newborn to 3 or even 5 years of age (or 6 to 36#).  The waterproof outer fabric offers a comfortable and slim wear for long lasting fun in the pool, lake, sprinkler, or splash pad.  This gorgeous Swim Diaper gift will help save money, save the environment, and even has a 1 year guarantee!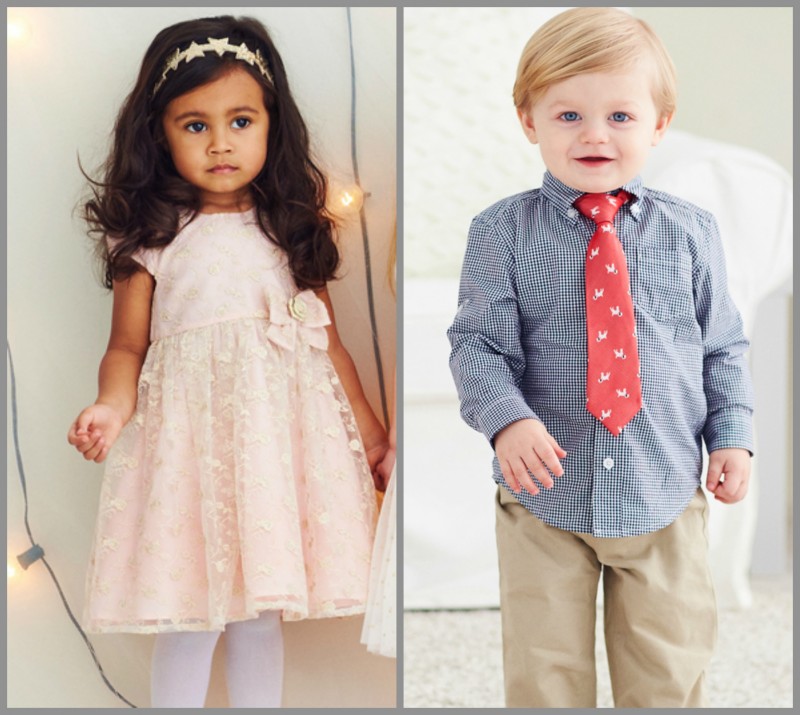 Dressing up has never been easier than with the beautiful holiday styles offered by Little Me.  Little boys will look dapper in their Little Sophisticate 2-Piece Pant Set while girls will be the picture of sweetness in their Golden Roses Dress.  Known for attention to details, premium comfort, and gorgeous styles, Little Me does not disappoint.  Kids will be able to move, play, run, and enjoy the party when sporting Little Me fashions.  It's easy to be the life of the party when comfortable and apparel from Little Me would be a great gift for this holiday season.
Head over to my Little Me Review to learn more.
Buy It: LittleMe.com (2 Piece Pant Set) & LittleMe.com (Golden Roses Dress)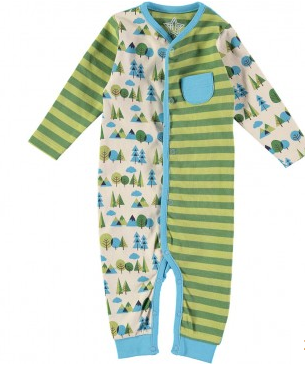 Cozy and cute, the Rockin' Baby Forest Print And Stripe Romper will become a daily favorite.  Offering a fun and funky style that's anything but boring.  The contrasting colors and patterns are super cute and match while avoiding the doldrums of typical styles.  The soft warm cotton construction will offer free play and cozy comfort.  Add in the fact that Rockin' Baby donates to a child in need with every purchase, and it's definitely a win win.
Learn More: Head over to my Rockin' Baby Review to learn more.
Buy It: RockinBaby.com or Amazon.com.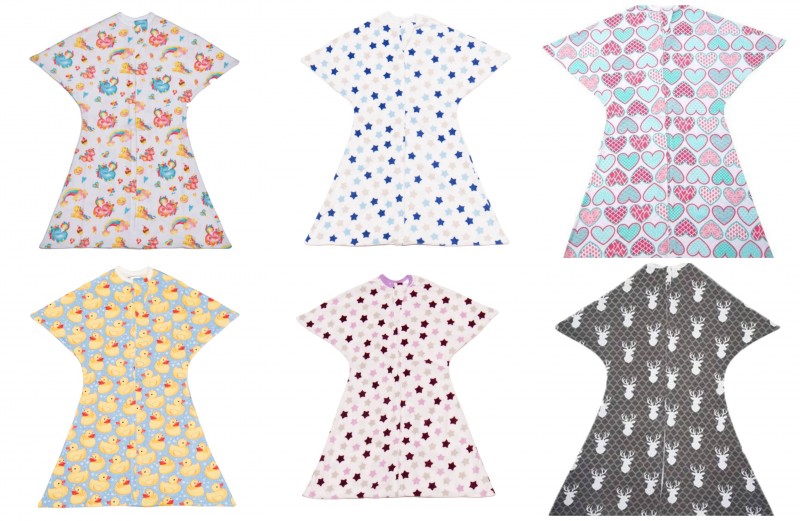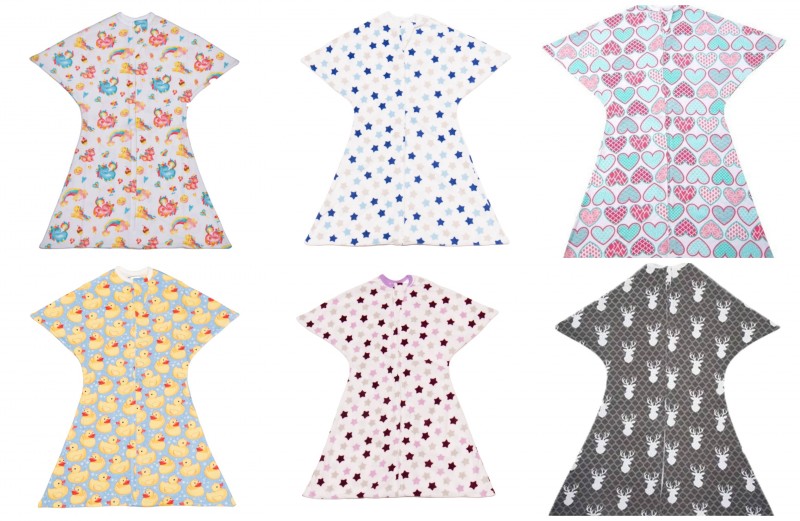 Is sleep a gift?  It can be when you give a Sleeping Baby Zipadee-Zip for Christmas this year!  This brilliant star shaped sleep sack is the perfect swaddle transition that kids tend to love until they are 2+ years old!  It keeps kids feeling safe, secure, and warm which then helps them to sleep better and longer!  Available in a variety of colors and patterns as well as from sizes small (0-3 months) all the way to extra large (2 years +).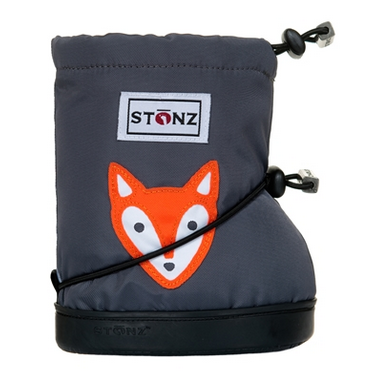 Keeping the feet warm of even the youngest family members is made simple with  Stonz Wear brilliantly designed Toddler Booties!  Don't let the name fool you as these boots are designed to layer up with Stonz sherpa-fleece linerz to keep little toes toasty on even the coldest of days.  The water proof and wind resistant design is perfect for allowing the littles to head outdoors and play.  So do you want to build a snowman!?!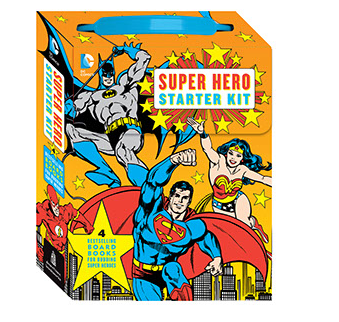 Bring out the superhero love to even the youngest kiddos with this amazing Downtown Bookworks Hardcover Super Hero Starter Set.  With the best selling super hero theme throughout, this set includes: ABC 123, Busy Bodies, Opposites, and Colors & Shapes.  The durable design is sure to bring years of love to any budding super hero enthusiast!  This perfectly bundled set comes boxed, perfect for the gift giving, and even has a handy carrying handle for kids to be able to transport easily.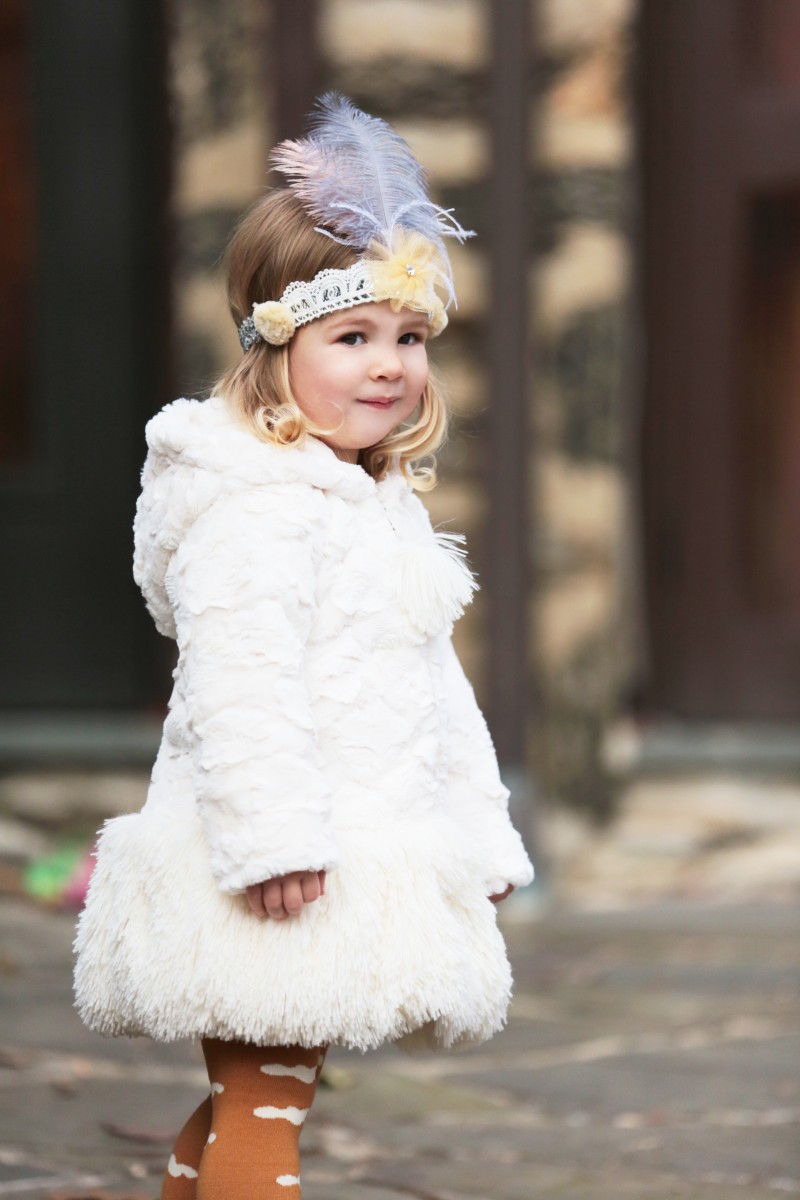 It's easy to give the gift of warmth with a gorgeous coat from American Widgeon Kids!  They offer a variety of styles for boys and girls including this gorgeous Hooded Pompom Coat!  Soft and fluffy, this coat is super stunning and extremely cozy.  The soft scalloped faux fur design is charming and elegant and it even comes with matching pompoms in the form of a zipper pull.  Even the interior of this coat is lined with extra fur for added warmth and comfort and the hood is the perfect finishing touch.  This particular style is available in sizes 6 months through 6x.  She'll definitely be a princess in this Hooded Pompom Coat!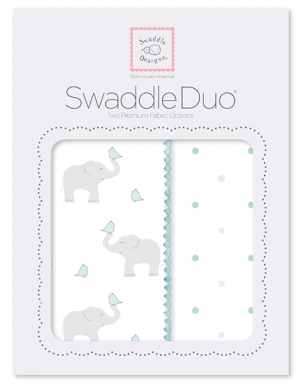 The Swaddle Duo from Swaddle Designs is the perfect gift for a new baby this Christmas. The Swaddle Duo includes two soft cotton swaddling blankets. It features one marquisette blanket for warm weather and also a flannel blanket for moderate to cool temperatures. Swaddling babies helps them transition more easily from the womb to the world and helps baby to be comforted and calmed. The Swaddle Duo blankets are generously sized and are made with sewn in step by step swaddling instructions. There are tons of adorable designs and colors to chose from.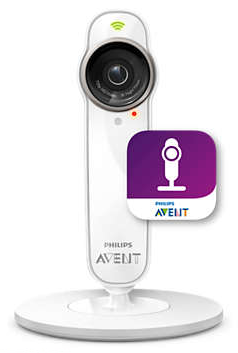 The Philips Avent Smart baby monitor allows you to view your little one, from wherever you are, using your smart phone. It uses SafeConnect technology for a secure and private connection. The Philips Avent Smart baby monitor app automatically switches between networks (3G/4G/Wi-Fi) to get you the highest quality connection to your baby.  The monitor has the ability to play ten different lullabies and can double as a multicolor nightlight; both of these features can be controlled remotely via your smart phone. Using the TalkBack feature you can also talk to, calm and soothe your baby from wherever you are. Room temperature and humidity can also be monitored via the Philips Avent Smart baby monitor.
Learn More: Philips Avent Review & Giveaway coming soon!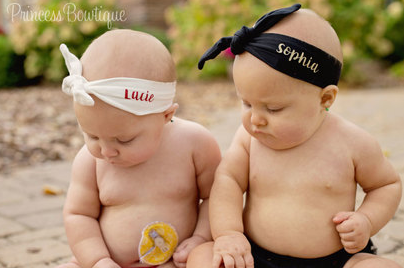 Princess Bowtique offers tons of beautifully handmade outfits and accessories for your little princess! From bows and headbands to rompers, bloomers and tutus, they offer hundreds of styles and choices. Featured in the photo is their custom baby head wrap. It can be personalized with a child's name, nickname, school or team. The wraps are cute and comfortable: they are made from a super soft jersey cotton material. The headwraps are adjustable so you can tailor the fit to your baby's size.
Learn More: Princess Bowtique Review & Giveaway Coming Soon!
Buy It: Princess Bowtique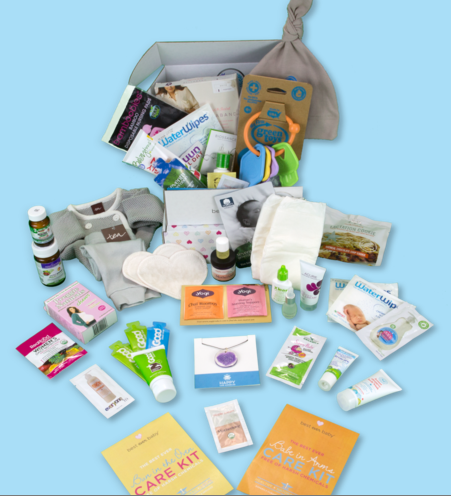 Best Ever Baby is a company that offers care kits for mothers and babies. The Best Ever Baby kit geared toward babies is called 'Babe in Arms'. Each kit costs $24 and contains $75+ worth of natural and sustainable products and samples. Each kit will contain at least 12 items: three full retail sized products, three premium samples and five trial size samples. All products are free of harsh chemicals and for every kit sold, Best Ever Baby donates $5 to the American Pregnancy Association.
Learn More: Read my Best Baby Ever Review Here
Buy It: Best Ever Baby
Hi there! I am Emily Evert, the owner of Emily Reviews. I am 28 and live in a small town in Michigan with my boyfriend Ryan and our two pugs. I have a large family and I adore my nieces and nephews. I love reading memoirs, and learning about child development and psychology. I love watching The Game of Thrones, Teen Mom, Sister Wives and Veep. I like listening to Jason Isbell, John Prine, and other alt-country or Americana music. I created Emily Reviews as a creative outlet to share my life and the products that I love with others.
This post currently has 10 responses.