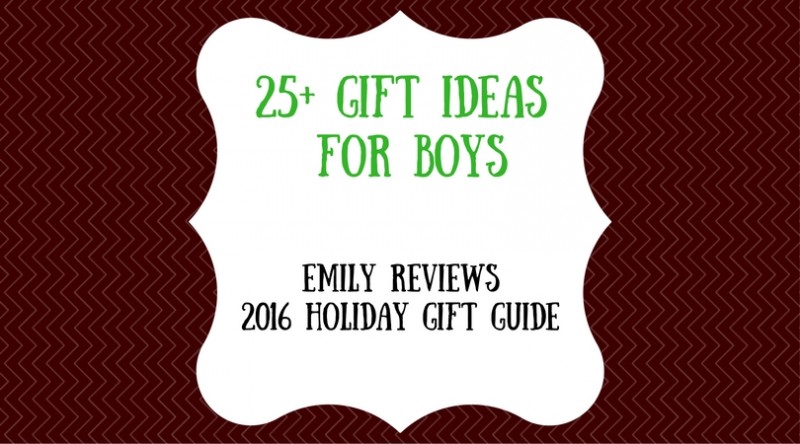 Emily Reviews writers were sent product in exchange for inclusion in our holiday gift guide. There are affiliate links in this blog post. All opinions are our own.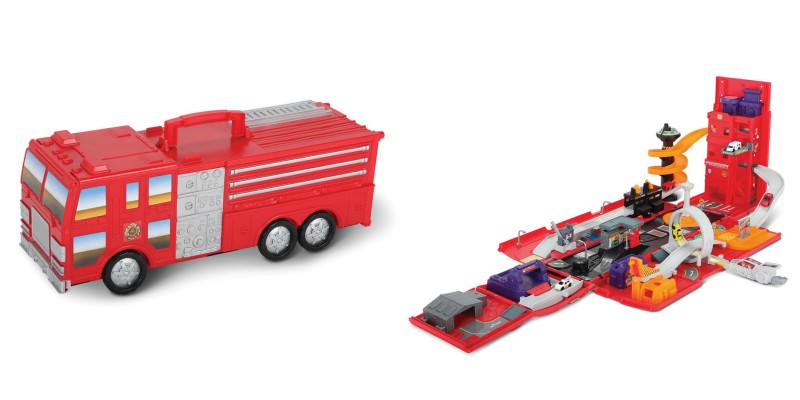 The Foldaway Stuntscape is a really unique toy. When folded up it is a firetruck look and design with rolling wheels. It unfolds to reveal a miniature town with a parking garage, convenience store or gas station, and several roads as well as a loop. It comes with 5 miniature cars that can drive around the town. The city includes a burning building, a buckled portion of pavement and more. I have a nephew who loves emergency vehicles (some of which are included in this set) so I know he will enjoy using them in this play set.
Buy it: Hammacher.com.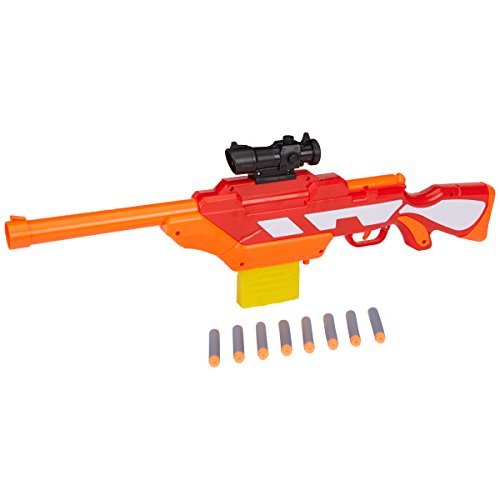 Boys will be boys and my guys love to play.  The Buzz Bee Toys Air Warriors Collection features a selection of fun weapons from The Walking Dead theme.  This particular weapon is The Walking Dead Andrea's Rifle Zombie Blaster which offers a dart blaster with detachable scope.  Darts can be blasted up to 72 feet and there's even a secret storage compartment for extra ammo!  The Rifle set also includes 8 long distance darts for added fun.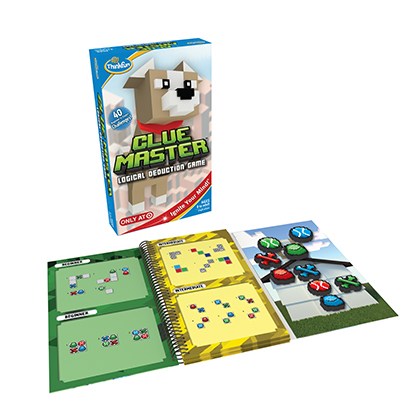 ThinkFun offers a line of fun and educational games. The Clue Master is a game of logic and problems solving. Players must sort through information to find the hidden clues. Each clue is then used to figure out a pattern. Clue Master has many levels of play based on skill levels. ThinkFun has games for toddlers through tweens.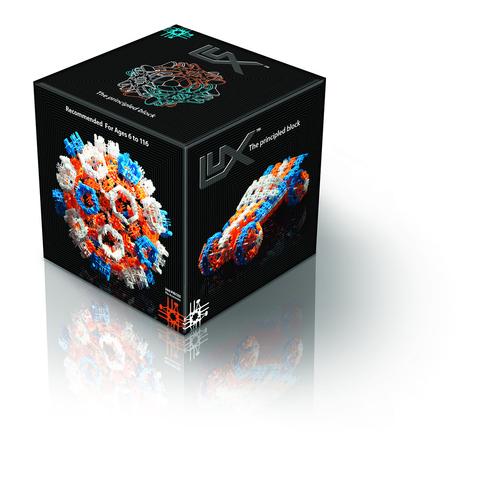 LUX Blox are a unique building toy with a design that reminds me a little bit of a pound sign or hashtag. Some of the edges of each block have edges that allow the pieces to snap together and hold in place while also still moving. For example, snap two pieces together and the hinge will stay together while the edges move, similar to a door or cupboard. Due to their unique shape these blocks can make creations unlike that of traditional building blocks that can only stick together on one edge. For creative kids who like to create, Lux Blox is a fun way to switch things up.
Buy it: LuxBlox.com or Amazon.com.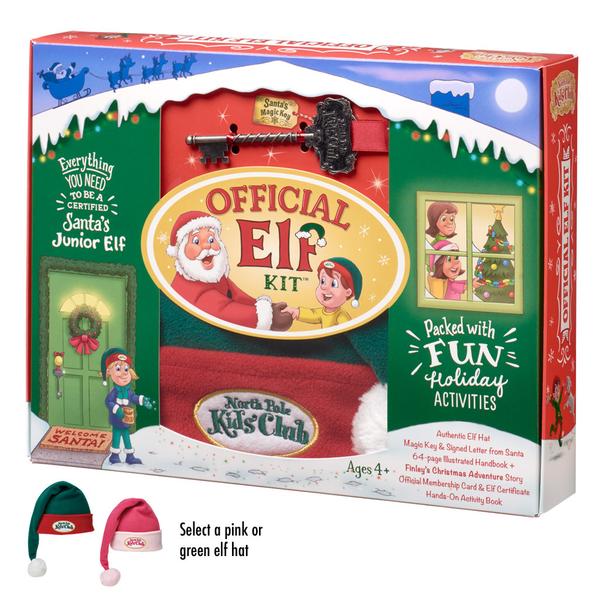 Give the gift of jam packed fun with the North Pole Kids' Club Official Elf Kit.  Complete with an authentic elf hat, magic key and a signed letter from Santa, Finley's Christmas Adventure Story, 64 page handbook, membership card, elf certificate, and hands-on activity book.  Kids will be jumping for joy as they open this action packed box and complete all the fun activities, crafts, recipes and more in preparation for Christmas!
Learn More: Head over to my North Pole Kids Club Review to learn more.
Buy It: NorthPoleKidsClub.com
Discount Code: Use the code: "BLOG20" for 20% off your order.  Expires December 5, 2016.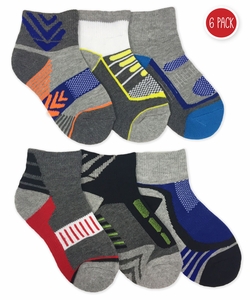 Socks In Stock carry socks for your entire family. Boy's Tech Sport Quarter socks have a half cushion foot, a nice supportive arch, and mesh panel to keep the foot dry and comfortable. These socks are made of a polyester, cotton, and spandex blend. You get six pairs of socks in the pack. Packs are available in size extra small, small, medium and large.
Buy it: SocksInStock.com/
Learn more: Read my review of Socks In Stock and enter to win the giveaway.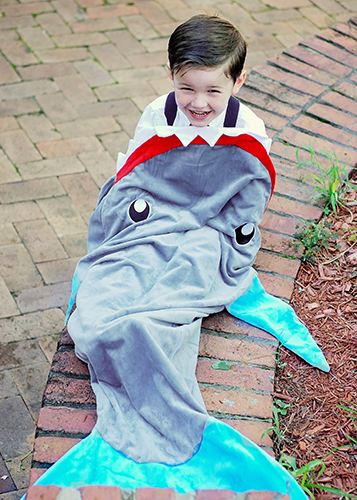 This adorable shark attack blanket is ideal for kids ages 3-12. The blanket is made out of minky, an incredibly soft material that is perfect for snuggling. When kids crawl in, they look like they are in the shark's belly! The blanket is 48 inches long, excluding the tail fins. This blanket is a great combination of a fun yet practical gift.
Buy it: TheHairBowCompany.com.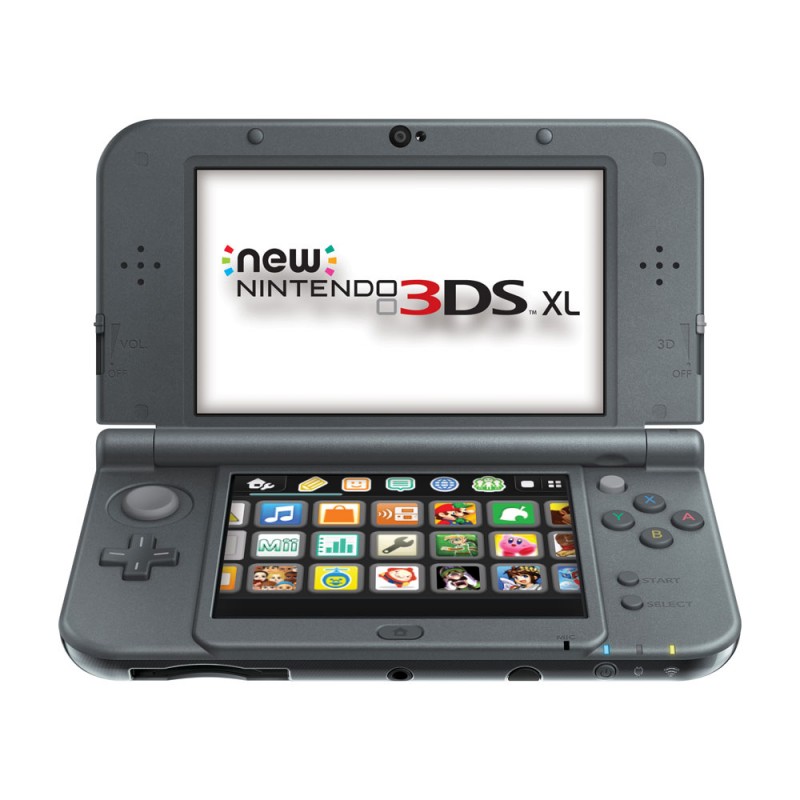 The NEW Nintendo 3DS XL is a system that will appeal to kids over a wide range of ages. Its 3D screen makes it easy to get really involved in the game you're playing. Most 2DS and 3DS games from Nintendo will work on this new system, making it possible for kids to upgrade to the new system without losing the ability to play games from their previous collection. Games for this system include many old favorites such as Donkey Kong and Mario.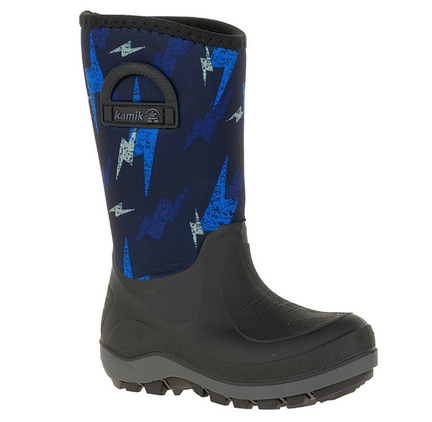 Warm and protect the feet of the boys in your life with the Kamik BLUSTER2 Three Season Boots.  Designed for comfort, style, and function, these boots pack a punch with features.  Rated for -22 degrees Fahrenheit, they are also waterproof, lightweight, and have a stretch Neoprene upper.  The rubber outsoles offer top notch traction, perfect for adventures in the rain, slush, or snow.  Built right here in the USA, these boots will be used and loved for months, seasons, and years to come.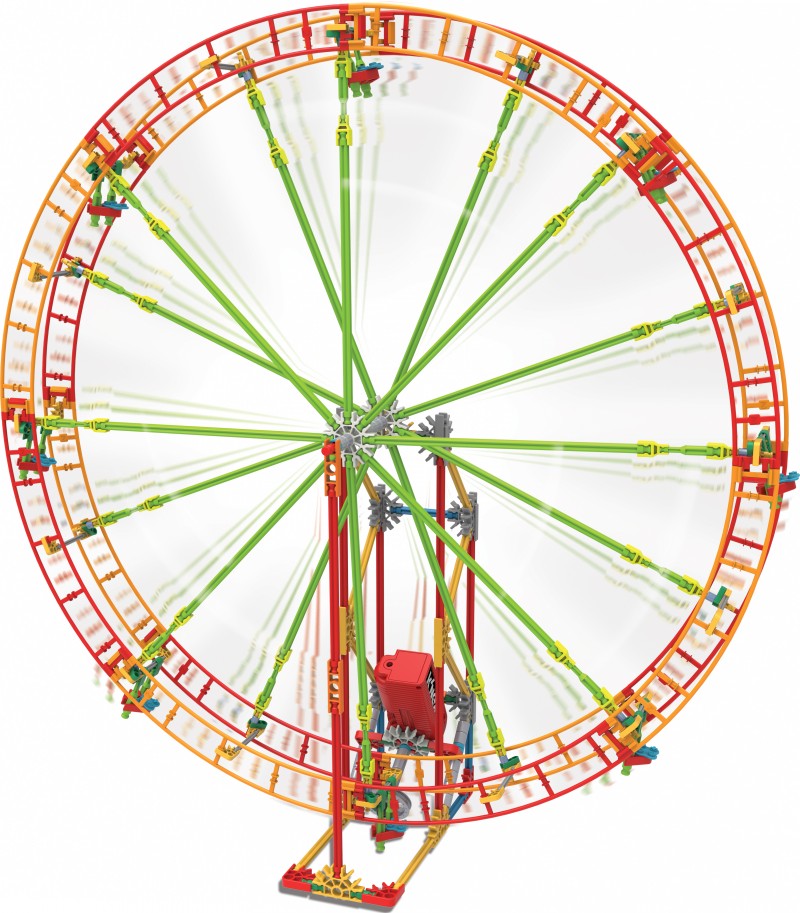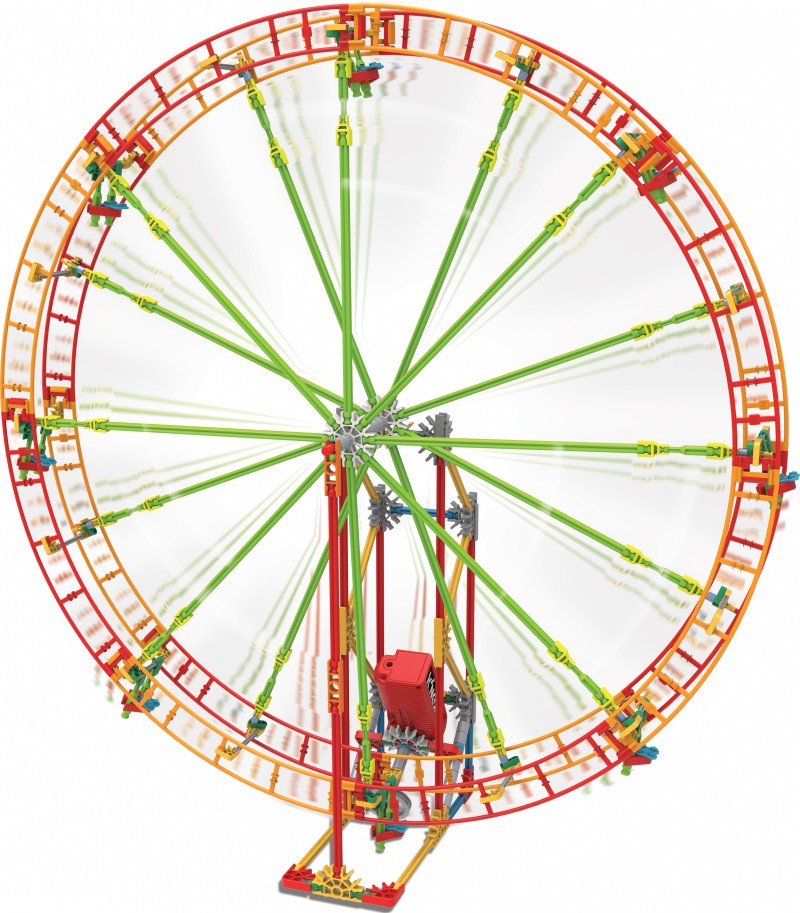 K'NEX construction sets have been popular among kids for years. The Revolution Ferris Wheel Building Set includes 344 pieces and a real working motor! With this set, you can build your very own ferris wheel. The Revolution Ferris Wheel Building Set is a great gift for kids ages seven and up. K'NEX makes products for kids ages 3 years old and up. They offer sets in several different themes to match your interests.
Buy it: Knex.com or Amazon.com.
Win it: Visit the K'NEX giveaway and enter to win.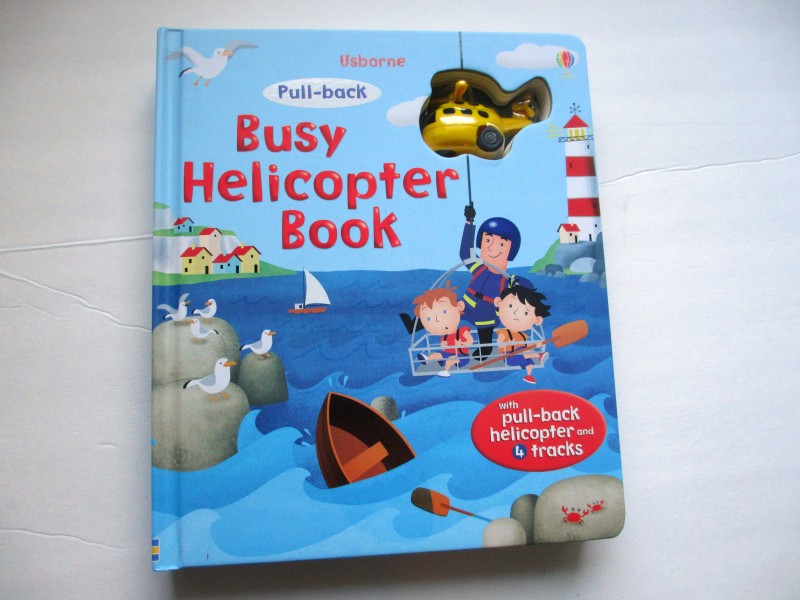 Usborne Books has tons of unique books for kids. Their Busy Helicopter Book comes with a toy helicopter. The pages of the book were designed thick, with grooves cut out so you can drive the toy helicopter through the pages. The helicopter can be pulled back and then it well propel itself forward, driving across the page while you read the book. This will quickly become your little one's favorite book.
Buy it: Usbornebooks.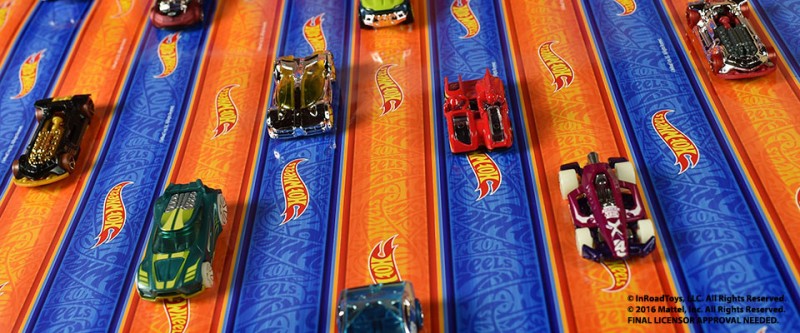 The brand new Hot Wheels PlayTape from InRoad Toys is inspired by the classic Hot Wheels track sets.  However, this PlayTape offers open ended play because kids can place it anywhere!  Simply open the roll and it's as easy as "unroll, stick, and then race".  Find any flat surface and this easy to tear roll allows the players to create the track of their dreams.  It's easy to re-position as well as remove and leaves behind no unwanted residue.  Take it anywhere for hours of fun!

Fashion Angels have a new line of constructions sets called, ZNAPEEZ! ZNAPEEZ! are geometric shaped "tiles" and "Znap" closures that attach to build functional objects. With ZNAPEEZ! you can make clothing, doll apparel, fashion accessories, room decor, and more…the limit is your imagination. You can even make a basketball hoop that really works! Fashion Angles ZNAPEEZ are sure to be one of his favorite new toys.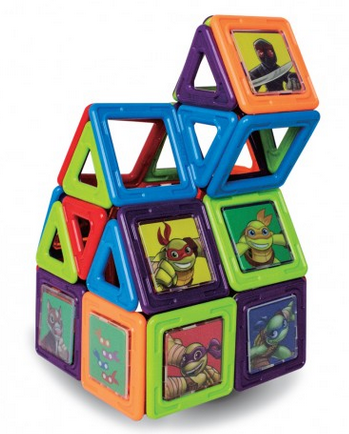 Unleash the super fighting powers of the little boys in your life with the MAGFORMERS Teenage Mutant Ninja Turtles Magnetic Construction Sets!  These turtles in a half shell add even more fun to the already amazing play that MAGFORMERS offers.  Designed using high quality magnets that never reject, kids will play for hours creating towers, fences, houses, buildings, cars, shapes, and more.  Truly open ended play that gets kids excited, MAGFORMERS are sure to be a hit this Christmas as everyone can't wait to get their hands on these fun, bright colored tiles to create their very own masterpiece.
Learn More: Head over to my MAGFORMERS Review to learn more. — Coming Soon
Buy It: Magformers.com or Amazon.com
Puzzle Warehouse carries more than just puzzles. The DYO Sports Set is fun ideas for kids who enjoy painting. A DYO (Decorate Your Own) Sports Set has 3 sports themed banks, paints, and stickers. Kids can give their banks a custom design. DYO Sport Set banks are fun to keep, trade or gift. Puzzle Warehouse has gifts for everyone in the family.

Satisfy the hands on hunger that boys have with some amazing choices from Lakeshore Learning including their fun Play & Store Building Brick Set or The Maze Cube!  This great brick set offers the convenience of easy storage or building on the go with the included storage case.  Featuring 135 pieces and 5 play figures, it's sure to be hours of fun.   To satisfy the amazing cube maze lovers is the Lakeshore Learning The Maze Cube.  Twists and turns, traps and adventure all await as kids aim to get the ball through this fun, yet challenging, maze!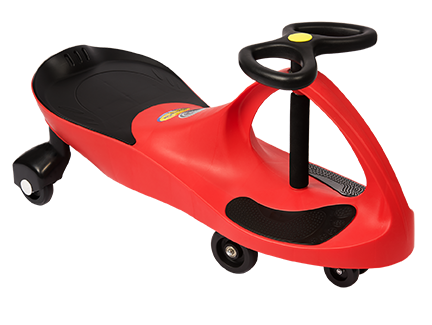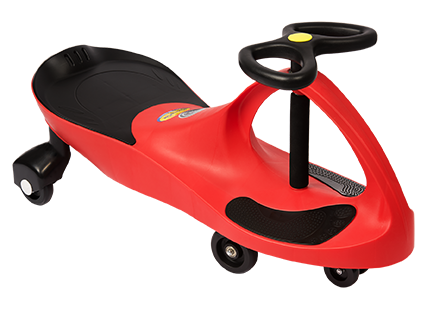 PlaSmart's PlasmaCars are ride-on toys that are self-powered. Place your PlasmaCar on a smooth surface. Sit down and place your feet on the footrest. Lean slightly forward and turn the steering wheel back and forth. Your PlasmaCar should start to move and pick-up speed. PlasmaCars can reach speeds of up to six mph. PlasmaCars can hold riders up to 220 pounds. It is suggested for kids ages 3 years old and up.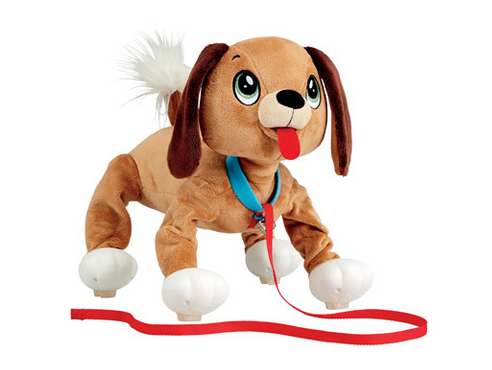 Every little boy needs a dog and now it's a possibility for everyone with the TPF Peppy Pups.  With absolutely no batteries needed, this kid-powered pup does a bouncy walk action that mimics real life bountiful energy puppies!   The cute leash is attached to a collar with a bell for added fun.  Peppy Pups are soft and cuddly while also offering the joy, action, and heartfelt nature of real pups.  His cute face and adorable tongue are all that a child needs to fall in love.  Sure to be running around with the family in no time, Peppy Pups will be a great choice for those pet loving children on your list.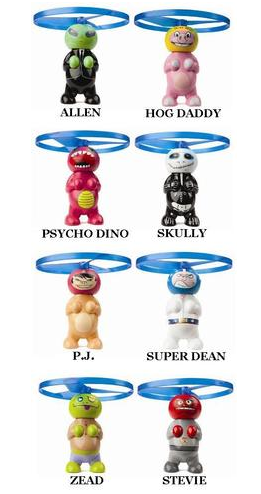 Send the boys running to launch and catch their Hog Wild Toys Air Head Copters!  Just give a pull on the rip cord and send the spinner head on an up to 50 feet high vertical flight!  Then, prepare for touch down as the head comes gliding back to the ground.  With eight different styles available, the heads can be mixed and matched to create even crazier funny characters.  A unique and silly gift, kids will absolutely love these fun Air Head Copters.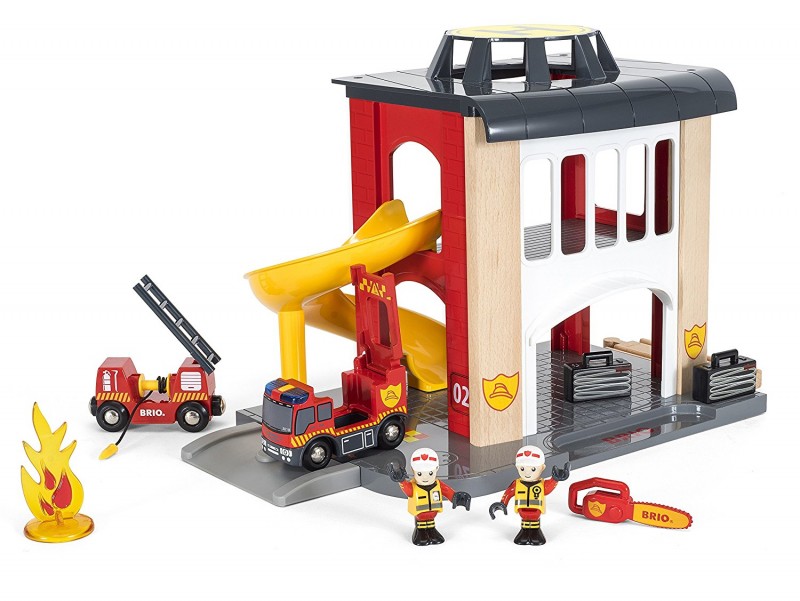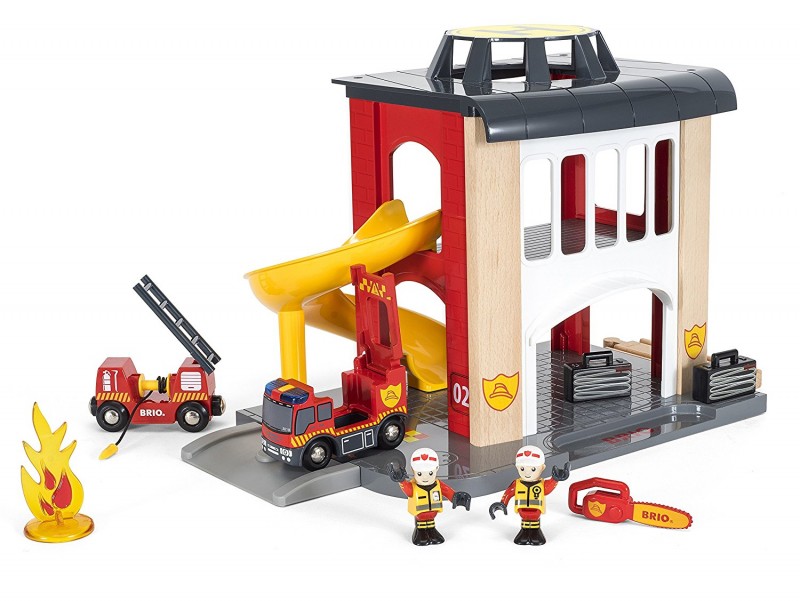 Kids can suit up and head out as up and coming firefighters with the help of the BRIO Central Fire Station.  This gorgeous set comes with everything they need including a fire station, 2 firemen, 2 firetrucks, and a variety of fun accessories.  Created mostly out of a high quality, heavy duty plastic, this set is boldly colored, eye catching, and offers hours of open ended play.  Of course, it's compatible with all BRIO wooden railway sets which makes it perfect for new fans or adding on to a little players BRIO collection!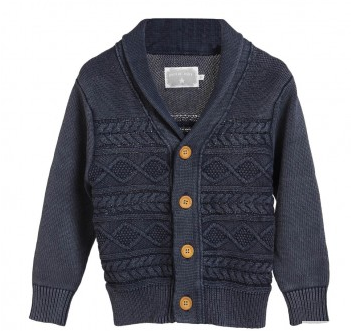 Giving the gift of warmth while helping a child is need has never been easier than with the Rockin' Baby Oscar Cable Cardigan.  This gorgeous knit sweater offers business casual style and flair with absolute comfort.  This essential is the perfect grab for cooler days or after the sun goes down.  Designed with a button down front, kids will like not having to pull over their head.  Plus, Rockin' Baby gives to a child in need with every purchase!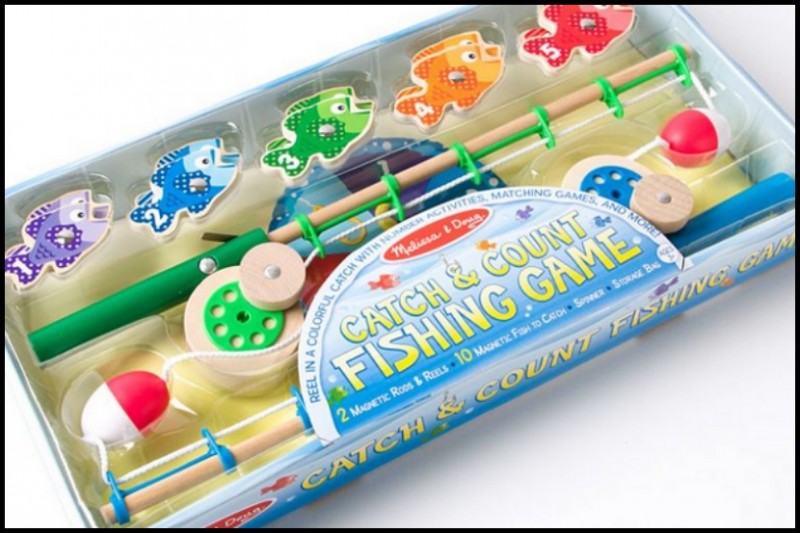 Head over to PAPYRUS and check out their amazing selection of cards, gifts, and more including this great Catch & Count Fishing Game!  Everything your little fishermen will need is included: 2 magnetic fishing poles, two sets of colorful magnetic fish, spinner, and storage net.  It's cute and fun and kids will enjoy the game or just free play fishing and never even realize they are actually learning while playing!  Bright colors make it eye-catching and the wood construction offers nostalgic play.
Learn More: Head over to my PAPYRUS Review to learn more.
Buy It: PAPYRUSonline.org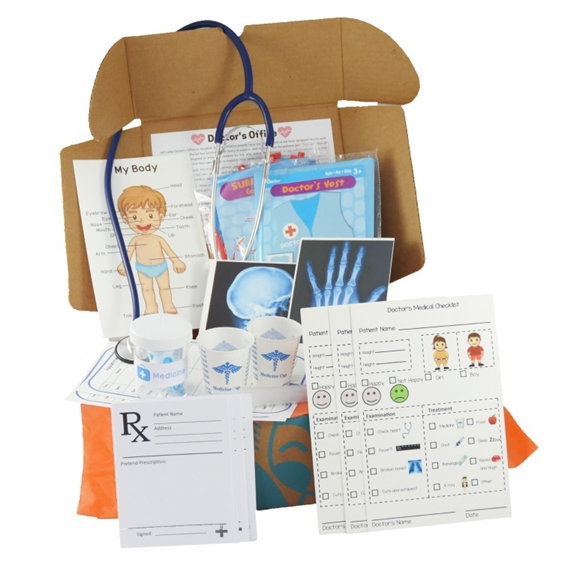 Kids love imaginative play so giving the gift of a Bramble Box Props subscription or one-time gift box is perfect for kids of all ages!  Get a surprise box or pick the theme such as their amazing Doctor's Office Pretend Play Kit.  Filled with all the items needed to explore the human body and create your very own doctors office including: dress up vest, hat, and mask as well as a working stethoscope, appointment sheet, patient medical cards, x-rays, prescription pad, diagram of body, medicine cups, play syringe, and gauze.
Buy It: BrambleBoxProps.com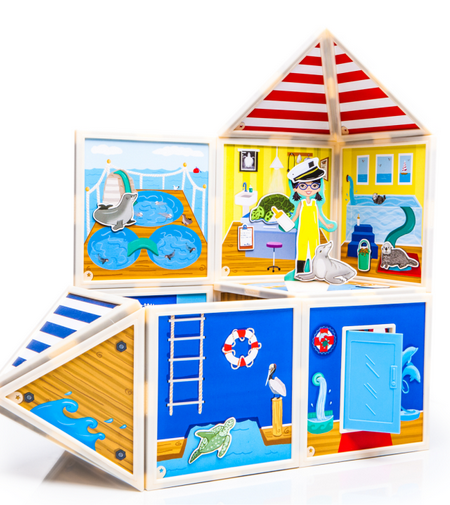 Adventures await the young explorers with the Build & Imagine Marine Rescue Center Magnetic Story Board Tiles.  Join Guide Thea and set out on a quest to help save the endangered sea creatures.  Construct the dual-sided story tiles into a ship, marine center, or anything else the imagination can think of.  The 48 included pieces are perfect for helping feed baby seals, rehabilitate hurt dolphins, and take care of the sea turtles.  The possibilities are endless with this fun set!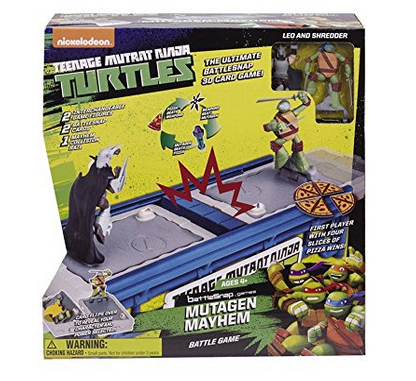 Bring on the battle for the fun loving boys in your life with the Future of Play's Teenage Mutant Ninja Turtles Mutagen Mayhem Game this Christmas! This ultimate battlesnap 3D card game has players racing to be the first one with four slices of pizza to win. Test your skills, choose your battle power, snap on your game figure, load on to the Sewer Slane Crane, and head into battle! Fast action fun that's sure to bring lots of joy.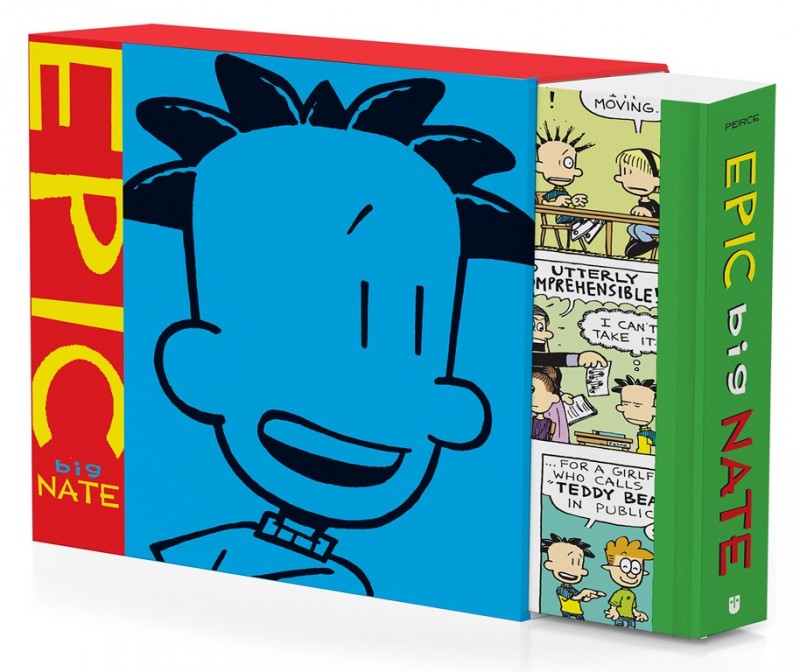 The fairly heavy square-ish box wrapped up under the tree containing the Epic Big Nate book from Andrews McMeel Publishing is sure to deliver squeals of delight upon opening.  Filled to the brim and featuring highlights from 1991 to 2015, this book delivers 472 pages of awesomeness.  This Epic Big Nate book comes with a slip case and contains cartoons, memorabilia, Q&As, and more to celebrate this 25 year long run of Lincoln Peirce's long-running comic strip.  Witty, informative, fun, and delightful, this cast of characters  will not disappoint!
Buy It: AndrewsMcMeel.com


Hi there! I am Emily Evert, the owner of Emily Reviews. I am 28 and live in a small town in Michigan with my boyfriend Ryan and our two pugs. I have a large family and I adore my nieces and nephews. I love reading memoirs, and learning about child development and psychology. I love watching The Game of Thrones, Teen Mom, Sister Wives and Veep. I like listening to Jason Isbell, John Prine, and other alt-country or Americana music. I created Emily Reviews as a creative outlet to share my life and the products that I love with others.
This post currently has 10 responses.