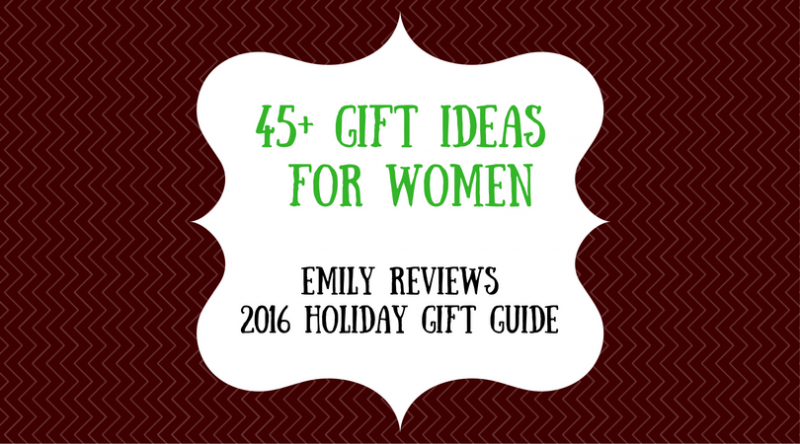 Emily Reviews writers were sent product for inclusion in our gift guide. There are affiliate links in this post. All opinions are our own.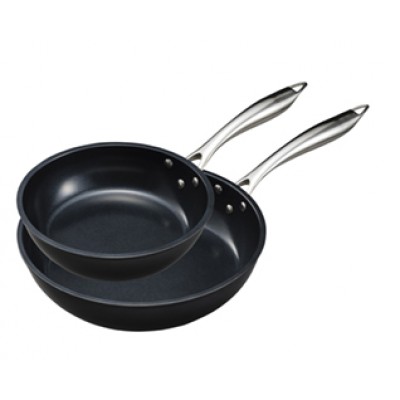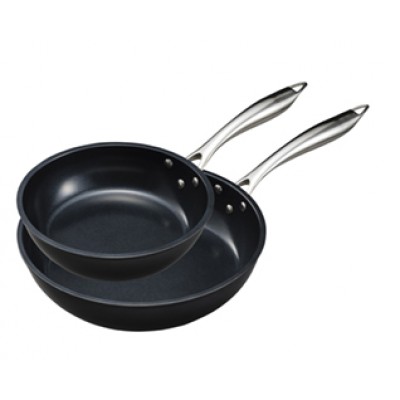 Kyocera Ceramic Fry Pans make a wonderful gift for people just starting out on their own, or who could use an upgrade in their cookware. Kyocera Ceramic Pans are non-stick, safe, scratch-resistant and easy to clean. The 8″ and 10″ set will meet almost any frying need that you have. These frying pans are nice and deep so cooking stir-fry, jambalaya and similar meals is possible in these pans.



Choosing the perfect bottle of wine from Personal Wine is simple as they have lots of great options including their Cava Sparkling Wine Conde Laurel Cava Brut NV.  This Spanish Sparkling Wine is deliciously perfect for any event and compliments many foods, flavors, and settings.  Think bubbly and fruity, great for a celebratory event.  Make it even more special by adding engraving for a small fee and a gift that really impresses.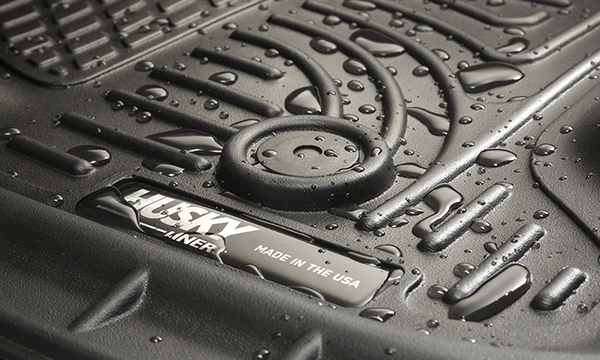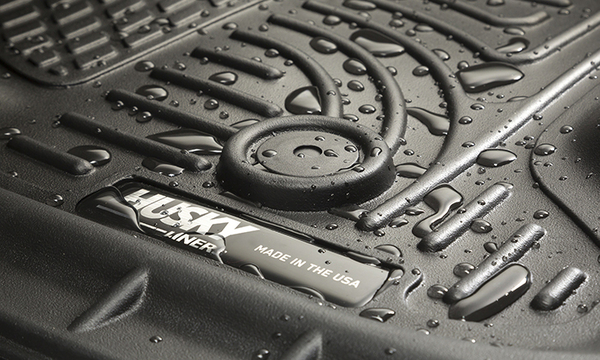 Husky Liners floor mats protect the inside your vehicle. They are custom made to fit your exact vehicle and come in multiple color options. Husky Liners are easy to install, stay in place and can be hosed off when needed. Next time your little ones spill their drink or snack, Husky Liners have you protected.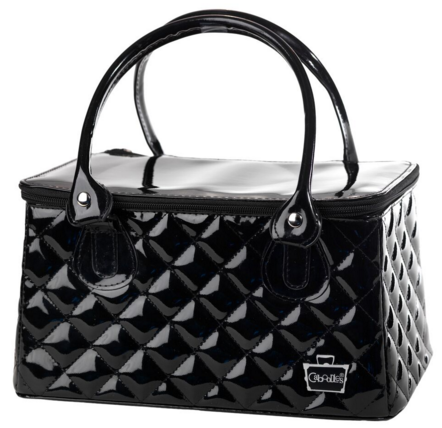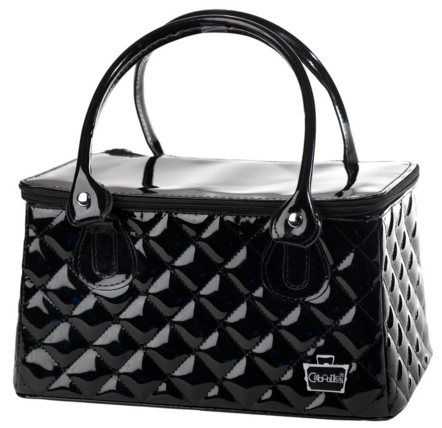 The Caboodles Heartthrob Long Tapered Tote is perfect for storing all of your makeup must-haves and more! It has a stylish design with a zippered closure. The Heartthrob measures 11" x 10.25" x 7"; it has a roomy interior and features multiple interior elastic pockets and bands. The Heartthrob is perfect for use at home or on the go. It is available exclusively at Ulta.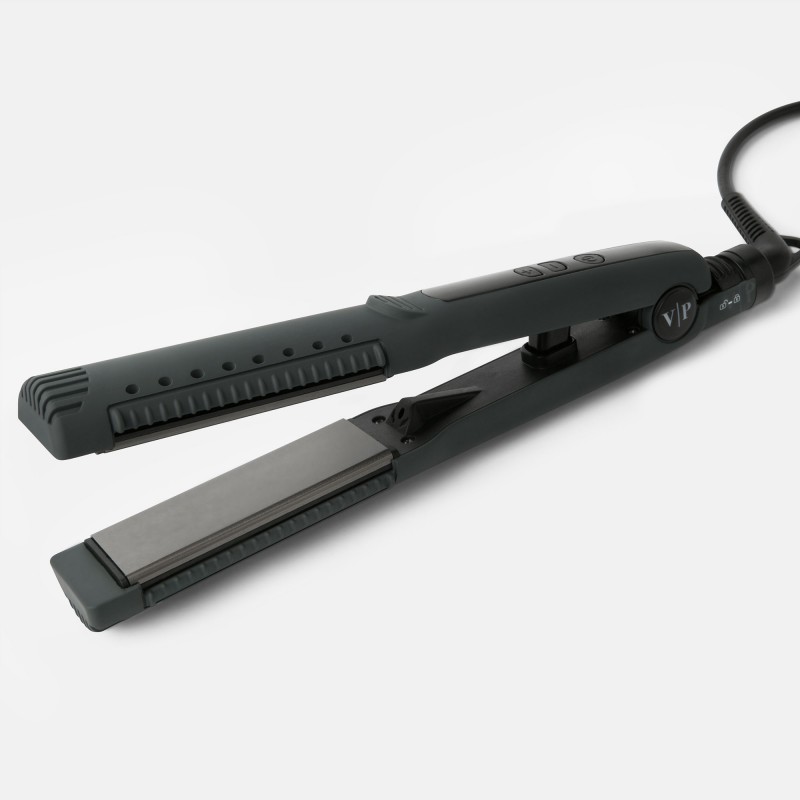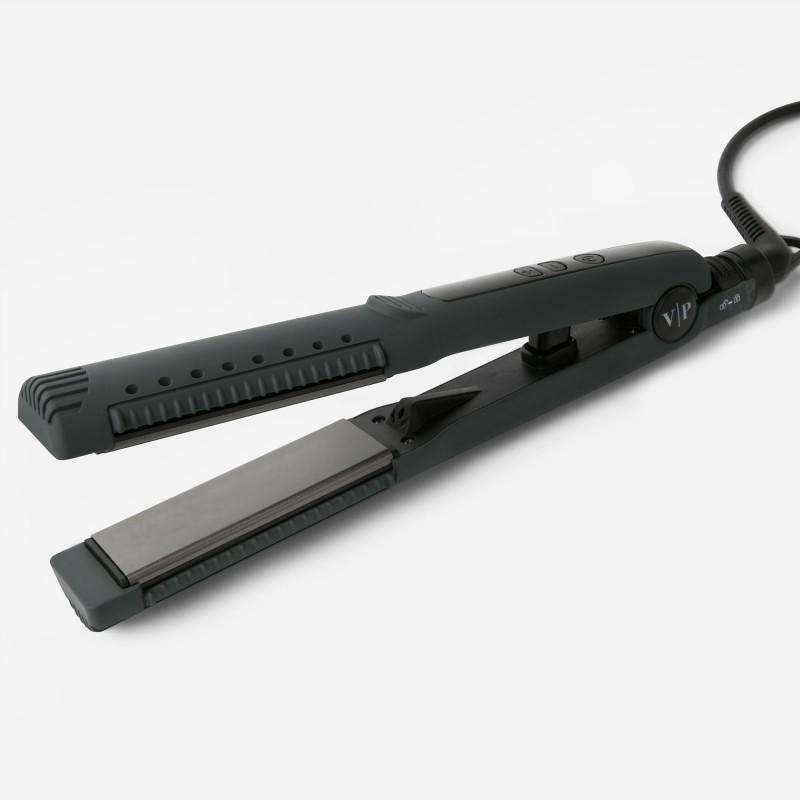 All women have different types of hair, but the Tame Damp or Dry Hair Styling Flat Iron from Vanity Planet caters to all hair types. You can change the temperature – this flat iron varies from 150 to 450 degrees. It comes with a 360 degree swivel cord for tangle-free styling and soft touch coating on the handles for grip. After 60 minutes, it even shuts off automatically. The best part is you can use this flat iron when your hair is wet OR dry. It's definitely a great gift for women who want fast styling when they get out of the shower.
Buy It: Vanityplanet.com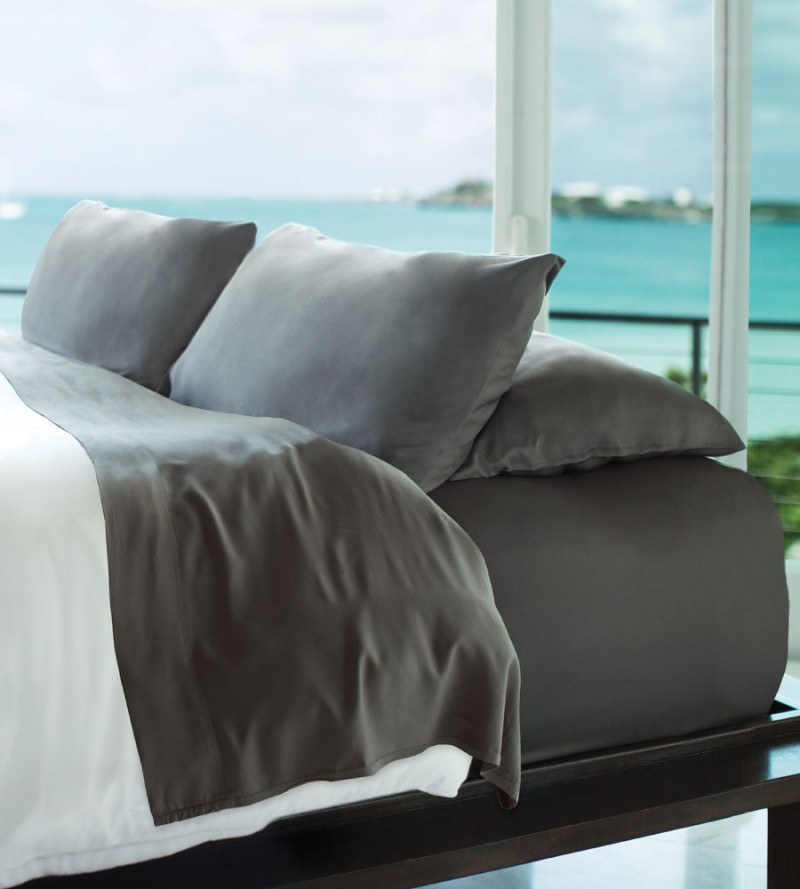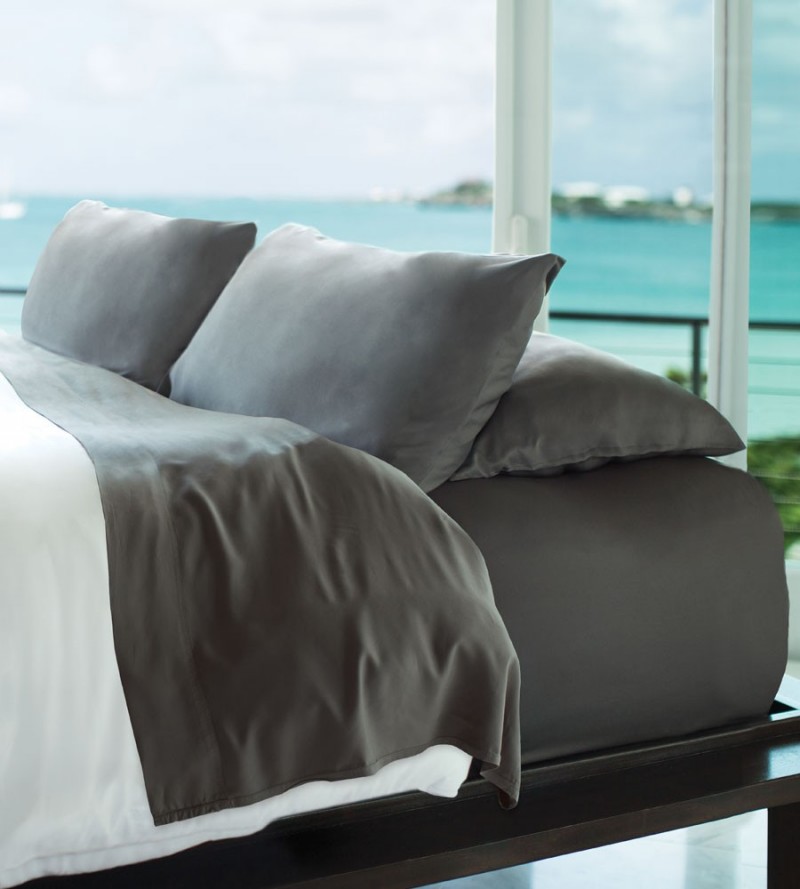 Cariloha Resort Sheet Sets are a great way to make the woman in your life feel pampered. These sheets are 100% viscose from bamboo and they provide an ultra-soft sateen finish. They are thermal regulating to help keep you feeling comfortable at night regardless of the weather. They fit mattresses up to 18″ deep and have smooth, durable advanced box-stitch seams. They are the ideal combination of softness and durability.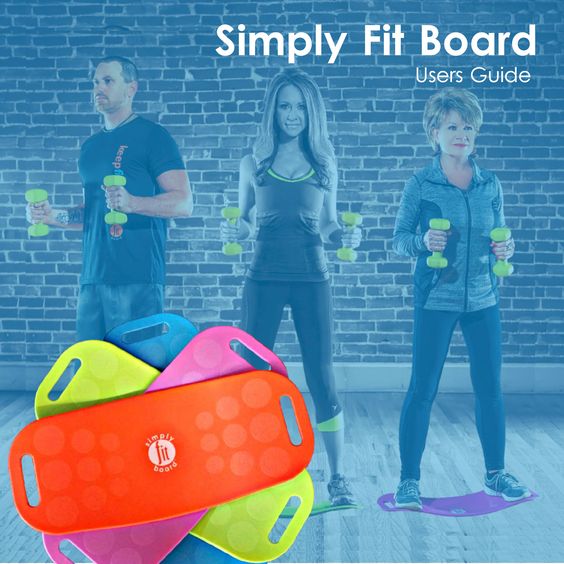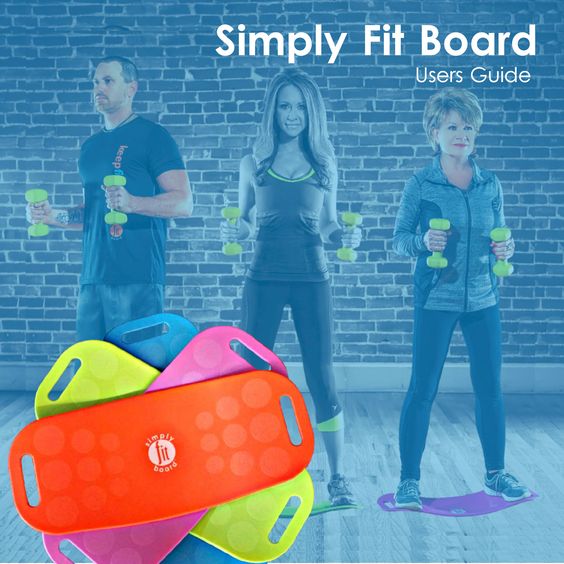 If you're looking for a gift for the fitness fanatic or even just someone who wants to start working out, look no further than the Simply Fit Board.  This fun, effective, and easy way to get fit and toned comes with and a fun workout DVD and a board in your choice of four colors (orange, green, magenta, and blue).  Get busy toning abs and legs and even improving balance while enjoying yourself as the Simply Fit Board is easy and light weight enough to use any time and anywhere.  And because it's so quiet, it won't disturb anyone either!  It's compact and stores easily when not in use and would make a great gift under the tree this year!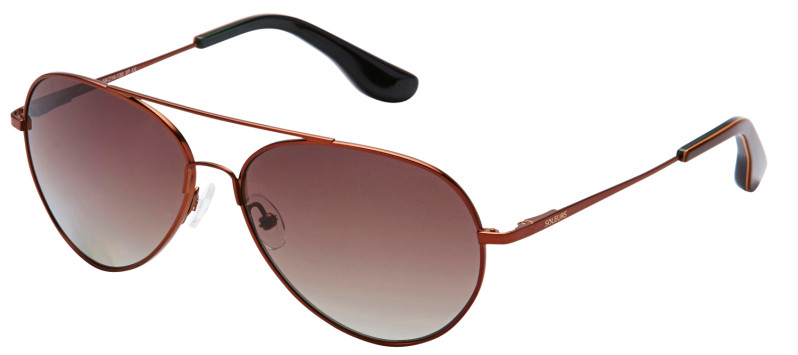 SōLEURS sunglasses combine fashion and function. Pilbara sunglasses have strong clean lines that work well with most face shapes. They have Polarized lenses with 100% UVA & UVB protection, scratch-resistant coating, slender arms and a tapered brow. They Pilbara sunglasses are available in two colors- copper and coal.
Buy it: Soleurs.com/
Learn more: Read my review for SōLEURS.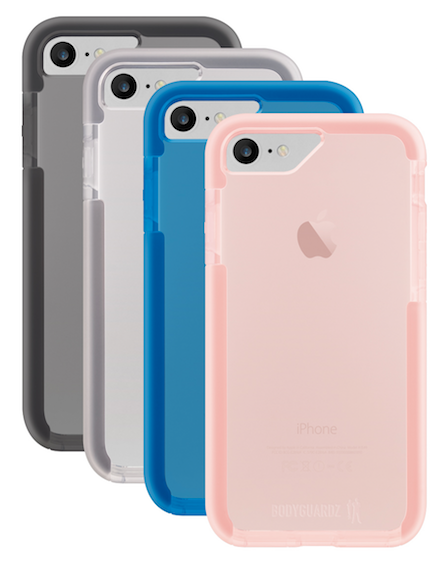 BodyGuardz Ace Pro Case for Apple iPhone 7 Plus is a brand new type of phone case. It is a TPU case that features impact absorbing technology called Unequal. The Unequal impact gel is injected directly into the case to absorb and dissipate impact. BodyGuardz Ace Pro Cases have a raised bezel to protect the front of the device, while still offering a sleek, low profile design.
Learn More: In my post coming soon.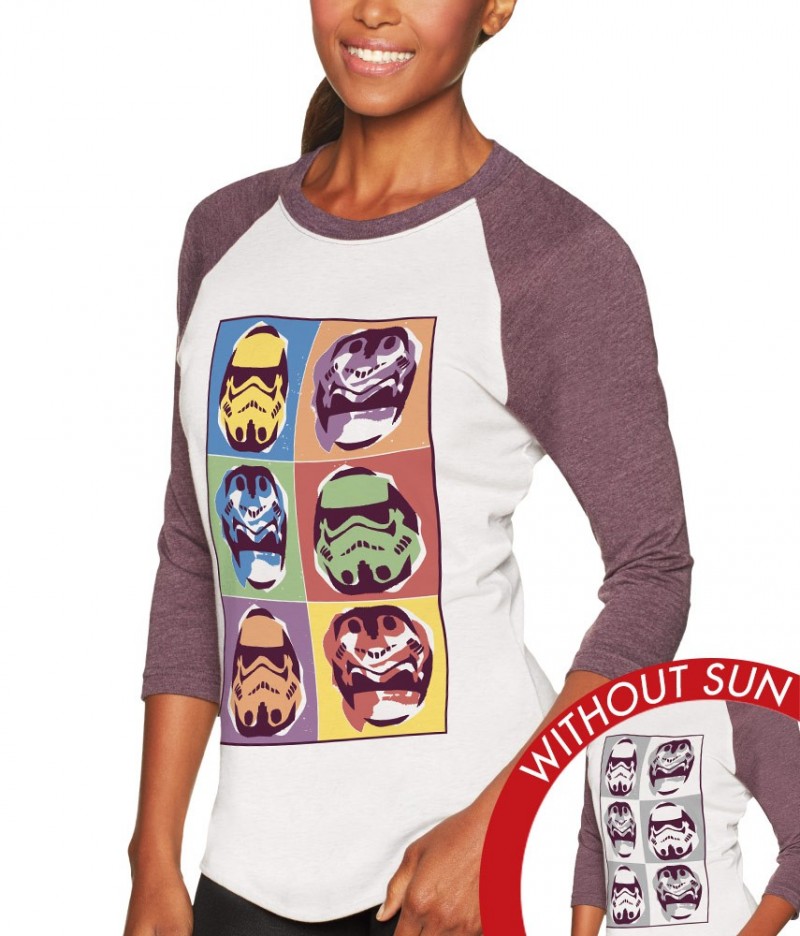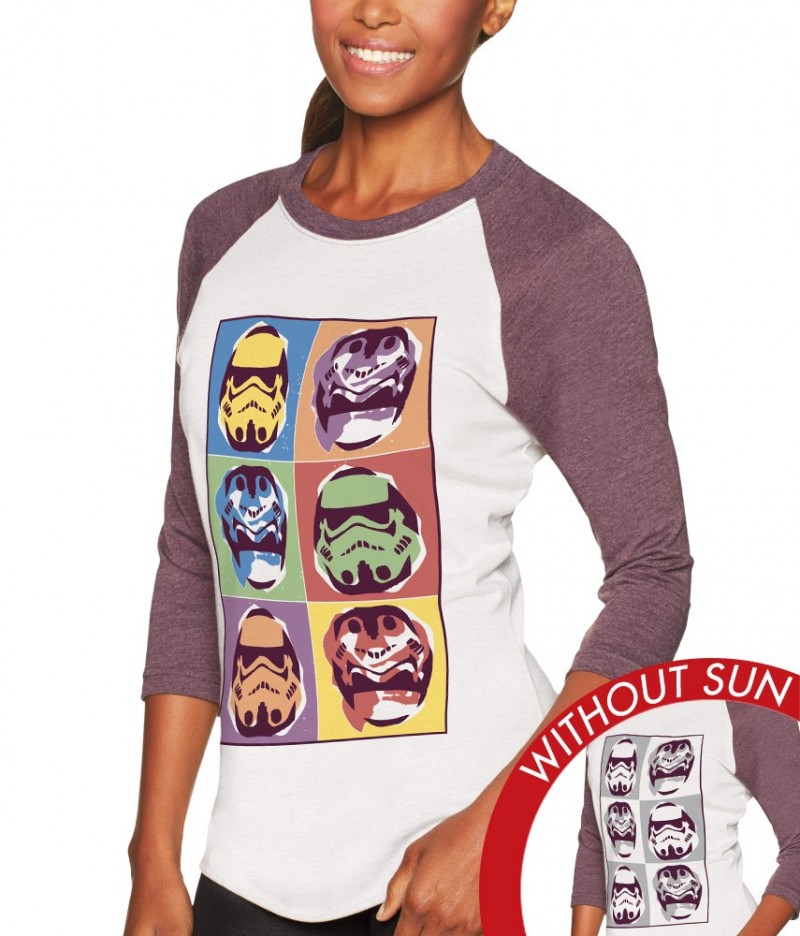 Shirts are a pretty simple gift idea, but Del Sol goes beyond any normal t-shirt. Their clothes, like this Star Wars Stormtroopers shirt, starts out with a black and white picture and in the sun, turns into a colorful work of art. The sun simply activates the color change. When coming back indoors, the shirt returns to black and white. Del Sol's clothing is comfortable and they have a wide variety of designs to fit any type of woman in your life. From Disney to Star Wars and travel designs, they have a lot to choose from. This one would be great for your "geek"!
Learn More: Read my Del Sol Review (Coming Soon)
Buy It: Delsol.com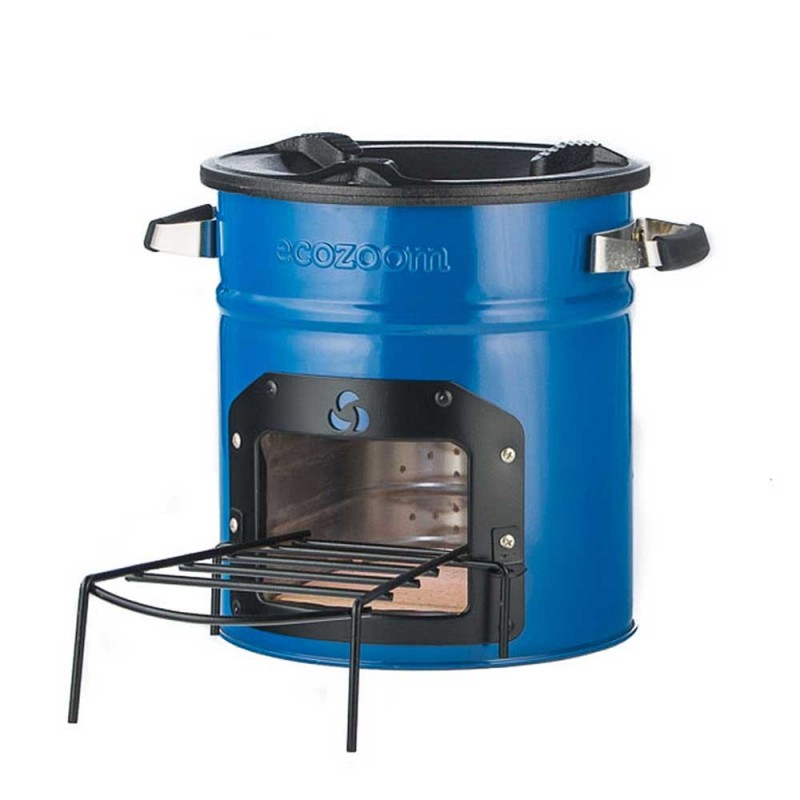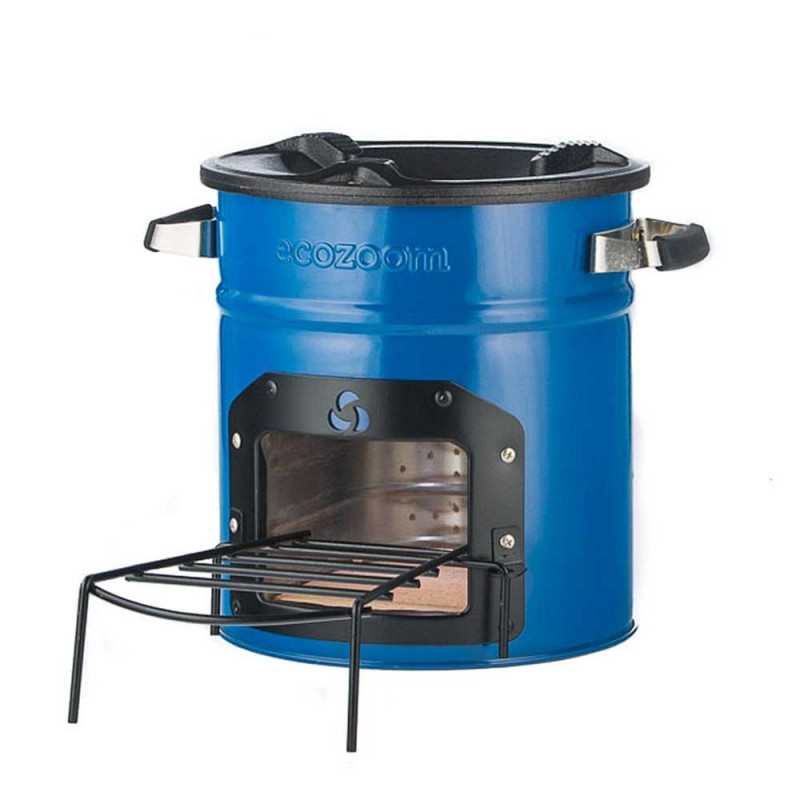 Camping doesn't have to be painful. For me, the biggest drawback to camping is the food. I am not much of a hotdog person which makes dinner over a fire quite a bit harder. The EcoZoom Dura Stove solves the camping dinner problem. It's a small stove that is less than 1 foot square that is energy efficient. It's been tested in developing countries and has proven to be durable with long term use. Take it along camping with a pot or pan of your choice and your options for dinner become almost limitless.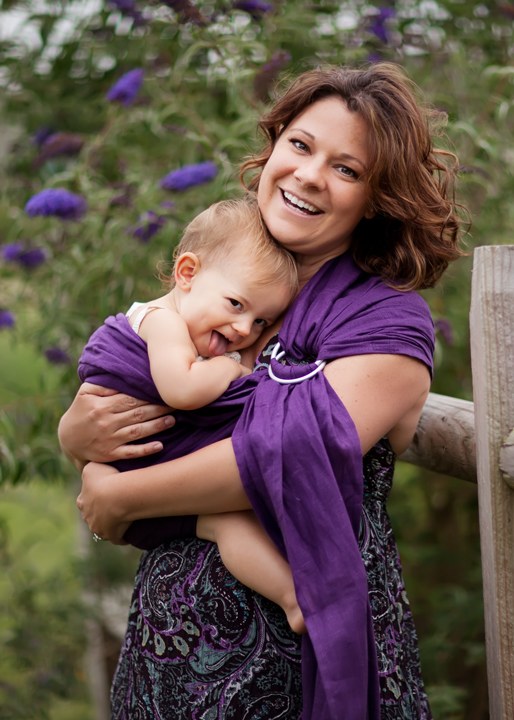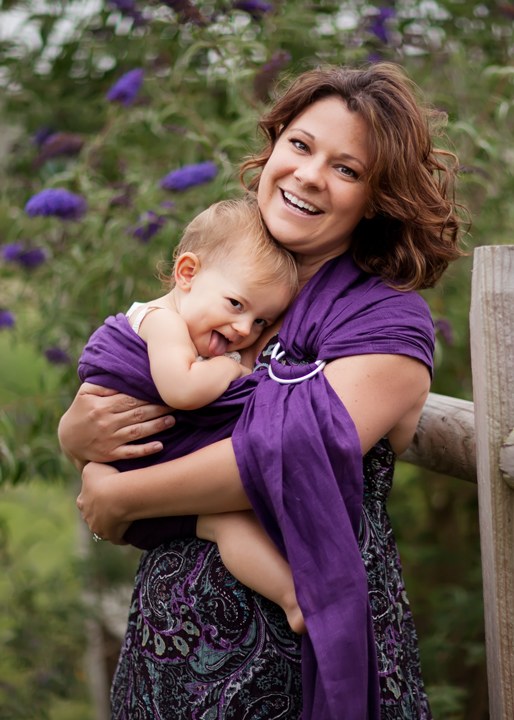 Give the gift of an extra hand for the moms with young children.  A Comfy Joey Ring Sling offers parents or caregivers the chance to hold, cherish, and comfort while still accomplishing other tasks.  Available in a variety of colors and sizes, Comfy Joey Ring Slings are a great choice for an easy to use, functional carrier.  Created from a 100% linen cotton fabric, they are breathable and supportive and soften right up after a quick washing.  Sure to become a quick favorite since they travel easy and take up very little space, give mom a helping hand this year!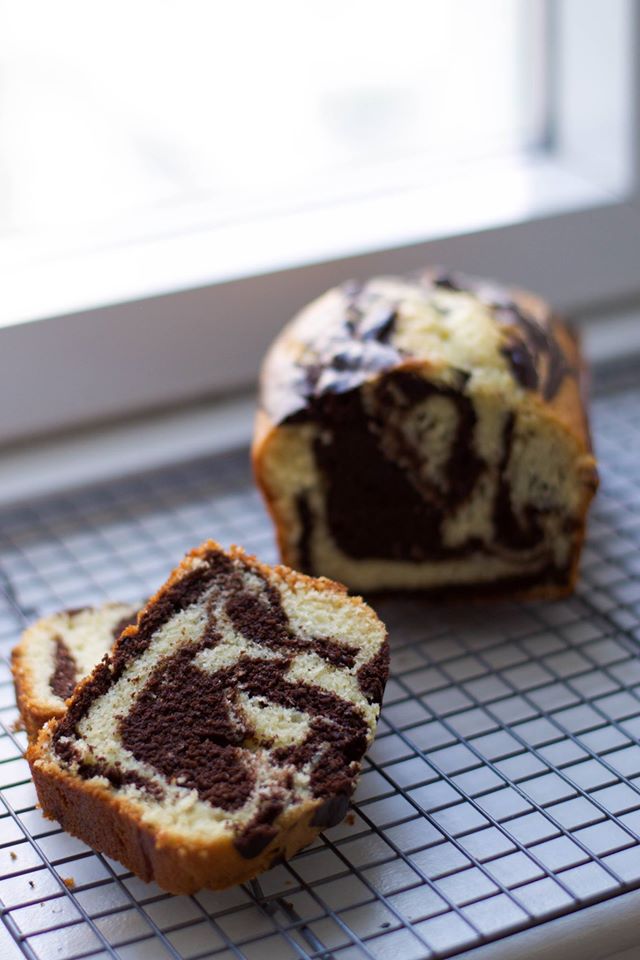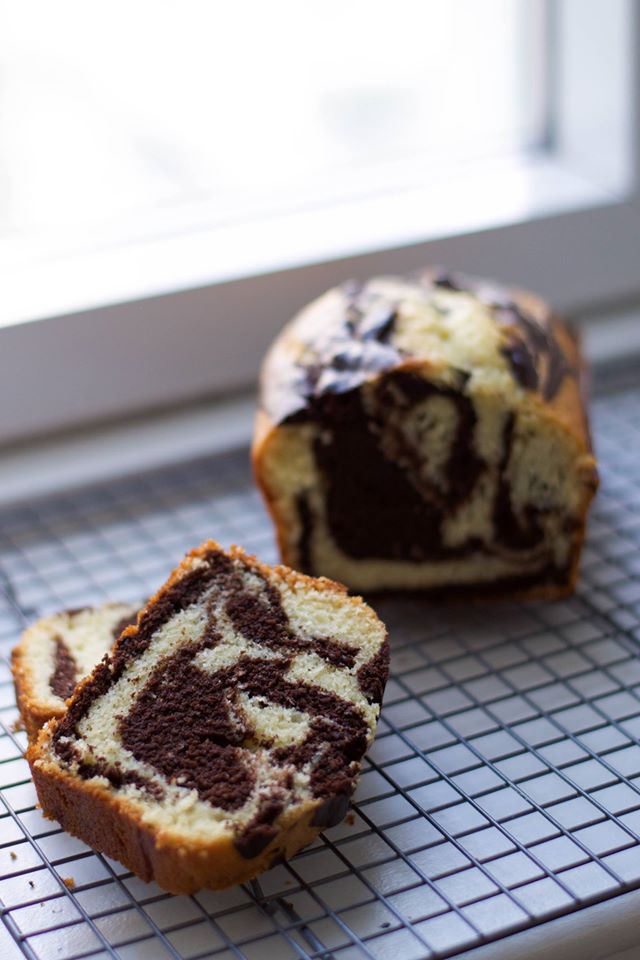 The Invisible Chef baking mixes are made with wholesome high-quality natural ingredients. The Invisible Chef has a new line of Jelly Belly baking mixes. The Swirl Cake Baking Mix is a classic combination of peppermint and chocolate. Step-by-step directions show you how to create that fun swirl in your cake. The Invisible Chef baking mixes are simple and delicious!
Buy it: TheInvisibleChef.com
Learn more: Read my review for The Invisible Chef and enter to win two separate giveaways.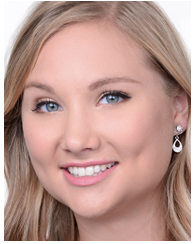 EarZings are a pierce-free alternative to regular earrings. They offer dozens of different combinations of EarZings and Dangles to match any look. EarZings feature a uniquely designed coil and are different than magnetized or clip on earrings. Their unique coil design allows them to be comfortable enough to wear all day long and stay remarkably secure on the ear. They are free of nickel, lead and cadmium. EarZings are proudly made in the USA.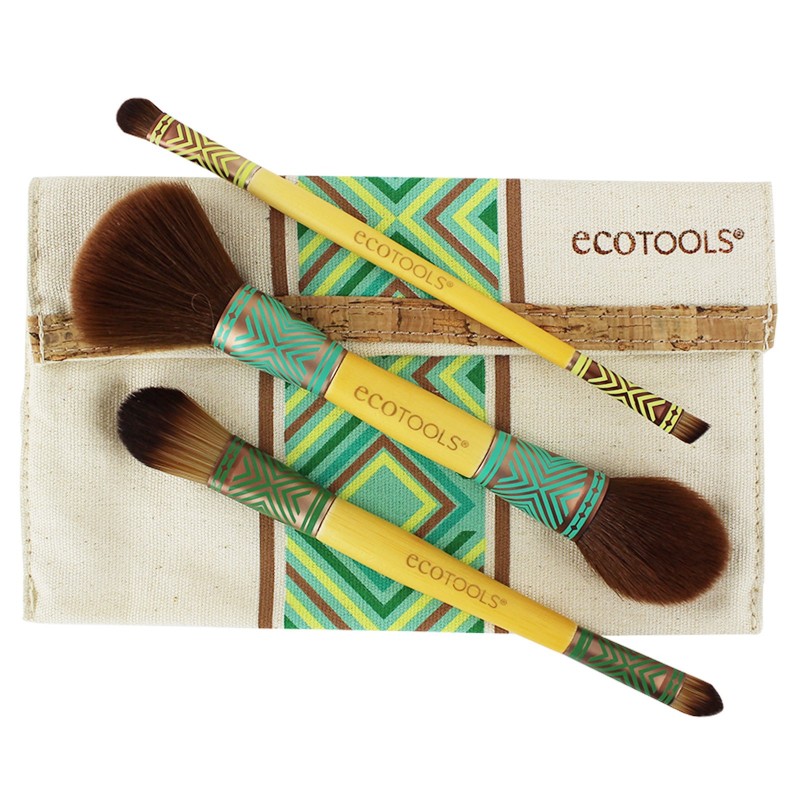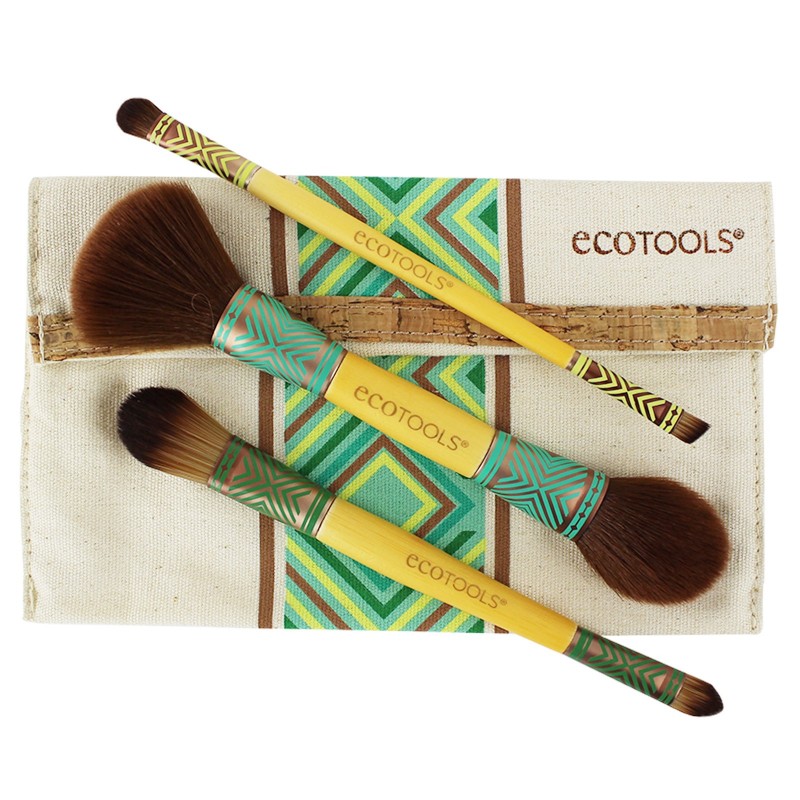 Inspired by global prints, patterns, and colors – the Boho Luxe Duo Brush Set by EcoTools is far from ordinary. This set includes 3 multi-sided brushes which means that altogether you get 6 brush heads to create your favorite looks! You get a brush head for foundation, concealer, powder, blush, eye shading, and angled lining. Not only does this set come with amazing eco-friendly brushes, but it comes with a matching cosmetic bag to hold all of them. The makeup lover of your family will love that this set is cruelty-free, made from recycled aluminum ferrules, and has bamboo handles.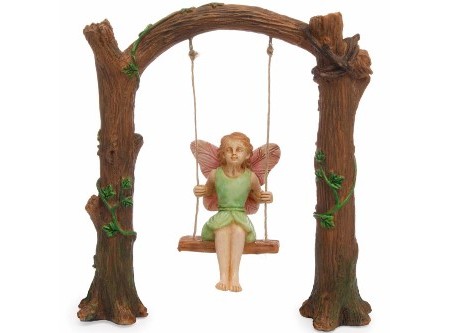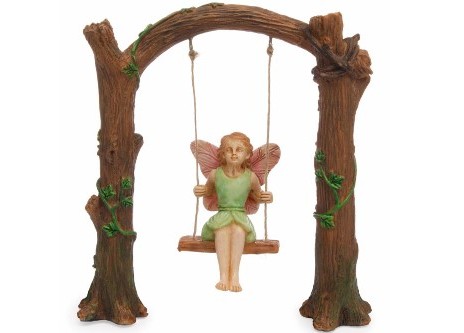 Several women in my life who enjoy gardening have taken an interest in fairy gardens. Fairy gardens are miniature scenes created inside of a flower pot or in a full garden. Most people combine small fairy trinkets or nicknacks with other pieces that appear to be the size for a fairy. For example, a miniature slide, bench or bridge. I particularly liked this Arch swing which has a fairy on the swing. It's a great starter piece for a Fairy garden. Find all kinds of fairy garden accessories at MyFairyGardens.com.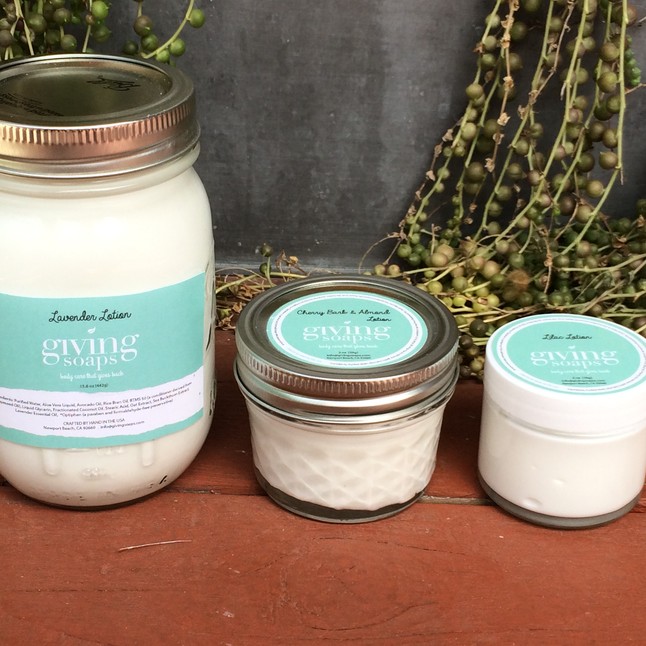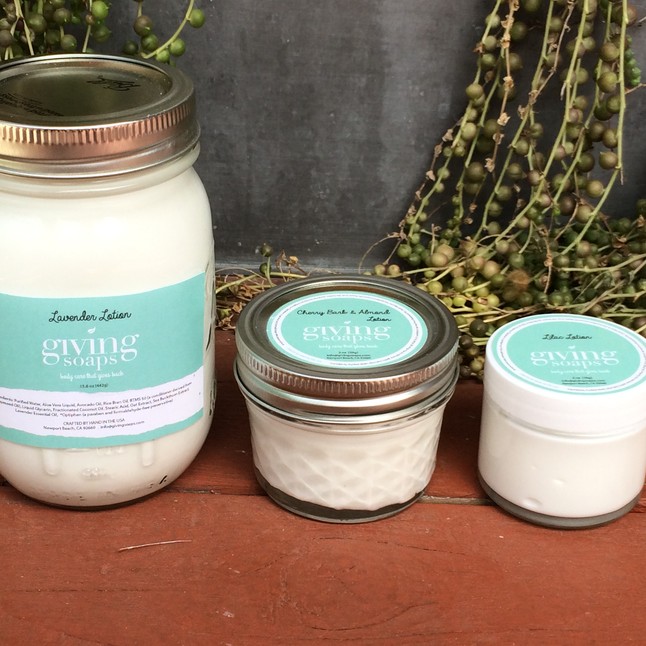 Bath and body products are a great go-to gift for the women in your life.  Giving Soaps offers a fantastic variety of handmade vegan lotions including their classic Vanilla Body Lotion.  Available in three different sizes, the 2 oz. and 3.3 oz. jars would make a great stocking stuffers while the larger 15.6 oz. jar would be great for teachers, hostesses, and others.  Giving Soaps lotions deliver a silky feel that helps refresh, soften, and hydrate dry skin.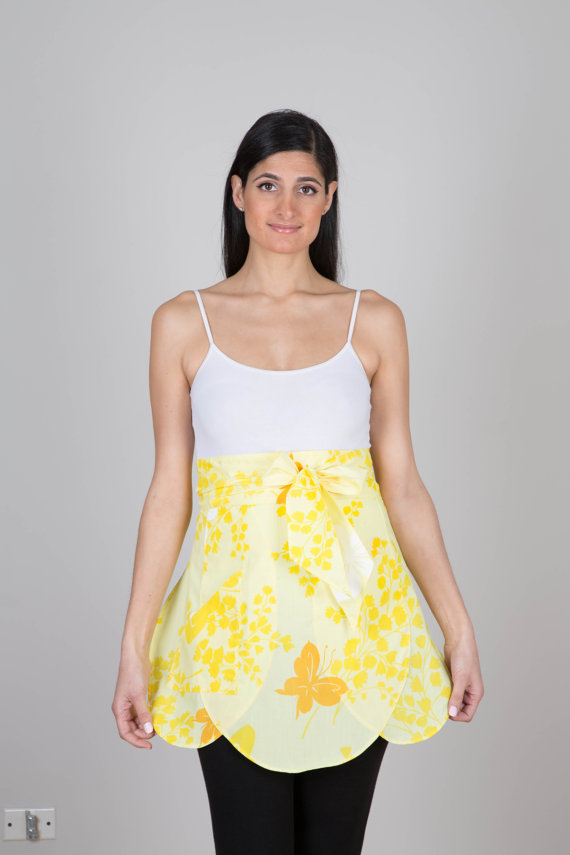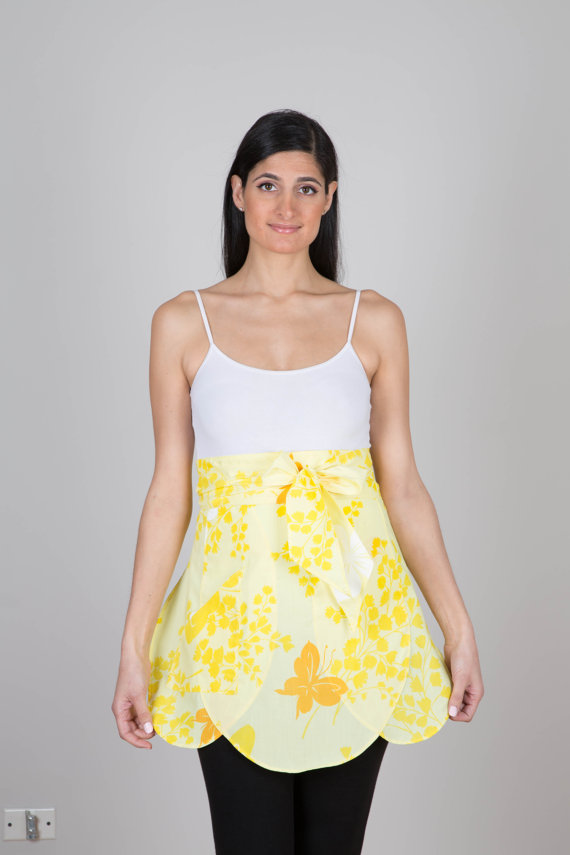 Thimble and Bodkin offers hand-crafted aprons. These aprons are not only beautiful for her to wear, they also help her protect her clothing from spills and splatters. Thimble and Bodkin aprons are created in small batches to ensure a high-quality product. Thimble and Bodkin offers full aprons as well as waist aprons.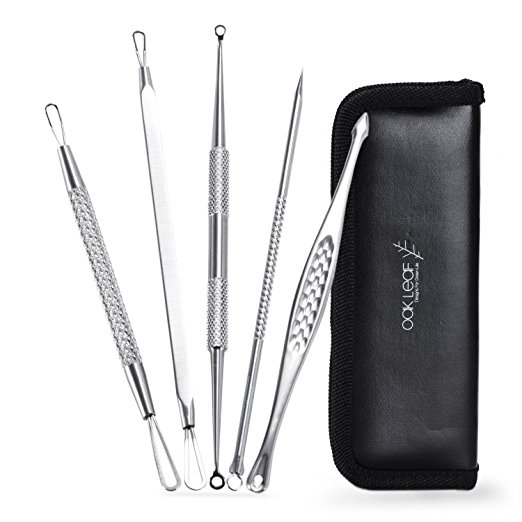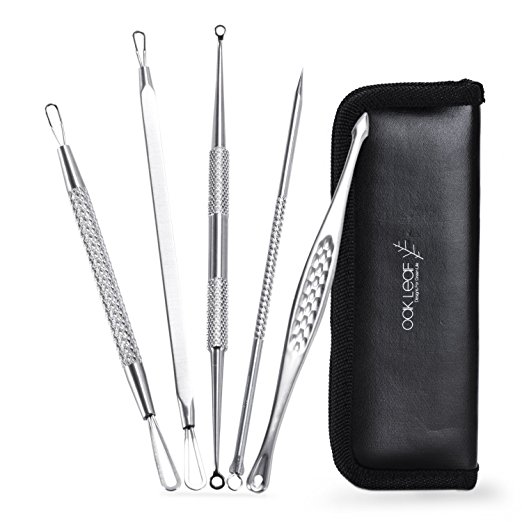 Oak Leaf features a vast amount of gifts you can give, but the 5 Piece Blackhead Removal Tool is a perfect gift for women who are into beauty. This set is made with 100% dermatologist grade stainless steel and are built to last. You can safely sterilize all tools before and after use. Each tool is made for a different use, so no matter if you have blackheads or pimples – you can be sure these tools will help you remove them. The set comes with a nice travel pouch so you can transport the tools anywhere.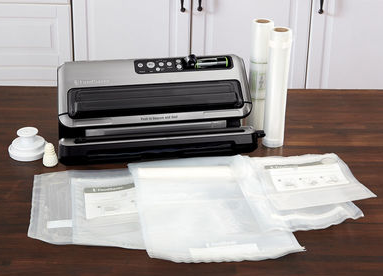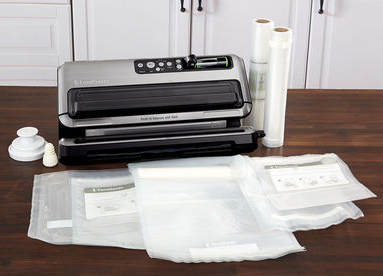 The FoodSaver FM5000 series is the best vacuum sealing system out there! Foods loose flavor and nutrition over time in ordinary storage methods, but not with the FoodSaver! It creates an air tight seal, locking in the nutrition and flavor. The Food Saver FM5000 series can save you up to $2700 a year and keeps food up to five times fresher than ordinary storage containers. Everything you need to begin sealing is included. Directions are easy to follow and the device is very easy to use.
Learn More: Post coming soon.
 Buy It: FoodSaver.com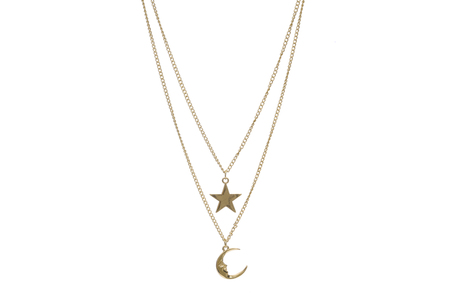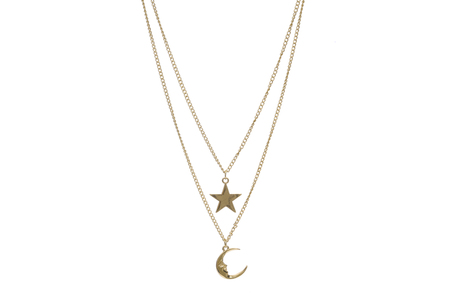 Women love jewelry, and women will definitely love this Starshine Necklace from Eye Candy LA. This is a multi-strand necklace, which means it's basically one necklace but with 2 parts so it's layered. It has a star charm on top and moon charm on the bottom. You can wear this as an everyday necklace or for special occasion. It's a beautiful gift for someone you love to the "moon" and back.
Learn More: Read my Eye Candy LA review (Coming Soon)
Buy It: Eyecandyla.com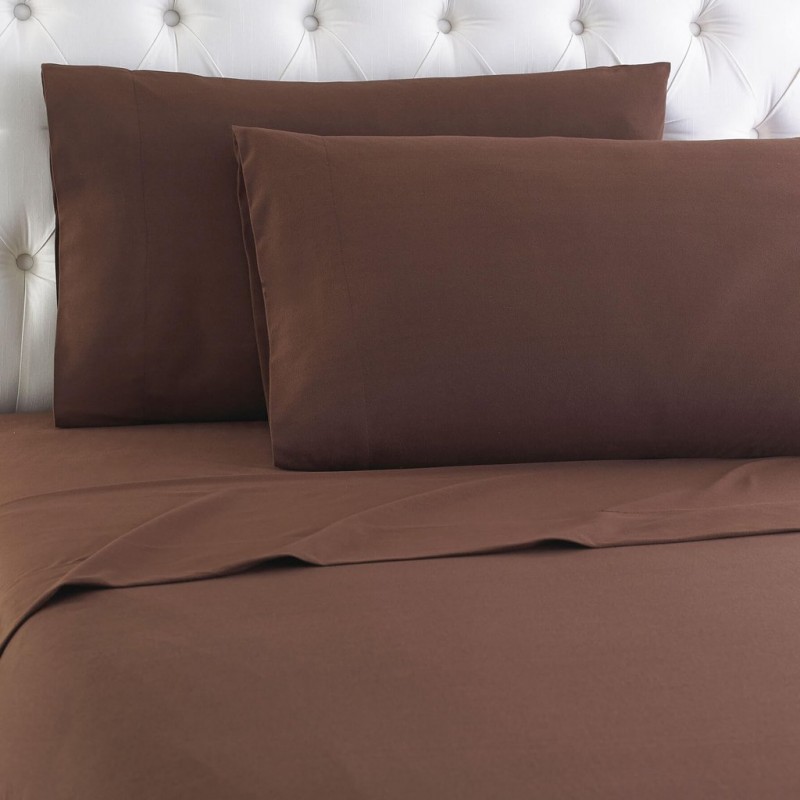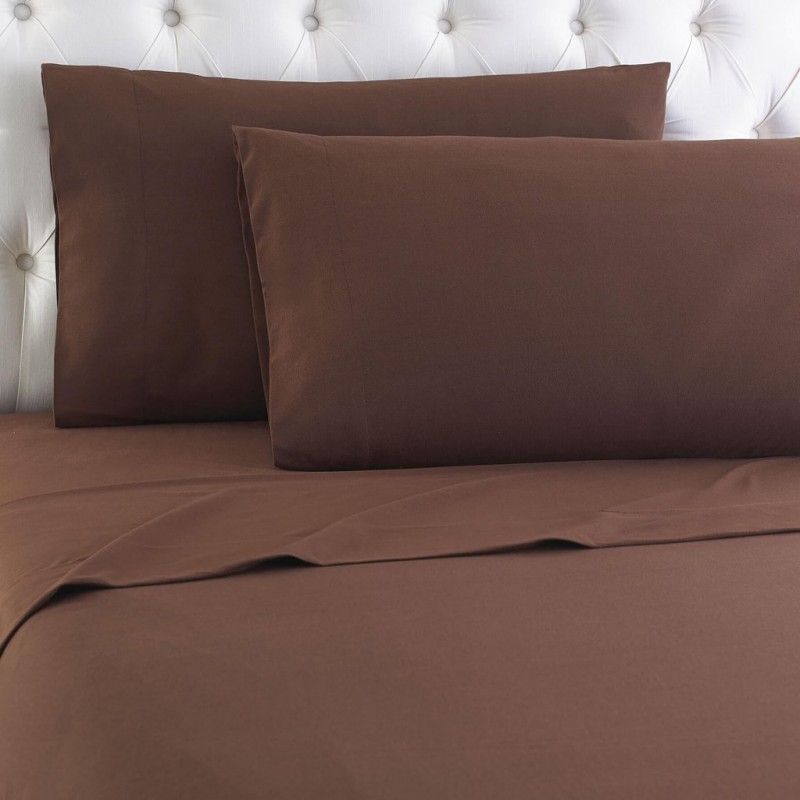 Toastmaster sheets from Perfect Linens are the perfect winter gift. These sheets are extremely soft and have a fuzzy surface that feels great against the skin. They are made with a brushed microfiber but won't lint or wrinkle. They were even rated best for not piling. While being soft and fuzzy, they are not thicker or heavier than cotton. These make a great gift for women who get cold easily or get cold at night.
Buy it: PerfectLinens.com.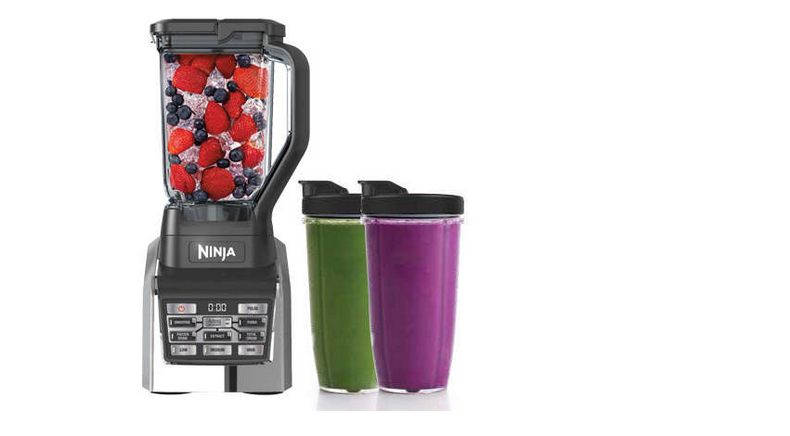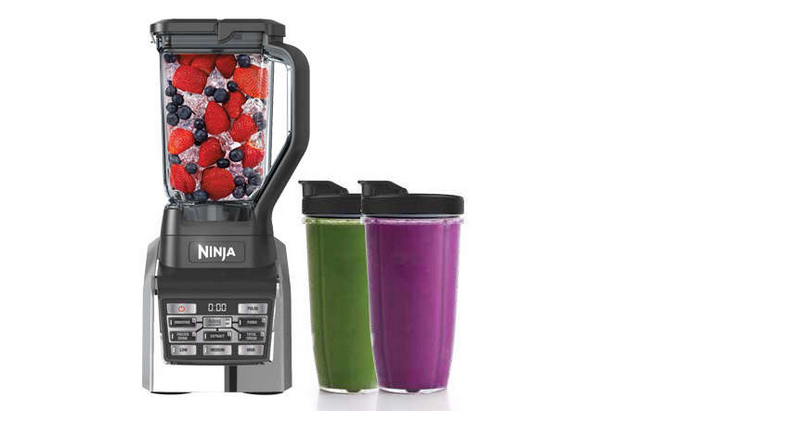 For the cook or smoothie loving person on your gift list, head over to Ninja Kitchen to learn about their Nutri Ninja BlendMax DUO™ with Auto-iQ Boost.  Jam packed with amazing features like the 1600-Watt Motor Base, Total Crushing Blades, interchangeable vessels, and more, this is no ordinary blender.  Whether crushing ice, making smoothies, crafting ice cream, or pulverizing nuts, the Nutri Ninja BlendMax DUO makes everything look effortless.  Add a dash of health and ease to the kitchen this year!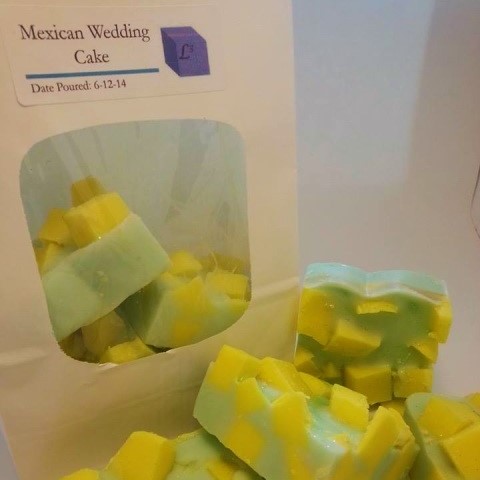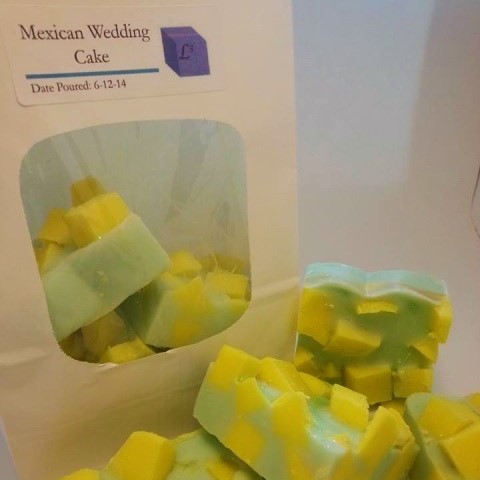 L3 Waxy Wonders is a small family run business based in Eugene Oregon. L3 Waxy Wonders specialize in hand-crafted wax melts. They have an extensive list of creative house blend scent combinations including Cousin Eddie's RV- Candy Canes, Cotton Candy Frosted Sugar Cookies. For a complete gift she will love, give her L3 Waxy Wonders and a new wax warmer. Every time she smells L3 Waxy Wonders, she will think of you.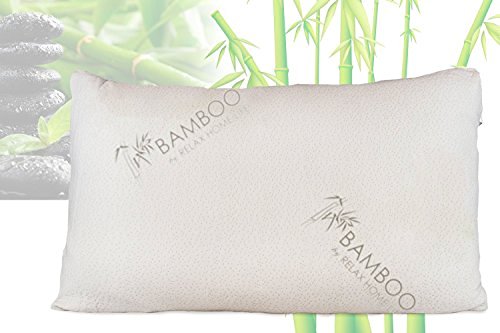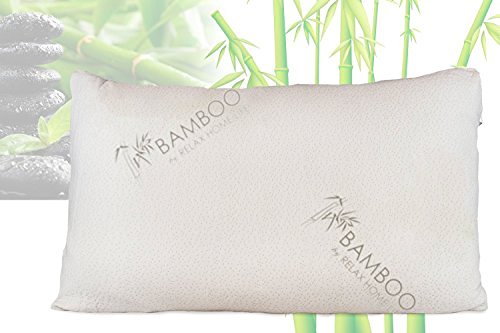 Are you or any woman you know having trouble sleeping? The Firm Shredded Memory Foam Bamboo Pillow from Relax Home Life might be the perfect gift and answer to those sleeping issues. This pillow is made of shredded memory foam technology that promotes adequate air circulation, cooling comfort, and temperature regulation. It includes a stay cool cover made from 60% polyester and 40% bamboo that you can remove at any time to wash when needed. The health benefits are worth getting the pillow alone. The pillow and cover provides relief from insomnia, allergies, snoring, migraines, TMJ, neck and back pain, and more.
Learn More: Read my Relax Home Life Review (Coming Soon)
Buy It: Relaxhomelife.com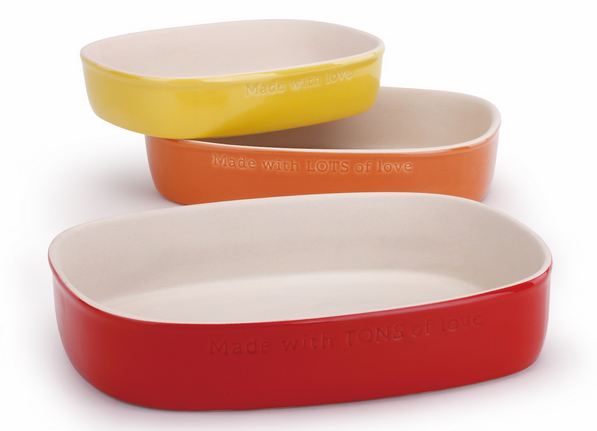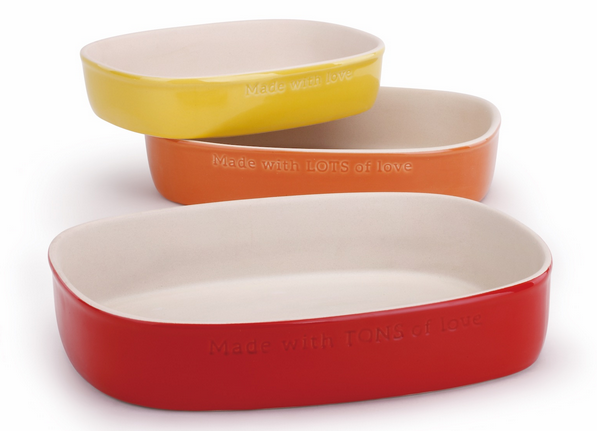 Surprise the baker in your life with this gorgeous Red Rock Traditions Made With Love Baker Set.  This trio of stone bakeware dishes comes in three different sizes: 9″ x 6¾", 10½" x 8″, and 12″ x 9″.  Each one features a delightful bright color and charming wording from Made With Love (smallest dish) all the way to Made with TONS of Love (largest dish)!  Microwave, oven, and even freezer safe, these pans are sure to become a staple in the kitchen and at the family table.  They are perfect for delivering a meal to a friend in need too!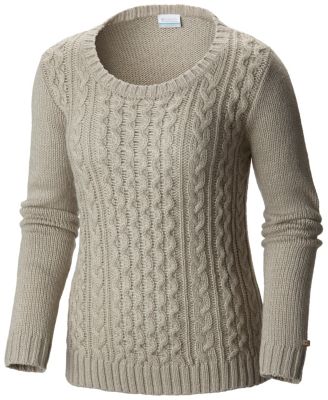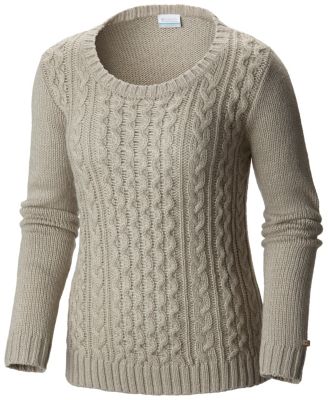 Columbia offers a complete line of outdoor clothing and footwear. Their Women's Hideaway Haven Cabled Crew Neck Sweater is sure to keep her warm, whether she is on an outdoor adventure or running errands. It is made with a soft cotton-wool blend. Women's Hideaway Haven Cabled Crew Neck Sweater is available in two colors- Flint Grey (shown) and Chalk. Columbia has products for the entire family.
Buy it: Columbia.com or Amazon.com.
Learn more: Read my Columbia review.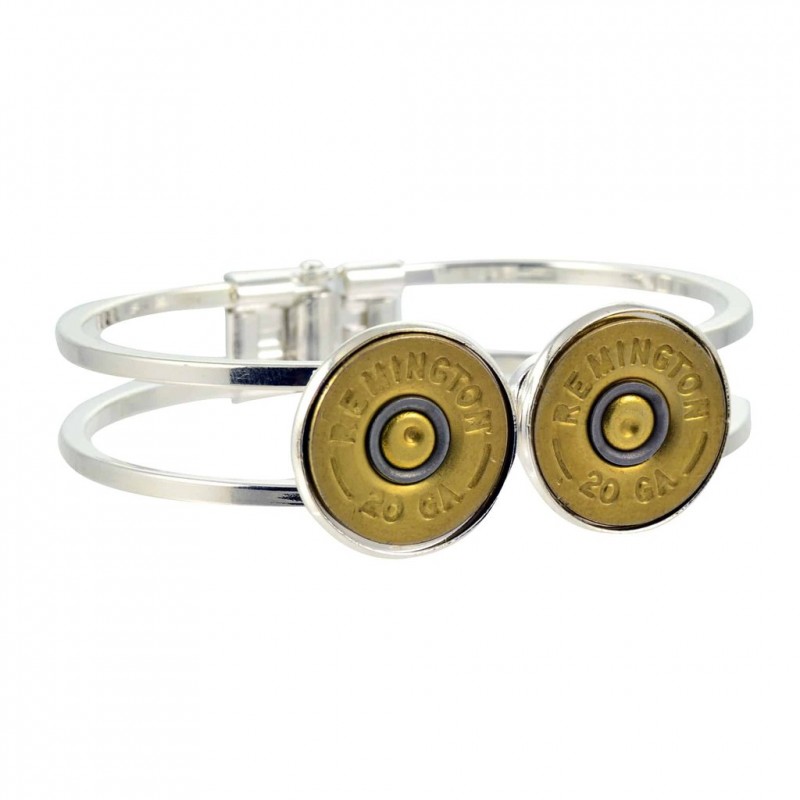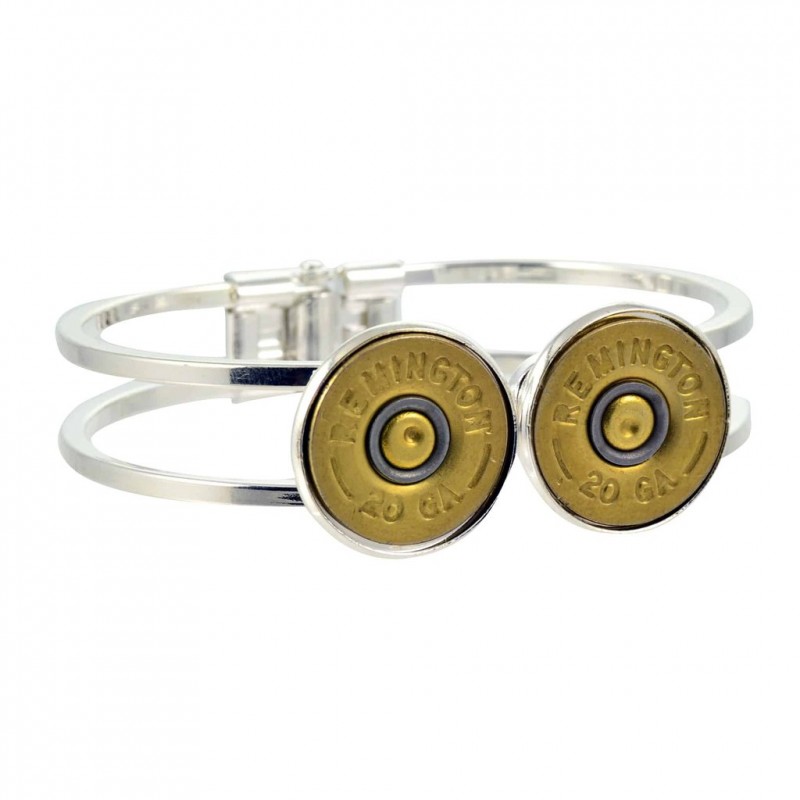 Enreverie's Little Black Gun Line features pieces of jewelry made from real, once-shot bullets. The Twin Shotgun Shell Hinge Cuff is a really beautiful gift for women who love shooting at the range, or have a member of the family in the military. This bracelet is made from a 20 gauge shotgun shell and finished with mixed metal. This will surely be the fastest jewelry they have ever worn considering every bullet has been fired from a gun at 600 mph!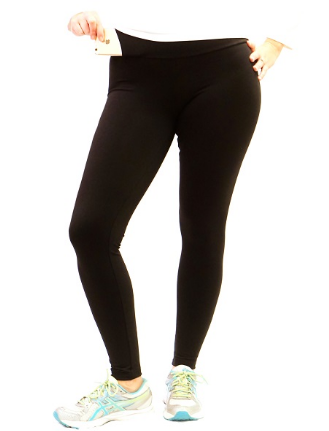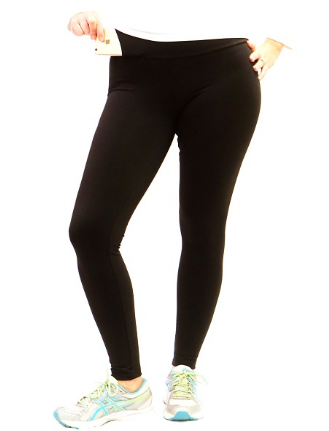 RaesWear's athletic gear, more specifically their leggings, feature a 360 degree waistband that doubles as a pocket. In the front and in the back, the waistband has 2 pockets that come together to form an all-around area to store your items such as keys, cards, money, and phone. These are great leggings for working out, running, or just hanging out. They aren't see through and they are super comfortable. This is a perfect gift for the woman in your life who is always on the go!
Learn More: Read my RaesWear Review (Coming Soon)
Buy It: RaesWear.com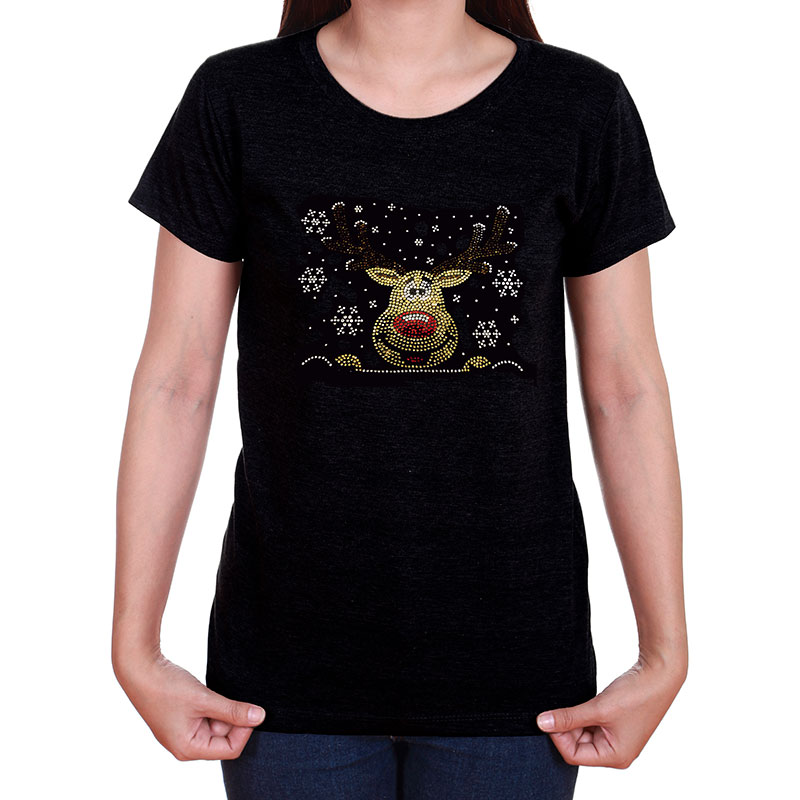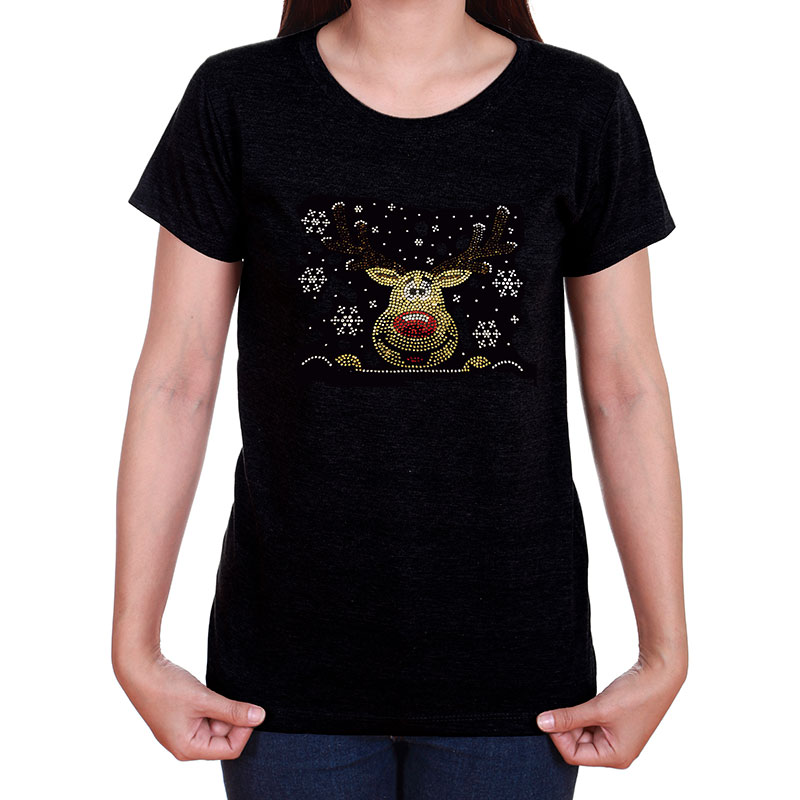 Get festive and have some fun with Lyn Dorf's Rudolph Reindeer Rhinestone T-Shirt for all the holiday parties this year.  Available in a variety of colors as well as cut preference and sleeve length, this shirt is sure to be  a hit!  He's smiley and cheerful, perfect for everyone.  Lyn Dorf also offers several other holiday designs and options so they definitely have something for everyone on your shopping list!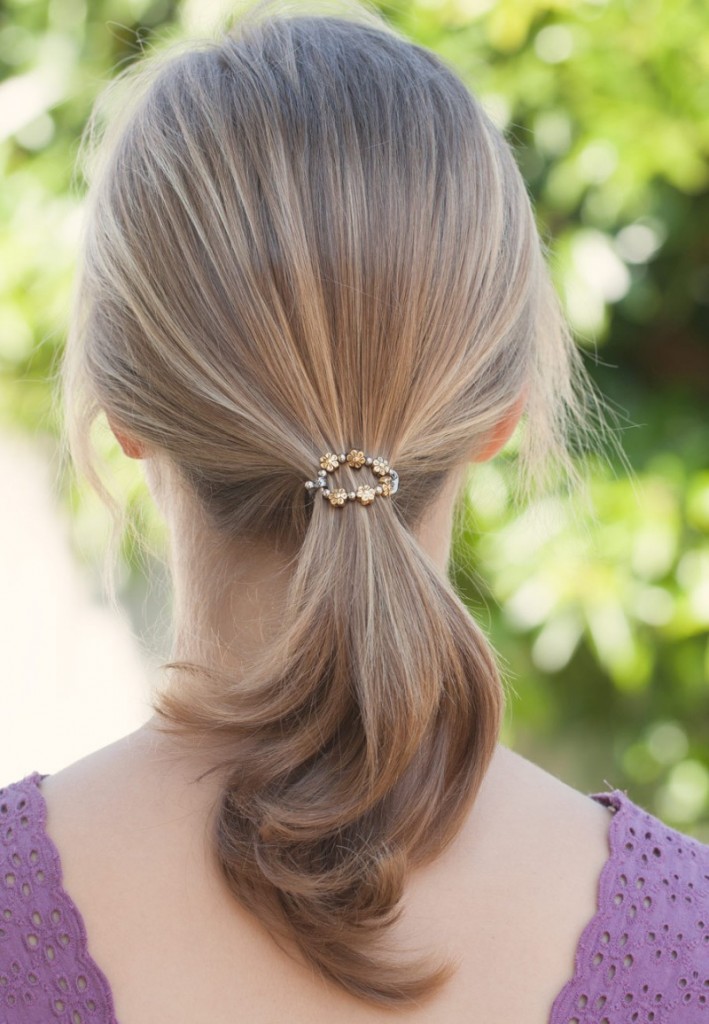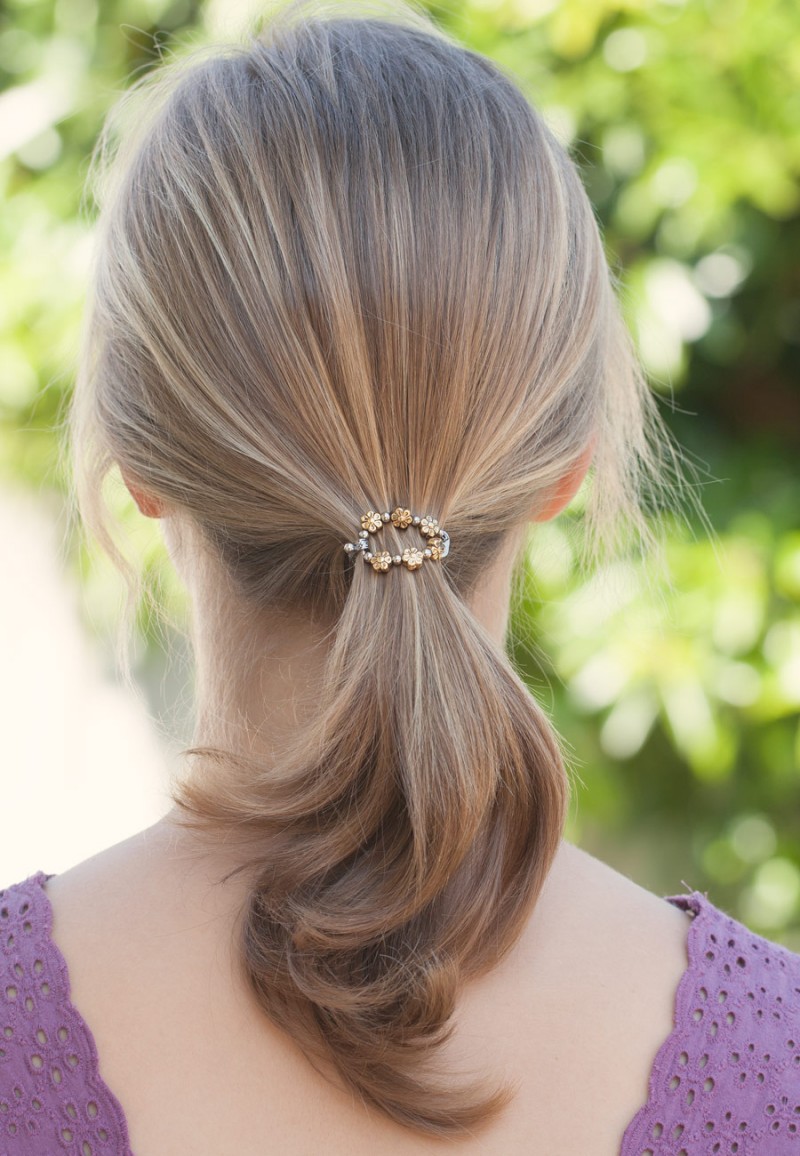 Lillarose independent stylist Lizzie Chang, specializes in helping you find hair accessories that work well with your hair texture, length, and style. The Flexi Oh! is a reversible ponytail holder. Each side of the holder has a different style. The Flexi Oh! comes in sizes extra small, small, medium and large. Lizzie is ready to help you find that perfect gift for the women on your shopping list.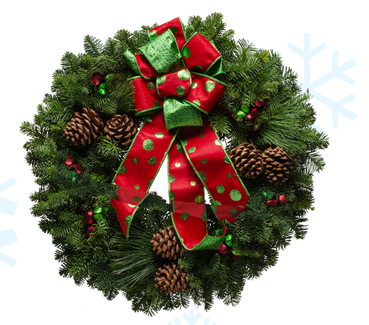 Cheerful decorations always make great gifts and the 20″ Polka Dot Frenzy Wreath from Christmas Forest definitely fits that bill!  Perfectly decorated in Christmas colors, complete with clusters of red and green jingle bells that jangle every time the door opens and closes.  Handmade with the freshest greens, incense cedar, and the gorgeous bow is the perfect finishing touch.  Packed and shipped the same day it's harvested and created, these wreaths are every bit of amazing!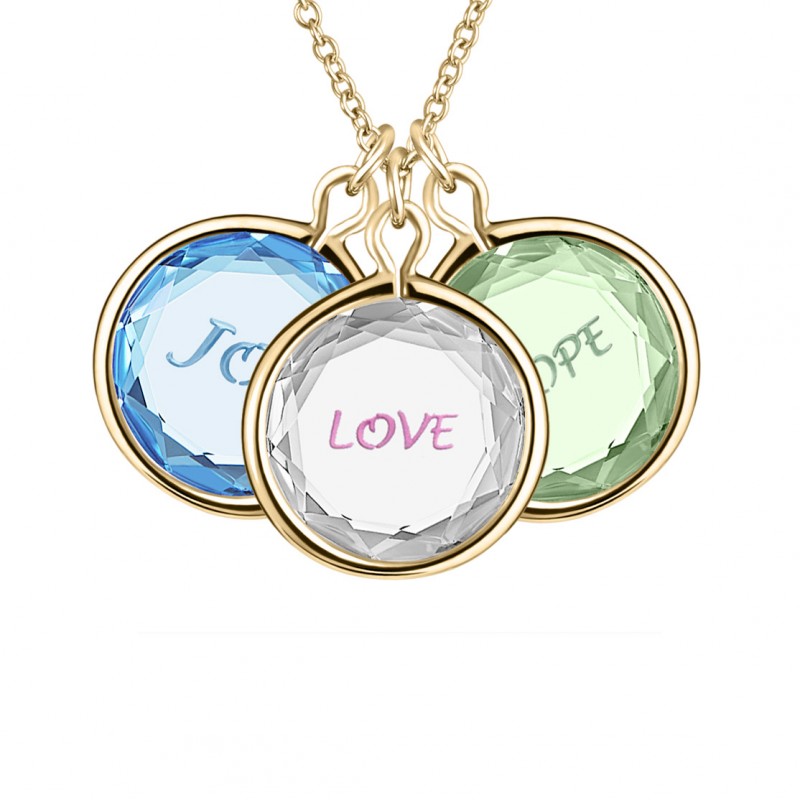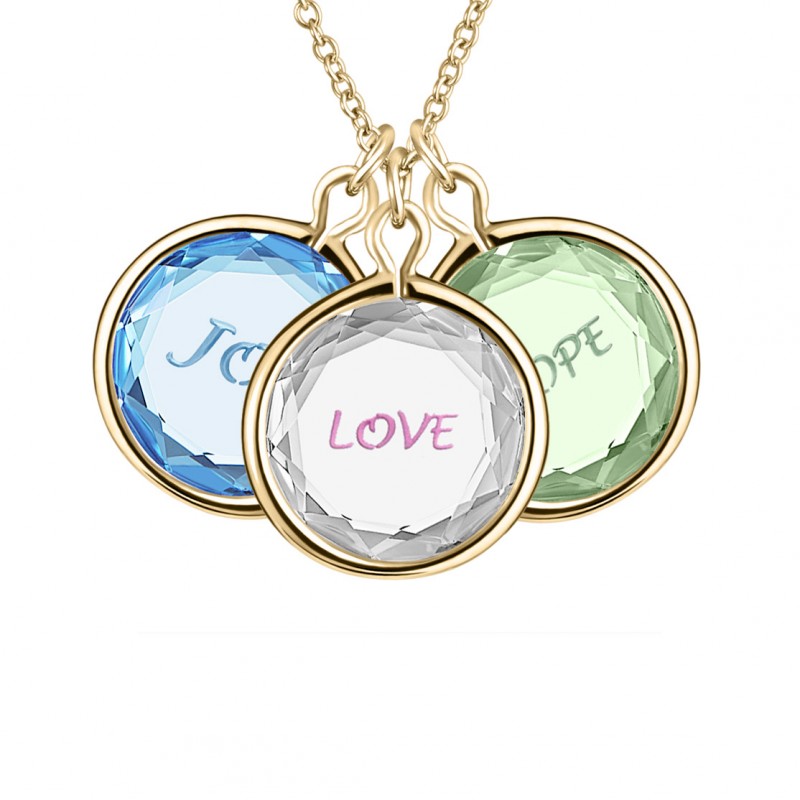 LovePendants are elegant necklaces with custom designed pendants. When you purchase a LovePendant, you can choose between several pendant themes- sentiments, initials, popular symbols, sororities, awareness ribbons, women's empowerment, and/or ready to ship designs. Once you have selected a theme, you get to choose your specific design. Next, you can choose the gemstone to be used for your pendant. Your final step is selecting the metal you which to have frame your pendant. LovePendants necklaces are thoughtful gifts.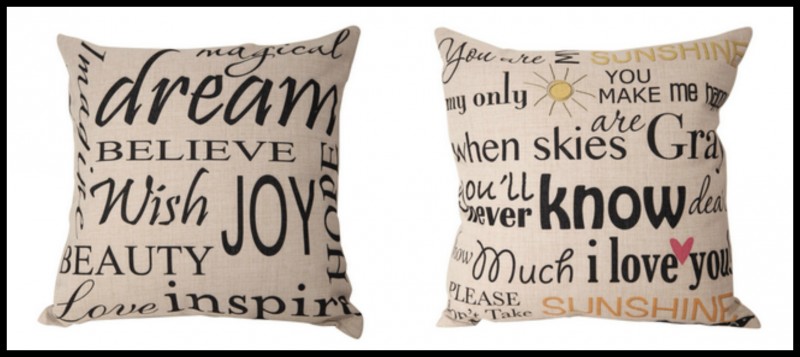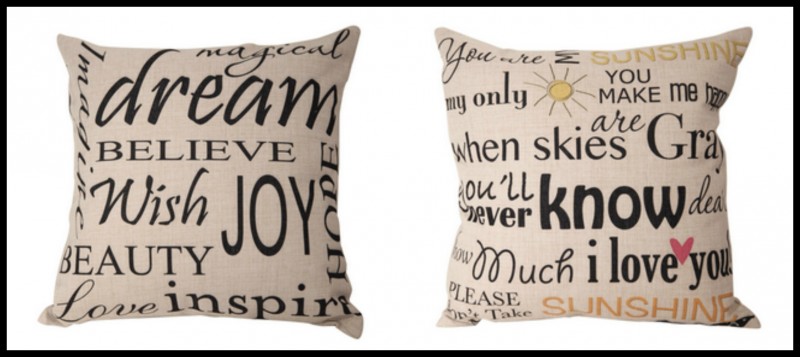 Add a little beauty, cushion, and inspiration to your gift list and head over to Sullivan Entertainment for their variety of decorative pillows.  These gorgeous options include their "You Are My Sunshine" and "Dream, Believe, Joy" decorative pillows.  Made of a burlap type material, they are still very comfortable and a fun, unique gift idea.  They add style and a little brightness to the room and are perfect for cheering someone up.  The natural colors match all color schemes and are perfect for under the tree this Christmas.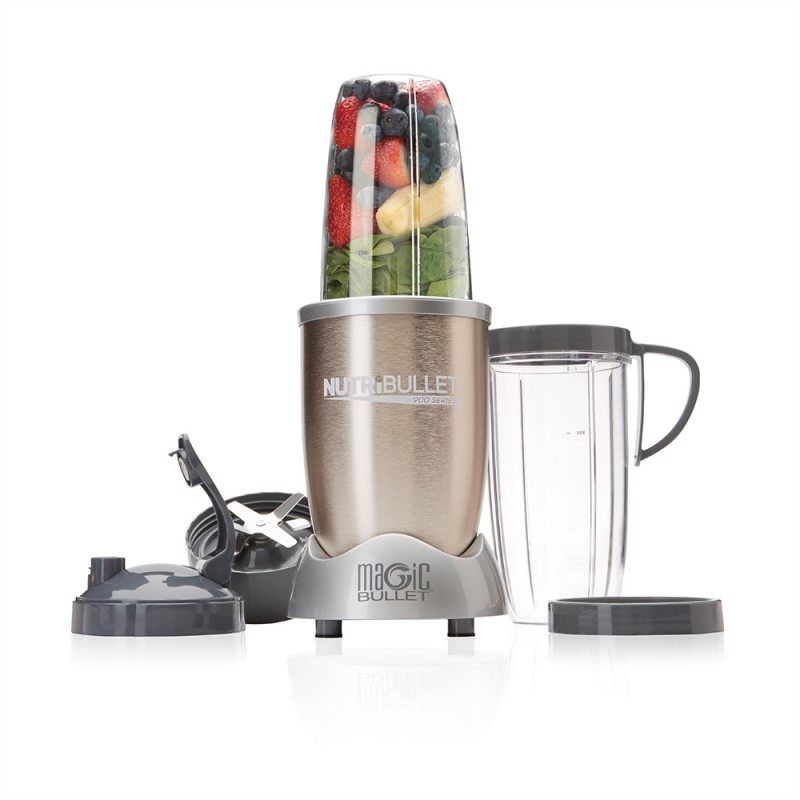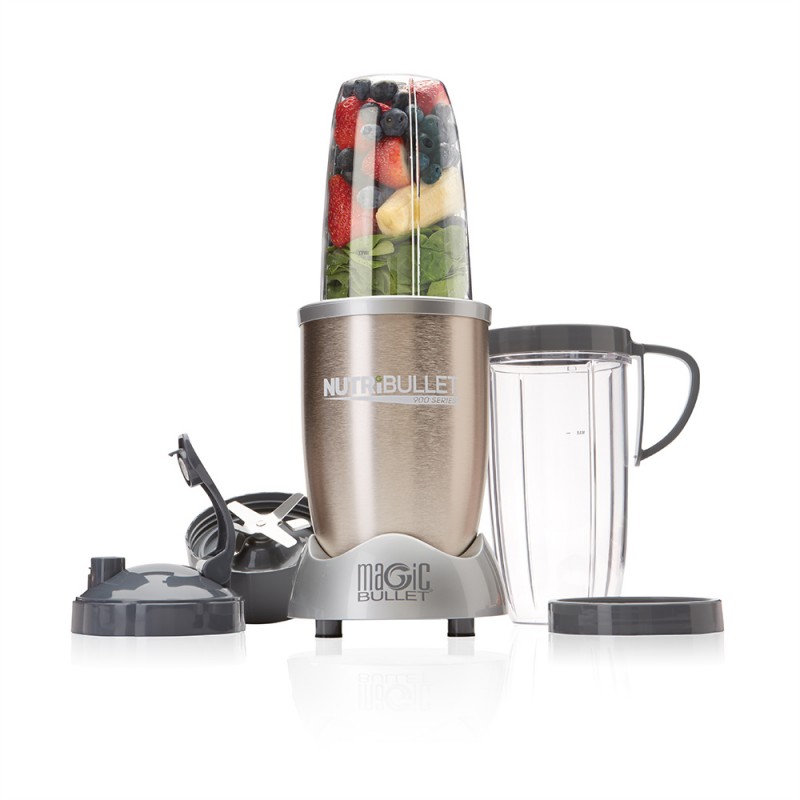 NUTRiBULLET offers a line of hi-speed blenders and nutrient extractors. The NutriBullet PRO, can break down just about anything you place in the blending cup- seeds, whole fruit, fibrous veggies and ice.  It comes with the High-Torque Power Base, 1 Extractor Blade, a Flip Top To-Go Lid, The 32oz Colossal Cup with Lip Ring, and The 24oz Tall Cup with Handled Lip Ring. The NutriBullet PRO also comes with a recipe book.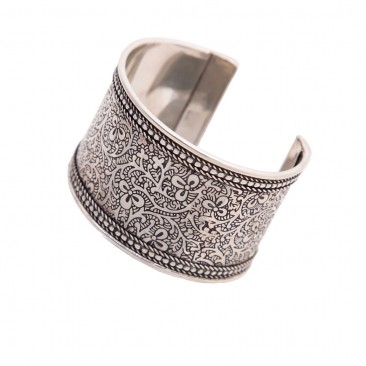 This beautiful Silver Vines Cuff comes from the 2016 World Vision Gift Catalog and allows gift givers to present a gift that has kept on giving.  Items purchased from this annual catalog go to the "Where Most Needed" fun which means that these donations fill the purpose of addressing the most urgent needs in the most effective way possible.  World Vision provides assistance to people in nearly 100 countries and picking out a gift from their catalog this year is a great way for others to help!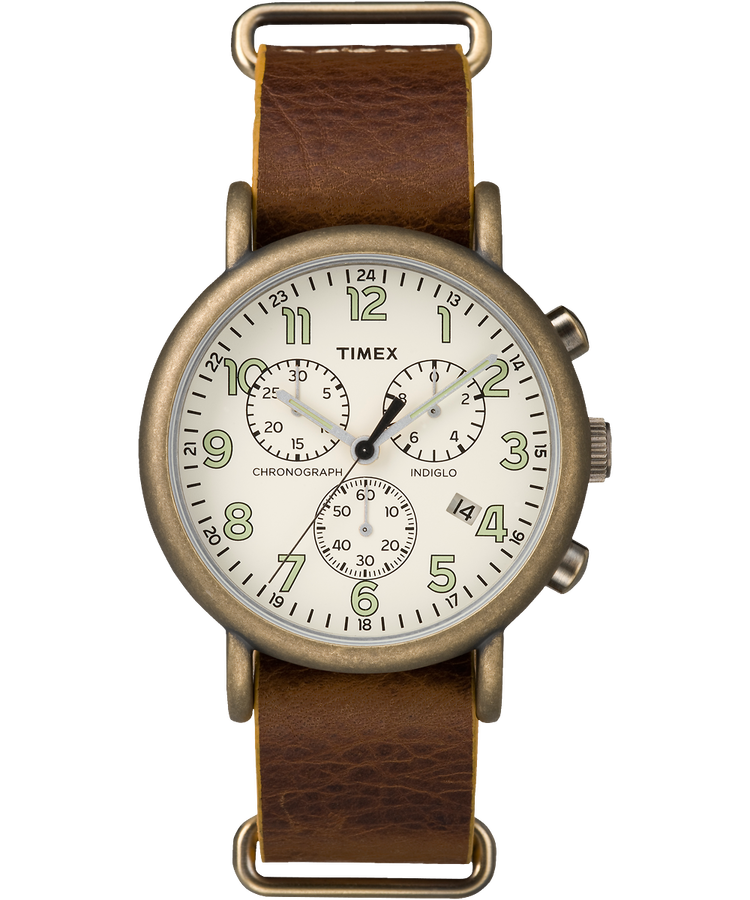 The Weekender Chrono Oversized watch from Timex makes a statement. It has a Leather NATO Slip-Thru strap, brushed brass casing, and an oversized face. The Weekender Chrono Oversized watch has timeless appeal. This watch is a great gift for both women and men.
Buy it: Timex.com/
Learn more: Read my review for Timex and enter to win the giveaway.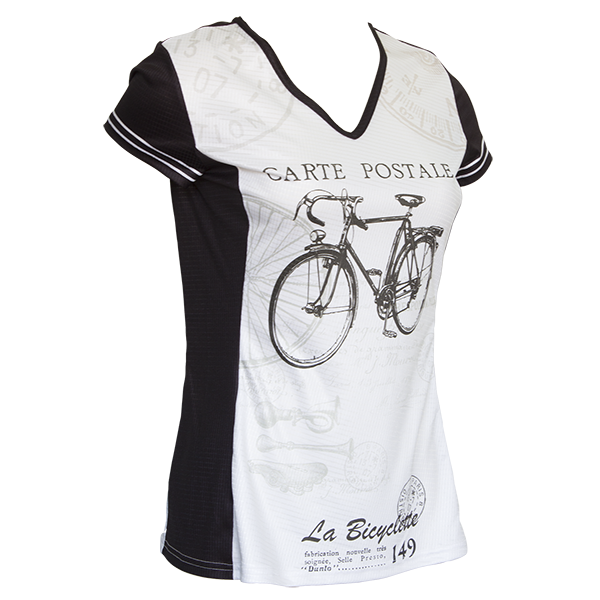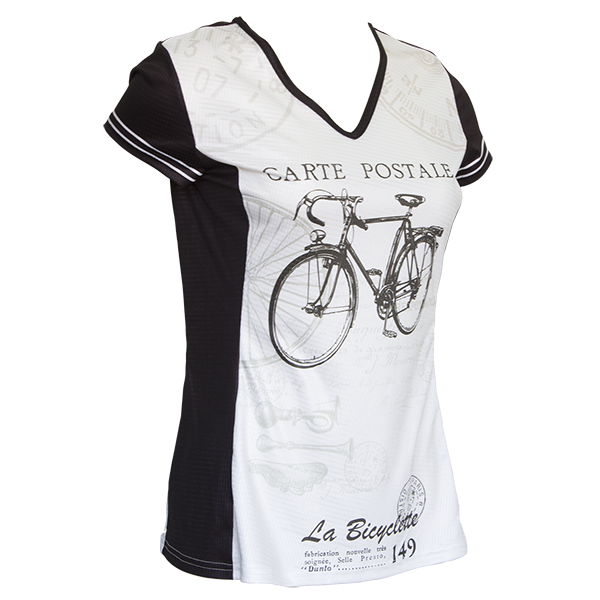 For the fitness buff ladies in your life, check out the Retro 2 Ride Carte Postale Women's Tech Short Sleeve Tee.  This form fitting cycling jersey provides AIRPASS Pro moisture wicking, quick dry technology for ultimate endurance comfort.  Since sun safety is so important, this top also features a 30+ SPF UV protection.  The design is created using vibrant dye-sublimation printing  to ensure bright colors and crisp style wash after wash.  This style fits fairly true to size but when in doubt, size up!  Sure to be a hit for the cycling fanatics, head over and check it out!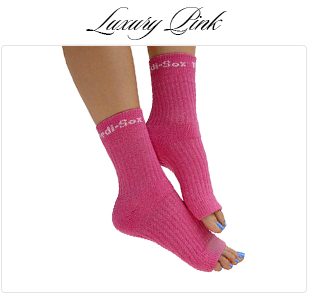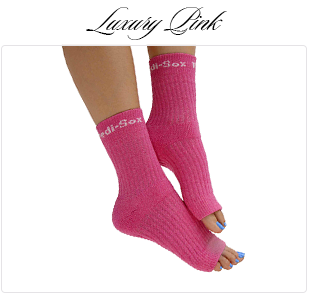 Make her smile with The Original Pedi-Sox. The Original Pedi-Sox is a sock created specifically for when you are receiving a pedicure. The Original Pedi-Sox is just like any other sock except it has a "hole" to exposed your toes. The Original Pedi-Sox allow you to keep your feet warm and clean while at the salon. Once your polish has dried, you can slip your feet into your shoes. The Original Pedi-Sox come in a variety of styles.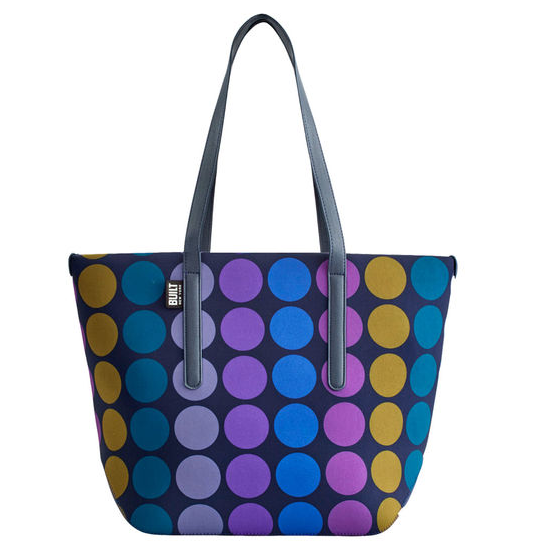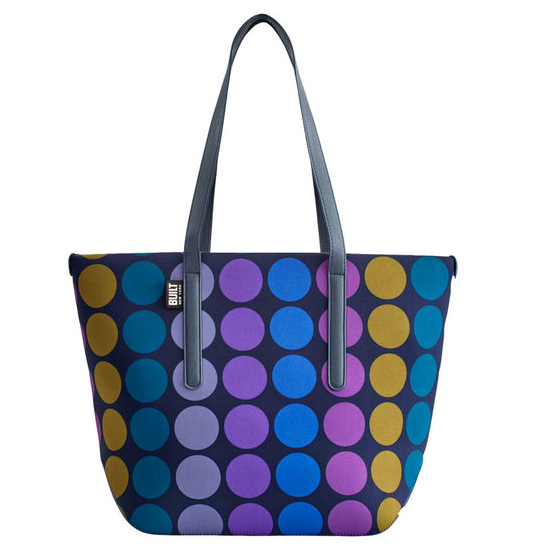 Whether giving alone or stuffed to the brim with another gift, the Built New York City Carryall is always a great choice.  Measuring in at L 18.31″ x W 7.48″ x H 23.23″, the soft Neoprene construction offers both a durable and functional bag.  Because of the versatility of this material, the bag folds flat when not in use, is practically weightless, and is protected against splashes and spills.  Available in three great prints: plum dot, granite, and black, it's a great bag for women of all ages.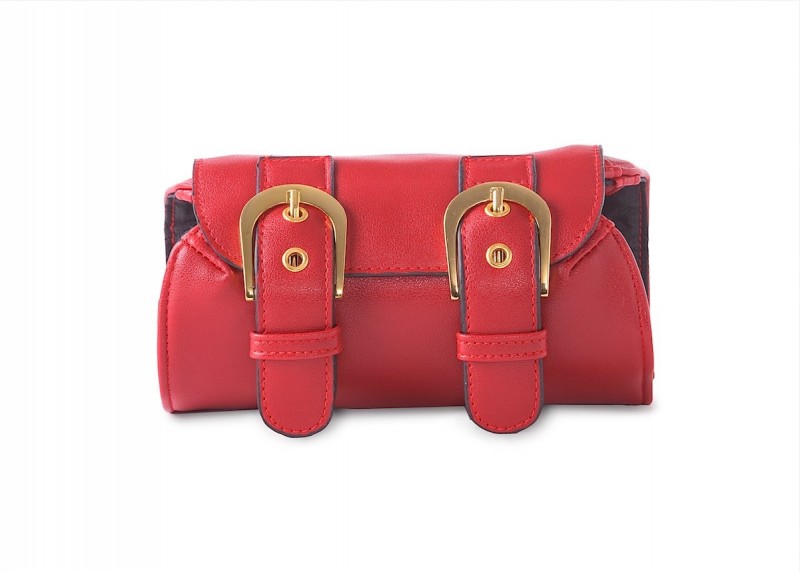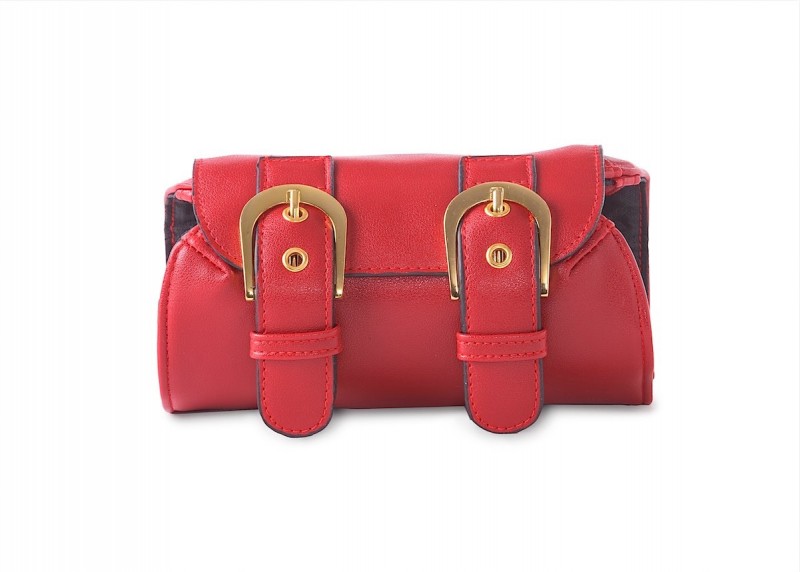 Inapikle
 specializes in creating compact organizers that hold essential supplies to get you out of life's pickles. Kits contain items like- sanitizer, sewing kit, scissors, screwdriver, and first-aid supplies. The Ruby Red Bread & Butter Pikle is made red, smooth, faux leather material.  It is approximately 10″ x 7″ open and 3.5″ when closed. Inapickle organizers are both functional and fashionable. Inapickle kits are perfect for your purse, car, diaper bag, backpack, or desk.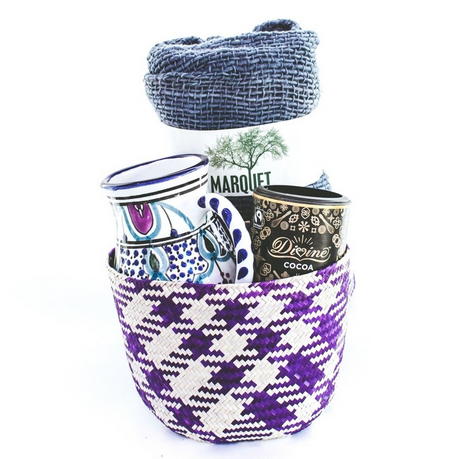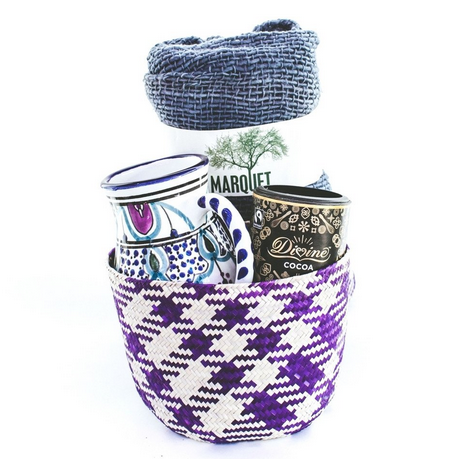 High quality artisan-made products gathered from around the world are just a knock away as GlobeIn delivers a their amazing artisan baskets right to your doorstep!  Available in a variety of themes as well as a monthly subscription option, The Cozy Box would make a great Christmas gift.  This woven basket comes filled with 100% cotton scarf from the mountains of Thailand, colorful hand-painted mug from Tunisia, and delicious Ghanaian cocoa powder.  Plus, giving this gift also brings the joy of knowing you made an impact in the life of the people who crafted these goods!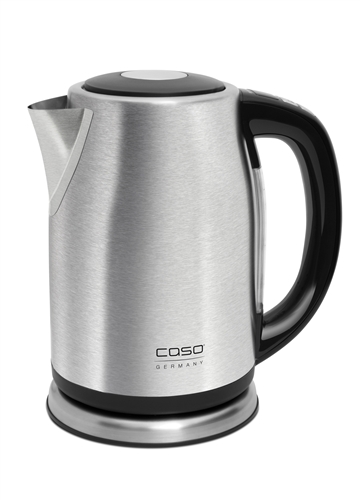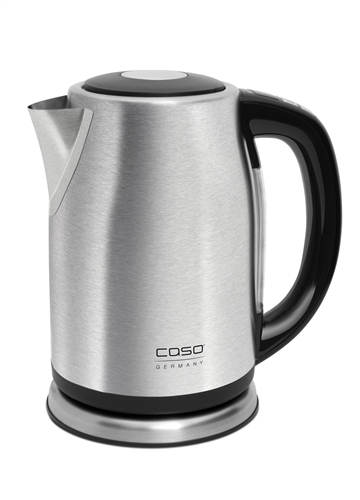 Frieling specializes in kitchen tools. Their Stainless Steel Kettle is perfect for tea lovers. It has five temperature pre-settings, a large LED display on the handle, a 30-minute keep warm option, and a built in Brita filter. The cordless Stainless Steel Kettle has a 360 degree swivel base. For a complete gift, give her the Stainless Steel Kettle with her favorte tea and a special mug.
Buy it: http://direct.frieling.com/default.asp
Learn more: Read my Frieling review.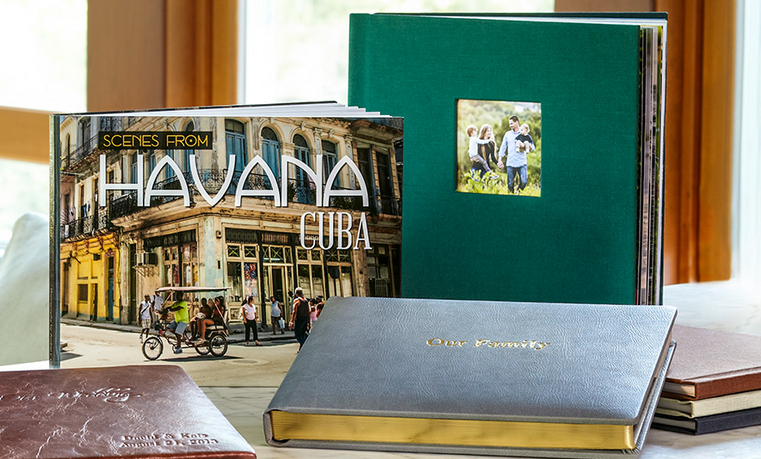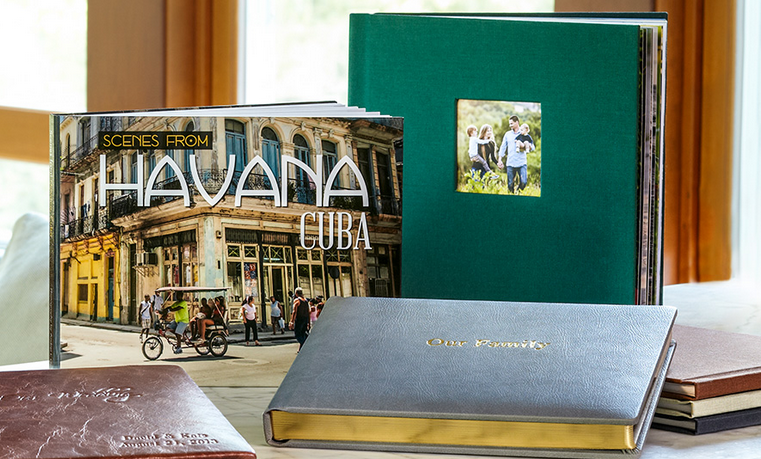 Always a great gift for everyone on the Christmas gift list are custom photo albums from AdoramaPix!  Customize and create amazing mementos to help remember, celebrate, and cherish past events.  Include fun trips, celebratory events, or special people for an album that's perfect for the recipient.  AdoramaPix albums are high quality and offer tons of choices to make every single page perfect!  They even offer lay flat pages so memories can span over two pages seamlessly.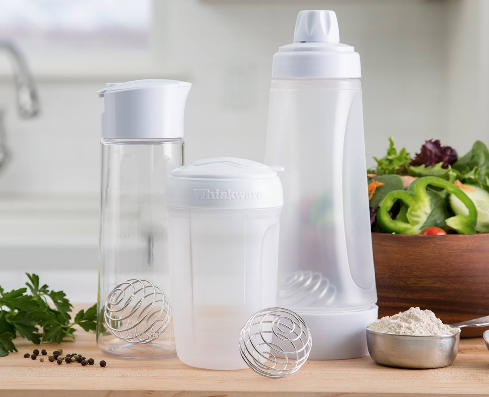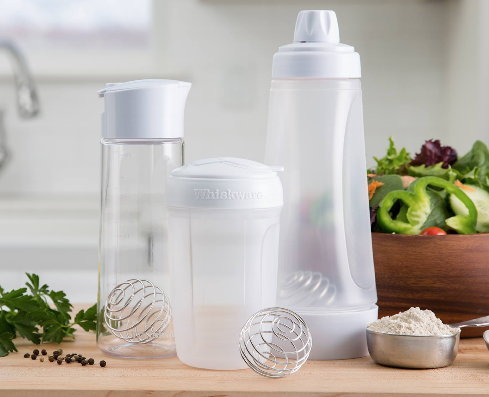 Being in the kitchen has never been more easy and fun than when using the brand new Whiskware by BlenderBottle products!  Give the gift of amazing kitchen tools with the Dressing Shaker, All-in-One Batter Mixer Pancake Solution, and 3-in-1 Egg Mixer for the best eggs and omelets possible.  All three are designed for easy use and utilize the BlenderBall technology for the best results.  Gifting Whiskware solution products is also like gifting time as all three offer simplistic, easy to use designs which also makes them easy to clean!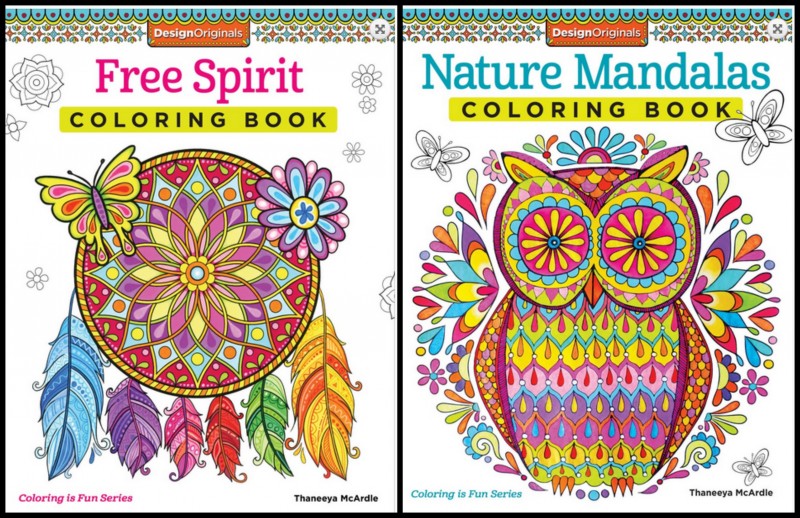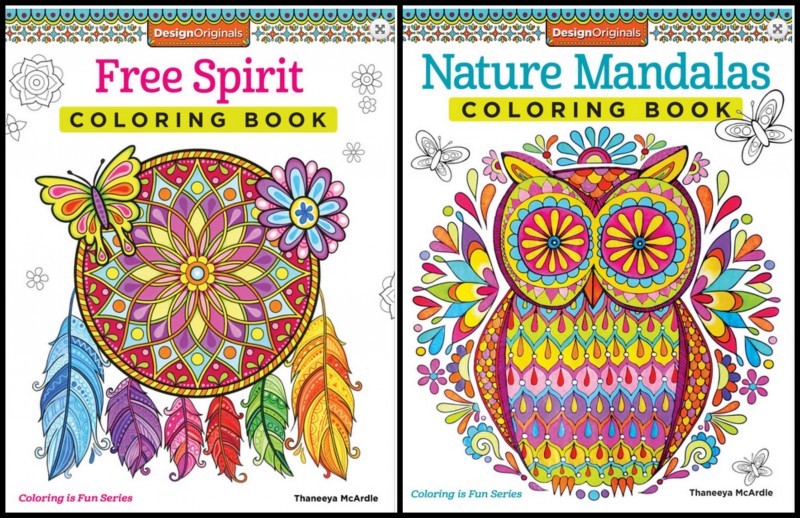 Adult coloring books are all the rage and Fox Chapel Publishing has some really fun choices including their Free Spirit Coloring Book and Nature Mandalas Coloring Book.  Each book contains 30 impeccably detailed pieces of art that offer a fun and even challenging coloring options.  They are whimsical, eye-catching, and can become anything the owner chooses by the way each design is finished.  Featuring high quality, extra thick paper, pages also have a perforated edge for easy removal meaning they can be framed or displayed and look amazing!
Buy It: FoxChapelPublishing.com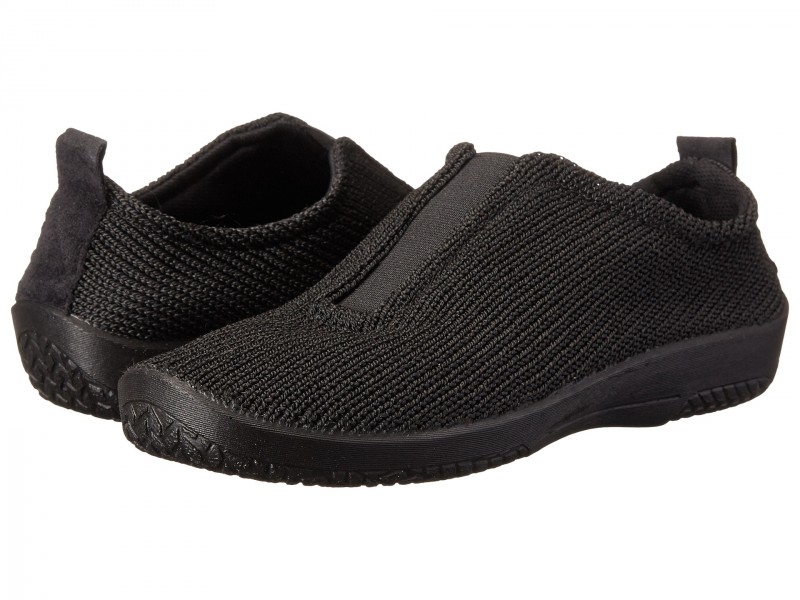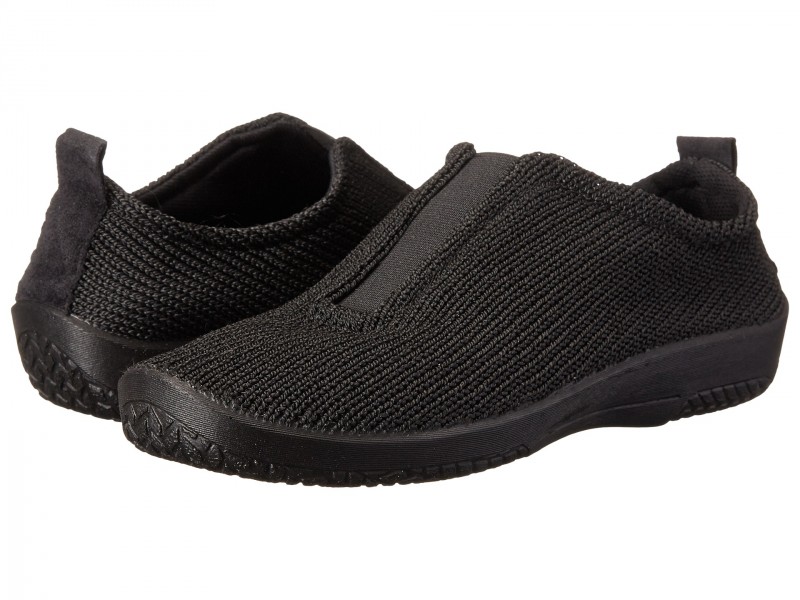 A great pair of comfortable shoes is always a fantastic go-to gift idea.  So the Arcopédico ES Women's Flats make a practical gift that is sure to be worn, used, and loved for days, months, and years to come.  Designed with an easy slip-on opening, these lightweight shoes offer a knit upper with a goring insert for a secure and comfortable fit.  The lining offers the Sansmell™ deodorizing system which is anti-microbial while the entire shoe is machine washable!  Dressed up for work or down for every day, the ES Flats are sure to become a fast favorite.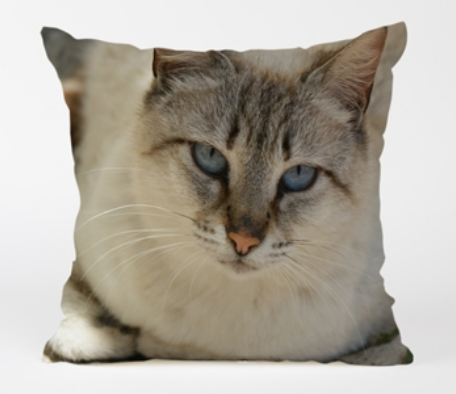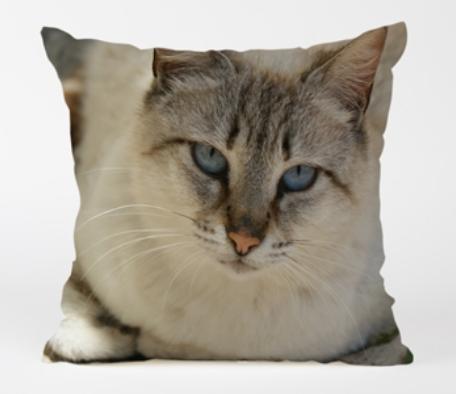 Personalized gifts always please and Mr. Nutcase has some really great options including their new 22″ x 22″ Personalized Linen Square Cushion.  Simply choose what pillow size and style you'd like, select the layout design (choose from 1, 2, or 4 pictures), and upload!  Super easy and literally only takes a few minutes.  Then, Mr. Nutcase also offers the option to add font, color, or even clip art.  This is a great way to create the perfect gift for every recipient on your list.
Learn More: Head over to my Mr. Nutcase Review to learn more. — Coming Soon
Buy It: MrNutcase.com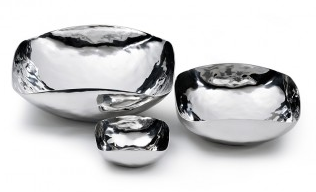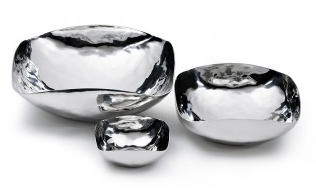 Mary Jurek Design, Inc. offers high-end gifts for the home. A Fidelia Square Bowl (or the whole set) might be the perfect gift for the lady on your list that seems like she has everything. These luxurious bowls would compliment both contemporary and traditional styles. The Fidelia Square Bowls are made from 8/18 Stainless Steel, which means they are dishwasher safe. Stainless steel is also food safe and does not react to acidic foods. They come in three sizes: 9×9, 10For use as decoration or for serving these stunning bowls would be a fantastic addition to any home.
Buy it: Mary Jurek Design Inc. Fedelia Square Bowl
Learn more: Read my review for Mary Jurek Design Fedelia Square Bowl (coming soon!)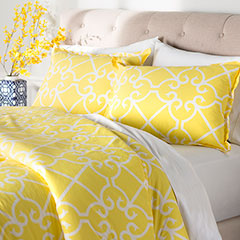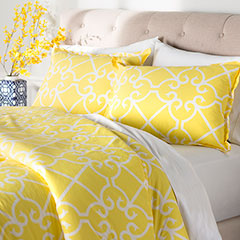 BeddingStyle.com offers bedding in a variety of styles and sizes, at affordable prices. The City Scene Bonnie Yellow Comforter & Duvet Set is sure to brighten her bedroom. This set has a sunny yellow background with crisp ivory lattice print. Both sides of the comforter have the same print. The City Scene Bonnie Yellow Comforter & Duvet Set is 100% cotton and machine washable.
Buy it: http://www.beddingstyle.com/
Learn more: Read my BeddingStyle.com review and enter to win the giveaway.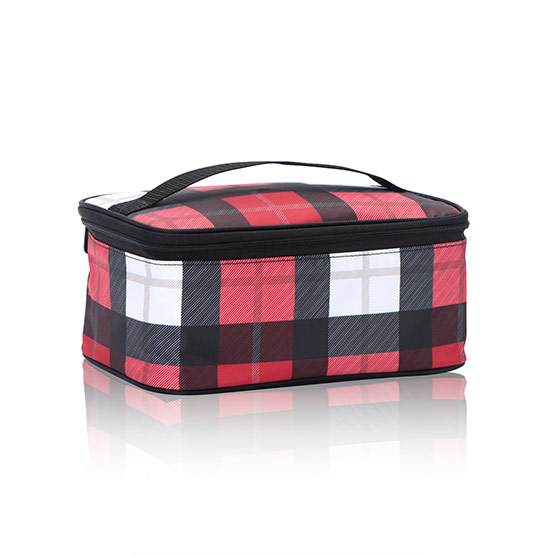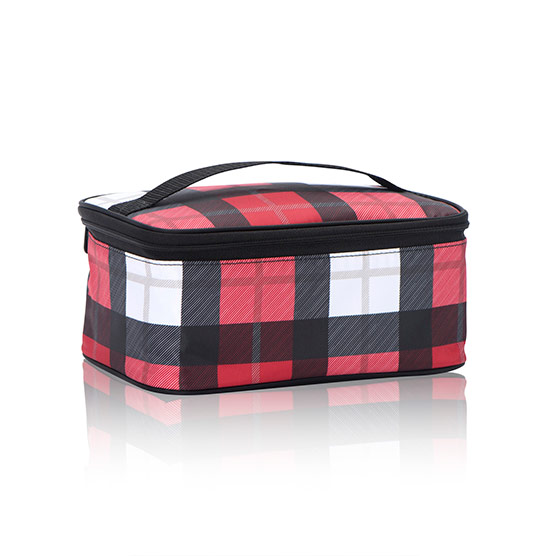 Thirty-One Gifts is a direct-selling company. They offer purses, wallets, totes, organization solutions, home décor, jewelry and more. A Thirty-One Gifts Glamour Case is perfect for her to store her cosmetics and toiletries. Whether she is at home or on the go, the Clamour Case will keep her supplies organized and secure. Glamour Cases are available in six beautiful prints.
Buy it: http://thirtyonegifts.com/
Learn more: Read my Thirty-One Gifts review.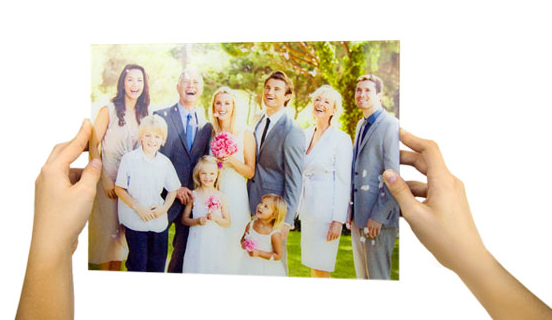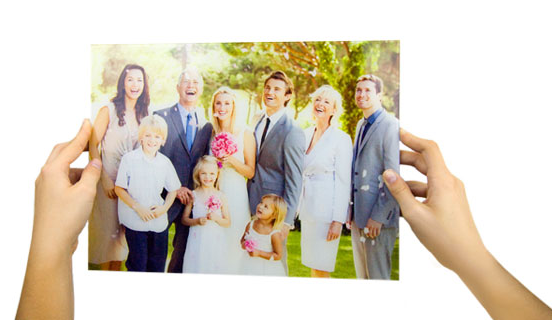 Fracture glass photo prints make a very special and unique gift. Fracture prints are sturdy, easy to hang, and easy to clean. They come in eight different sizes and three different shapes to fit any need. They can be hung on the wall or you can get them with a stand to use tabletop. Their colors are vibrant and eye catching, and you can choose a photo of your own to use or choose a photo from Fracture's art library.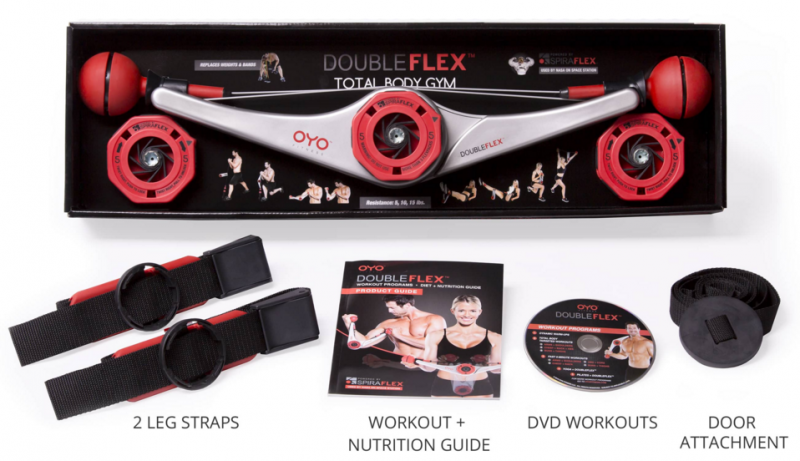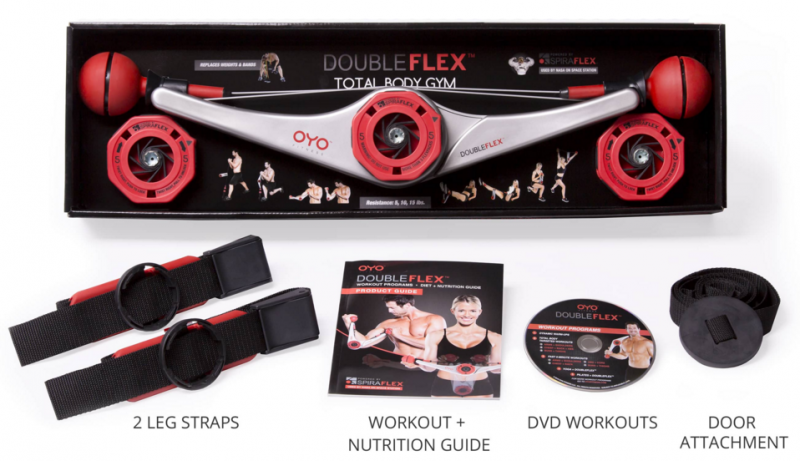 The OYO DoubleFlex is a unique piece of workout equipment. It uses SpiraFlex resistance technology, which is the same technology that NASA used on the International Space Station. The DoubleFlex can replace free weights with resistance in five, ten or fifteen pound increments. The actual DoubleFlex unit weighs only about two pounds. The included DVD includes nine workouts. Perfect for someone who doesn't have a lot of space – like a college student or someone living in an apartment.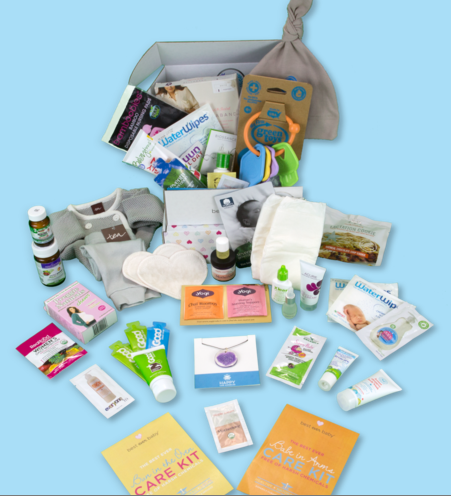 If you are looking for a unique and useful gift for the new mom or mom to be in your life, a kit from Best Ever Baby might be a good fit. The Best Ever Baby kit geared toward pregnant women/new moms is called 'Bun in Oven'. Each kit costs $24 and contains $75+ worth of products and samples. Each kit will contain at least 12 natural and sustainable items: three full retail sized products, three premium samples and five trial size samples. All products are free of harsh chemicals and for every kit sold, Best Ever Baby donates $5 to the American Pregnancy Association.
Learn More: Read my Best Baby Ever Review Here
Buy It: Best Ever Baby


Hi there! I am Emily Evert, the owner of Emily Reviews. I am 28 and live in a small town in Michigan with my boyfriend Ryan and our two pugs. I have a large family and I adore my nieces and nephews. I love reading memoirs, and learning about child development and psychology. I love watching The Game of Thrones, Teen Mom, Sister Wives and Veep. I like listening to Jason Isbell, John Prine, and other alt-country or Americana music. I created Emily Reviews as a creative outlet to share my life and the products that I love with others.
This post currently has 20 responses.