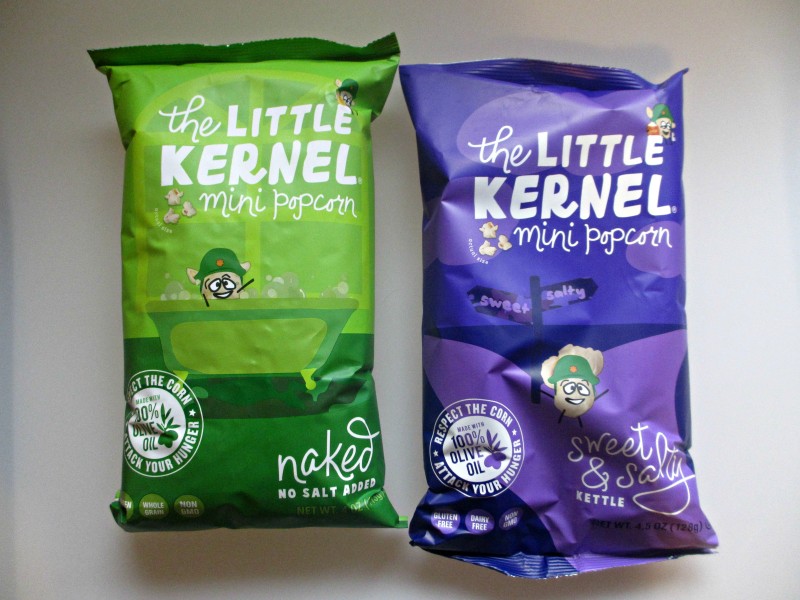 I was sent The Little Kernel mini popcorn for review. All opinions are my own.
I eat popcorn fairly regularly. When watching what I eat, I've never struggled nearly as much with sweets or deserts as I do snacks. For me, popcorn is a nice lower-calorie alternative to chips when I want a finger-food type snack.
The Little Kernel is a brand of mini-popcorn that uses no artificial ingredients, and that is popped in olive oil, making it a great chance for those who are ingredient-conscious. The popcorn is really cute because it's quite a bit smaller than regular popcorn. The Little Kernel offers five flavors including butter, white cheddar, naked, truffle sea salt, pink himalayan salt and sweet & salty.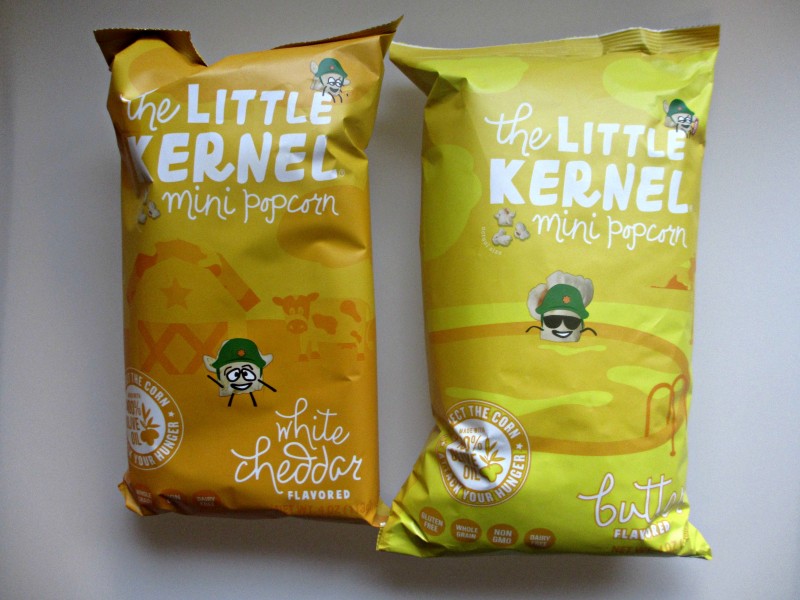 A serving of The Little Kernel is 150 calories. A serving is 1oz which sounds small but remember how light popcorn is. There are about 4 servings per bag so it's a decent amount of popcorn.
We liked all of the varieties! We found that they all seem pretty similar in flavor, which was the biggest downside that we found. I wasn't surprised that the various salty options were quite similar, but the white cheddar option doesn't seem much different from the salty ones, which surprised me a little bit. They were all good though, and we found them to be quite enjoyable for a low-calorie snack.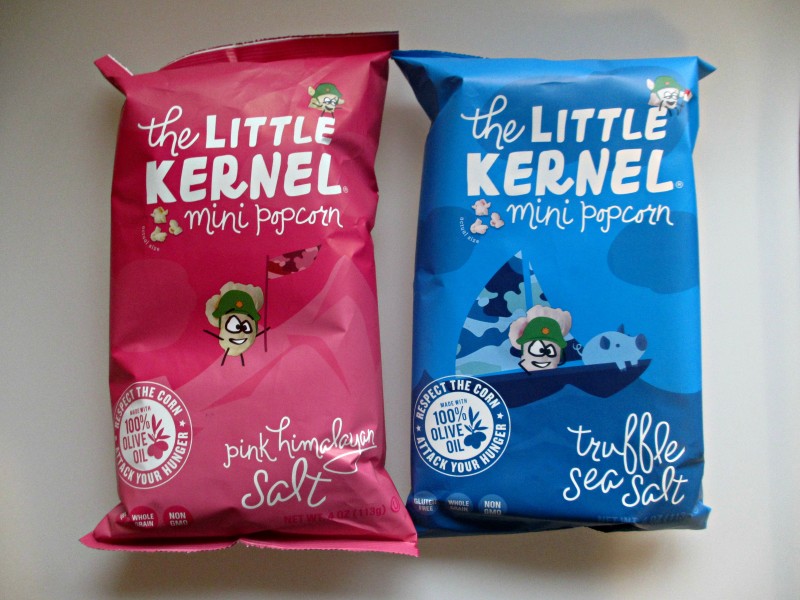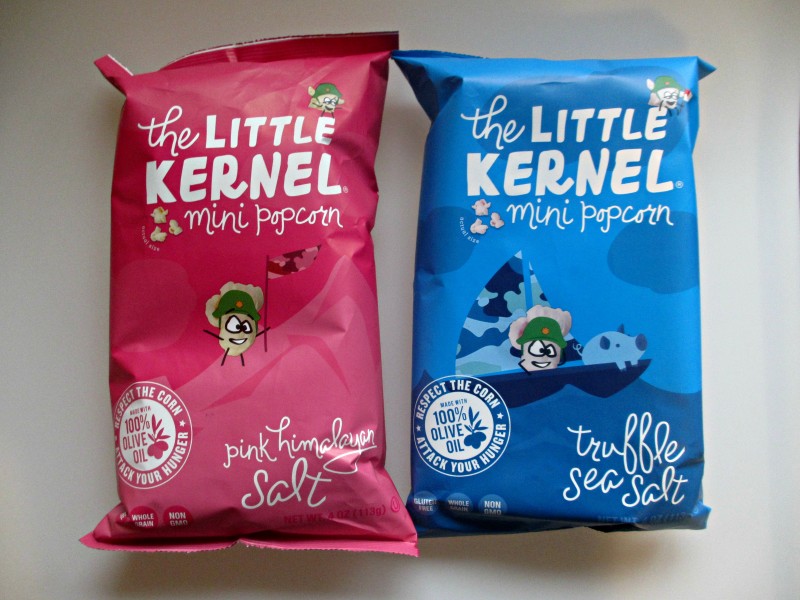 I noticed that the kernel pieces didn't get stuck in my teeth like regular popcorn kernels often do. I wonder if this is due to the kernel size being smaller? Regular sized popcorn kernel pieces seem to just fit my smaller teeth like a mold, which is what makes them so hard to remove once they get stuck on there. My guess is that the kernels being smaller means the pieces are too small to easily "hug" adult sized teeth. Regardless of the reason, it was a nice little bonus!
The Little Kernel mini popcorn is currently available in some store. Check the find it page to see if it's available in your area. If it's not, you can order online!
Win it: Three bags of The Little Kernel. One each of truffle sea salt, sweet and salty and pink himalayan salt. This giveaway is open to the US and will end 2/12/2017.



This post currently has 8 responses.